2017 Subaru WRX STI Accessport Available Now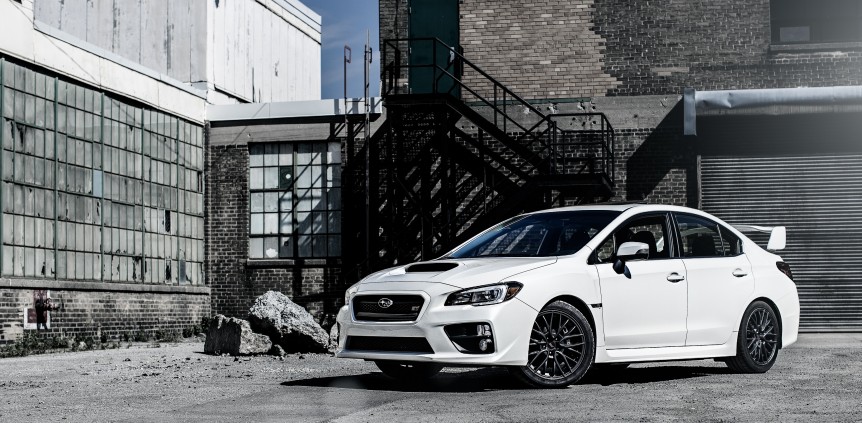 The 2017 Subaru WRX STI is now supported by the COBB Accessport!  All SUB-004 Accessports with qualifying firmware will now be compatible with the 2017 WRX STI.  Stage 1 and Stage 2 configurations are supported via Off The Shelf Maps (OTS Maps).    Additional Off The Shelf Maps and associated Power Packages will be available in an additional upcoming release.  In the meantime, vehicles with modifications beyond Stage 2 can visit a COBB Authorized Protuner for a custom tune.
Similar to previous years, the Stage 1 OTS map provides a large increase in mid-range power.  Owners should expect to see upwards of 22% HP gains and 25% TQ gains.  Peak numbers are up 3% HP and 20 % TQ.  The Stage 2 OTS map will provide an additional bump in power, seeing maximum gains of 29% HP and 34% TQ over stock.  Peak gains are up 3.5% HP and 29% TQ over an unmodified car.  More information regarding COBB Off The Shelf Maps can be found on the Map Notes Page.  For those interested, the 2017 STI does indeed have both mechanical and tuning changes from the outgoing 2016 MY cars.  We've put together a quick tech bulletin explaining those differences here : 2017 WRX STI – Subaru Logic and OTS Calibration Changes.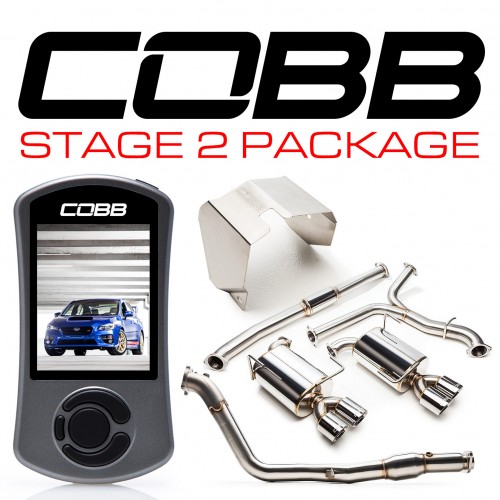 The COBB Stage 2 Power Package is a simple bolt-on and tuning solution for your 2017 STI! You get the Accessport tuning convenience, a big increase in power and torque from a free-flowing turbo-back exhaust, and a Stage 2 tune! Listen to the intoxicating rumble of the Subaru boxer engine as it emits through our beautiful 3″ Stainless Steel exhaust. Finish off the installation with a Stainless Turbo Heatshield. Your Subaru will love you for it!  The Stage 2 Power Package consists of:
Accessport V3 (SUB-004)
COBB SS 3″ Downpipe
COBB SS 3″ Cat-Back Exhaust
COBB SS Turbo Heatshield
COBB Vehicle Badge
For additional bolt-on modificatins for your 2017 STI, visit the 2017 Subaru WRX STI Product Page.