2018 Subaru WRX Accessport And Compatible Hard Parts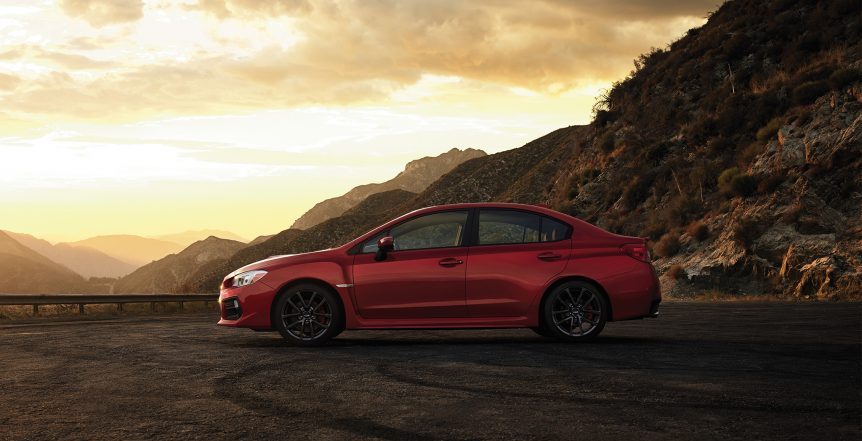 The Subaru team at COBB Tuning is excited to announce the immediate availability of Accessport and bolt-on hard part compatibility for the USDM 2018 Subaru WRX (6MT and CVT).  Subaru's newest WRX comes with some nice upgrades over the previous model year.  We turn it up just a bit to transform this capable performance sedan into an asphalt-ripping performance machine.
---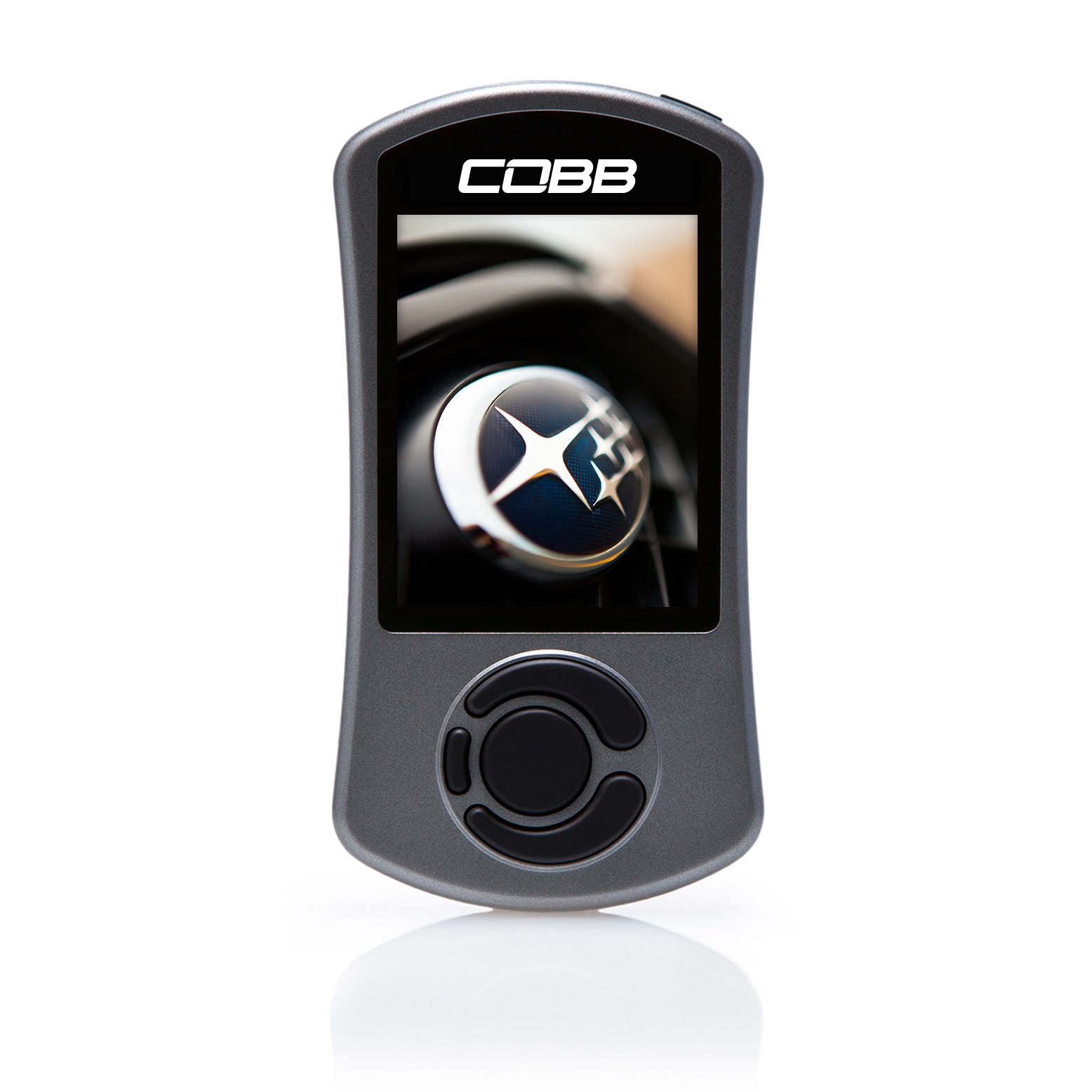 The Accessport is the world's best selling, most flexible, and easiest to use ECU upgrade solution for your Subaru. Unlock power hidden within the vehicle by replacing conservative factory settings with more aggressive calibrations. Follow our staged upgrade path with pre-loaded Off The Shelf (OTS) maps or use custom mapping for any modification level. It's the last engine management solution you'll ever need.
A simple firmware update to the existing AP3-SUB-004 Accessport, compatible with all USDM 2015+ WRXs, will now include support for the 2018 Subaru WRX.  Accessports with firmware version 1.7.3.0-15029 or newer will offer 2018 Subaru WRX compatibility.
Already have an Accessport and need to know how to update it?  Check out our Accessport Firmware Update Guide.
---
Qualifying Accessport firmware will come pre-loaded with the following Off The Shelf Maps.  Please note the absence of "+BigSF" variants upon this initial release.  With a change in hardware required for fitment, our current Big SF Intake System is not compatible with the 2018 Subaru WRX.   Upon completion of a revised intake, "+BigSF" maps will be made available in firmware and for download from the COBB website.  As with 2015-2017 WRX support, support for vehicles with CVT transmissions is limited to a Stage 1 power levels due to concerns with long-term reliability of the transmission.
2018 Subaru WRX 6MT OTS Maps
Anti-Theft Mode v302.ptm
Stage0 v302.ptm
Stage1 91 v302 HWG.ptm
Stage1 91 v302.ptm
Stage1 93 v302 HWG.ptm
Stage1 93 v302.ptm
Stage1 Economy Mode v302.ptm
Stage1 Valet Mode v302.ptm
Stage2 91 v302 HWG.ptm
Stage2 91 v302.ptm
Stage2 93 v302 HWG.ptm
Stage2 93 v302.ptm
Stage2 Economy Mode v302.ptm
Stage2 Valet Mode v302.ptm
2018 Subaru WRX CVT OTS Maps
Anti-Theft Mode v302.ptm
Stage0 v302.ptm
Stage1 91 v302 HWG.ptm
Stage1 91 v302.ptm
Stage1 93 v302 HWG.ptm
Stage1 93 v302.ptm
Stage1 Economy Mode v302.ptm
Stage1 Valet Mode v302.ptm
Additional information relating to Off The Shelf Maps can be found on the Map Notes Pages below:
---
Hard Parts and Stage Power Packages
Along with Accessport tuning support, we are also excited to announce compatibility with many of our exiting bolt-on performance upgrades!  Aside from the COBB BigSF Intake, the remainder of our bolt-on parts carry over and are compatible with the 2018 Subaru WRX.  An updated version of the BigSF Intake for 2015+ Subaru WRX will be released soon.
For a list of parts compatible with your specific vehicle, follow one of the links below:
Our highly desired Stage 2 Power Package is also now available for the 2018 WRX 6MT.  Combining an upgraded Turbo-back Exhaust with the Accessport and corresponding Off The Shelf Map produces peak gains of +10% HP / + 15% TQ over stock and maximum gains of +18% HP and 17% TQ over stock.
---
Accesstuner Pro & Accesstuner
For vehicles that require custom tuning, our Accesstuner and Accesstuner Pro software is also now compatible with the 2018 Subaru WRX.  Versions 1.9.1.0-15029 and newer will offer tuning support for the 2018 WRX.
Certified COBB Protuners now have the ability to custom tune 2018 WRX vehicles using Accesstuner Pro.  If your vehicle has modifications that place it outside the coverage of our Off The Shelf Maps, contact your preferred Protuner today!
Accesstuner is engine tuning software created for enthusiast tuners whom are not Certified Protuners.  Accesstuner allows the user to get into the heart of the OEM ECU and create custom calibrations for vehicles equipped with virtually any performance modification. The end result is a tune that is custom tailored to the vehicle's unique modifications, producing maximum power gains while maintaining the drive-ability and sophistication inherent in the OEM ECU.
The end-user version of Subaru Accesstuner can be accessed HERE.