Australian Market 2019 Subaru WRX 6MT Support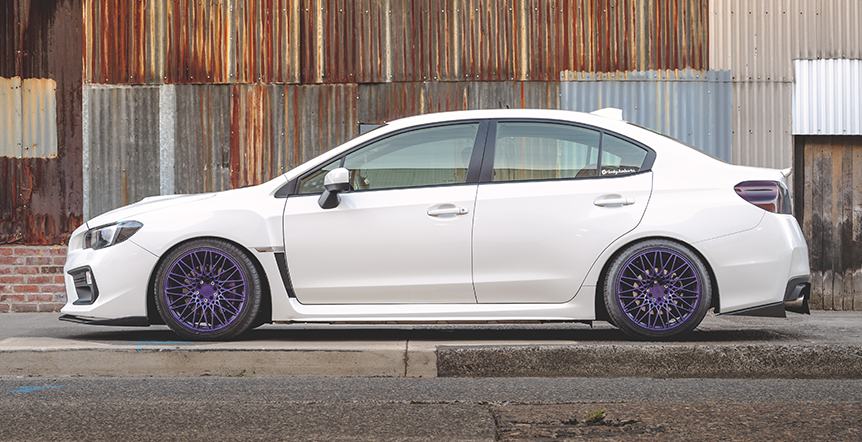 We are extremely pleased to announce the immediate availability of the Accessport, Off The Shelf Maps, and Stage Power Packages for the Australian 2019 Subaru WRX 6MT!  Historically, the Subaru WRX is a car that BEGS to be modified and this still holds true for the MY 2019 variant.  The Accessport allows users to flash a completely stock car and pick up a nice bump in low and mid-range power without any other modifications.  COBB Stage Power Packages allow users to go a bit further with bolt-on upgrades complimented by included Off The Shelf Map files.  Want to take it even further?  Reach out to one of our Authorized Protuners for a custom tune to maximize the performance of your specific vehicle and parts configuration.  All-new Drivetrain Packages take the guesswork out of reducing shift throw while improving shifter feel.
| | |
| --- | --- |
| | The Accessport is the world's best selling, most flexible, and easiest to use ECU upgrade solution for your Subaru.  Unlock power hidden within the vehicle by replacing conservative factory settings with more aggressive calibrations.  Follow our staged upgrade path with pre-loaded Off The Shelf (OTS) maps or use custom mapping for any modification level.  It's the last engine management solution you'll ever need. |
---
The Stage 1+ Big SF Power Package couples the Accessport and Big SF Intake System together.

Use of included Off The Shelf Maps ensures proper MAF scaling is used with the upgraded intake system.

Includes:

---

The Stage 2 Power Package includes the Accessport and a full 3″ Turboback Exhaust.

Removing restrictions in the factory exhaust system allows more aggressive tuning.

Included Stage 2 Off The Shelf Maps should be used to take full advantage of the increased airflow.

Includes:

A resonated option is also available here: Stage 2 Power Package (Resonated J-Pipe)

---

The Stage 2+Big SF Package combines our complete lineup of airflow modifications with the tuning power of the Accessport.

Upgraded intake and exhaust allows the turbocharger to breathe easier and produce higher boost levels more efficiently.

Includes:

A resonated option is also available here: Stage 2 + BigSF Package (Resonated J-Pipe)

---
Our Stage 1 Drivetrain Package for your WRX utilizes a combination of our Shift Plate, Shifter Stop, and Shifter Bushing to improve overall feel, reduce slop, and reduce shift throw.

---

The Stage 1+ Drivetrain Package adds our coveted COBB Knob to cap off a complete overhaul of your WRX's shifter assembly.

---
For a complete list of compatible parts, visit the 2019 Subaru WRX ADM Vehicle Page.