2011 STI Lays down 495whp & Runs 10 Second 1/4 Mile with COBB 20g!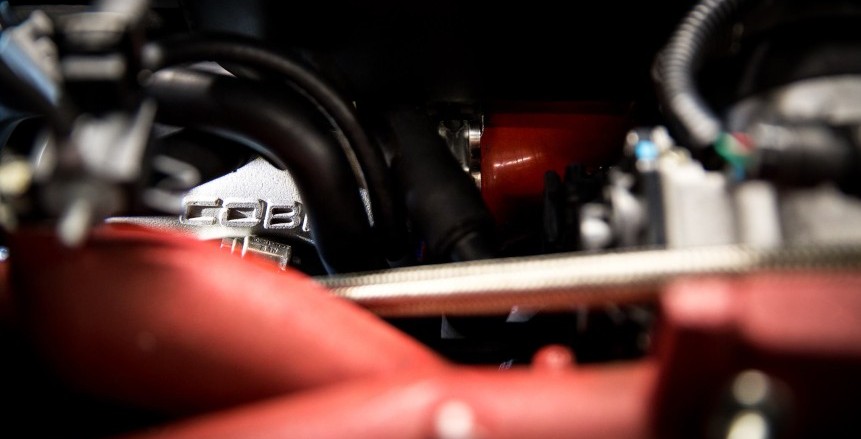 Subarus have never been considered an ideal drag racing platform.  They are heavy, come equipped with relatively inefficient drivetrains, and have a coefficient of drag equal to that of a Dodge Durango.  That said, in recent years we have watched power numbers climb and 1/4 mile times plummet.  Why?  Ingenuity.  Although it is a small niche within the massive Subaru enthusiast following, shops and racing enthusiasts have been pushing these cars to produce results many of us would never believed were possible.  Just in the past year we've seen a 2015 STI and a 2011 STI creep closer and closer to the 8 second 1/4 mile mark while retaining the STOCK ECU!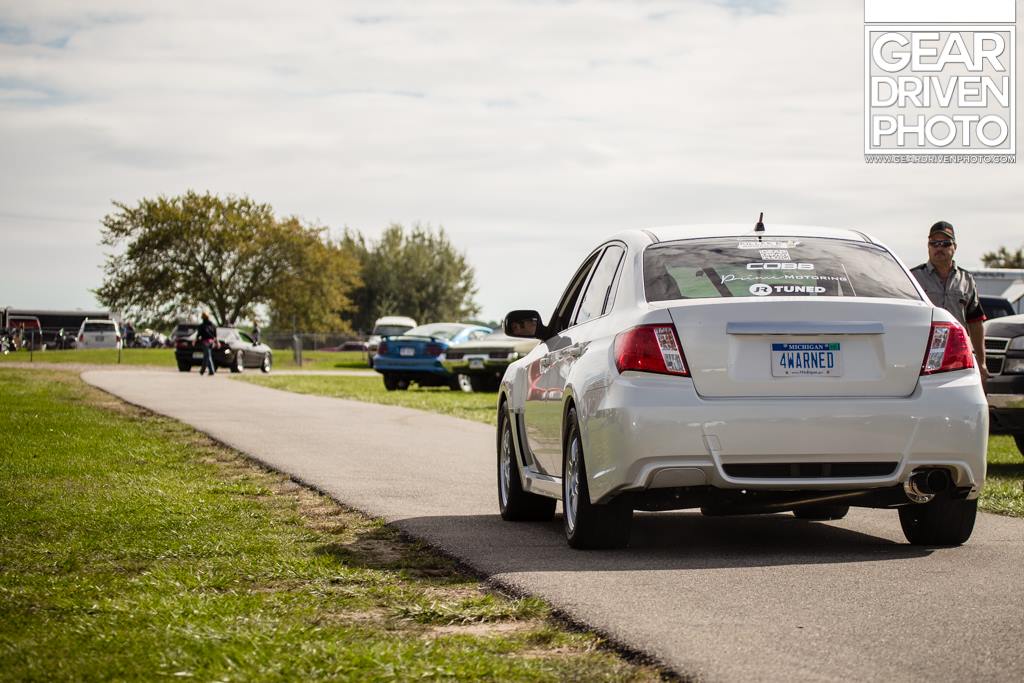 While it may not be closing in on an 8 Second 1/4 Mile time, Darius' 2011 STI is no stranger to the strip.  Last year, it was a contender for the stock turbo record, clocking in a very impressive 11.44 @ 118.06mph.  This year he's stepped his game up a notch, adding a P&L Motorsports PS3 Short Block, a set of GSC S2 camshafts, and our new COBB 20G Turbocharger.  Yes, the same turbocharger that will soon be offered in our Stage 4 Power Package with accompanying Off-The-Shelf maps!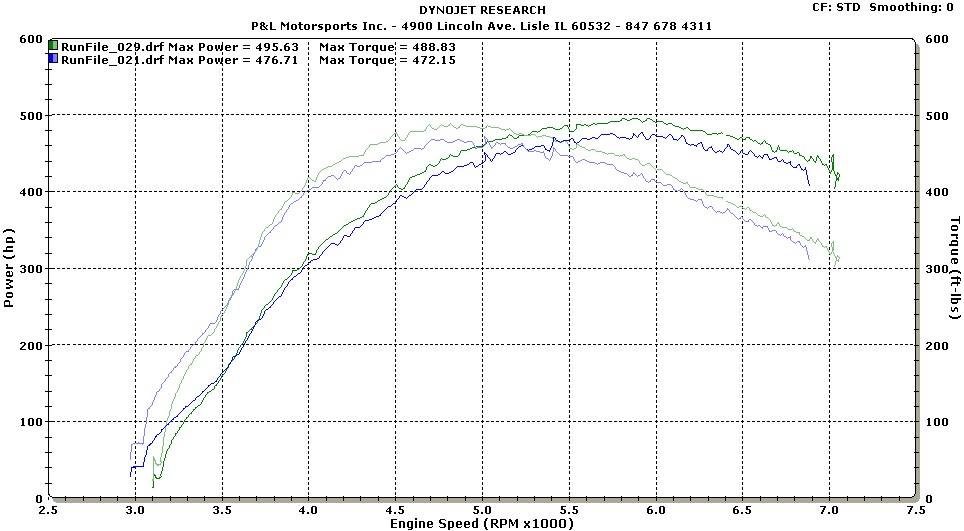 With the addition of those modifications and a tune by JrTuned, Darius was able to reach 495whp and 488wtq using E98 fuel.  The second run of 476whp/472wtq is what the car makes on E85, for reference.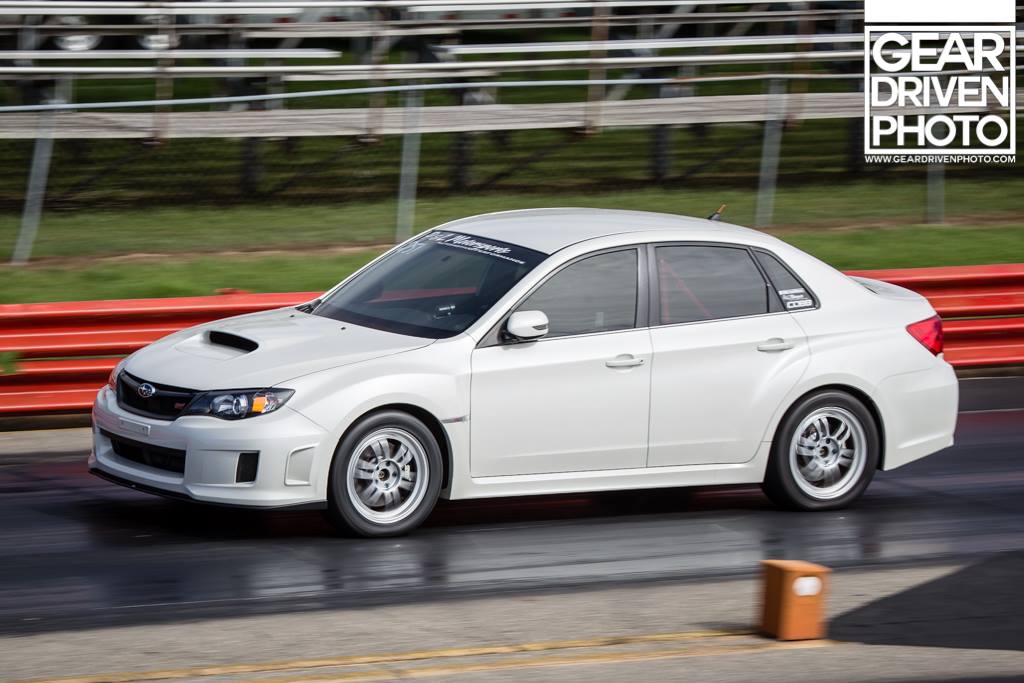 With plenty of power on tap, Darius headed straight to the track to see what the new setup was capable of.  And he was NOT disappointed!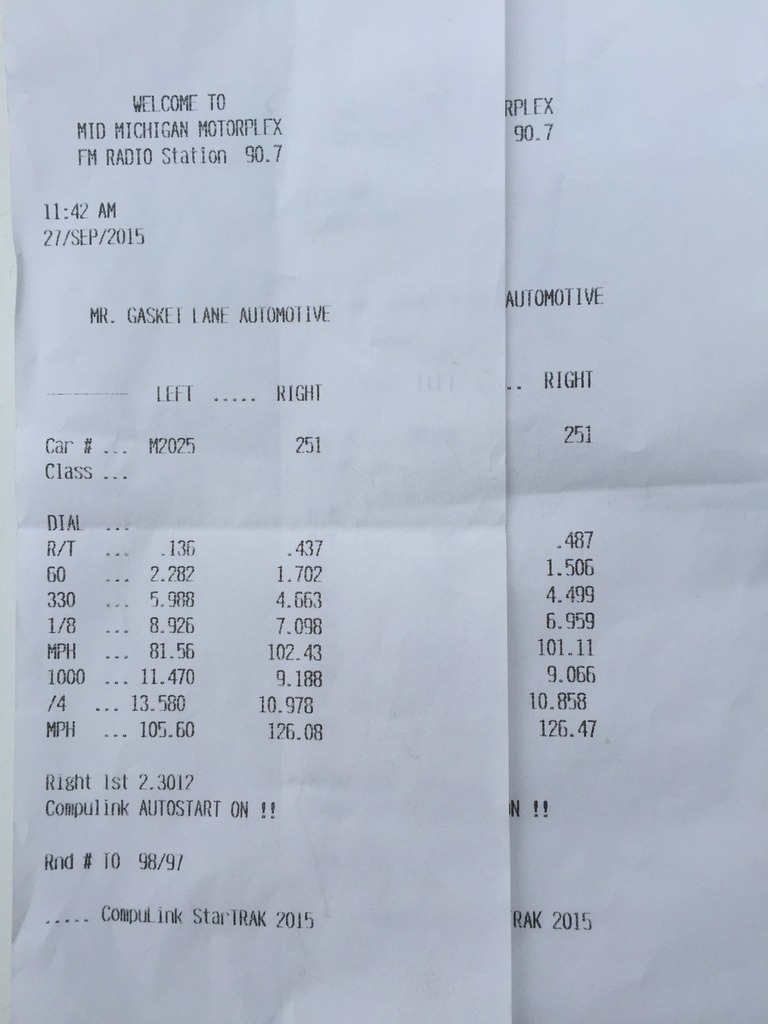 WIth 2 10 second passes, and 4 11.0 passes to back them up, Darius is thrilled with the results.  Follow along with his thread on NASIOC, as he believes there may be a few 10ths left in the setup!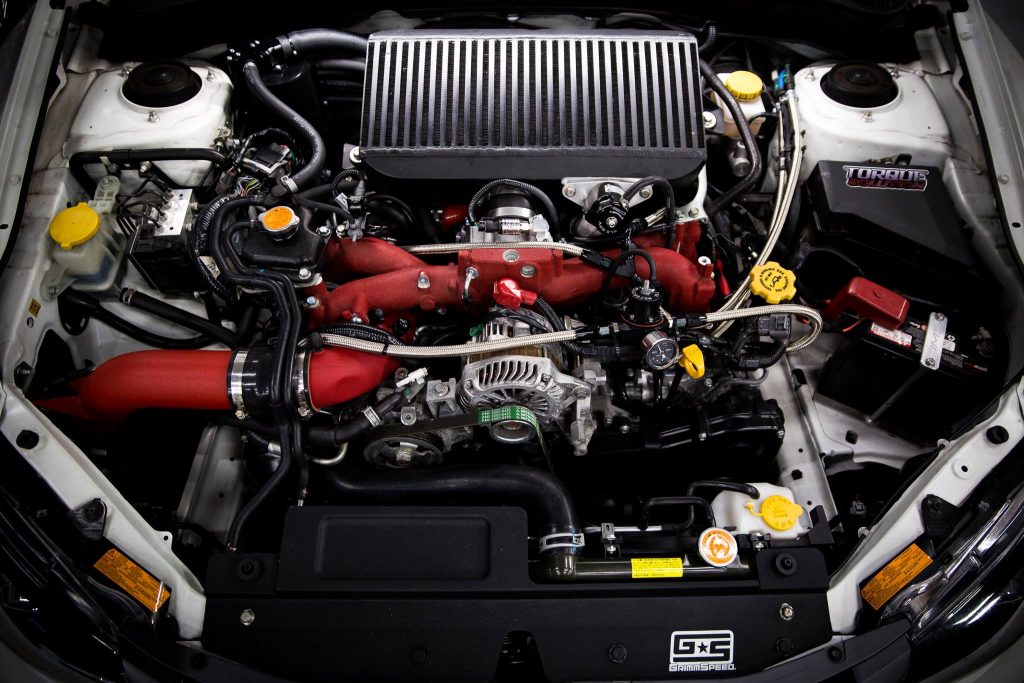 Engine/Power Modifications:
P&L PS3 Race Shortblock
GSC S2 Billet Camshafts
P&L Motorsports Hi-flow Intake
P&L Motorsports Fuel Rails & Lines, Fuel Pressure Regulator, and Fuel Pump Hardwire Kit
COBB 20g Turbocharger
COBB Accessport V3
COBB Downpipe
COBB External Wastegate Kit
COBB XLE Bypass Valve
Torque Solution TMIC
Killer B Motorsport Holy Header
Injector Dynamics ID1300 Fuel Injectors
Deatschwerks DW300C
Fujitsubo Cat-back Exhaust
Driveline Modifications:
South Bend Stage 2 Drag Clutch w/ Hybrid Pressure Plate
Torque Solution Mounts & Bushings
T Driveshaft Shop Aluminum Driveshaft
Suspension Modifications:
Other Modifications:
Enkei RPF1 wheels
Autopower roll bar
Girodisc rotors
Weight reductions – estimated weight with driver 3,280 pounds