Nissan GT-R: Big SF Carbon Fiber Intakes, Stage 3 Packages with 1300x Injectors and Off The Shelf Maps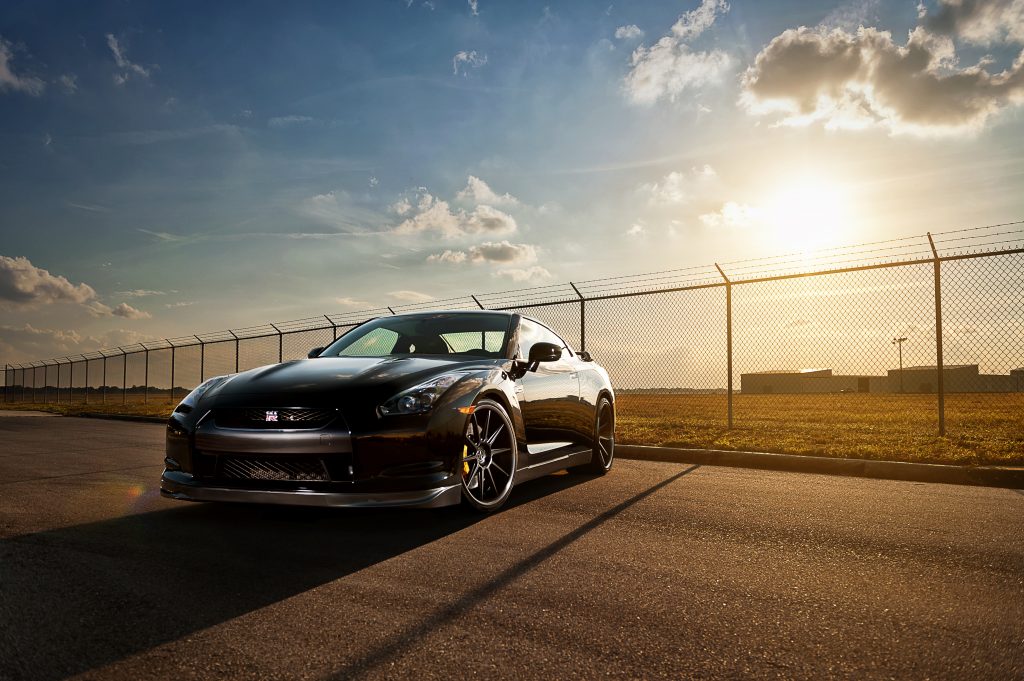 Updates for the GT-R platform include the new Carbon Fiber Big SF Intake System and all new Stage 3 Power Packages with 1300x injectors with Off The Shelf Maps!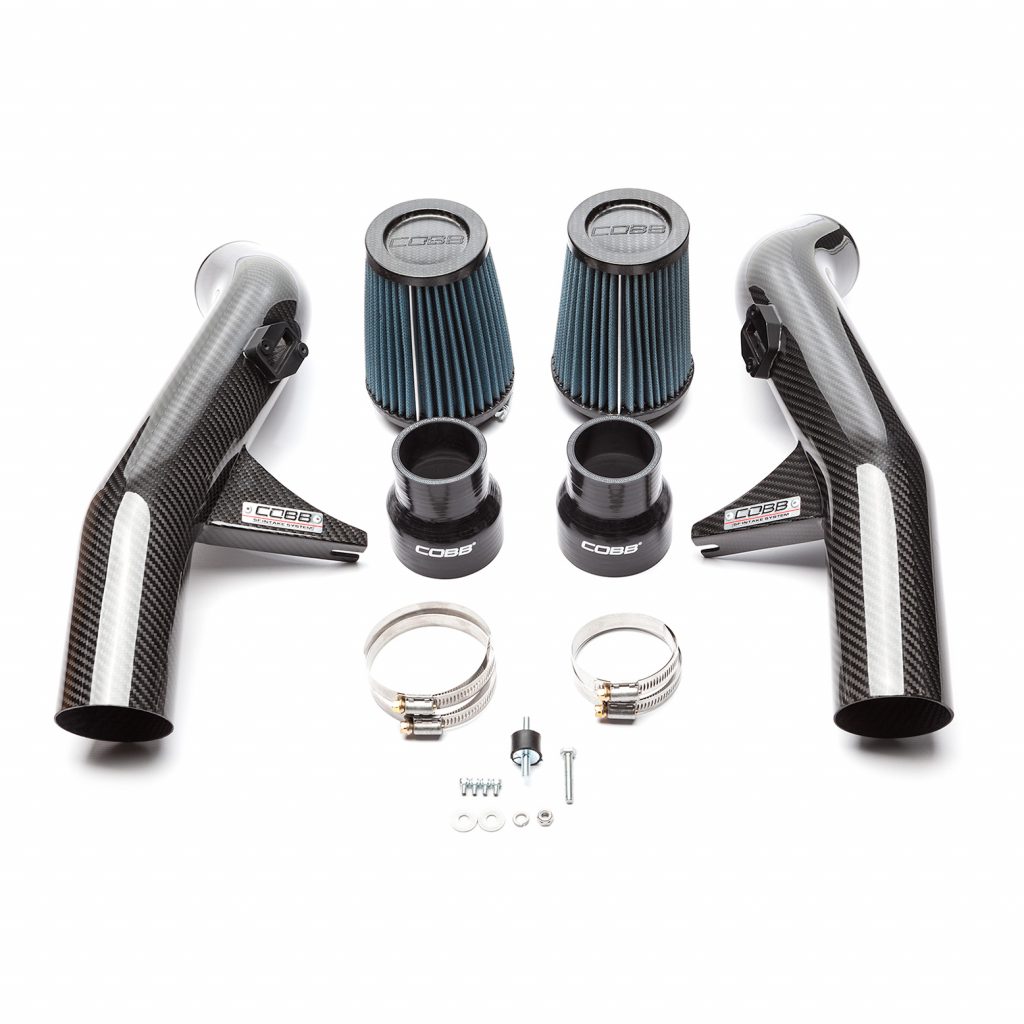 The same Big SF 3″ Intake design, now in Carbon Fiber!  This intake works from stock to big power builds. In stock form, the R35 ECU measures airflow using a Mass Airflow (MAF) sensor located in the stock intake system.  As modifications add up and increase power, the airflow can increase to the point that it exceeds the MAF sensor"s maximum capacity, preventing the ECU from accurately measuring air mass, and thus unable to deliver the appropriate amount of fuel.  The COBB Tuning Carbon Fiber Big SF Intake System increases the inner diameter of the intake tubing, increasing the cross section of the intake and allowing the MAF sensor to read lower for the same amount of ingested air.  This gives the sensor the necessary headroom to read accurately for airflow higher than the stock system was designed for.  COBB Tuning has used the Big SF Intake to support builds of over 600HP and 600TQ at the wheels, gains of 40% over a stock GT-R!
Power gains aren't enough?  You'll also enjoy the increased snarl from your engine and hear the turbo spool more clearly with the addition of the Carbon Fiber Big SF Intake system.  Turbocharger induction noise and bypass valve venting sound is much more audible using this intake system.  The COBB Tuning Carbon Fiber Big SF Intake System was designed to be easy to install without having to modify your car or remove the bumper skin.  Installation requires no cutting or trimming or removal of the bumper skin or bumper support and can be completed with simple hand tools. Simply remove the stock airbox and bolt the Carbon Fiber Big SF intake into place in just minutes!  Free Off-The-Shelf Maps are available to recalibrate the ECU for your new Big SF Intakes for all supported GT-R Stage1, Stage2, and Stage 3 vehicles. Big SF Intake maps are available for download from the Nissan GT-R Accessport Map Database.
---
| | |
| --- | --- |
| | |
Updated Stage 3 Power Packages are available for the GT-R platform.  These packages include an Accessport with or without the ability to flash the TCM, your choice of Aluminium or Carbon Fiber Big SF Intake System, Alpha Performance Front Mount Intercooler, COBB Catted Downpipes, COBB Intermediate Pipe, 1300x Injectors, AEM 320 Fuel Pumps, and a COBB vehicle badge.  Below are links to specific model years and packages that include Accessports with TCM Flashing capability.
---
Stage 3 maps are now compatible with ID 1300x injectors and the remaining hard part requirements.  With the Stage 3 Power Package and Off The Shelf Map you can expect around a 70whp and 150wtq gain over stock on 93 octane!

Stage3 93 OCT / 98 RON

Fuel Requirements: 93 – 94 octane or 98 RON fuel or better
Intake Requirements: COBB Tuning Big SF Intake System
Exhaust Requirements: COBB Tuning Downpipes, COBB Tuning Y-Pipe, Akrapovič or similar upgraded cat-back exhaust
Fuel System Requirements: COBB 1300cc Injectors, upgraded fuel pump
Intercooler Requirements: Alpha Performance front mount intercooler or similar high performance intercooler
Boost Targets: 19.0psi slot 0, 17.0psi slot 1, valet mode slot 2 (wastegate spring pressure) peak boost pressure tapering down as you approach the 7300 RPM redline, +/- 1.0psi.

Note: Maps are also available for 91 and ACN91 fuels but make slightly lesser power.  All details on Off The Shelf Maps can be found in the Map Notes.