Porsche 992 Carrera S and 4S Accessport Tuning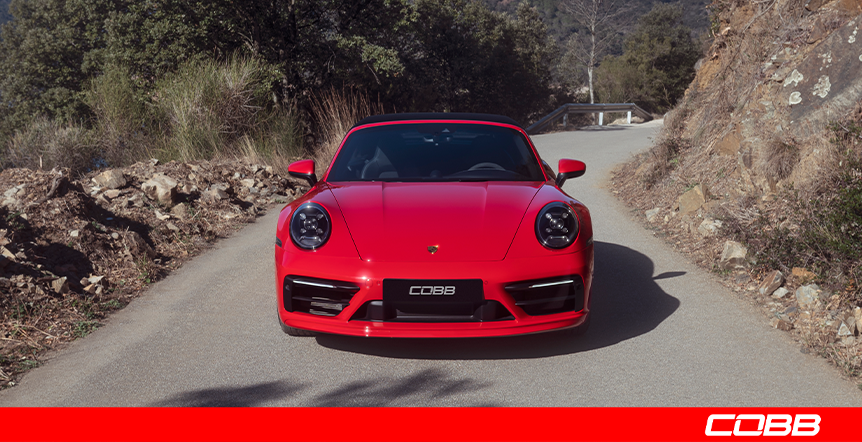 We're known for getting even more performance out of the Porsche platform and that's exactly what we did with Porsches newest generation of Carrera S. Using Accesstuner Pro, our in-house tuning software along with our all-new the AP3-POR-019 Accessport device, and our team of expert calibrators we are able to extract power and torque gains of over 20% compared to stock. For our enthusiastic California customers, the best news is you're safe to install and cruise down the PCH because this Accessport and the associated tunes all have an Executive Order from CARB making it 50-state legal under D-660-161!

The Accessport V3 is the world's best selling, most flexible ECU tuning solution for Porsche. Unlock power hidden within the vehicle by replacing conservative factory settings with more aggressive calibrations. Upgrade forever with included off-the-shelf (OTS) calibrations and the ability to custom tune for most bolt-on modifications via Accesstuner Pro. It's the last engine management solution you'll ever need.  Installation takes just 20 minutes from the comfort of your own garage or driveway.  Simply connect the included OBDII cable to your 992's OBDII port under the steering column and follow intuitive the on-screen instructions.

Vehicles Supported
The following list of vehicles are all supported by the aforementioned Accessport.  Regardless of body style, all utilize the same factory calibration and are able to be tuned in the same manner for increased power output.
2020-2023 Porsche 911 (992) S WM
2020-2023 Porsche 911 (992) 4S WM
2021-2023 Porsche 911 Targa (992) 4S WM
2020-2023 Porsche 911 (992) S Cabriolet WM
2020-2023 Porsche 911 (992) 4S Cabriolet WM
Off The Shelf Maps & Power Gains
Included in the Accessport, also available for download on our website, are our COBB Off The Shelf (OTS) Maps.  These files are generated by our COBB Calibration Team for otherwise stock cars.  Components like replacement air filters for the stock airbox and exhaust components that retain factory catalytic converters are safe to use with these OTS Maps.
The Stage0 file does not increase power as it retains all factory calibration data but provides the ability to utilize all of the other Accessport functions, such as data monitoring and logging.  Our OEM+ file utilizes calibration data derived from the GTS trim vehicles as they are mechanically identical and simply use tuning to manipulate power output differential.  Our Stage 1 files are aimed at really taking advantage of what Porsche has left on the table.  With increased boost pressure and more aggressive timing/fueling curves, and much more, we are able to produce a significant increase in both low end torque as well as top end power.
Stage0 v100
OEM+
Stage1 91 OCT or 95 RON v100
Stage1 93 OCT or 98 RON v100
For more detailed information about COBB Off The Shelf Maps, visit our Map Notes Page.

For those interested in custom tuning, our Accesstuner Pro software also now supports these vehicles.  Any of our Authorized Porsche Protuners can create a custom calibration for use with your Accessport.  Find a COBB Porsche Protuner HERE.