Ford
Ford Redline Carbon Fiber Intake System F-150 EcoBoost Raptor / Limited / 3.5L
$ 795.00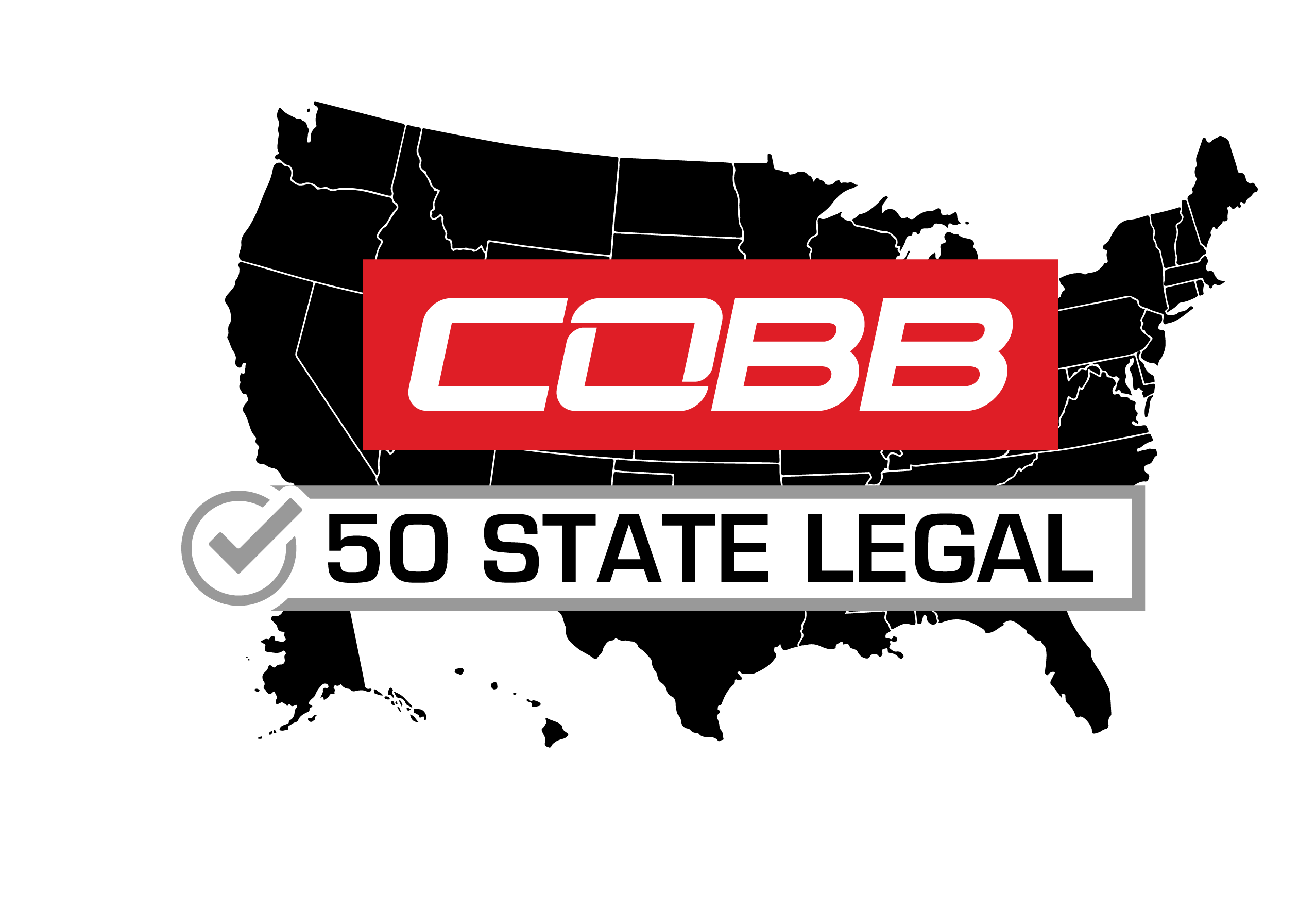 ---
Emissions
50 State Legal.
This part is legal for sale and use on Emissions Controlled Vehicles in all 50 states when used in accordance with the manufacturer's application guide because it has a California Air Resources Board (CARB) Executive Order (EO) number:
---
Description
Raptor 2017-2020, Limited 2019-2020, 3.5L 2017-2020
All of the carbon fiber pieces in this system are constructed of a 3k tow in a 2x2 twill weave pattern with a gloss clear coat. Factory piping from the air-box is replaced with 3" tubing to maximize airflow. A bespoke carbon airbox lid replaces the factory piece and allows installation of our reusable dual-inlet, high flow filter offering 165% additional surface area over stock. Black 4-ply silicone couplers are held in place with black e-coated stainless steel clamps, offering a sleek look and OEM-quality installation.
**REQUIRES COBB ACCESSPORT OTS OR CUSTOM TUNE**
---
Why?
Our Redline Carbon Fiber Intake System offers all of the benefits of our standard intake in a premium, lightweight material. The carbon fiber construction and black hardware offer an unmatched bespoke aesthetic.

Help your engine breathe easier and look good while doing it with the Redline Carbon Fiber Intake System.
---
Features
Ford Redline Carbon Fiber Intake System F-150 EcoBoost Raptor / Limited / 3.5L
3k Row 2x2 Twill Carbon Fiber Construction
Gloss Clear Coat Finish
Dual Inlet Filter with 165% More Surface Area Versus Stock
Black Phosphate Coated 304 Stainless Steel Hardware
Carbon fiber parts are hand laid, slight imperfections or weave pattern variances can be expected.
---
Gallery (5)