Subaru
Subaru Top Mount Intercooler Kit Black WRX 2015-2021
$ 1,095.00
---
Emissions
50 State Legal.
This part is legal for sale and use on Emissions Controlled Vehicles in all 50 states when used in accordance with the manufacturer's application guide because it has a California Air Resources Board (CARB) Executive Order (EO) number:
---
Description
This Kit includes both the Top Mount Intercooler in Black and the COBB Charge Pipe Kit.
The COBB Top Mount Intercooler for the Subaru WRX offers a significant increase in overall airflow as well as more efficient cooling than other top mount intercoolers currently available.
Cast aluminum end tanks direct charge air through a high quality Garrett core for unmatched cooling. This intercooler not only features the largest core available for the DIT WRX (15.75" x 9.65" x 3.94"), but remains easier to install than other popular options.
To handle the added weight of the COBB intercooler core, a heavy-duty replacement mounting bracket is used on the passenger side. An included bushing isolates vibrations from the engine block.
Reinforced black silicone couplers are included to complete the installation, maximizing the flow path from turbocharger to throttle body.
The included COBB Thrust Tunnel is constructed of wrinkle black powder coated aluminum and attaches to the factory hood ducting to maximize airflow through the core.
The COBB Charge Pipe for the 2015-2021 Subaru WRX is constructed of 6061 aluminum tubing. An integrated billet transition smoothly takes diameter from 2" to 2.5" to allow for increased flow while maintaining clearance for larger aftermarket radiators. A wrinkle black powder coat finish gives an upgraded yet subtle appearance under the hood. The included billet turbo adapter and 5-ply silicone make for a straight forward and leak free installation and are compatible with both the factory bypass valve and COBB LF BPV.
---
Why?
Upgrading the intercooler on your 2015 and newer WRX can help to both increase airflow and reduce charge air temperatures, leading to more power! Where a front-mounted intercooler may shine with overall cooling capacity, it comes at the price of transient response. The COBB Top Mount Intercooler is perfect for applications where additional airflow and cooling is desired without the need to support a large upgraded turbocharger.
Remove the restrictive plastic factory charge pipe with the COBB Charge Pipe to increase airflow and provide an upgraded OEM-like appearance.
---
Features
Subaru Top Mount Intercooler Kit Black WRX 2015-2021
Increase Airflow and Cooling Capacity
Largest Top Mount Intercooler Core Available
Compatible with Stock or COBB LF BPV
Retains Clearance for Aftermarket Radiators
---
Gallery (4)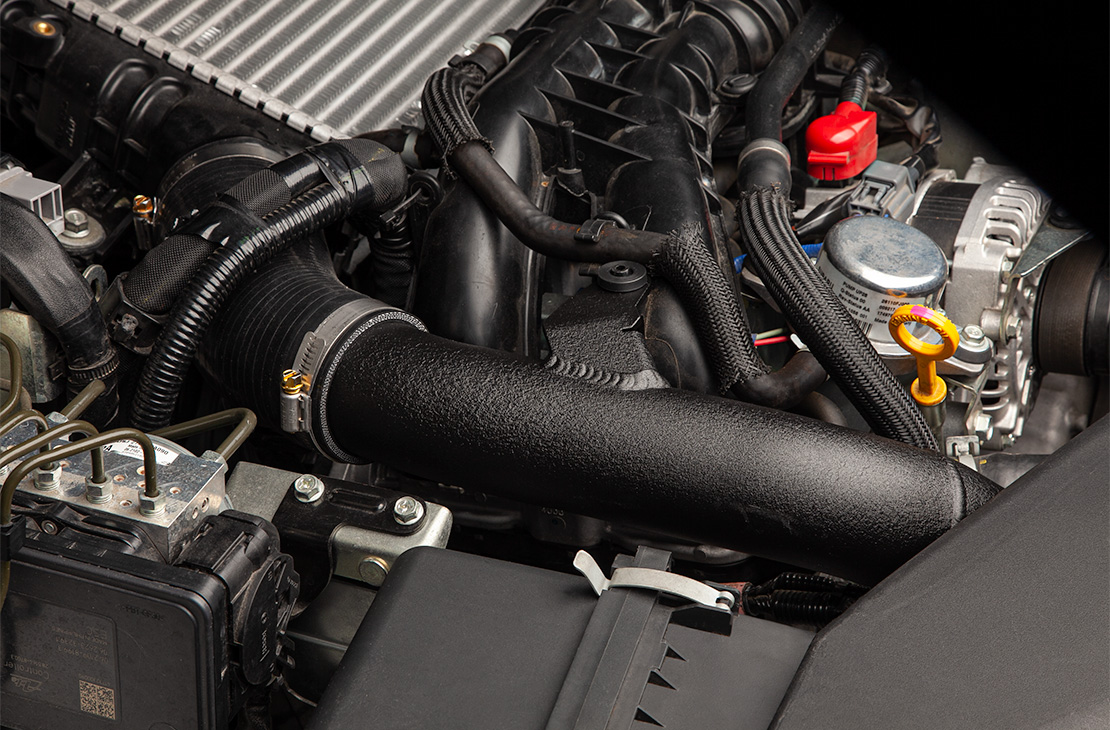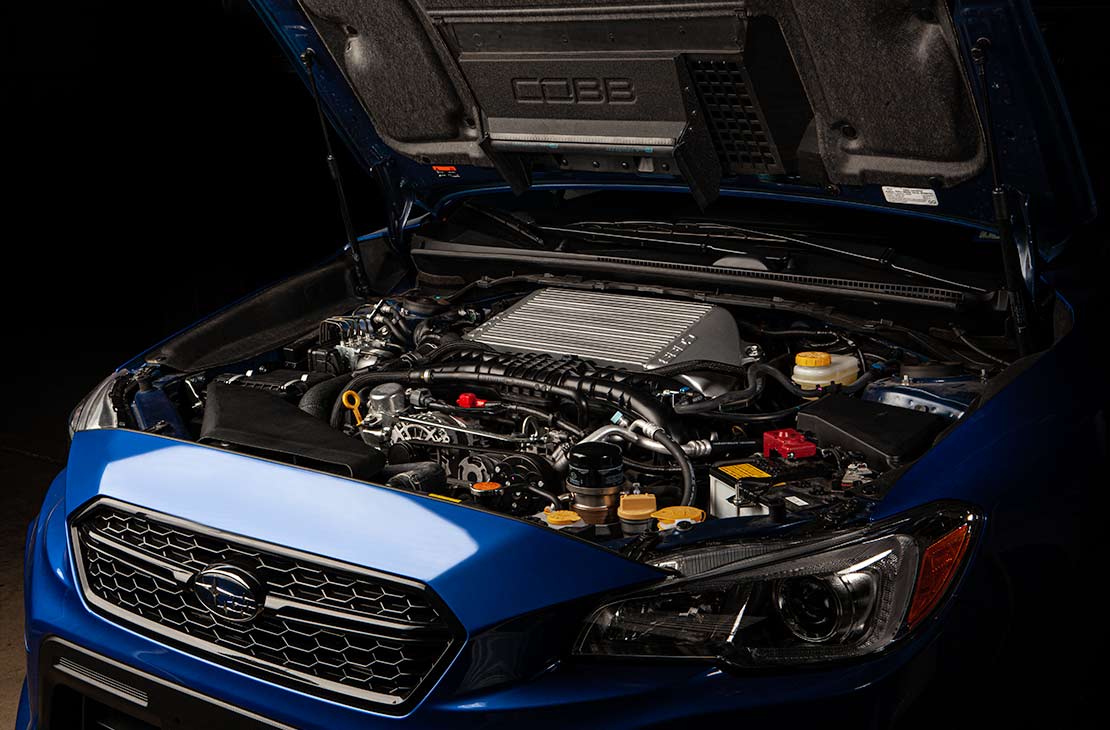 ---
Details