Mazda
Mazdaspeed3 Stage 3 Power Package Gen1 Mazdaspeed 2007-2009
$ 4,700.00
---
Emissions
This part is in the process of external testing with the EO process ongoing. NOT LEGAL FOR SALE OR USE IN CALIFORNIA ON ANY EMISSION CONTROLLED MOTOR VEHICLE. While we believe that these parts comply with EPA's Anti-Tampering Policy we have not completed the testing/CARB EO submission process.

---
Description
The COBB Tuning Stage 3 Power Pack is the ultimate power bundle for your 1st Gen MAZDASPEED3! Simple plug-in and bolt-on installation of these components offer excellent power gains, outstanding build quality and an impressive exhaust note. The Stage 3 Power Pack includes: COBB Accessport - The most comprehensive MAZDASPEED OEM ECU tuning solution available. SF Intake - Power, looks and sound! Intake AirBox - Rejects high engine bay temperatures. Turbo Inlet Hose - smooth consistent air flow to your turbo. FMIC - More consistent power with the coolest possible air! LF BPV - Fast and functional. Turboback - These components offer excellent power gains, outstanding build quality and an impressive exhaust note. Rear Engine Mount - Improve traction and reduce wheel hop! Fuel Pump Upgrade - Achieve flow rates ~50% higher than the original pump. Exhaust Hanger Kit - Exhaust Hangers will keep your exhaust firmly in place. COBB Vehicle Badge: Custom chrome emblem; individual letters with 3D curvature included! The Stage Power Pack comes in your choice of either blue or black color for the SF Intake, Turbo Inlet hose, and FMIC.


This Downpipe or Stage Power Package requires a custom Tune!! COBB offers OTS Map support for some vehicles, check maps available for your car here: MAPS. No OTS Maps available? Find and contact your local Protuner here: PROTUNERS
---
Why?
The MAZDASPEED3 Gen1 Stage 3 Power Pack makes the process of waking up the sleeping monster inside of your car as easy as possible. Shy of upgrading the turbo or rebuilding your engine, if you are looking for worthwhile upgrades for a Mazdaspeed3, they are all in this package. Plus, the parts are over-engineered to handle even more power, so you don't have to start over again when you are ready to go to that next level! No need to hunt around or mix and match parts. Just grab a stage3 package, install the parts, flash the tune...and have a blast!
---
Features
Mazdaspeed3 Stage 3 Power Package Gen1 Mazdaspeed 2007-2009
Accessport V3
SF Intake, Airbox, Turbo Inlet, LF BPV
Front Mounted Intercooler
3" SS Turboback Exhaust w/ Polyurethane Hangers
Rear Motor Mount, Autotech Fuel Pump Internals
---
Gallery (12)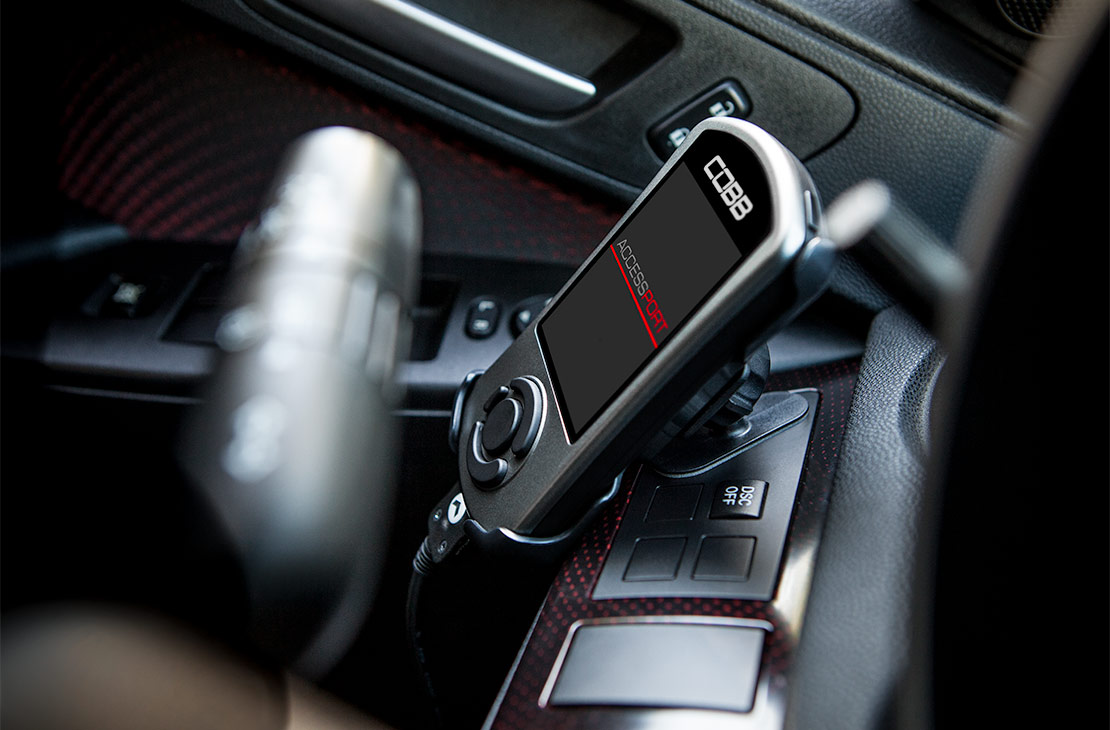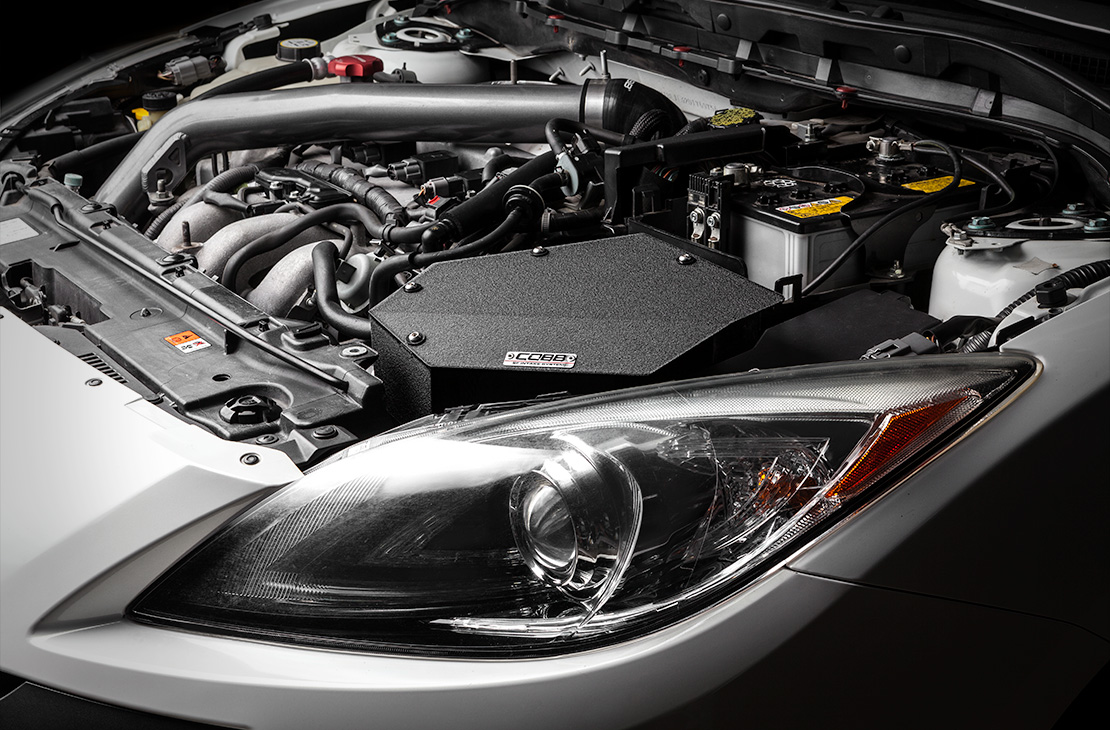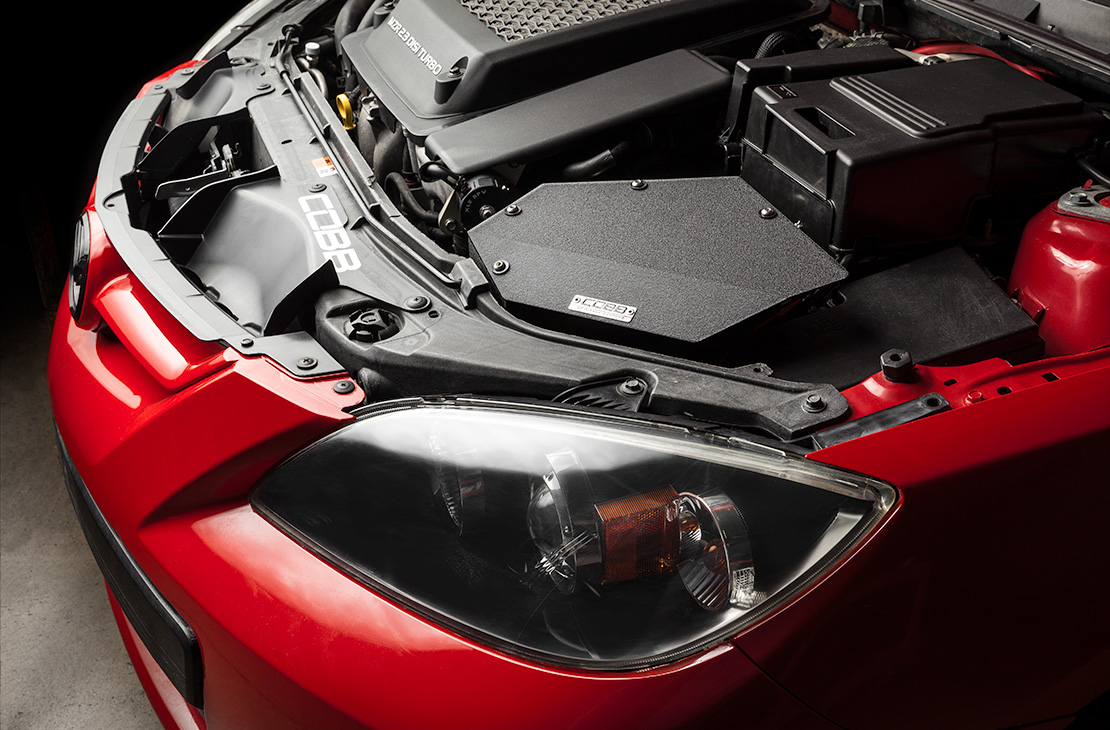 ---
Details
Mazda Accessport Features:
Simple Installation:
 Everything is included for the simple installation!  Intuitive on-screen instructions identify your exact vehicle and available maps.
Simple Uninstall:
 Revert your ECU to exactly as it was before with the easy to use Uninstall option from the main menu.
Trouble Codes:
 Read engine trouble codes to diagnose issues.  Clear them when resolved.  Prevent expensive trips to the dealership.
Change Maps: 
Store up to 100 maps from our OTS map database or from your favorite COBB tuner and quickly switch between them for any need.
Gauges
? Use your Accessport as a gauge to monitor boost or any other live information, directly from the ECU
Data Logging:
 Record multiple data channels simultaneously for in-depth evaluation of engine performance.  Stores up to 10 hours.
Performance Measuring:
Welcome to your own performance evaluation suite!  Measure 0-60 mph time, 60 foot and ¼ mile ET's. and Trap Speed.
Shift Light:  
Set custom RPM warning lights for perfect shifts every time.
AP Manager: 
Use your PC or Mac to manage maps, download recorded datalogs, or quickly update your Accessport.  Download free from right
HERE
.
---
MAZ-002 Specific Features:
Advanced Tuning Settings:
 Dial in performance features such as launch control, flat-foot shift, and wastegate duty cycle, directly from the Accessport.  Simply enable "Advanced Tuning Settings" to begin.
Launch Control ? Launch Control builds boost and generates instantaneous horsepower off the line.  Once enabled, these settings can be adjusted before each flash of a compatible map.


Flat-foot Shift - Keep the throttle on the floor during shifts and maintain boost between gears with this customizable RPM setting.  Once enabled, these settings can be dialed in on the Accessport before each flash of a compatible map.


Wastegate Duty Cycle ? Adjust your wastegate duty cycle during flashes (-50% to +10%) to correct underboost, overboost, and boost cut conditions (requires COBB OTS maps).