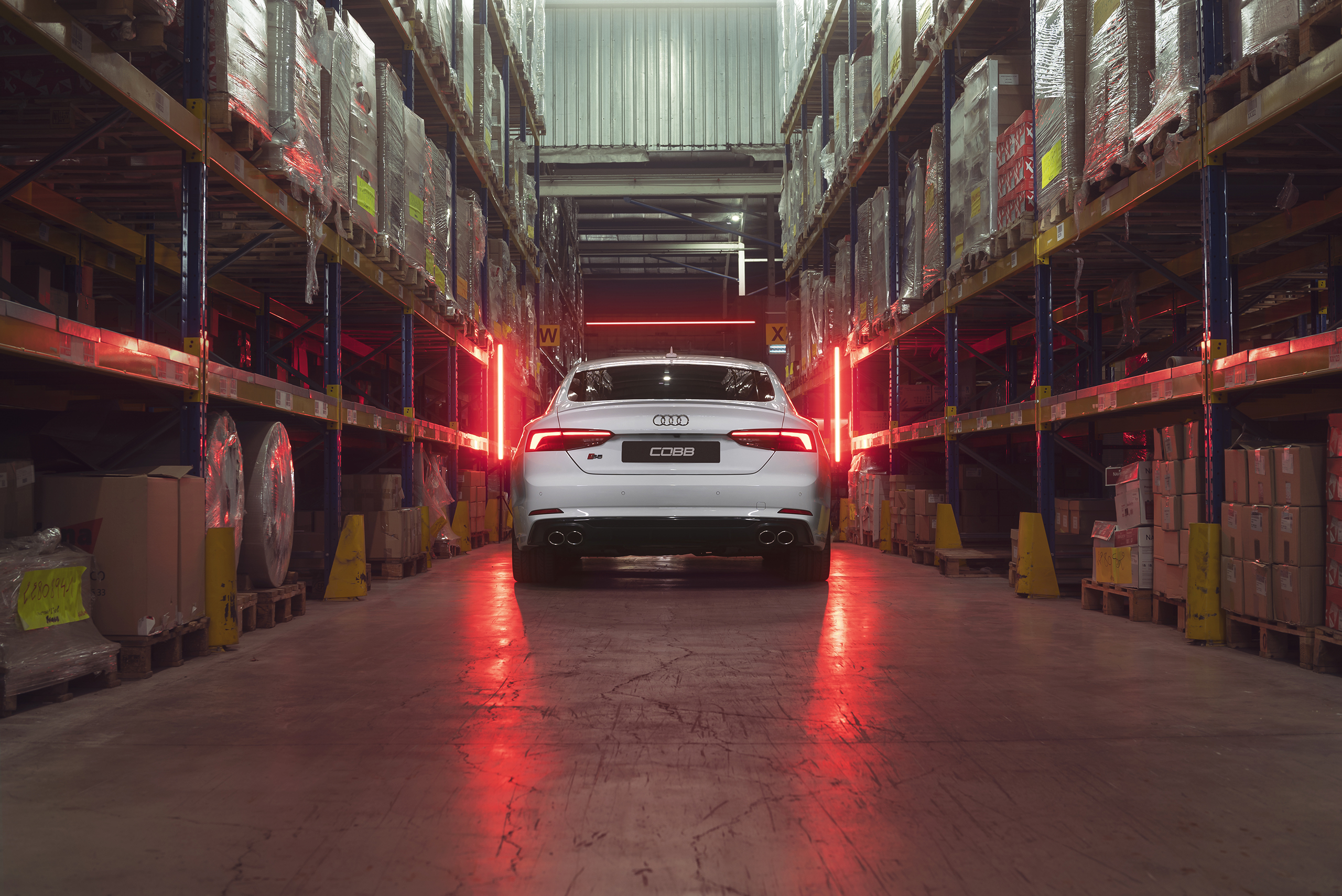 History of the Audi S4 & S5
Audi's journey with its performance vehicles, the S4 and S5, is a tale of continuous innovation and engineering prowess, marking significant milestones in the automotive world.
The Audi S4 debuted in 1991, initially as a performance-oriented version of the Audi 100. This first generation, known as the C4, was powered by a 2.2-liter five-cylinder turbocharged engine, delivering 226 HP. This engine was notable for pioneering turbocharging in performance sedans, setting a precedent for future models. The car boasted a Quattro all-wheel-drive system, offering superior traction and handling, a hallmark of Audi's performance cars.
The follow-up to the S4, introduced in 1997, marked a significant shift as it was now based on the Audi A4 platform instead of the Audi 100. This B5 S4 featured a 2.7-liter Bi-Turbo V6 engine, producing 260 hp. This model showcased Audi's advancements in engine technology and lightweight construction, enhancing both performance and efficiency and was quickly adopted by enthusiasts and tuners seeking to squeeze more performance out of the vehicle.
The third-generation S4, or B6, introduced in 2003, saw another leap in performance with a new 4.2-liter V8 engine that delivered 340 PS. This model underscored Audi's commitment to combining power with luxury, featuring a more refined interior and advanced technological features. The B7, a refresh of the B6 with slight modifications, continued this legacy from 2005 to 2009.
The fourth-generation S4 (B8) debuted in 2009, featuring a 3.0-liter supercharged V6, a shift from the previous naturally-aspirated V8, focusing on efficiency without sacrificing performance. This generation was also notable for introducing Audi's seven-speed S-Tronic dual-clutch transmission, enhancing the driving experience with smoother and faster gear shifts.
The Audi S5, introduced in 2007, expanded Audi's performance range. Initially featuring a 4.2-liter V8 engine similar to the S4's third generation, the S5 was a sportier, 2-door coupe variant, balancing performance with a more stylish and aggressive design. This model emphasized Audi's ability to cater to diverse market segments within the performance category.
The fifth-generation S4 and S5, known as the B9, launched in 2016 for the 2017 model year. They are equipped with a 3.0-liter turbocharged V6, producing 349 hp and 369 ft/lb. These models highlight Audi's focus on balancing raw power with environmental considerations, featuring more efficient engines and lighter materials to reduce emissions without compromising on performance.
The B9 generation also stands out for its integration of cutting-edge technology and advanced driver assistance systems. Features like virtual cockpit, MMI infotainment system, and a suite of driver-assist technologies demonstrate Audi's commitment to not only performance but also to passenger comfort and safety.
Throughout its history, the Audi S4 and S5 have evolved significantly, reflecting Audi's ethos of Vorsprung durch Technik – advancement through technology. Each generation has brought forth innovations in engine performance, handling, efficiency, and technology, firmly establishing the S4 and S5 as benchmarks in the performance vehicle segment.
Audi's S4 and S5 models represent a rich history of automotive excellence, blending performance, technology, and luxury. From their inception to the current B9 generation, they have continuously set new standards, demonstrating Audi's leadership in the realm of high-performance vehicles.
Why Choose COBB for Your Audi S4 or S5
Compounding on our stellar results and knowledge gained for many years of tuning the Volkswagen and Porsche platforms that live under the VAG family, we have adopted the Audi lineup and fell in love all over again. With the B9 generation S4 & S5 models, Audi got returned to it's peak era of using forced induction and the resulting increases in horsepower and torque when proper tuning is applied is something to drool over in a luxury sedan.
Support now includes tuning with the Accessport, custom ECU features, and authorized protuners have tuning definitions and the AccesstunerPro software to calibrate the Audi S4 and S5 models even further.
COBB Tuning approaches mod design by taking the entire Audi vehicle-platform into account. Our ultra-high-quality performance products and services are professionally engineered, thoroughly tested and backed by industry leading customer service to ensure that they meet our objectives and exceed customer expectations.
We are a one-stop firm with an enviable set of qualified skills and the exceptional ability to design, engineer, manufacture, test and service our own products under one roof. Whether it's our state-of-the-art Accessport ECU programmer, our exceptional bolt-on Focus ST performance parts, COBB Tuning has the experience, skill and attitude to meet your Audi's specific needs.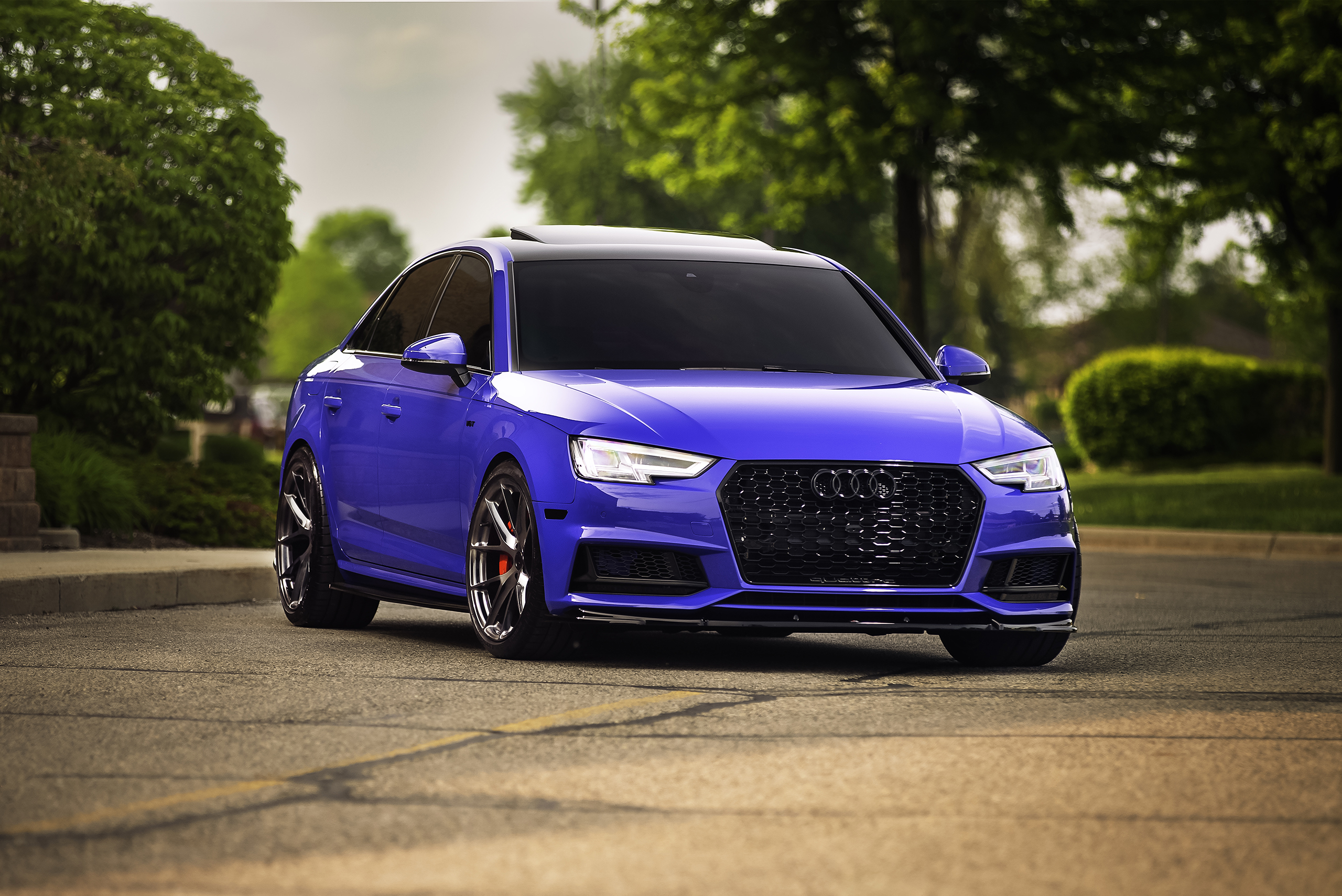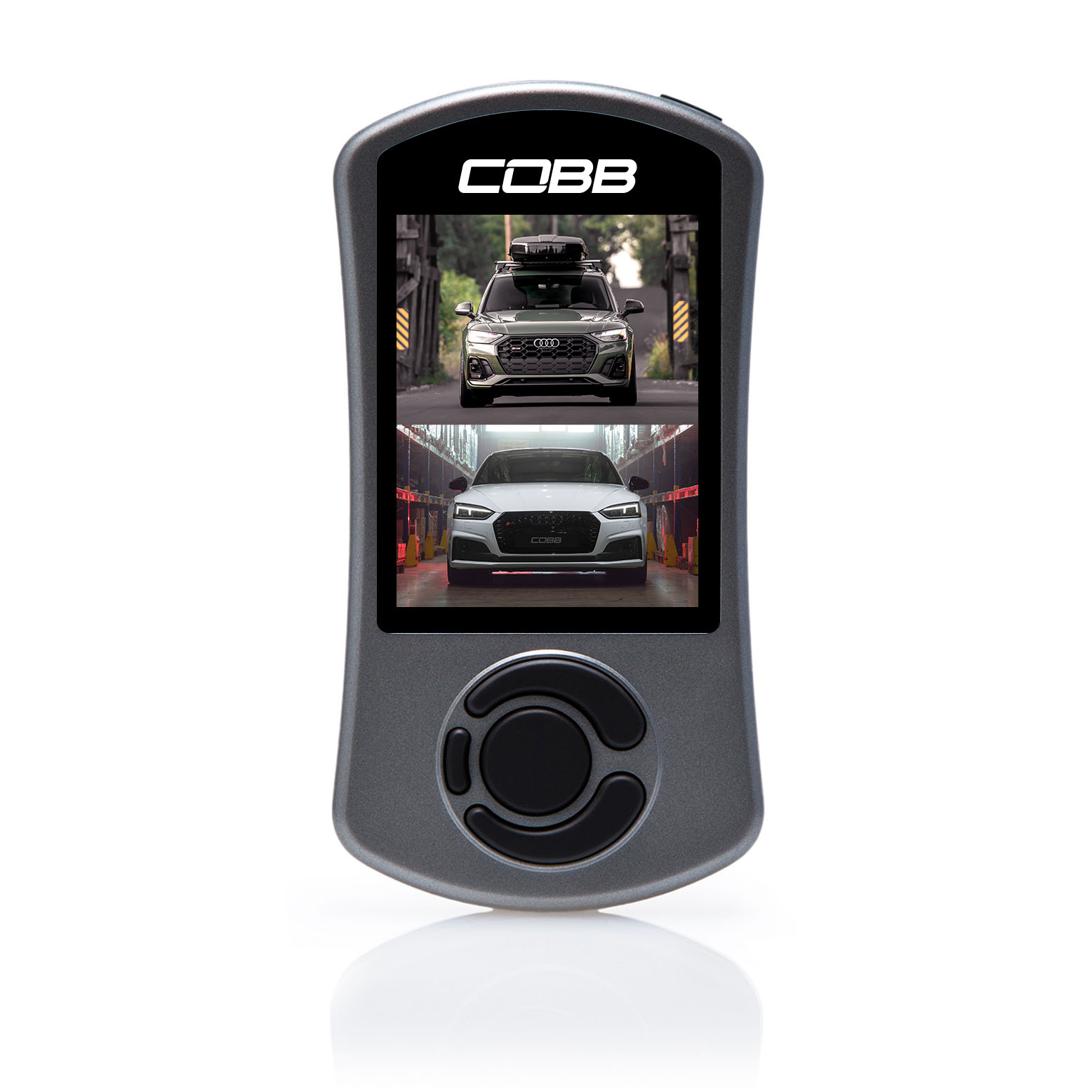 S4 & S5 Accessport
Looking for Audi S4 & Audi S5 aftermarket performance parts?  It all starts with the Accessport! The Accessport is the world's best selling, most flexible ECU upgrade solution for your Audi.  Simply plug this device into your car's OBD port and you have the capability to reflash the ECU to enjoy power gains, custom features, and other improvements immediately!  All of the off the shelf maps are included at no additional cost and free updates are simplified with Accessport Manager. It's the last engine management solution you'll ever need for Audi S4 & Audi S5 aftermarket parts!