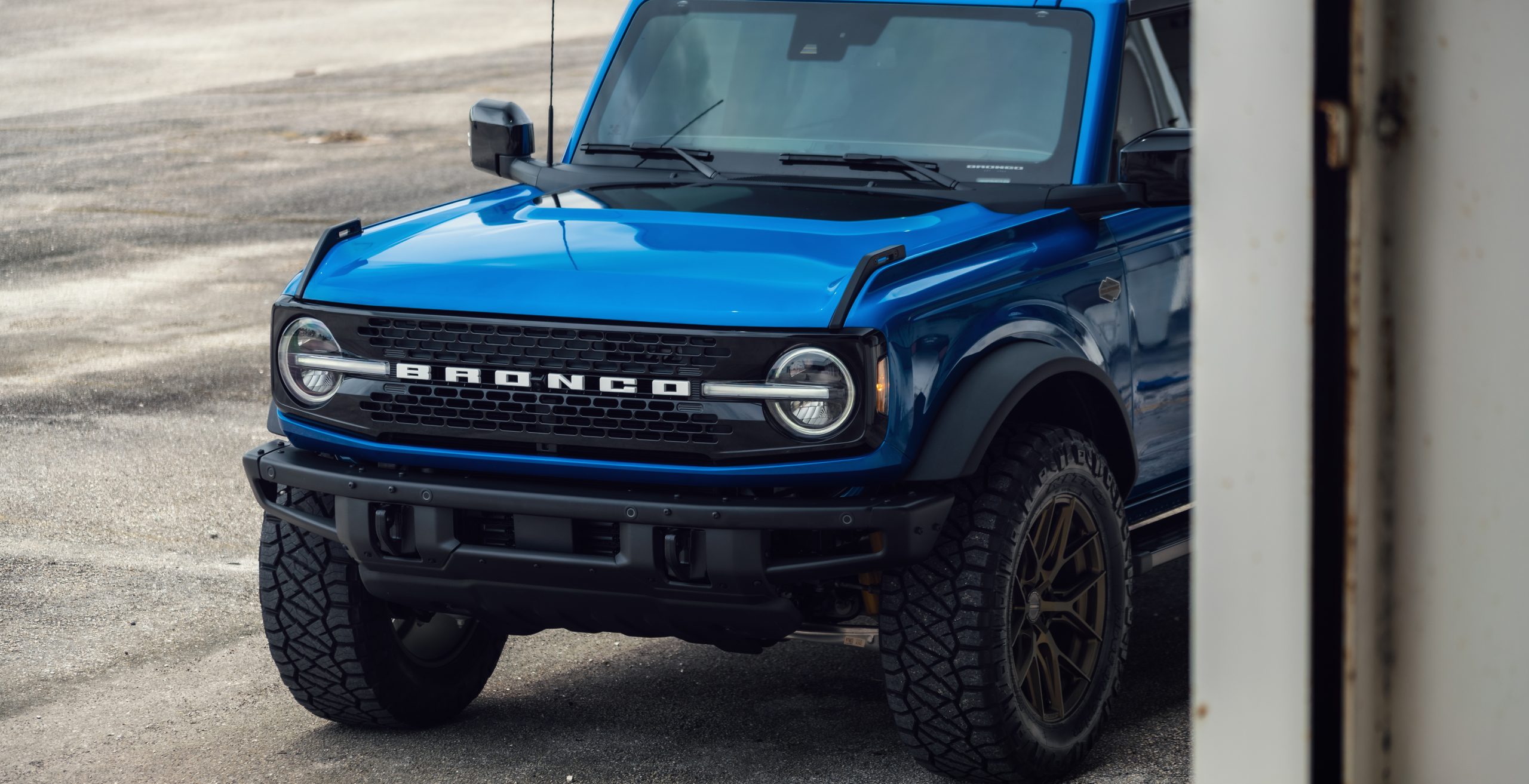 History of the Ford Bronco
The Ford Bronco, an iconic off-road vehicle, traces its origins back to its debut in 1965. Designed to compete with the rising popularity of compact SUVs, the Bronco quickly garnered attention for its ruggedness and versatility. Its square-jawed design and exceptional off-road capabilities made it a favorite among outdoor enthusiasts and adventurers. Over the years, the Bronco went through several generations, each marked by innovative upgrades and improvements. From its initial release as a compact SUV to its transformation into a larger, more refined model in the late 1970s, the Bronco consistently adapted to the changing needs and preferences of consumers.
While the Bronco enjoyed decades of success, Ford made the difficult decision to discontinue its production in 1996 due to shifting market demands. However, the Bronco's legacy endured through its devoted fan base and iconic status. In response to the growing demand for rugged SUVs in recent years, Ford decided to revive the Bronco brand. The 2021 reintroduction of the Ford Bronco marked a triumphant return, capturing the essence of its heritage while incorporating modern technology and design. The fifth-generation Bronco features a body-on-frame construction, advanced four-wheel-drive systems, and an array of off-road features designed to tackle the toughest terrains.
In the most current iteration of the Ford Bronco, the focus has expanded to include performance as well as off-road capabilities. The latest model is equipped with turbocharged engine options, such as the EcoBoost powertrains, delivering impressive power and efficiency. This turbocharged approach enhances both on-road acceleration and off-road crawling ability, catering to a wider range of enthusiasts. With its innovative features, including the available Sasquatch Package for extreme off-roading and a suite of advanced infotainment and safety technologies, the modern Ford Bronco continues to capture the spirit of adventure while embracing the demands of contemporary drivers. As Ford's commitment to innovation persists, the Bronco's future appears promising, solidifying its position as a timeless icon in the automotive world.
Why Choose COBB for Your Ford Bronco Mods
COBB has been the leader when it comes to aftermarket parts and tuning for nearly two decades.  From the humble beginnings of AccessFlash, which initially required ECU removal, to the current Accessport V3 with infinite capability, COBB continues to push the envelope on what's possible with the stock ECU.
COBB Tuning approaches design by taking the entire vehicle-platform into account as a complete system. Our ultra-high-quality Ford Ecoboost performance parts, aftermarket parts and industry-leading services are professionally engineered, thoroughly tested and backed by industry-leading customer service to ensure that they meet our objectives and exceed customer expectations.
We are a one-stop firm with an enviable set of qualified skills and the exceptional ability to design, engineer, manufacture, test and service our own performance modification parts under one roof. Whether it's our state-of-the-art Accessport ECU programmer, our exceptional bolt-on performance products, COBB Tuning has the experience, skill and attitude to turn your ride into a completely modified Ford Bronco.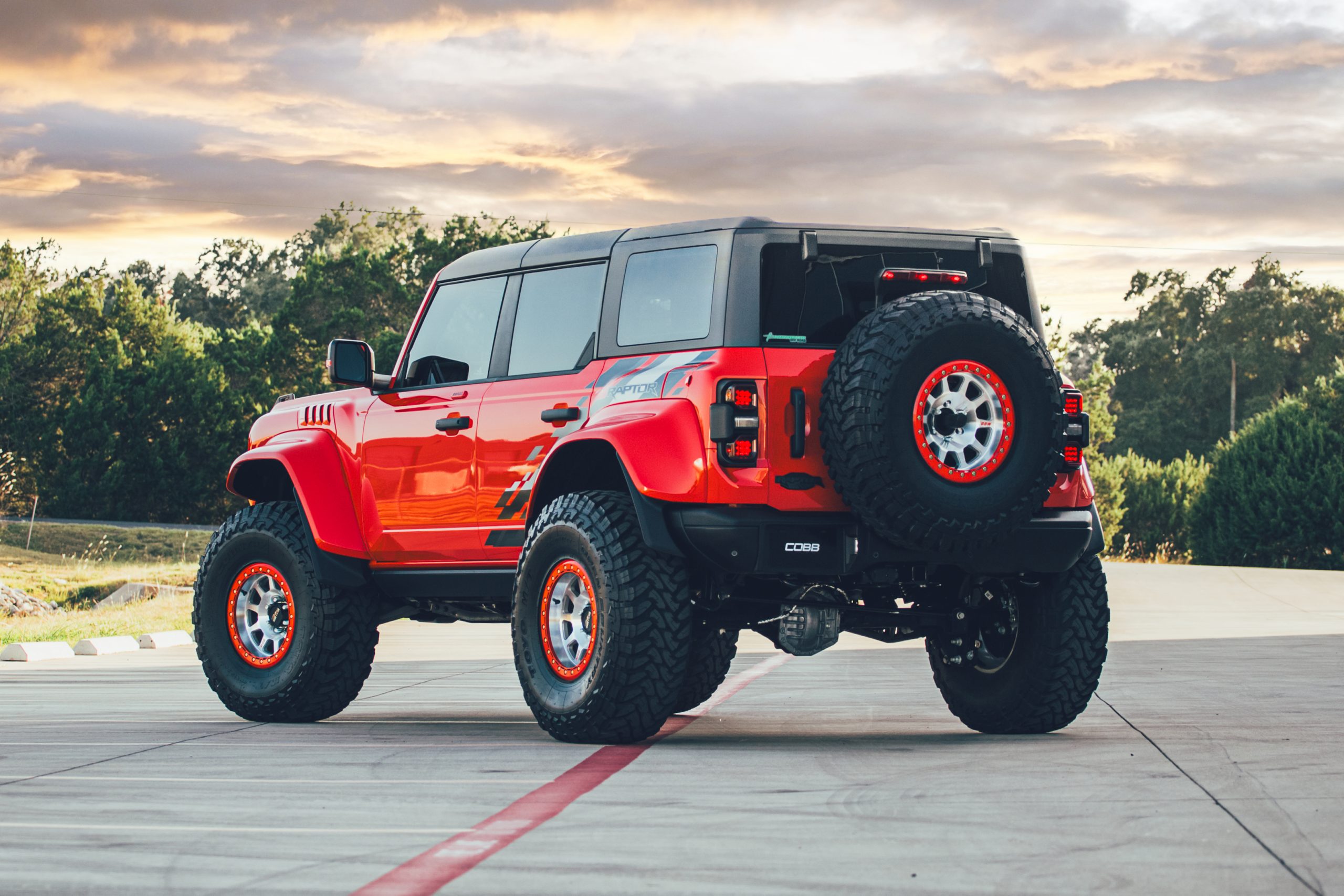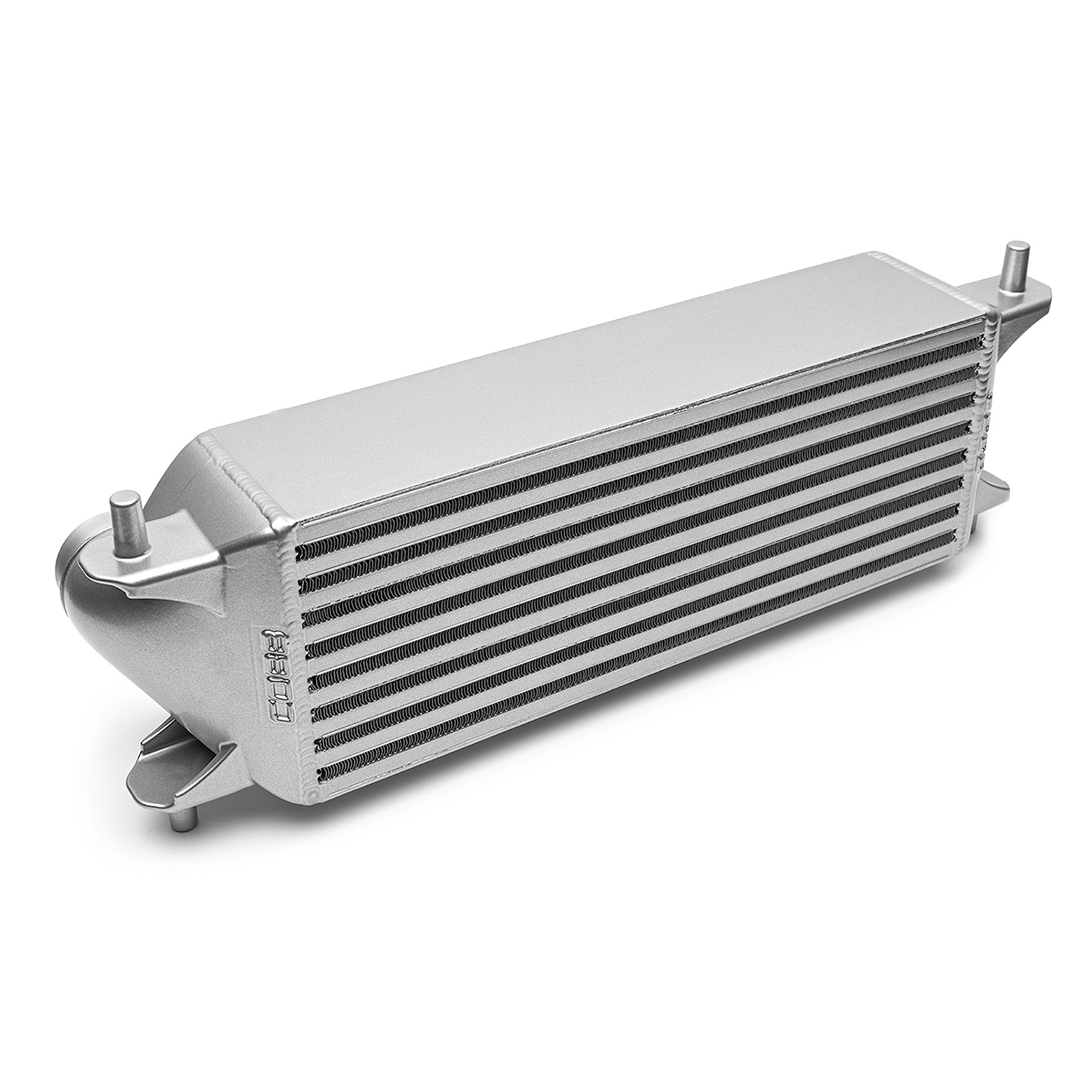 Ford Bronco Intercoolers
With nearly a decade of experience modifying EcoBoost powered Fords, we at COBB have found that the factory equipped intercooler can represent a significant performance limitation. Add on the sort of big bumpers, winches, and accessories found on many new Broncos, and the limitation can get even more severe. We're happy to have introduced an industry-leading intercooler solution for the 2.3 and 2.7 EcoBoost Broncos!