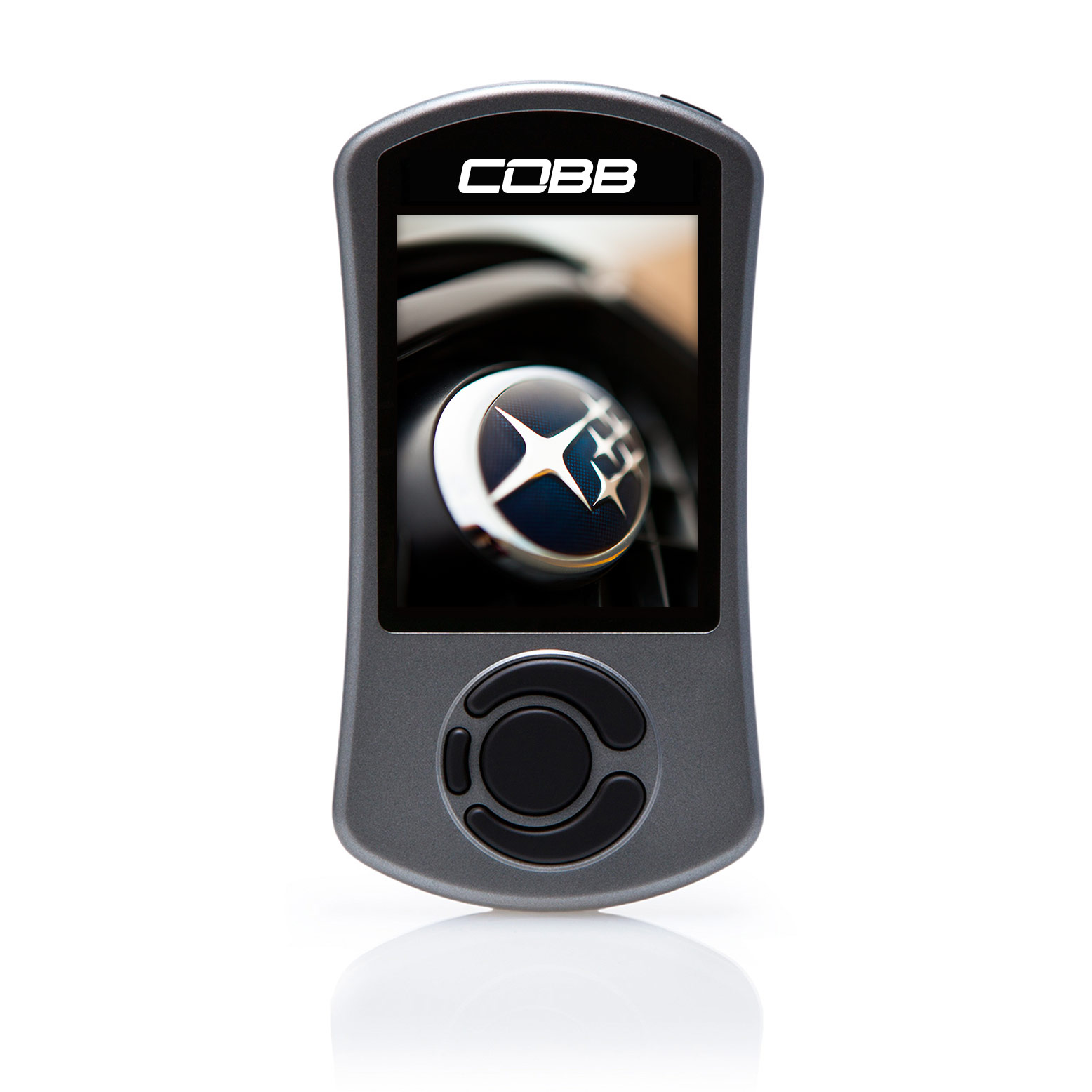 History of the Subaru STI
Subaru had a hit with their Impreza model. The well-mannered, safety sedan featured a boxer engine and all wheel drive drivetrain. This hit turned into a homerun with the WRX. The STi version of the Impreza is a grand slam!
In 1994 Subaru introduced the Subaru Tecnica International (STI) versions of the WRX in Japan. The Subaru Impreza WRX STi wouldn't be introduced to the US market until 10 years later for the 2004 model year. This model, designated chassis code GD, bumped the displacement up half a liter over the WRX to a 2.5. This first generation US market STi saw yearly updates with frequent cosmetic tweaks.
The next generation, or GR, came in 2008 and saw a more lasting design.  It wouldn't be until the 2015 that the next and current generation STi was available.  With its introduction, Subaru dropped the Imprezza designation and capitalized the "I".  The current version is called the WRX STI and typically referred to as just "STI".
Every generation of the WRX STI available in the US was equipped with a flat 4 turbocharged boxer engine and 6 speed manual transmission.  This engine is known as the EJ25 and is still comes in an STI.
The release of the USDM Impreza WRX STi coincided with COBB Tuning becoming the go-to aftermarket tuning solution for the Subaru Impreza WRX which debuted 2 years prior. The rest is history.
Why Choose COBB for Your STI
COBB has been the leader when it comes to STI performance parts and tuning for nearly two decades.  Since the humble beginnings of the v1 Accessport, and designing inconel 625 performance parts, COBB has always aimed to head the aftermarket.
Aside from high quality, thoroughly tested, and easily installed hard part upgrades, COBB also has the most sophisticated tuning solution available.  COBB Custom Features include Flex Fuel, Launch Control, Flat Foot Shifting, Speed Density, Boost By Gear, and more!  COBB continues to push the envelope on what's possible with the stock Subaru ECU.
COBB Tuning approaches design by taking the entire vehicle-platform into account as a complete system. Our ultra-high-quality performance products and services are professionally engineered, thoroughly tested and backed by industry leading customer service to ensure that they meet our objectives and exceed customer expectations.
We are a one-stop firm with an enviable set of qualified skills and the exceptional ability to design, engineer, manufacture, test and service our own products under one roof. Whether it's our state-of-the-art Accessport ECU programmer, our exceptional bolt-on performance products, COBB Tuning has the experience, skill and attitude to meet your Subaru WRX STI's specific needs.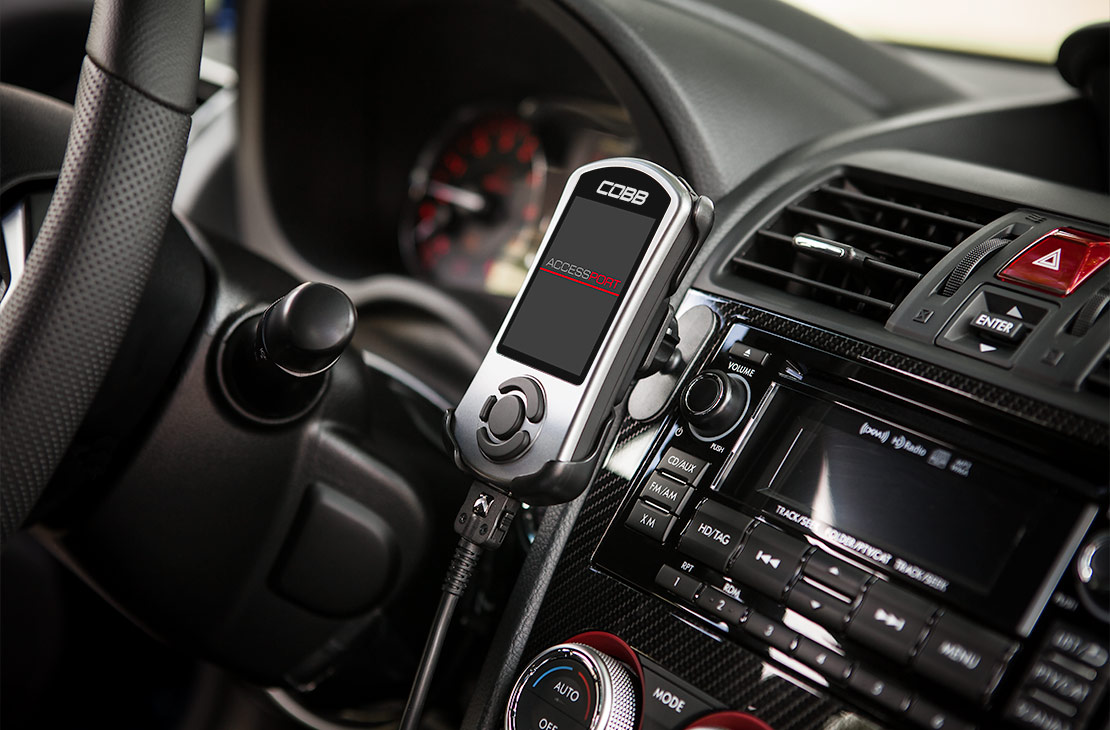 Subaru STI Stage Packages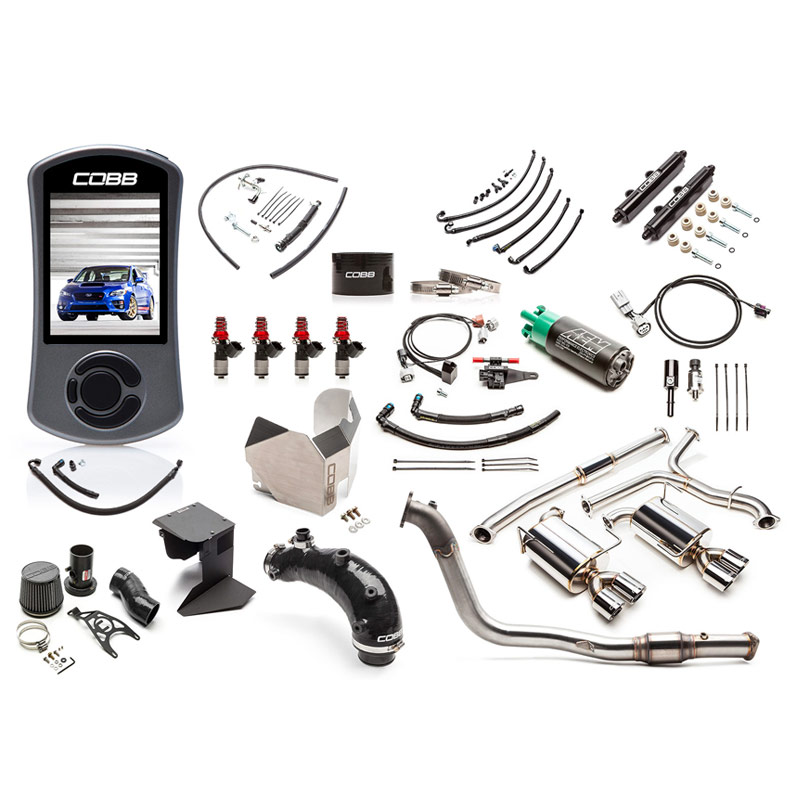 Stage Packages
Our engineers rigorously test our STI Hard Parts to find the right order and combination for the best incremental power gains. Maps are created and tested to tune the ECU so that it supports and takes advantage of each part. With these results, COBB is able to create the Upgrade Path of Staged Packages that have all the necessary parts to upgrade your WRX STI. Each Stage Package incorporates the parts below.  Learn more about The COBB Way.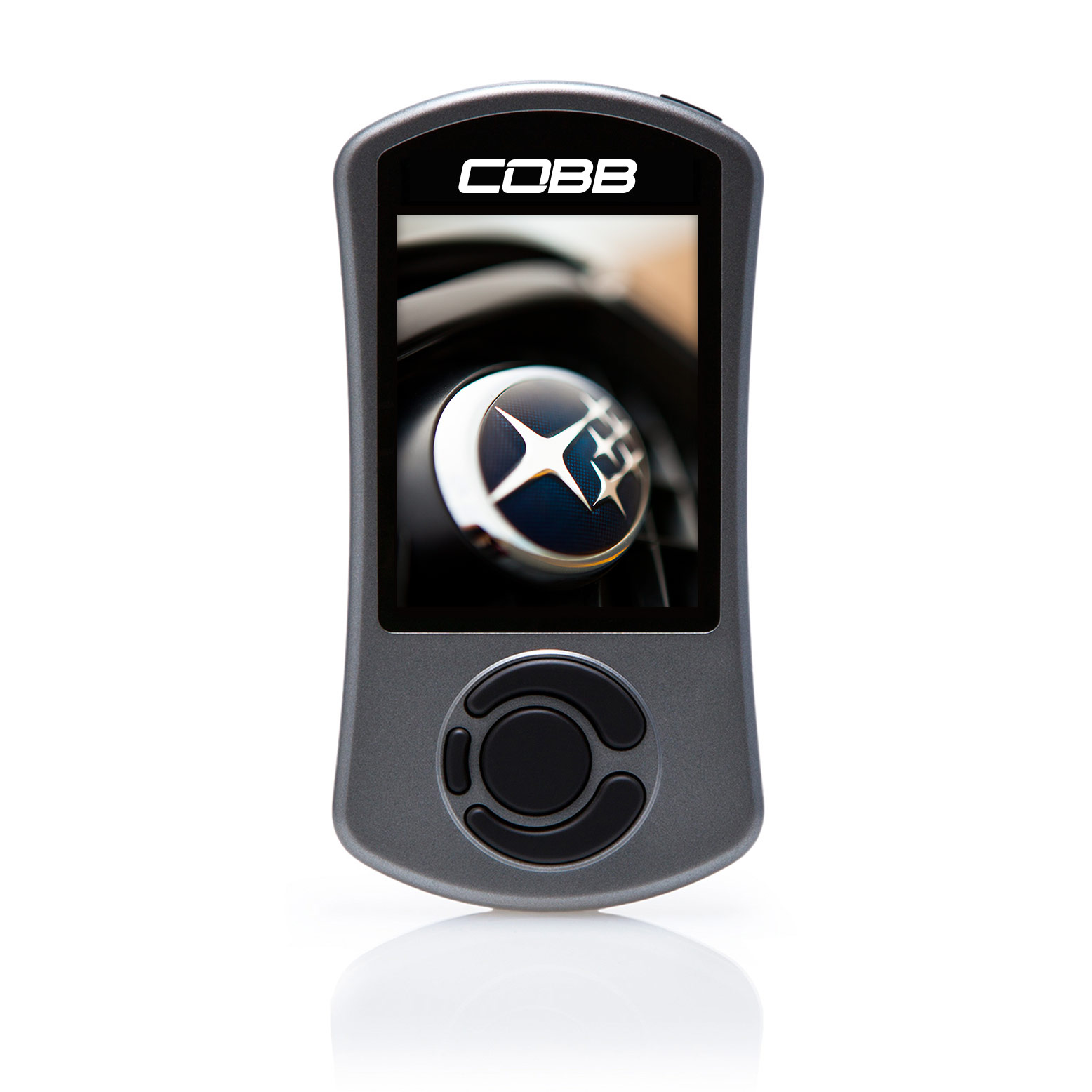 Accessport
Looking for Subaru STI performance parts?  It all starts with the Accessport! The Accessport is the world's best selling, most flexible ECU upgrade solution for your STI.  Simply plug this device into your car's OBD port and you have the capability to reflash the ECU to enjoy power gains, custom features, and other improvements immediately!  All of the off the shelf maps are included at no additional cost and free updates are simplified with Accessport Manager. It's the last engine management solution you'll ever need for your Subaru WRX or Subaru WRX STI!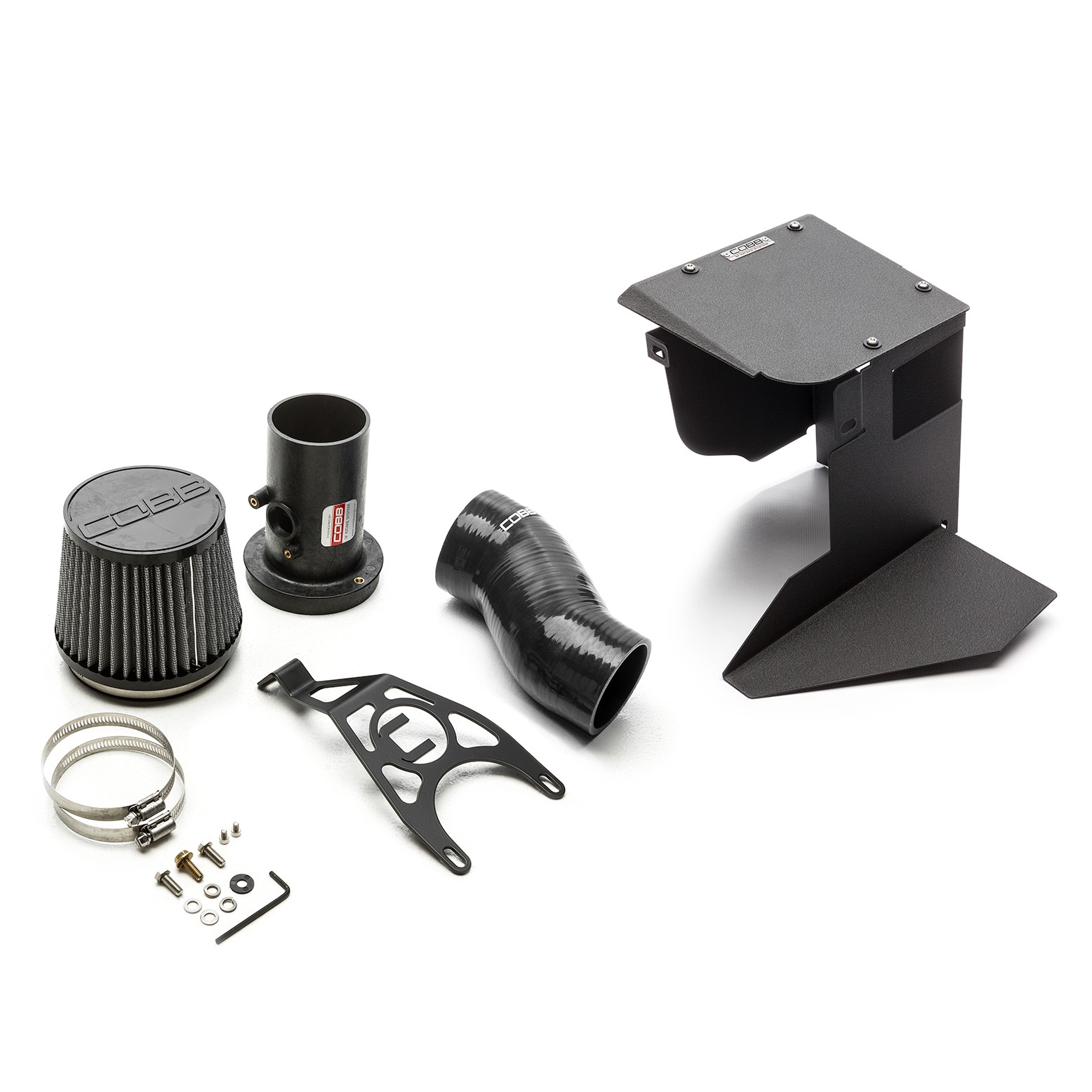 COBB SF Intake
An upgraded intake is first on the list for one of the best car mods.  The COBB SF Intake and Airbox are the top of the line when it comes to Subaru STI intakes.  It checks all the boxes by adding to the aesthetic under the hood, potentially adds some horsepower, and best of all, sounds amazing!
The intake is the front-line of your engine's operations.  It intakes the air and distributes it to the turbocharger. If there is a restriction here, an upgrade can yield some significant power gains.
The COBB Intake and integrated airbox look great and have the combined benefits of a short ram intake and a cold air intake without any of the negatives. The system utilizes several unique features in an effort to maintain optimal flow for performance while minimizing turbulence that can cause engine management problems. Additional air induction  modifications are available to further reduce pre-turbo restrictions and yield the most available power from your Subaru STI.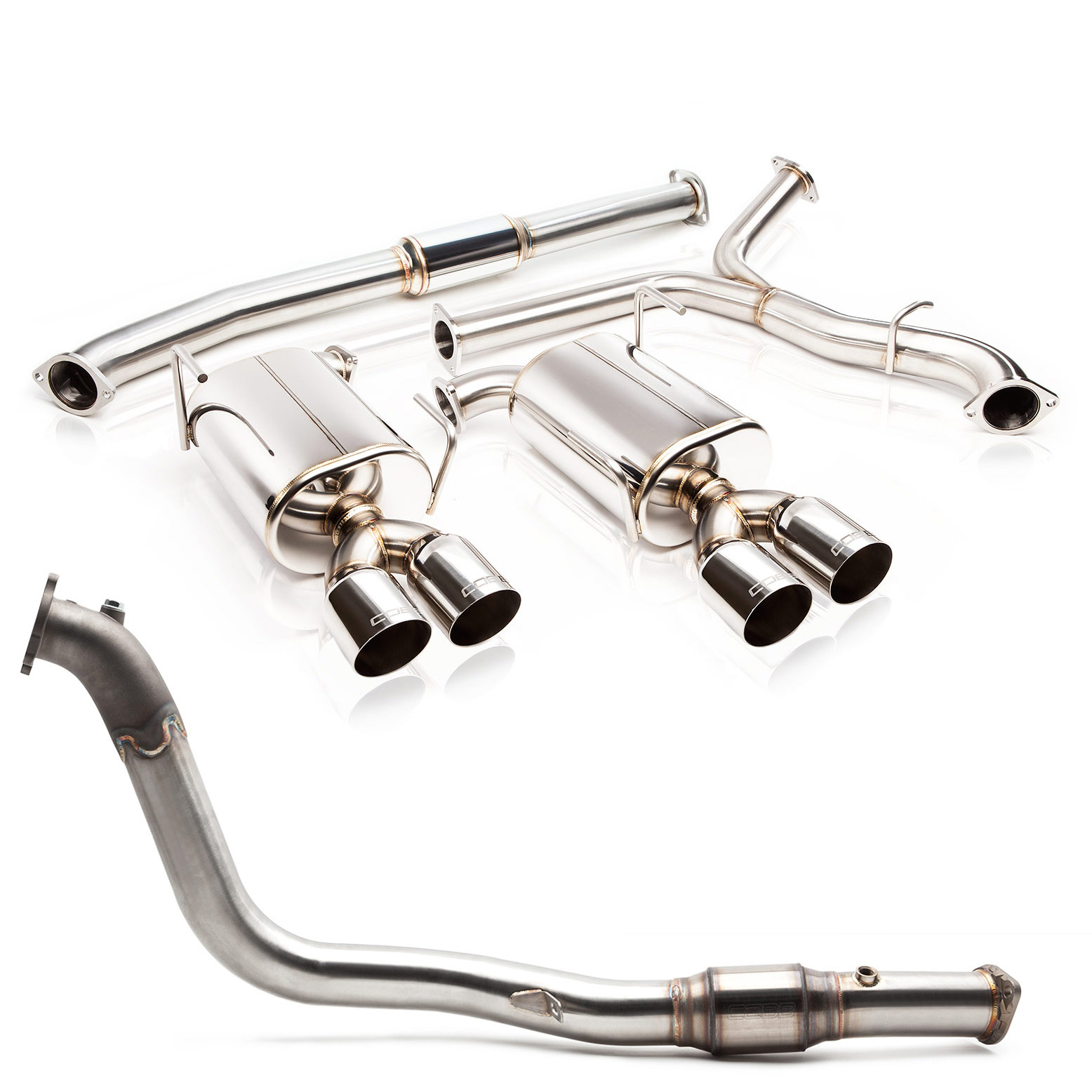 Exhaust
Get those spent exhaust gasses out of the turbo fast for more horsepower.  This mandrel bent exhaust uses twin straight-through mufflers terminating in beautifully laser-etched 3.5″ quad-tips to make your presence known in the way that only COBB Subaru exhausts can provide. The outstanding craftsmanship and attention to detail are evident in every aspect of our gorgeous exhaust components!  Cat-backs, Downpipes, Upipes, Heatshields, and more! There's an entire line of COBB exhaust modification for your Subaru WRX or STI.  And, there's even titanium options!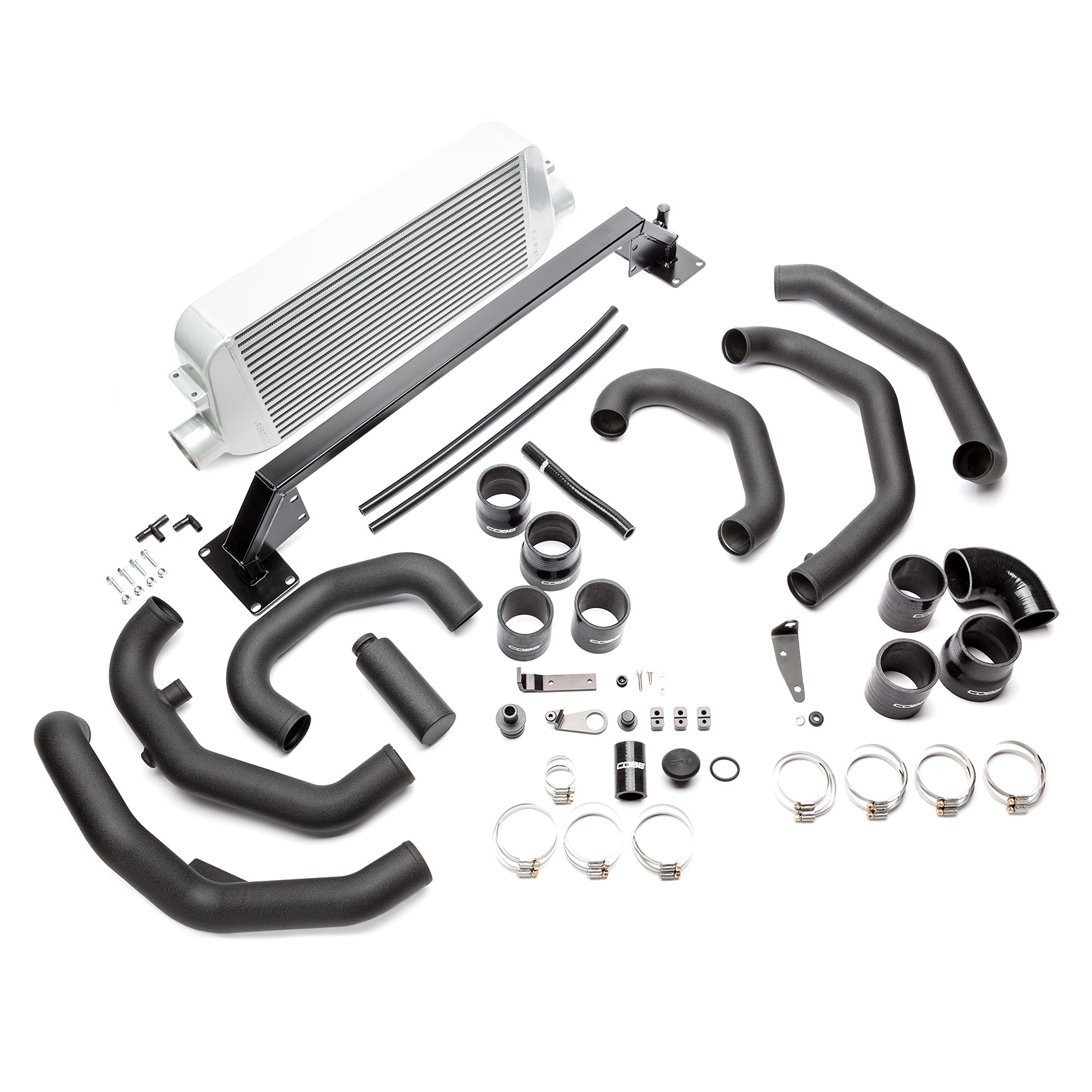 Intercooler
Looking for an effective solution to eliminate inconsistent power delivery from your STI? Look no further than the  COBB Tuning Front Mount Intercooler. The factory top mount intercooler can easily be over worked and overheated due to its size and location. Thus, the intake air temperatures rise causing a loss in power. Replace your factory intercooler with the COBB Tuning Front Mount Intercooler to ensure that your engine is receiving the coolest possible air, giving you more power!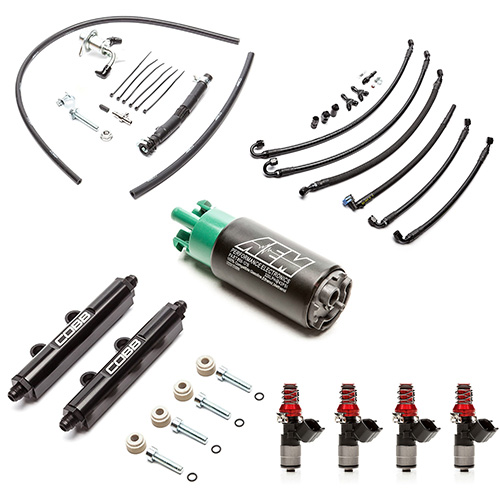 Fuel Upgrades
If you're adding power modifications to your Subaru STI you'll quickly find the limit of the stock injectors.  In fact, with only the intake and turboback exhaust installed on a 2015+ STI, the injectors are over-capacity.  This is why COBB offers fuel upgrades that include Fuel Rails, Fuel Rail Line Kit, Fuel Pressure Regulator kit, Fuel Pressure Sensor Kit, Top Feed 1050x Fuel Injectors, AEM High Flow Fuel Pump and more!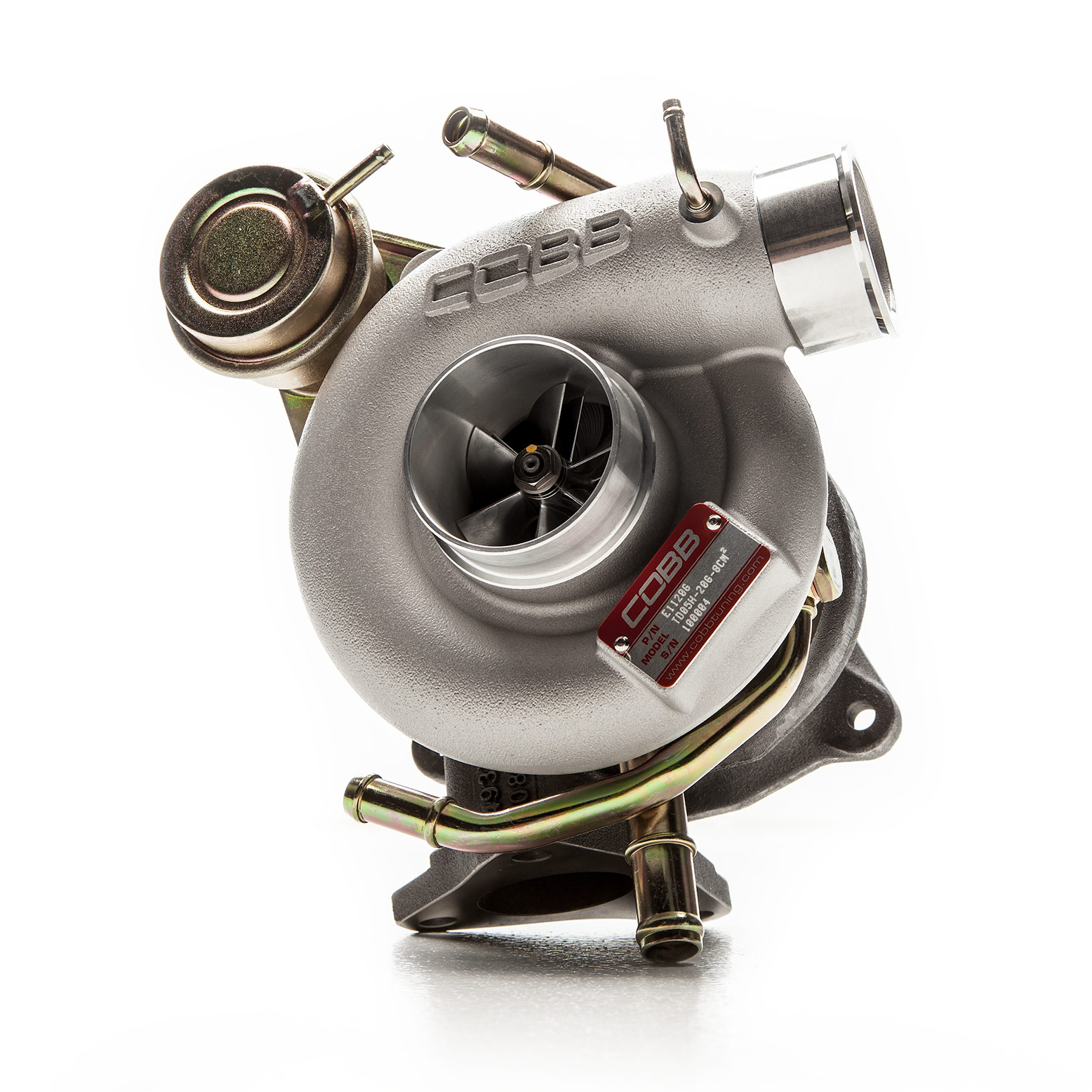 COBB 20g Turbo
The COBB TD05H-20G is an ideal turbo upgrade for those looking to increase the top-end power and performance of their STI while maintaining low and mid-range response. Capable of producing 400hp and retaining excellent throttle response, the COBB 20G is a perfect turbocharger for street or track use!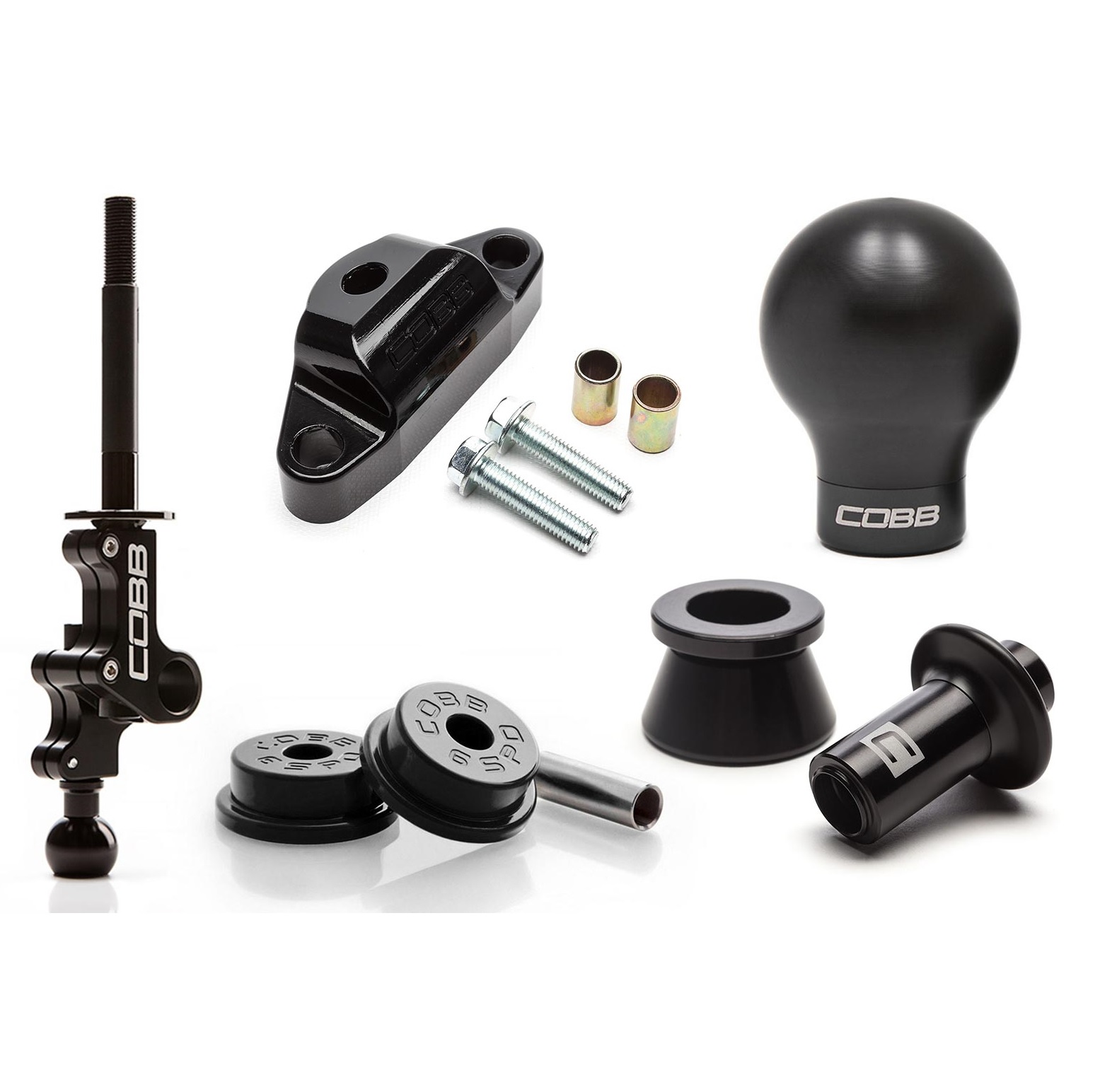 Drivetrain
Looking for a better feel when shifting your STI?  Looks no further than COBB drivetrain upgrades.   These upgrades can significantly reduce shift throw and shift slop.  We've got you  covered with the COBB Tuning Subaru Rear Shifter Bushing, Subaru 6-Speed Double Adjustable Short Throw Shifter, Subaru 6-Speed Front Shifter Bushing, Subaru Reverse Lockout Pull, and the Subaru 6-Speed COBB Knob.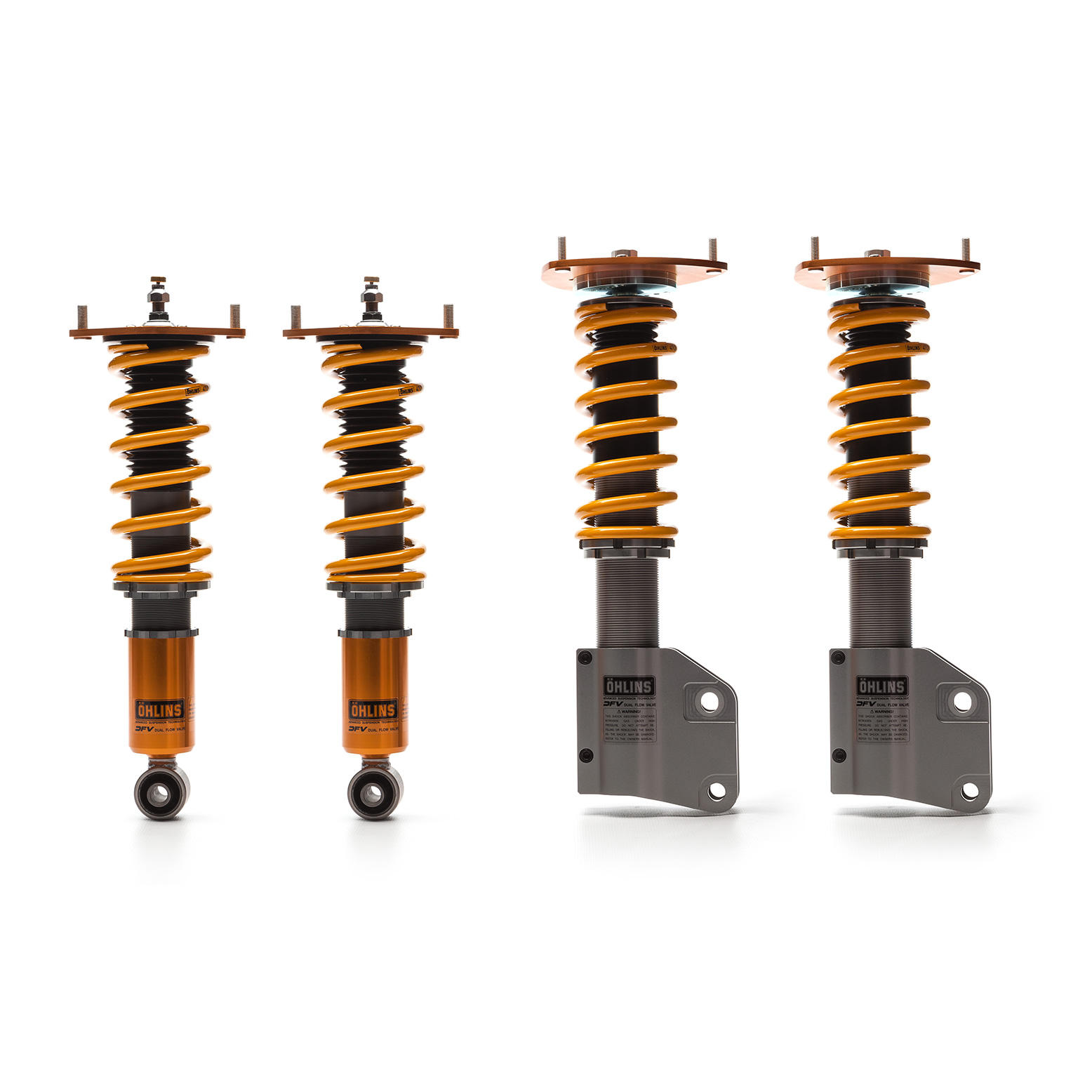 Suspension
Upgrading suspension components is a great way to improve the looks and handling of your Subaru STI.  Whether you want a more track focused setup or are wanting to improve the looks of your daily driver without sacrificing comfort, COBB has a solution with coilovers, lowering springs, and sway bars.