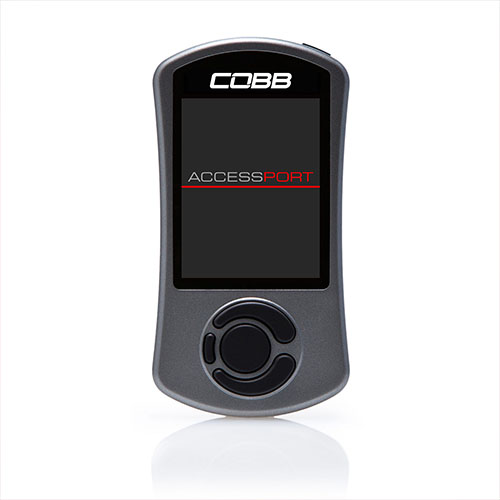 THE COBB ACCESSPORT
The Accessport is the world's best selling, most flexible, and easiest to use ECU upgrade solution for your vehicle. Unlock power hidden within the vehicle by replacing conservative factory settings with more aggressive calibrations for optimum engine performance. Follow our staged upgrade path with pre-loaded Off The Shelf (OTS) maps or use custom mapping for any modification level. It's the last engine management solution you'll ever need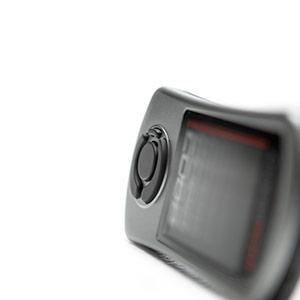 STEP 1
ACCESSPORT
The COBB Tuning Accessport is the first and easiest modification you can make to your car to see instant results. How does it work? Each car has an engine control unit. The ECU software's job is to manage the multitude of signals from your engine, then make adjustments to parameters such as air/fuel ratio, ignition timing, and boost to make the engine run optimally. Learn more in this video where we walk you through the basics of the Accessport and some of its features., designed to improve the driving experience.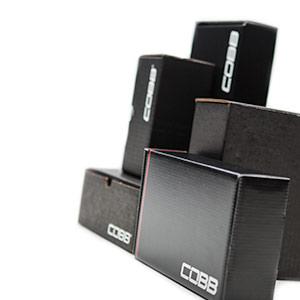 STEP 2
STAGE POWER PACKAGES
Our engineers rigorously test Hard Parts to find the right order and combination for the best incremental power gains. Maps are created and tested to tune the ECU so that it supports and takes advantage of each part. With these results, COBB is able to create the Upgrade Path of Staged Packages that have all the necessary parts to upgrade your car. Learn more about this process in this video.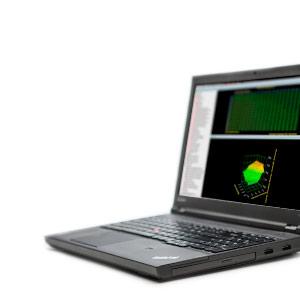 STEP 3
CUSTOM TUNING
So what is a custom tune? Custom tuning means fine tuning an existing COBB Off the Shelf Map or creating a new map from scratch, to gain the maximum performance for your set up. You can do all this and more with a Protune.
THE COBB WAY
With over 22 years of Research and Development, COBB Tuning has created Upgrade Paths designed to provide you with everything you will need to go from a bone stock car to a powerful, drivable, daily smile-making machine. Each path is specifically designed to maximize power of the Accessport, Hard Parts and our Off-The-Shelf maps.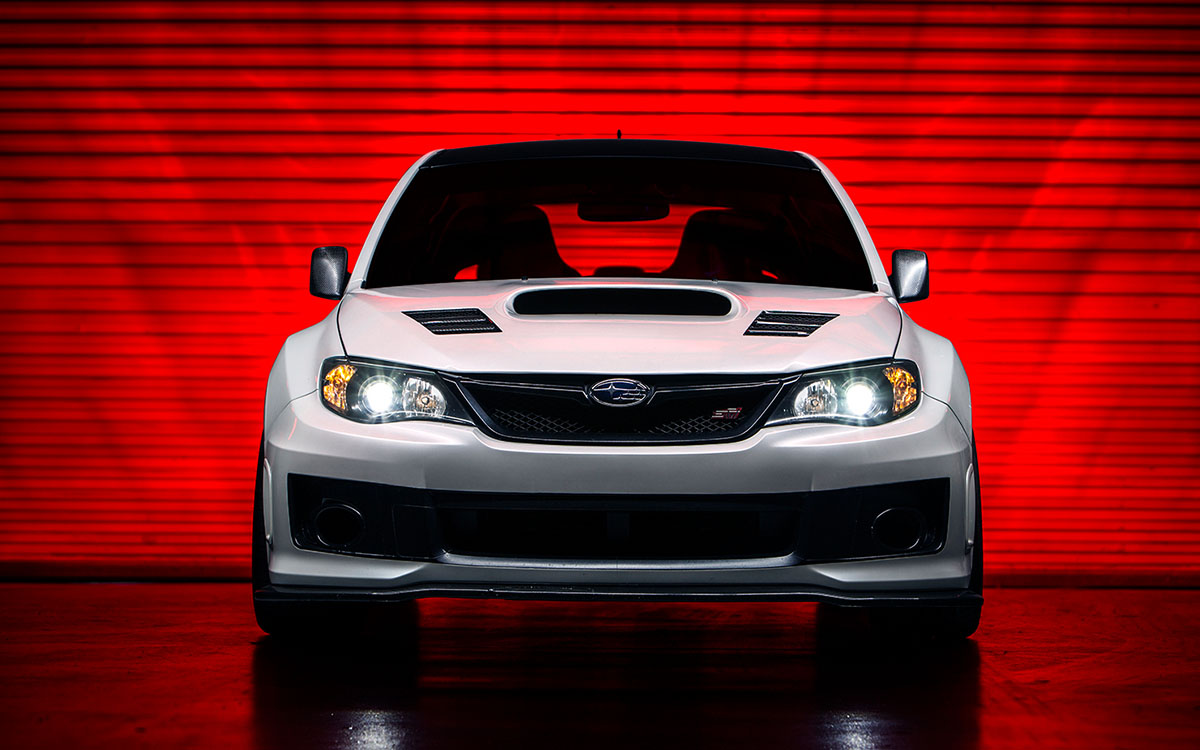 2008-2014 SUBARU STI NEXGEN FLEX FUEL SUPPORT
Today, we're excited to announce NexGen Flex Fuel support for 2008-2014 STIs. The existing NexGen Flex Fuel hardware previously made available for 2015-2021 STIs is now listed as compatible with USDM 2008-2014 STIs. An all new NexGen Stage 2 + Flex Fuel Power Package along with "upgrade" power packages are also available for the GR/GV STI. To support these new packages, we have also developed and are offering a host of Off The Shelf (OTS) Maps, available for download from the COBB website.
NEW REDLINE RELEASES
COBB REDLINE SERIES
Our Redline products are constructed from premium materials, sparing no expense in quality or design. Intake systems and accessories in this line feature carbon fiber as a main component, complemented by bespoke black anodized or E-coated hardware. Treat your car with the quality parts it deserves with COBB Redline.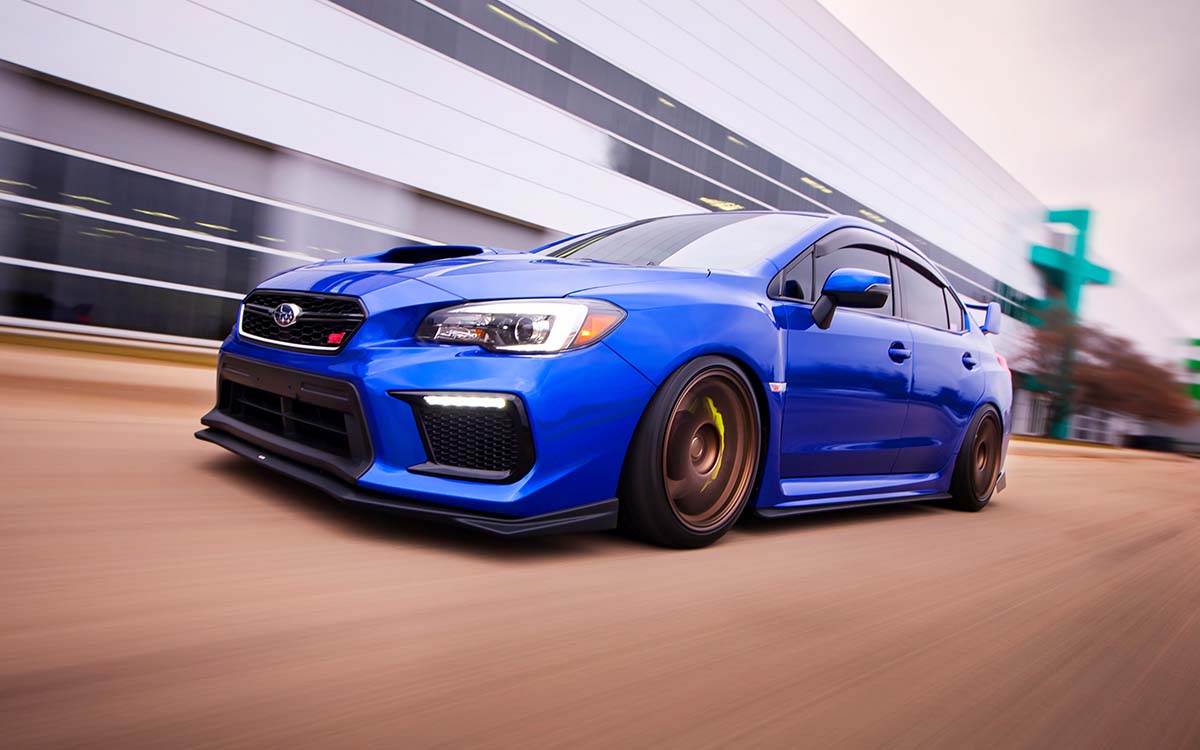 WRX / STI
2015-2021 SUBARU WRX 6MT & STI NEXGEN POWER PACKAGES AND MAPS
We are extremely excited to announce the first of our revised "NexGen" Power Packages and accompanying Off The Shelf Maps for the Subaru platform, NexGen Stage 2 Power Packages for the USDM 2015-2021 Subaru WRX 6MT and STI. In our never ending strive to provide additional upgrade options for owners of these vehicles, the Subaru Experts here at COBB took to our dyno to define our emissions compliant, NexGen Stage 2 Power Package utilizing products from our catalog that have an existing CARB Executive Order (EO) or have a known path towards obtaining one. What came as a result of extensive testing on the dyno, street, and even several trips to our local track are NexGen Power Packages which provide impressive power gains over the existing Stage 1 level.
COBB UNIVERSITY
Welcome to COBB U! Are you a new auto enthusiast looking to broaden your knowledge of cars? If so, you are in the right place! This video series will walk you through the workings of current automotive technology from bumper to bumper. We will cover a wide variety of topics from how to clean an air filter all of the way through setting up a vehicle's suspension, engine tuning, and reviewing engine data logs. Our goal is to provide you with the basic understanding of how all of these systems work together so you can make educated decisions about how to modify your vehicle for better performance and to make it your own!