Fiesta ST Redline Carbon Fiber Intake + Stage Packages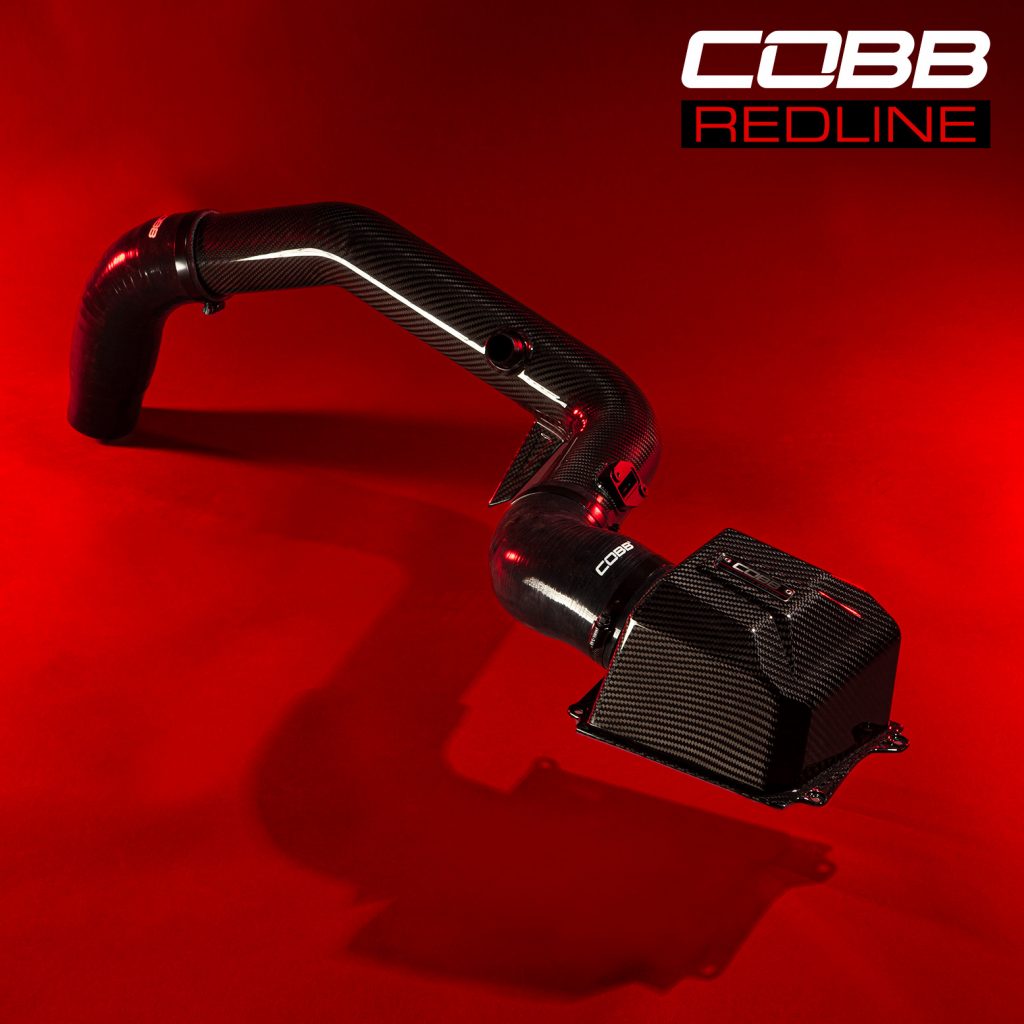 ---
Welcome to the party!
The COBB Redline series is growing fast and the carbon fiber intake for the Ford Fiesta ST is the latest product to join the party. The Fiesta ST is one of the most joyful small hot hatches ever made and they are a prime choice for simple high quality aftermarket modifications. The COBB Redline Intake features a full carbon fiber air-box lid and 3″ intake tube with smartly designed accessories and high quality black hardware to offer a completely premium experience versus any other intake option on the market. The kit offers OEM like fitment and easy installation with improved air flow via a re-usable cone filter with a 32% increase in total surface area over stock.
---
Stage Packages
The Redline Fiesta ST Carbon Fiber Intake can be purchased as a stand-alone item or as part of our Stage Power Packages.  It is compatible with both a factory tune and Off The Shelf maps via the V3 Accessport.
​
| | |
| --- | --- |
| | This Package includes the Accessport, a strong Rear Motor Mount to handle the extra torque, and the COBB Redline Carbon Fiber Intake System.  The beautiful intake increases induction sound and will make anyone proud to pop their hood. |
| | The Stage 2 Power Package adds the front mount intercooler to the mix.  Upgrading the undersized and weak stock intercooler is one of the most important modifications you can make on a Fiesta ST. When combined with the Accessport, Rear Motor Mount, and Redline Carbon Fiber Intake, this package is the perfect all in one option to completely transform your driving experience.  |
---