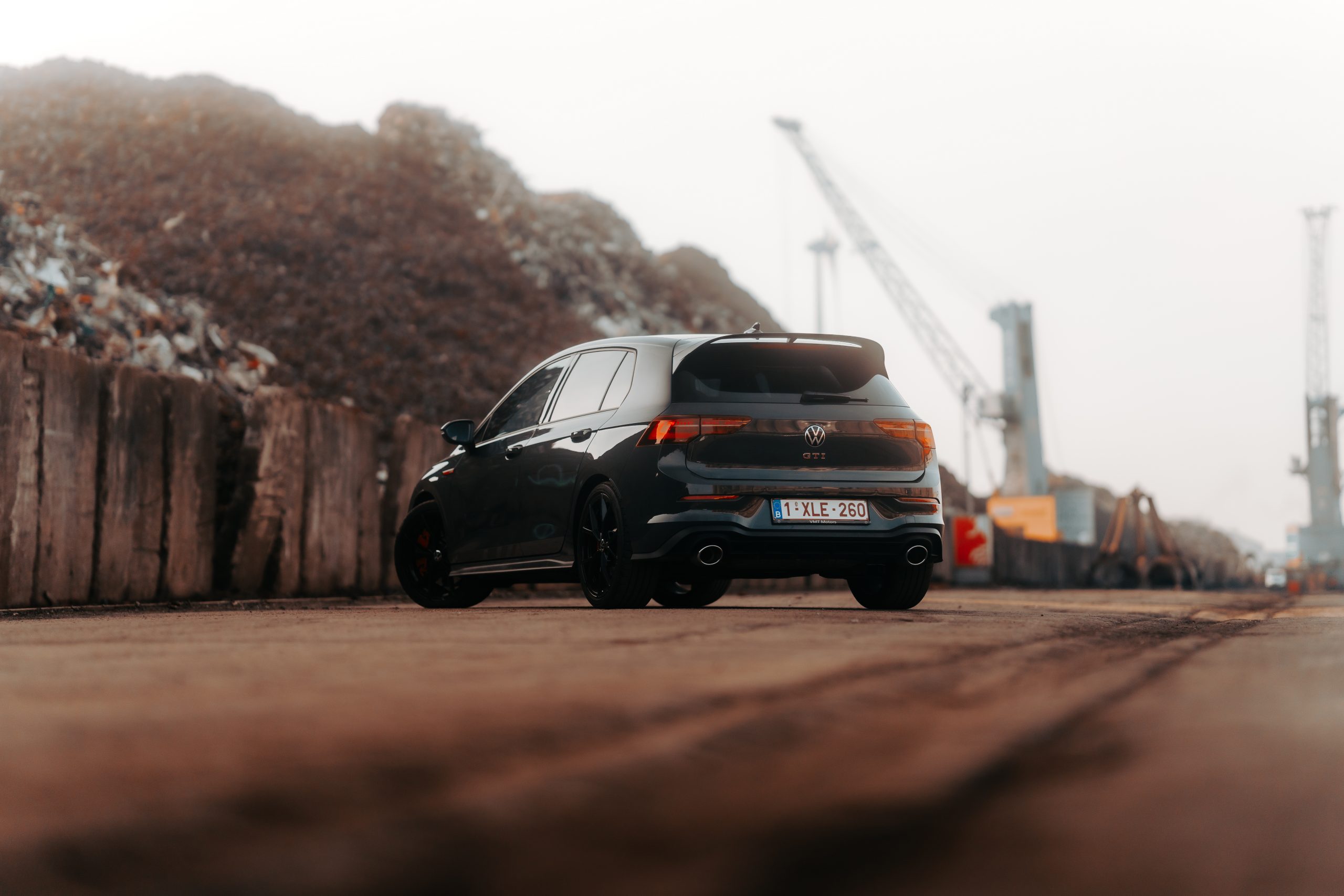 History of the Volkswagen Mk8 GTI
The Mk8 GTI, the latest iteration of Volkswagen's iconic hot hatch, is a testament to our brand's rich history of innovation and performance that dates back to the original Golf GTI introduced in 1974. Throughout the decades, the GTI has remained a symbol of driving enthusiasts' dreams, continuously evolving while staying true to its roots. The Mk8 GTI represents the pinnacle of this journey, blending a legacy of sportiness with modern design and cutting-edge technology.
In terms of design, the Mk8 GTI embodies the perfect harmony of classic GTI styling and contemporary aesthetics. It features a sleek, aerodynamic profile with bold character lines and distinctive red accents – a tribute to the GTI's heritage. The interior of the Mk8 GTI showcases Volkswagen's commitment to quality and innovation, with premium materials, a state-of-the-art digital cockpit, and intuitive controls that create a driver-centric experience.
Under the hood, the Mk8 GTI continues to deliver exhilarating performance. Its turbocharged four-cylinder engine strikes a remarkable balance between power and efficiency, ensuring an engaging driving experience. The advanced chassis and sport-tuned suspension further enhance handling precision and dynamic driving capabilities. Moreover, the Mk8 GTI is equipped with a host of cutting-edge technologies, including an intuitive infotainment system, advanced driver-assistance features, and connectivity options, reaffirming Volkswagen's commitment to delivering a legendary driving experience that seamlessly blends heritage with the latest advancements in automotive technology.
Why Choose COBB for Your Mk8 GTI
The GTI had been a popular tuner car long before COBB began modification support with the MK6.  The fact there wasn't an easy, at-home tuning solution for the GTI was a motivating factor for COBB's involvement.  With the COBB Accessport, you're able to tune your GTI anywhere, and change maps as you continue down the upgrade path, all without any shop visits or additional fees. Boost power, acceleration, and overall performance while still maintaining reliability.
From the beginning with the MK6, to Mk7 & Mk7.5 to now supporting Mk8, COBB offers a complete tuning solution and hard part upgrades or modifications for your modern GTI.
COBB Tuning approaches design by taking the entire vehicle-platform into account as a complete system for GTI enthusiasts. Our ultra-high-quality products and services are professionally engineered, thoroughly tested and backed by industry-leading customer service to ensure that they meet our objectives and exceed customer expectations.
We are a one-stop firm with an enviable set of qualified skills and the exceptional ability to design, engineer, manufacture, test and service our own products under one roof. Whether it's our state-of-the-art Accessport ECU programmer, our exceptional bolt-on performance products and VW parts, COBB Tuning has the experience, skill, and attitude to meet your Volkswagen's specific needs.
Our engineers, fueled by their passion as GTI enthusiasts, meticulously test GTI Hard Parts to uncover the optimal order and combination, resulting in remarkable incremental power gains. Additionally, they develop and validate maps to finely tune the ECU, ensuring seamless integration and optimized performance for every upgraded component. With these findings, COBB proudly curates the "Upgrade Path of Staged Packages", providing GTI enthusiasts with a comprehensive selection of aftermarket parts necessary to elevate their GTI experience. Learn more about The COBB Way and unleash the full potential of your GTI today.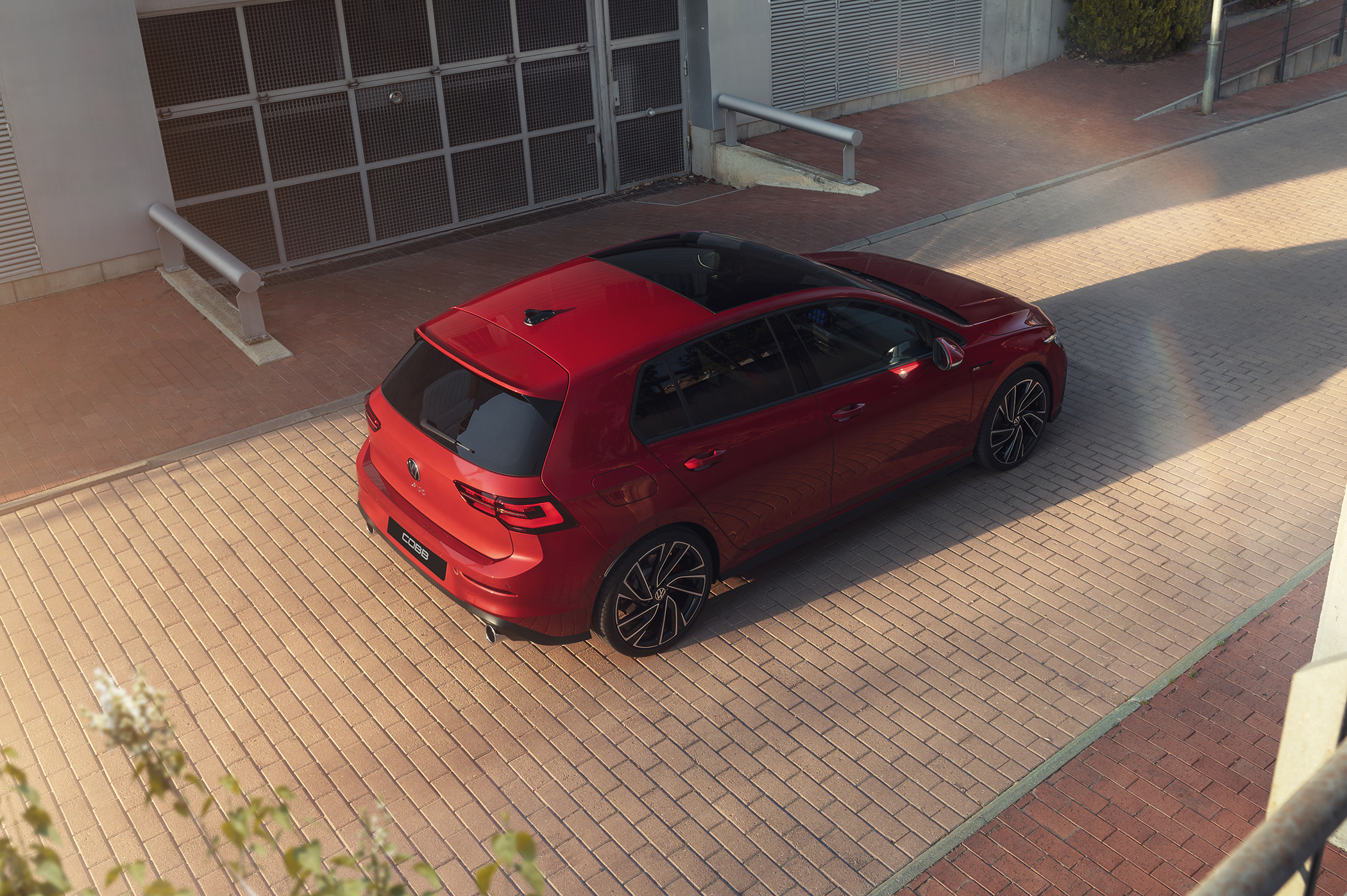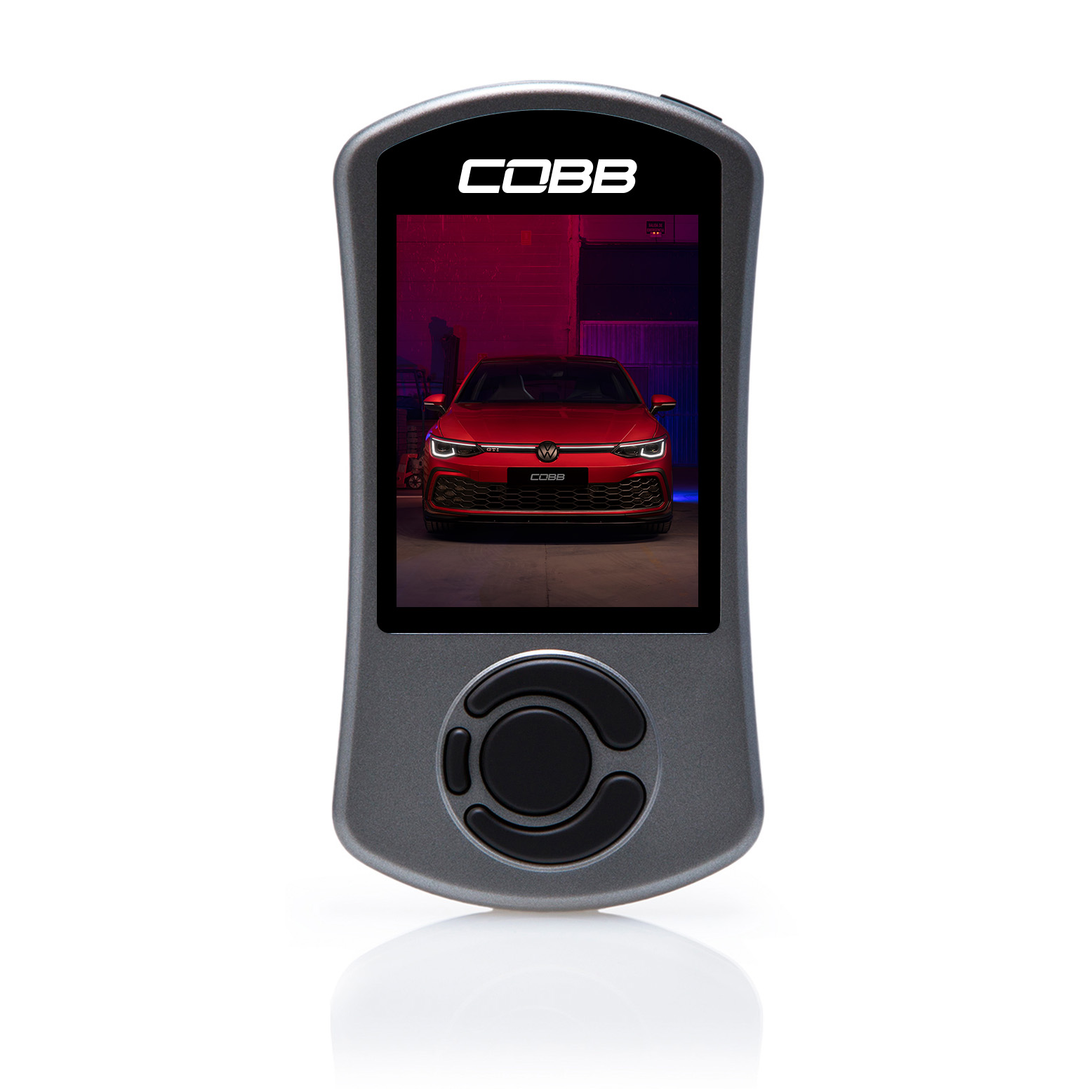 Accessport
Looking for Volkswagen Mk8 GTI aftermarket performance parts?  It all starts with the Accessport! The Accessport is the world's best selling, most flexible ECU upgrade solution for your GTI.  Simply plug this device into your car's OBD port and you have the capability to reflash the ECU to enjoy power gains, custom features, and other improvements immediately!  All of the off the shelf maps are included at no additional cost and free updates are simplified with Accessport Manager. It's the last engine management solution you'll ever need!
Volkswagen MK8 GTI Filters and Intakes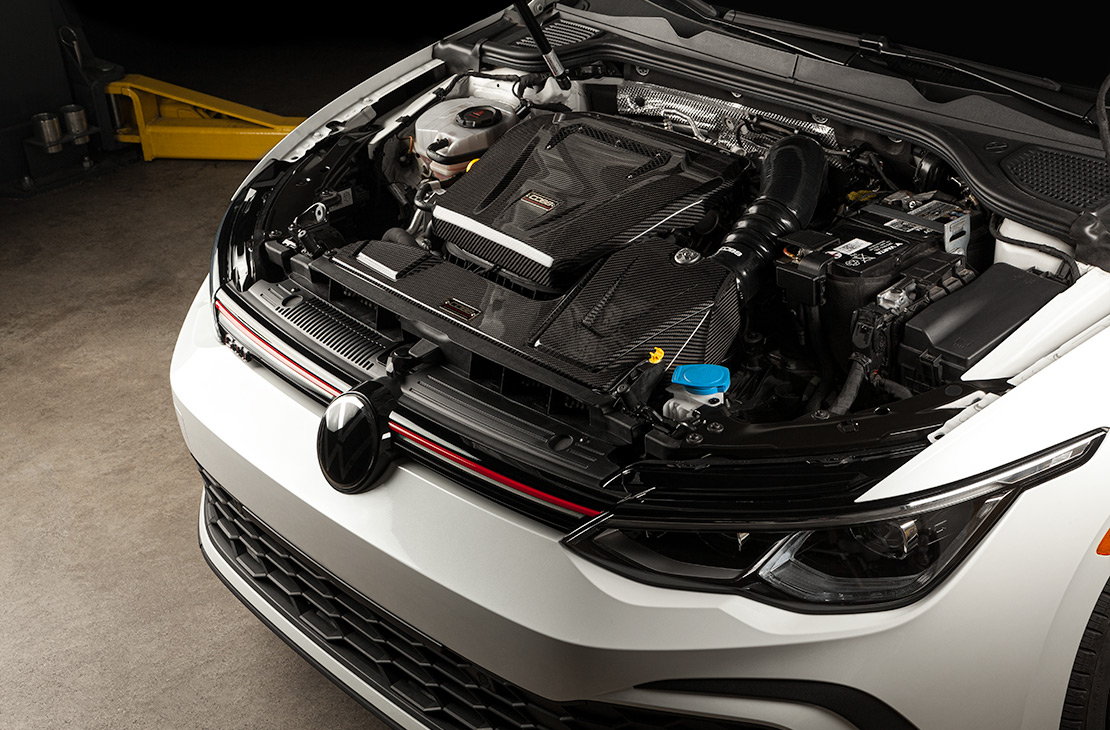 Filters and Intakes
Replacing the factory intake and airbox with the COBB Carbon Fiber Redline Intake System will greatly reduce pre-turbo restrictions. When a restriction is removed, it allows the engine to be more efficient while also enabling it to make more overall power! The higher flowing intake also makes turbo and bypass valve noises more audible.
Volkswagen Mk8 GTI Exhaust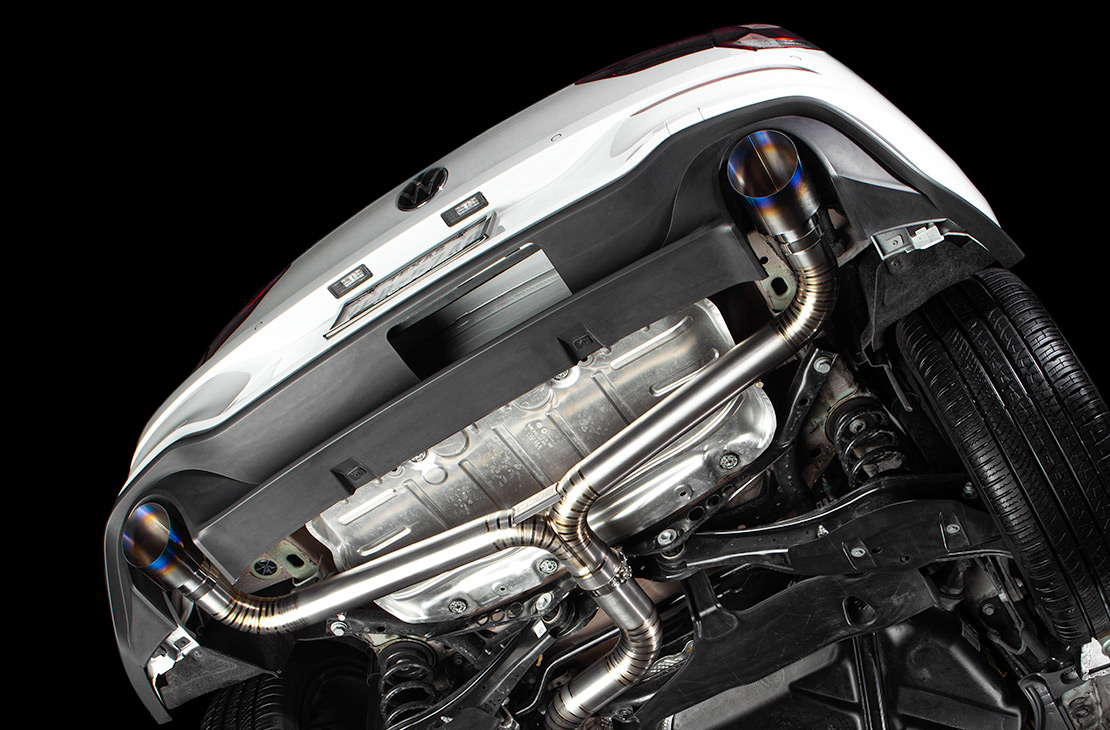 Exhaust
COBB Tuning has the ultimate exhaust upgrades for your Volkswagen Mk8 GTI in both stainless steel and titanium offerings! Upgrade both the look and the sound of your GTI to make sure you're turning heads and getting that true enthusiast growl! We even offer additional tips to give you all the customization you could ever want!