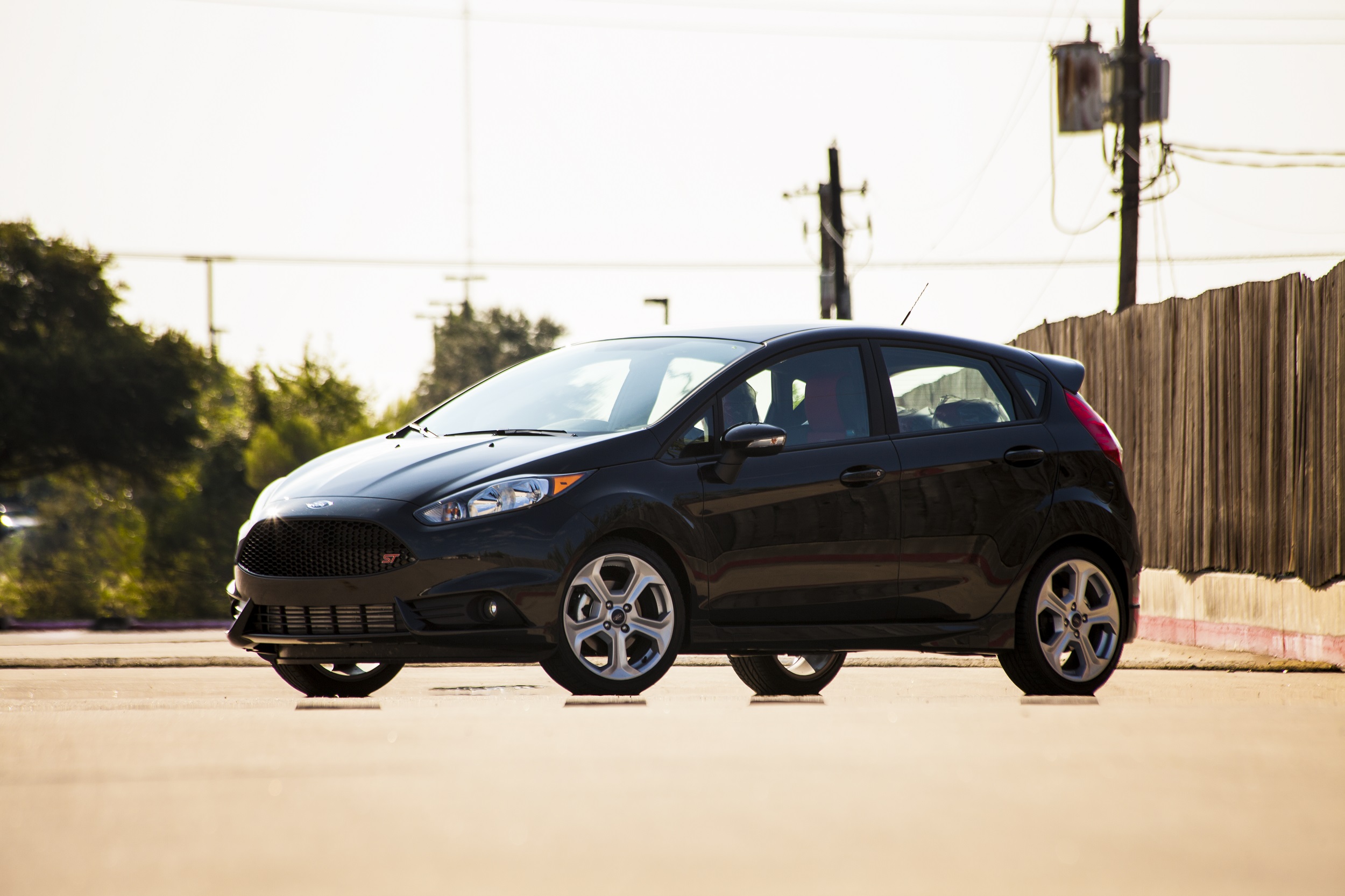 History of the Fiesta ST
The Ford Fiesta has been offered in several world markets outside of the US for over 40 years!  Unfortunately, it wouldn't be until the 6th generation that there was finally a variant that would ever get invited to party.  That variant is the Fiesta ST.
Taking the supermini commuter Fiesta and adding more power should've been a recipe in Ford's cookbook for years.  Take the light, nimble chassis, slap in a larger displacement turbocharged engine, add a 6-speed transmission, and you've got all the ingredients you need for an enthusiast favorite.  In 2013 it even won Top Gear's "Car of the Year"!
With so much going for the Fiesta ST, it's no surprise it also has an extensive supply of aftermarket parts.
Why Choose COBB for Your Fiesta ST
COBB has been tuning the Fiesta ST since its debut in 2013.  The 1.6l EcoBoost 4 cylinder engine is ripe for tuning.  COBB had already had a jumpstart on supporting the vehicle as the direct injected turbocharged platform borrowed the foundation from the Mazdaspeed 3 for which support was already well established.  
COBB Tuning approaches design by taking the entire vehicle-platform into account as a complete exhaust system. Our ultra-high-quality performance products and services are professionally engineered, thoroughly tested and backed by industry leading customer service to ensure that they meet our objectives and exceed customer expectations.
We are a one-stop firm with an enviable set of qualified skills and the exceptional ability to design, engineer, manufacture, test and service our own products under one roof. Whether it's our state-of-the-art Accessport ECU programmer, our exceptional bolt-on Fiesta ST performance parts, COBB Tuning has the experience, skill and attitude to meet your Ford's specific needs.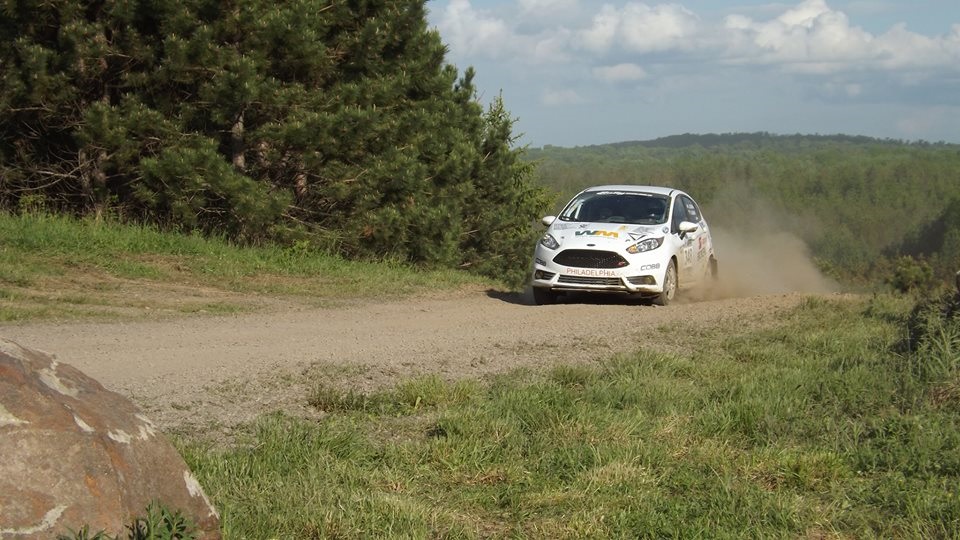 Ford Fiesta ST Stage Packages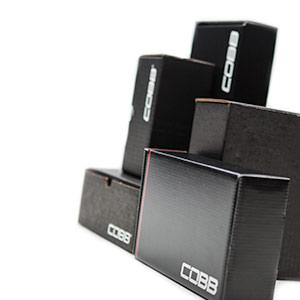 Fiesta ST Stage Packages
Our engineers rigorously test Hard Parts to find the right order and combination for the best incremental power gains. Maps are created and tested to tune the ECU so that it supports and takes advantage of each part. With these results, COBB is able to create the Upgrade Path of Staged Packages that have all the necessary parts for Fiesta ST.  You can start with Stage 1 or immediately get everything and go straight to Stage 3!  Learn more about The COBB Way.
Ford Fiesta ST Accessport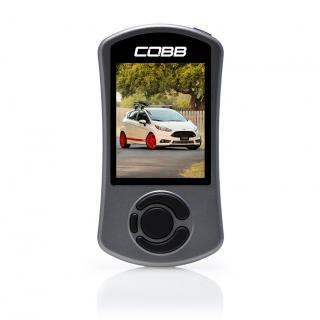 Fiesta ST Accessport
Looking for Ford Fiesta ST aftermarket performance parts?  It all starts with the Accessport! The Accessport is the world's best selling, most flexible ECU upgrade solution for your Fiesta ST.  Simply plug this device into your car's OBD port and you have the capability to reflash the ECU to enjoy power gains, custom features, and other improvements immediately!  All of the off the shelf maps are included at no additional cost and free updates are simplified with Accessport Manager. It's the last engine management solution you'll ever need for Fiesta ST aftermarket parts!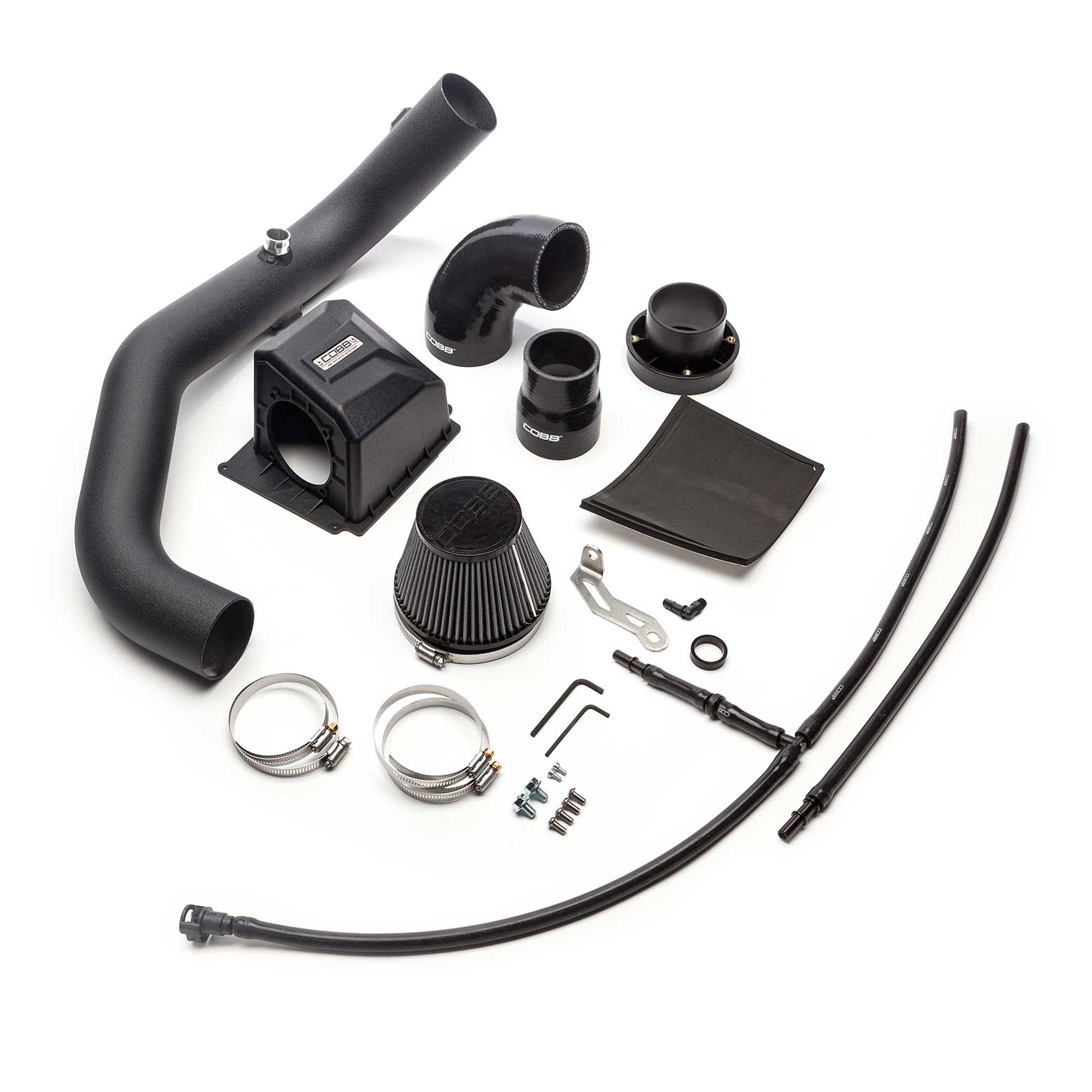 Fiesta ST Intake
The COBB Intake for the Fiesta ST takes a great airbox design and makes it even better! We improved upon the factory airbox ram air ducting by including an oiled cone filter with velocity stack to increase airflow and to hear that great turbo sound. The constrained piping to the turbo is replaced with 3″ powder coated aluminum tube to maximize air flow while custom silicone couplers ensure a perfect OEM-like fitment. Cap it off with a COBB airbox lid that increases volume and seals perfectly with the factory lower intake box.
Ford Fiesta ST Intercooler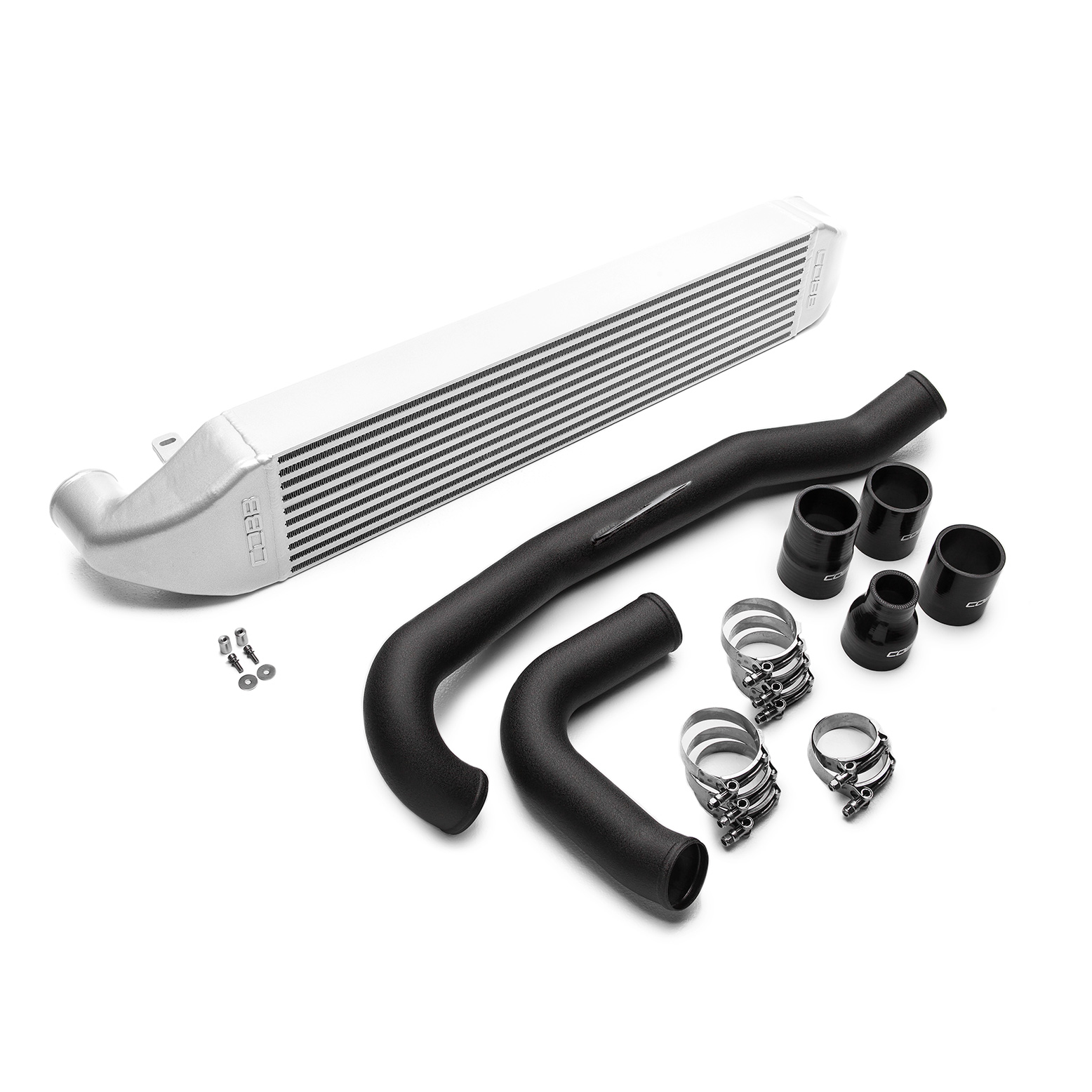 Fiesta ST Intercooler
The COBB Front Mount Intercooler (FMIC) Kit for your Fiesta ST is the easiest way to drastically improve power when coupled with tuning from the Accessport. Even when stock, the factory FMIC can be overwhelmed with heatsoak. By using a 55% larger core with streamlined piping that is a direct bolt-on solution, your Fiesta ST will come alive with charge air that's up to 100 DEGREES COOLER.  This is the single best hard part modification for your Fiesta ST.

Fiesta ST Exhaust
The COBB 2.5″ Stainless Steel Dual Tip Cat-Back for the Ford Fiesta ST is a direct replacement cat-back exhaust that boasts full 304 stainless steel construction, a single custom muffler, and dual 3.5″ single wall, slash cut tips. Our COBB engineered cat-back system is designed to increase flow over the stock exhaust which offers the potential for increased power. This upgraded Fiesta ST exhaust offers a drone-free, deep exhaust note that will have you pushing the pedal harder to hear it roar!