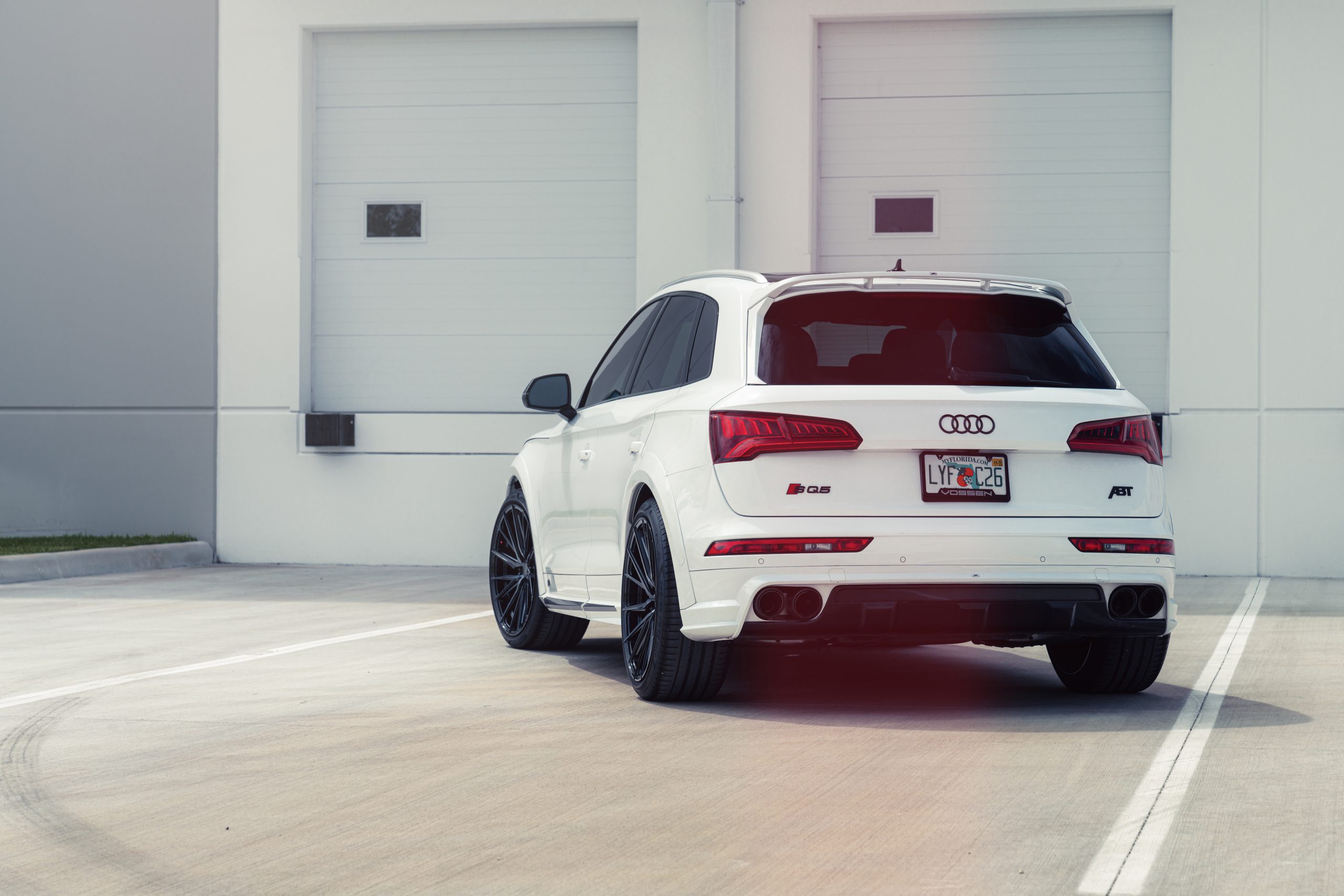 History of the Audi SQ5
The Audi SQ5, a performance-oriented version of the Q5 SUV, has been a significant model in Audi's lineup, showcasing the brand's expertise in combining luxury, utility, and sporty performance.
The Audi SQ5 made its debut in 2013, marking Audi's first venture into the performance SUV segment. It was initially introduced with a 3.0-liter TDI V6 diesel engine for the European market, but the U.S. market received a gasoline variant. This U.S. version was equipped with a 3.0-liter TFSI V6 supercharged engine, producing 354 horsepower and 347 lb-ft of torque. It was a bold move for Audi, blending the practicality of an SUV with the performance characteristics of a sports car. The first-generation SQ5 was not just about power; it also featured a sport-tuned suspension, stronger brakes, and distinctive design elements like quad exhaust tips and a more aggressive front fascia. These enhancements were critical in differentiating the SQ5 from its standard Q5 counterpart, both in terms of performance and aesthetics.
Inside, the SQ5 received sport seats, carbon-fiber trim, and a range of high-tech features, including Audi's MMI infotainment system. This was in line with Audi's strategy of integrating advanced technology into their performance models, ensuring that the SQ5 was as luxurious as it was powerful. Over the next few years, Audi continued to refine the SQ5, introducing subtle updates to its design and technology offerings. This included slight revisions to the exterior styling and updates to the infotainment and navigation systems, keeping the model fresh and competitive in a rapidly evolving market.
The second-generation SQ5 was launched in 2018, representing a significant evolution over its predecessor. It transitioned to a 3.0-liter TFSI V6 turbocharged engine, producing 354 horsepower and 369 lb-ft of torque. This change not only offered improved performance but also enhanced efficiency. The new SQ5 featured an updated chassis for improved handling and comfort, as well as the latest iteration of Audi's quattro all-wheel-drive system. Technologically, it was equipped with Audi's virtual cockpit, a fully digital instrument cluster, and an updated MMI system with a larger touchscreen. The exterior design of the 2018-2022 SQ5 became more refined, with sharper lines and a more modern look, reflecting Audi's evolving design language. The interior also saw upgrades, with improved materials, a more ergonomic layout, and advanced driver-assistance systems enhancing both comfort and safety.
Throughout its existence, the Audi SQ5 has remained a key player in the luxury performance SUV market. Each generation has brought significant improvements in performance, technology, and design, demonstrating Audi's commitment to innovation and excellence in this segment. The SQ5 continues to be a testament to Audi's ability to combine the practicality of an SUV with the heart of a performance car, making it a favorite among enthusiasts who seek both utility and exhilarating driving experience. The Audi SQ5's journey from its inception in 2013 to the present 2018-2022 generation has been marked by constant evolution and improvement. It has continuously set higher standards in the performance SUV segment, balancing power, luxury, and cutting-edge technology to deliver an exceptional driving experience.
Why Choose COBB for Your Audi SQ5
Compounding on our stellar results and knowledge gained for many years of tuning the Volkswagen and Porsche platforms that live under the VAG family, we have adopted the Audi lineup and fell in love all over again. With the SQ5 model, Audi answered the question "can I have a practical SUV that can also get the blood pumping?" and the resulting increases in horsepower and torque when proper tuning is applied is something to drool over in a luxury sedan.
Support now includes tuning with the Accessport, custom ECU features, and authorized protuners have tuning definitions and the AccesstunerPro software to calibrate the Audi SQ5 even further.
COBB Tuning approaches mod design by taking the entire Audi vehicle-platform into account. Our ultra-high-quality performance products and services are professionally engineered, thoroughly tested and backed by industry leading customer service to ensure that they meet our objectives and exceed customer expectations.
We are a one-stop firm with an enviable set of qualified skills and the exceptional ability to design, engineer, manufacture, test and service our own products under one roof. Whether it's our state-of-the-art Accessport ECU programmer, our exceptional bolt-on Focus ST performance parts, COBB Tuning has the experience, skill and attitude to meet your Audi's specific needs.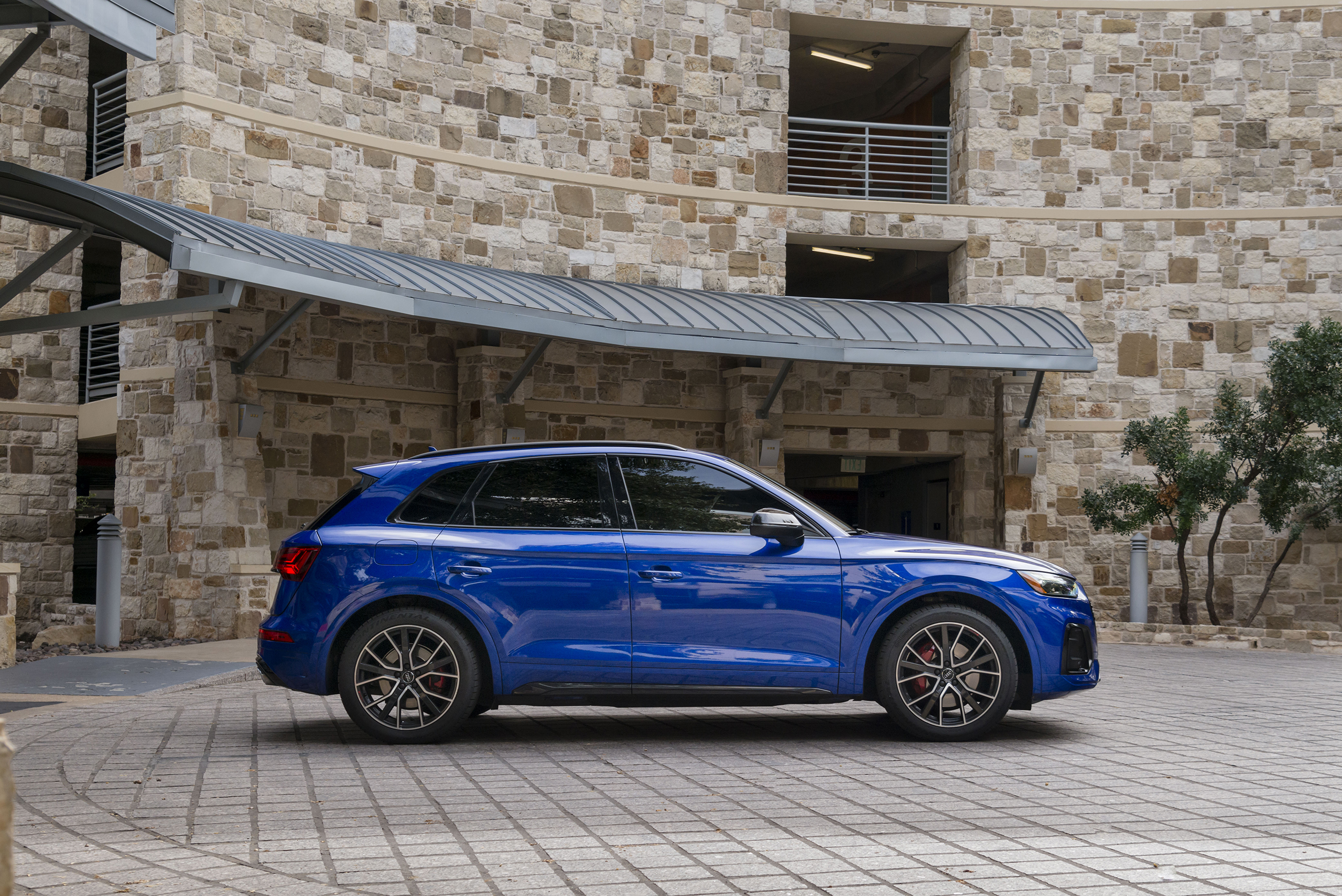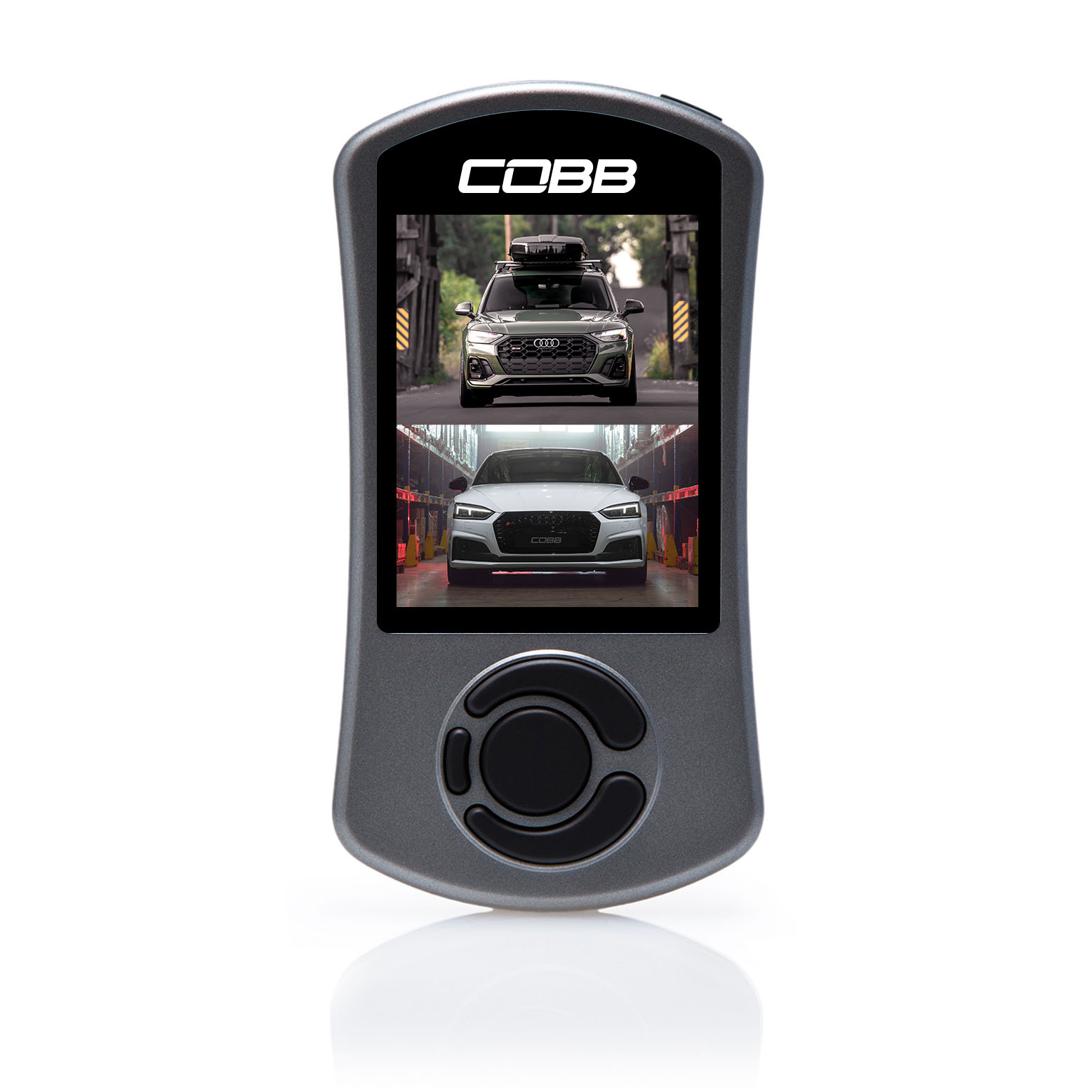 SQ5 Accessport
Looking for Audi SQ5 aftermarket performance parts?  It all starts with the Accessport! The Accessport is the world's best selling, most flexible ECU upgrade solution for your Audi.  Simply plug this device into your car's OBD port and you have the capability to reflash the ECU to enjoy power gains, custom features, and other improvements immediately!  All of the off the shelf maps are included at no additional cost and free updates are simplified with Accessport Manager. It's the last engine management solution you'll ever need for Audi SQ5 aftermarket parts!