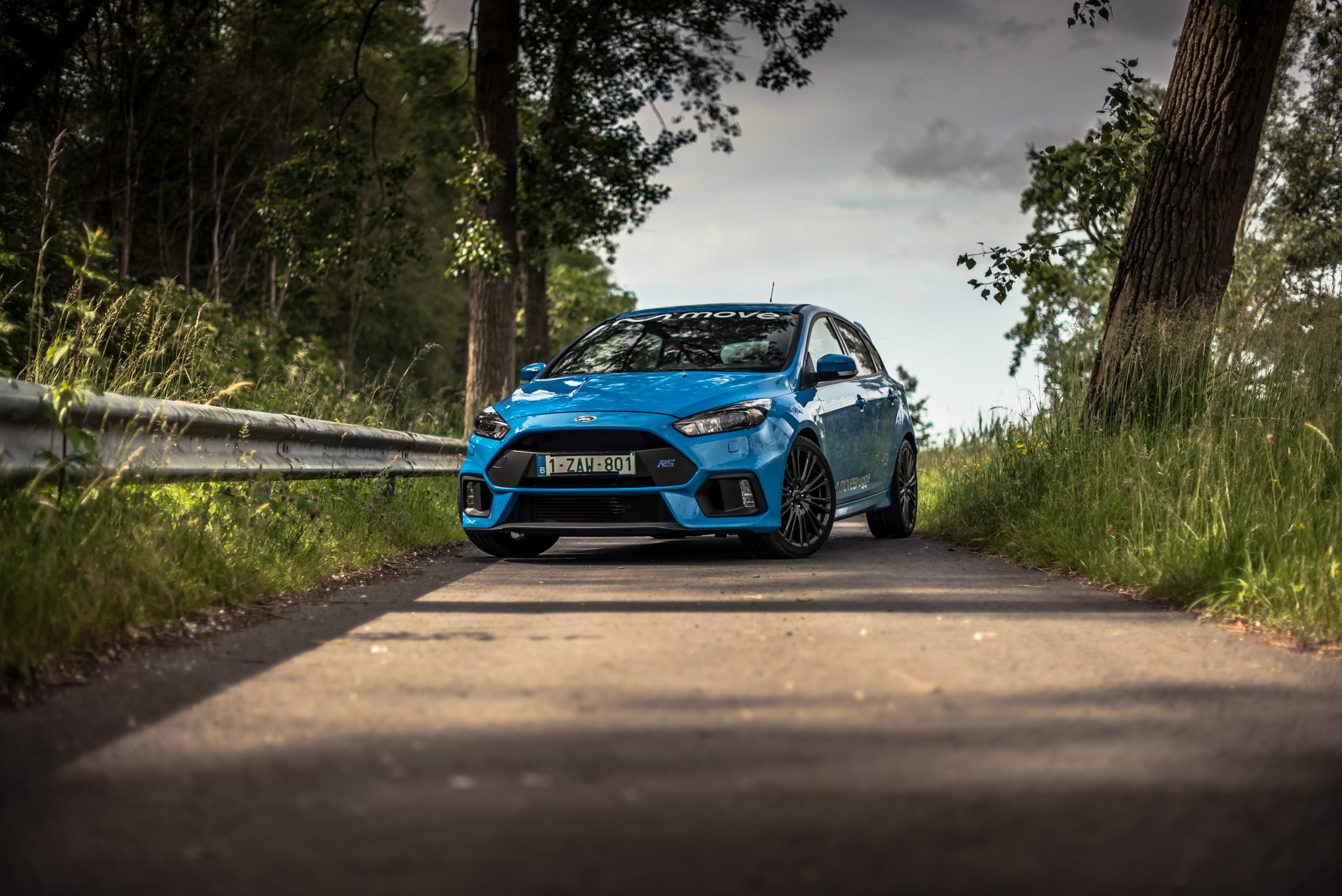 History of the Mk3 Focus RS
The Mk3 Ford Focus RS, introduced in 2016, is a high-performance legend that elevated the hot hatch game to new heights. With a rich heritage dating back to the original Focus RS in 2002, the Mk3 model continued the legacy with a powerful 2.3-liter EcoBoost engine, producing a staggering 350 horsepower and 350 lb-ft of torque. This immense power was delivered to all four wheels through an advanced All-Wheel-Drive system, propelling the car from 0 to 60 mph in just 4.6 seconds. The Mk3 Focus RS set a new standard for hot hatch performance, earning its reputation as a true driver's car.
In addition to its remarkable performance, the Mk3 Focus RS boasted a range of advanced features and technologies. It introduced an innovative "Drift Mode" that allowed skilled drivers to engage in controlled drifts, showcasing the car's dynamic capabilities. The interior was both sporty and practical, with Recaro bucket seats, a user-friendly infotainment system, and plenty of cargo space. These features, combined with its bold and aggressive exterior design, made the Mk3 Focus RS a true standout in the hot hatch segment. It remains an enthusiast's dream, offering a perfect blend of power, precision, and practicality, and cementing its place in Ford's storied performance history.
Why Choose COBB for Your Ford Focus RS
When the news broke Ford's Focus would be released in a turbocharged variant, COBB had open arms for support.  The Focus ST has lots of carryover from the already supported Mazdaspeed3.  Not only did this make support a no-brainer but provided a jumpstart to R&D efforts for any owner looking to upgrade.
Support now includes tuning with the Accessport, custom ECU features, and a full line-up of hard parts to propel the ST even further.
COBB Tuning approaches mod design by taking the entire Ford vehicle-platform into account as a complete exhaust system. Our ultra-high-quality performance products and services are professionally engineered, thoroughly tested and backed by industry leading customer service to ensure that they meet our objectives and exceed customer expectations.
We are a one-stop firm with an enviable set of qualified skills and the exceptional ability to design, engineer, manufacture, test and service our own products under one roof. Whether it's our state-of-the-art Accessport ECU programmer, our exceptional bolt-on Focus ST performance parts, COBB Tuning has the experience, skill and attitude to meet your Ford's specific needs.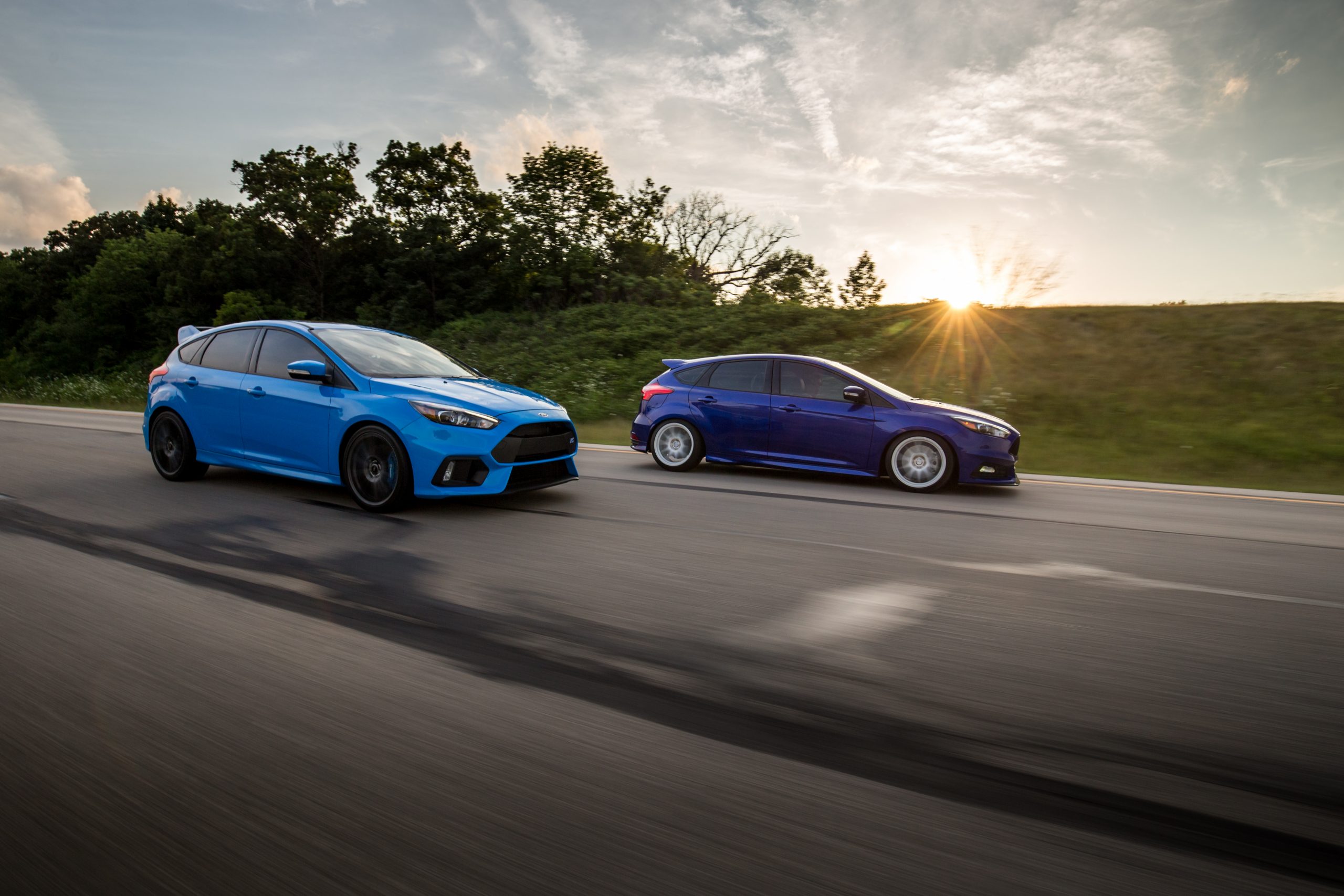 Ford Focus RS Stage Packages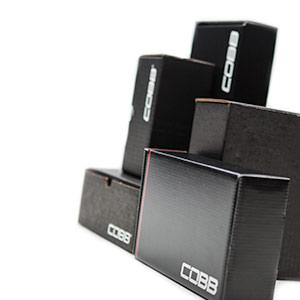 Focus RS Stage Packages
Our engineers rigorously test Hard Parts to find the right order and combination for the best incremental power gains. Maps are created and tested to tune the ECU so that it supports and takes advantage of each part. With these results, COBB is able to create the Upgrade Path of Staged Packages that have all the Focus RS parts for ultimate performance.  You can start with Stage 1 or immediately get everything and go straight to Stage 2!  Learn more about The COBB Way.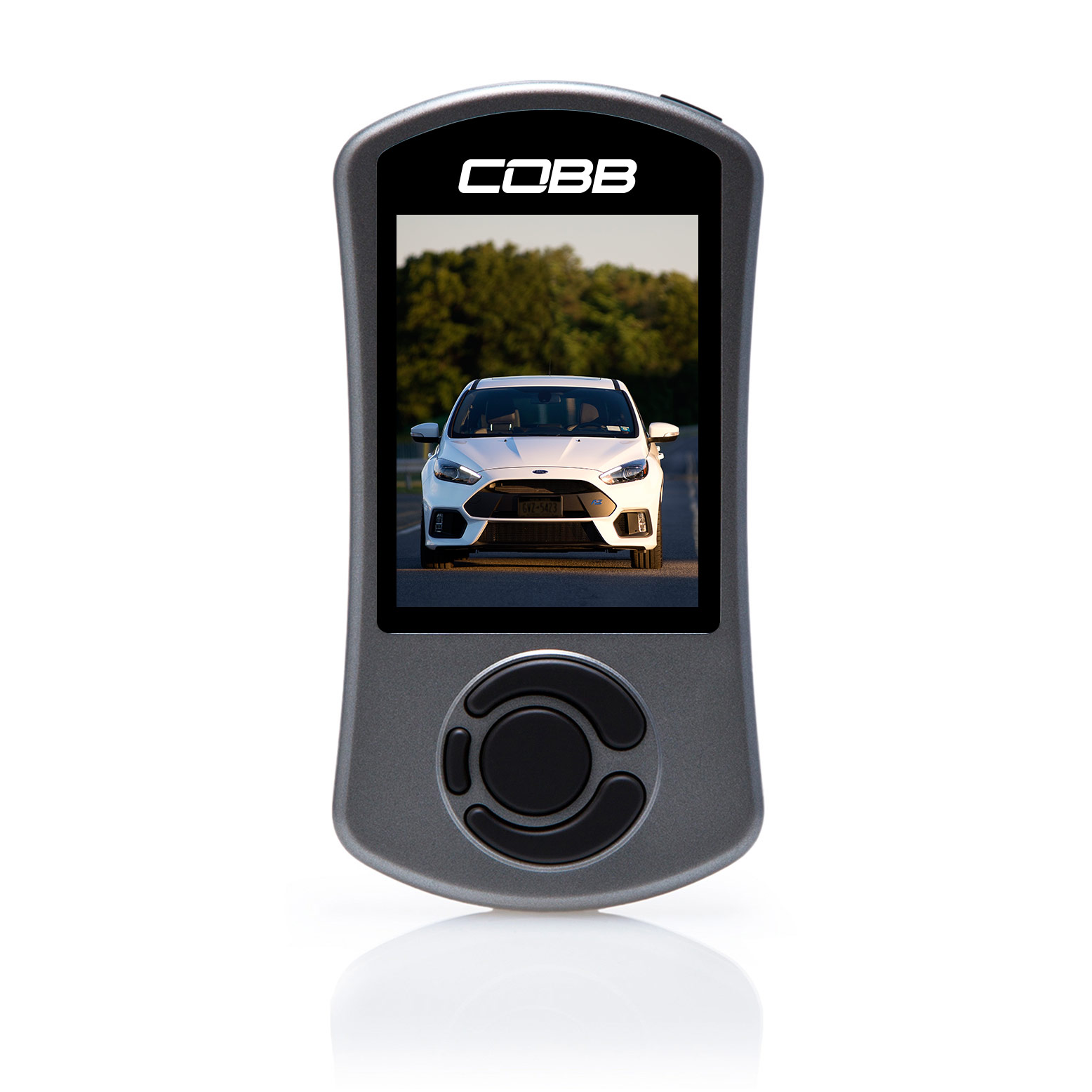 Focus RS Accessport
Looking for Ford Focus RS aftermarket performance parts?  It all starts with the Accessport! The Accessport is the world's best selling, most flexible ECU upgrade solution for your Focus RS.  Simply plug this device into your car's OBD port and you have the capability to reflash the ECU to enjoy power gains, custom features, and other improvements immediately!  All of the off the shelf maps are included at no additional cost and free updates are simplified with Accessport Manager. It's the last engine management solution you'll ever need for Focus RS aftermarket parts!
Focus RS Filters and Intakes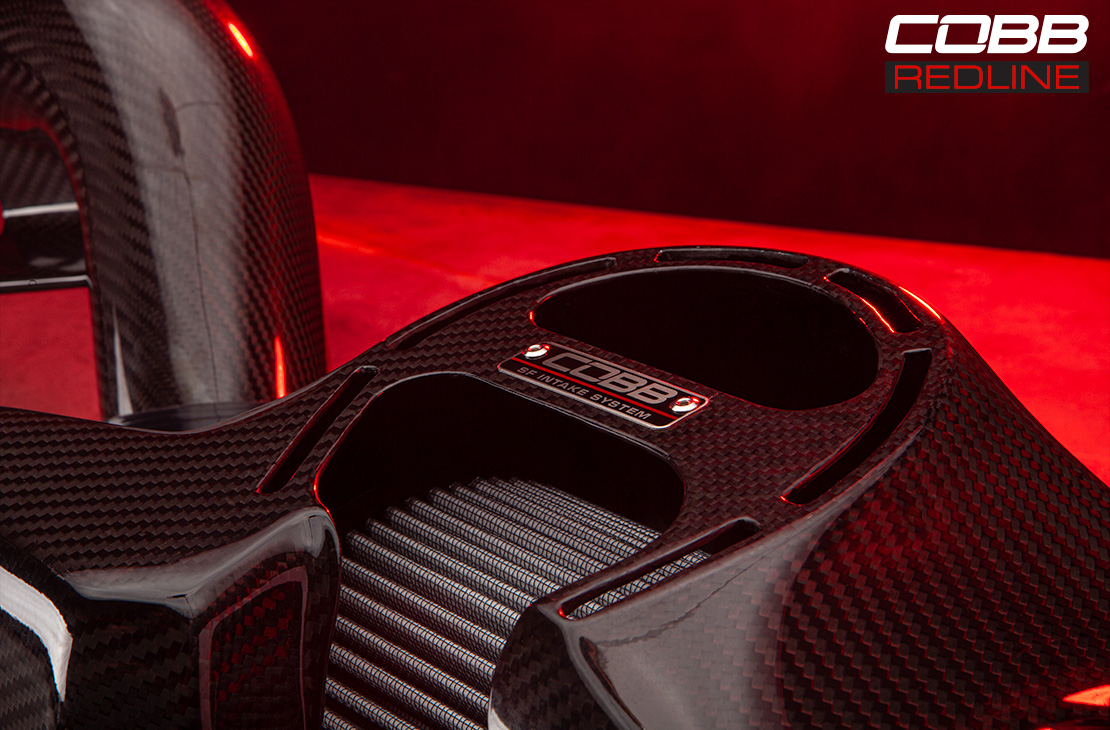 Filters and Intakes
Replacing the factory intake and airbox with the COBB SF Intake System will greatly reduce pre-turbo restrictions. When a restriction is removed, it allows the engine to be more efficient while also enabling it to make more overall power! The higher flowing intake also makes turbo and bypass valve noises more audible.
Ford Focus RS Intercooler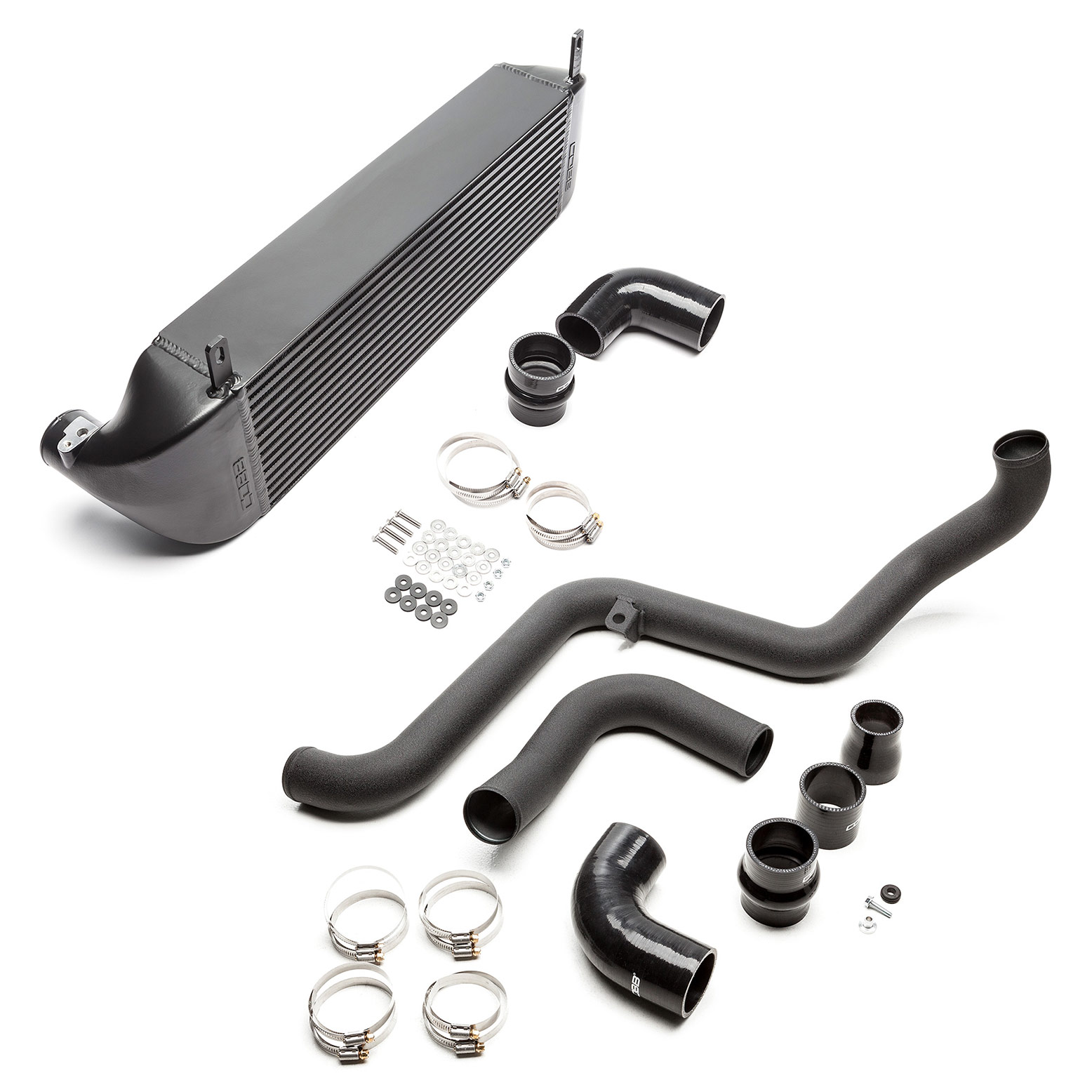 Intercooler
The COBB Front Mount Intercooler for the Focus RS is the easiest way to drastically improve power when coupled with tuning from the Accessport. Even when stock, the factory FMIC can be overwhelmed with heat soak. By using a 57% larger core with streamlined piping, your Focus RS will come alive with charge air that's up to 100 DEGREES COOLER.  This is the single best hard part modification for your Focus RS.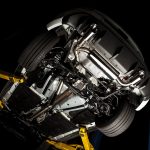 Focus RS Exhaust
Our 3″ Stainless Steel Dual Tip Cat-Back for the Ford Focus RS is a direct replacement cat-back exhaust that boasts full 304 stainless steel construction, custom inline straight through resonator plus muffler, and dual polished 4.5″ double-wall slash cut tips. Our exhaust also features the same OEM exhaust valve found in the stock cat-back, so there is no need to remove and transfer the original unit. The exhaust valve is a direct plug and play connection that is controlled via the in car drive modes that work perfectly with our OTS maps or a custom Pro-Tune.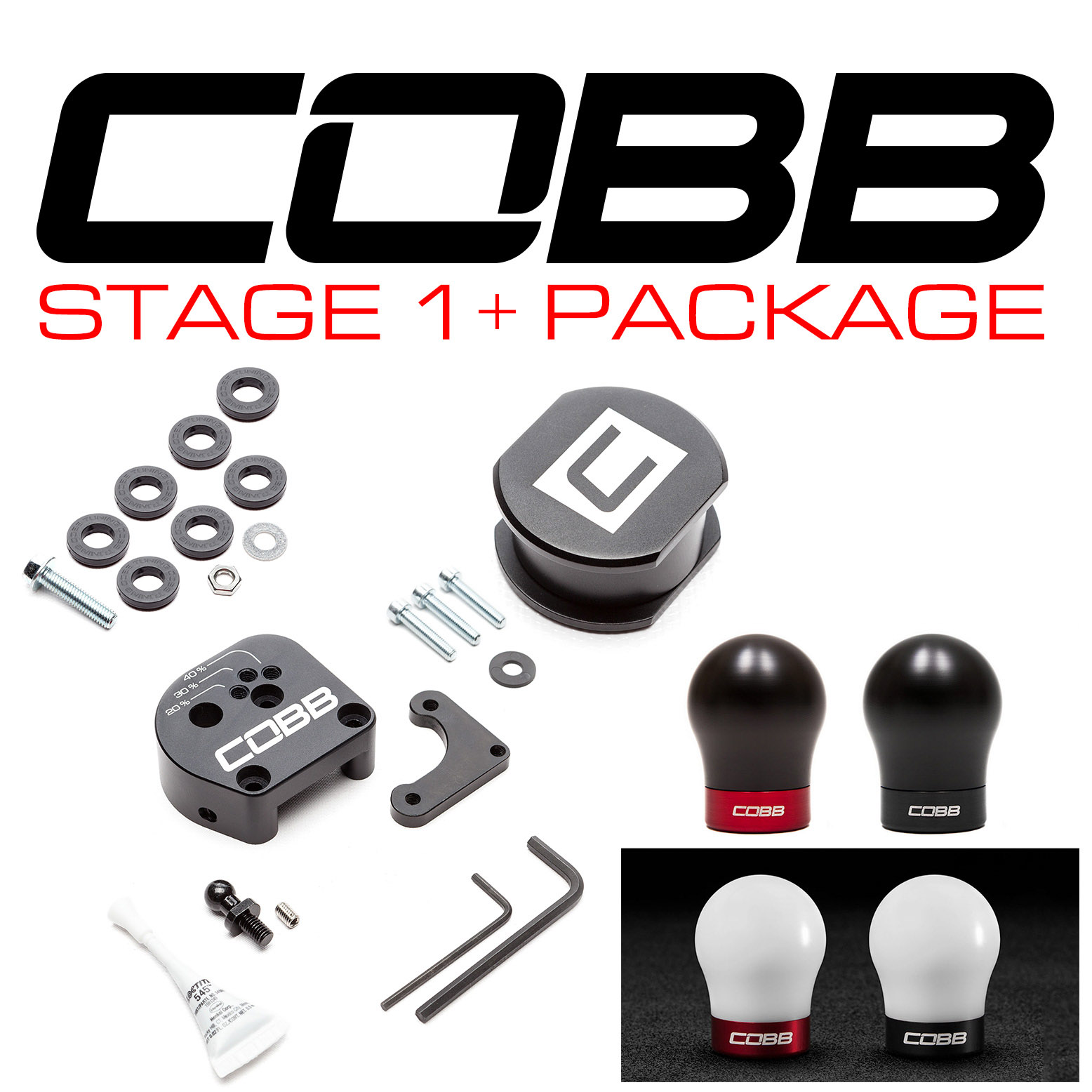 Drivetrain
Looking for a better feel when shifting your Ford Focus RS? Look no further than COBB drivetrain upgrades. These upgrades can significantly reduce shift throw and shift slop. We've got you covered with the COBB Tuning Shifter Bushings, Adjustable Shift Plate, the COBB Shift Knob and more.