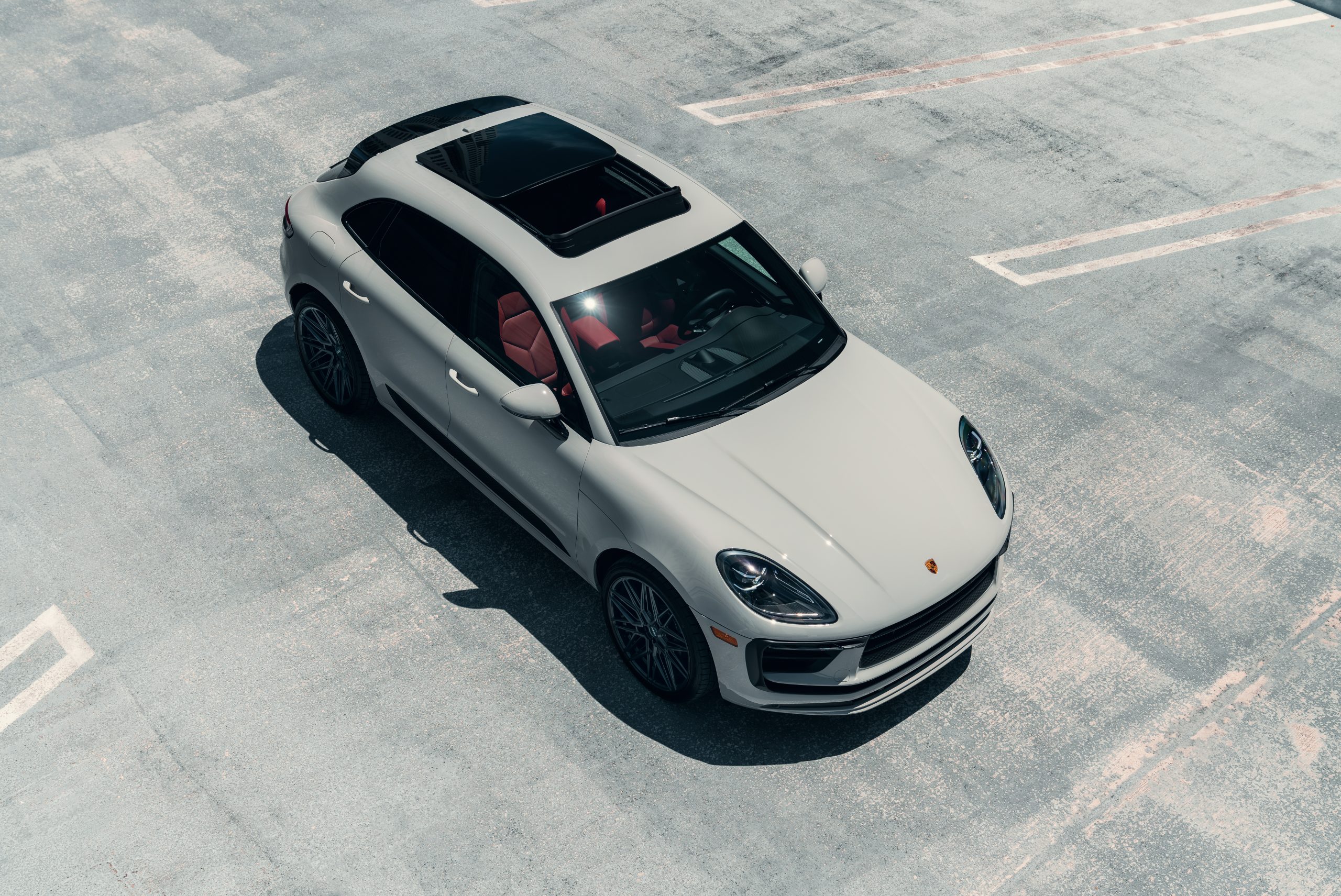 History of the Porsche Macan
In 2010, Porsche realized that all of the other automobile manufacturers were releasing a crossover SUV model except them. Eager to get into the game, Porsche utilized it's existing Audi Q5 from the VAG portfolio and improved upon it in order to show off a concept car. With raving feedback, it took to task to produce what it had dreamt up and a few years later, gifted the world with the Porsche Macan model.
Initially, buyers could choose from three trims the S, GTS, or Turbo variant all with V6 Twin turbo engines ranging from 335hp to 434hp. Later, a base entry-level trim was added sourcing the 2.0L from VW's Golf R. Each of the Porsche Macan models came standard with all-wheel drive and utilized a sporty 7-speed PDK dual clutch gearbox instead of the more sluggish 8-speed from the larger Cayenne model.
The facelifted Porsche Macan models came in 2019 with all-new enhanced interior and exterior styling, LED lighting standard, and a larger touch screen. In the power department, the large engines were dropped in favor of the 2.9L Twin Turbo that was able to churn out the same power levels with less displacement.
The Porsche Macan in all of its trims has been a sales success for nearly all consumers across the world by helping it scratch the itch of needing a smaller luxury SUV with enough power to have fun and being nimble to maneuver and take onto city streets.
Why Choose COBB for Your Porsche Macan Mods
COBB has been the leader when it comes to Porsche Macan aftermarket parts and Porsche Macan since the vehicle's inception.  From the humble beginnings of AccessFlash, which initially required ECU removal, to the current Accessport V3 with infinite capability, COBB continues to push the envelope on what's possible with the stock Porsche ECU.
COBB Tuning approaches design by taking the entire vehicle-platform into account as a complete system. Our ultra-high-quality Porsche performance parts, aftermarket parts and industry-leading services are professionally engineered, thoroughly tested and backed by industry-leading customer service to ensure that they meet our objectives and exceed customer expectations.
We are a one-stop firm with an enviable set of qualified skills and the exceptional ability to design, engineer, manufacture, test and service our own performance modification parts under one roof. Whether it's our state-of-the-art Accessport ECU programmer, our exceptional bolt-on performance products, COBB Tuning has the experience, skill and attitude to turn your ride into a completely modified Porsche Macan.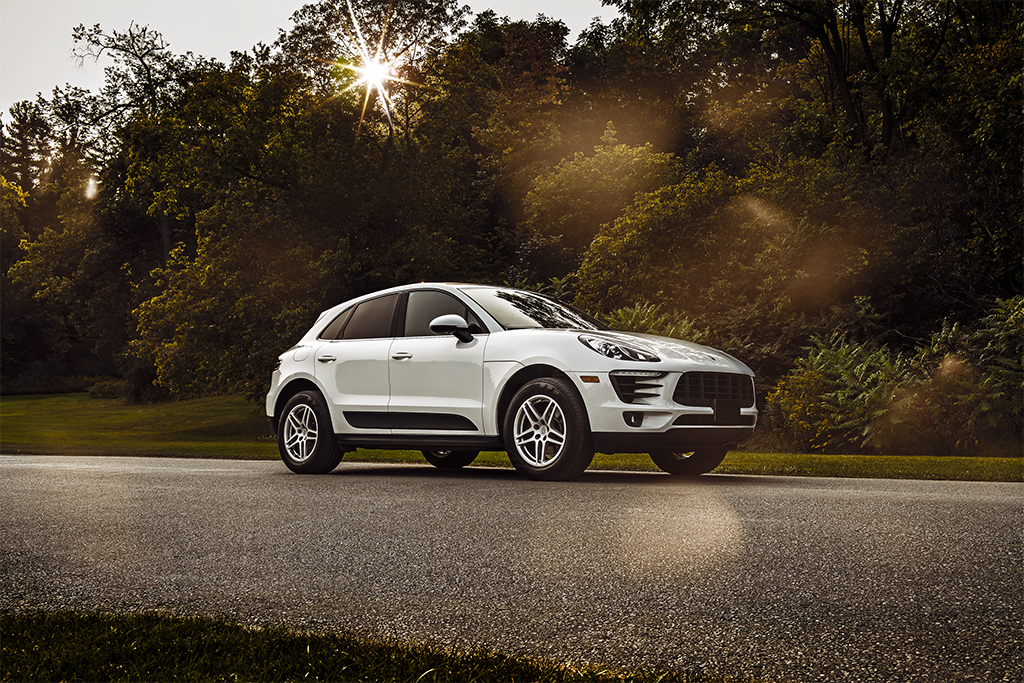 Porsche Macan Stage Packages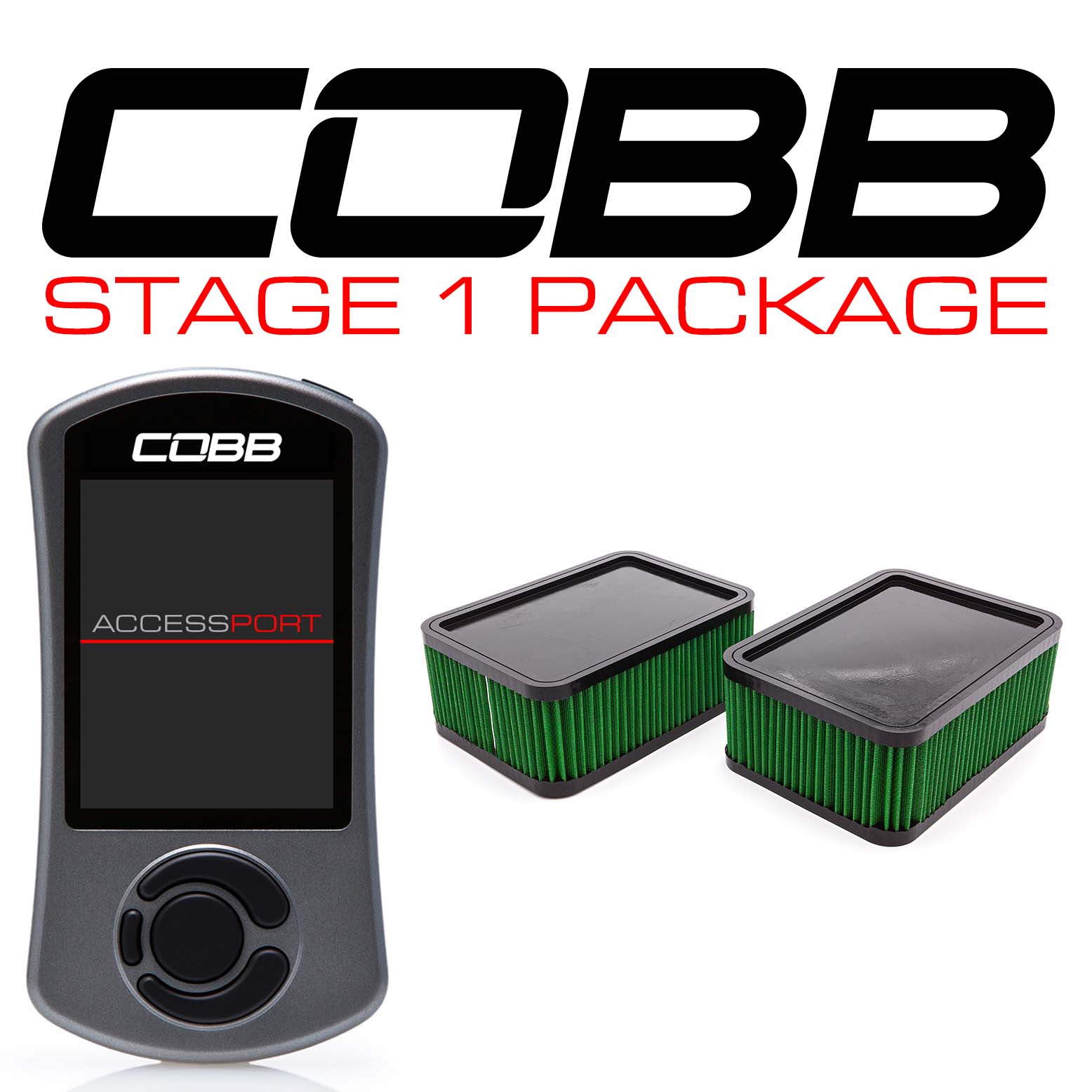 Stage Packages
The COBB Stage Packages take all the guesswork out of modifying your Porsche Macan!  Each Power Package comes together as a simple bolt-on and tuning solution that allows you to easily improve the performance of your Macan by giving you the best combination of Porsche Macan parts.  Our engineers rigorously test our Hard Parts to find the right order and combination for the best incremental power gains. Maps are created and tested to tune the ECU to take advantage of each part.  At the heart of every Package is the Accessport which comes will ALL of the off the shelf maps for each stage at no additional cost.  You can start with Stage 1 and continue to add performance parts incrementally, or, immediately get all the best mods everything and go straight to Stage 2! Learn more about Porsche Macan tuning – The COBB Way.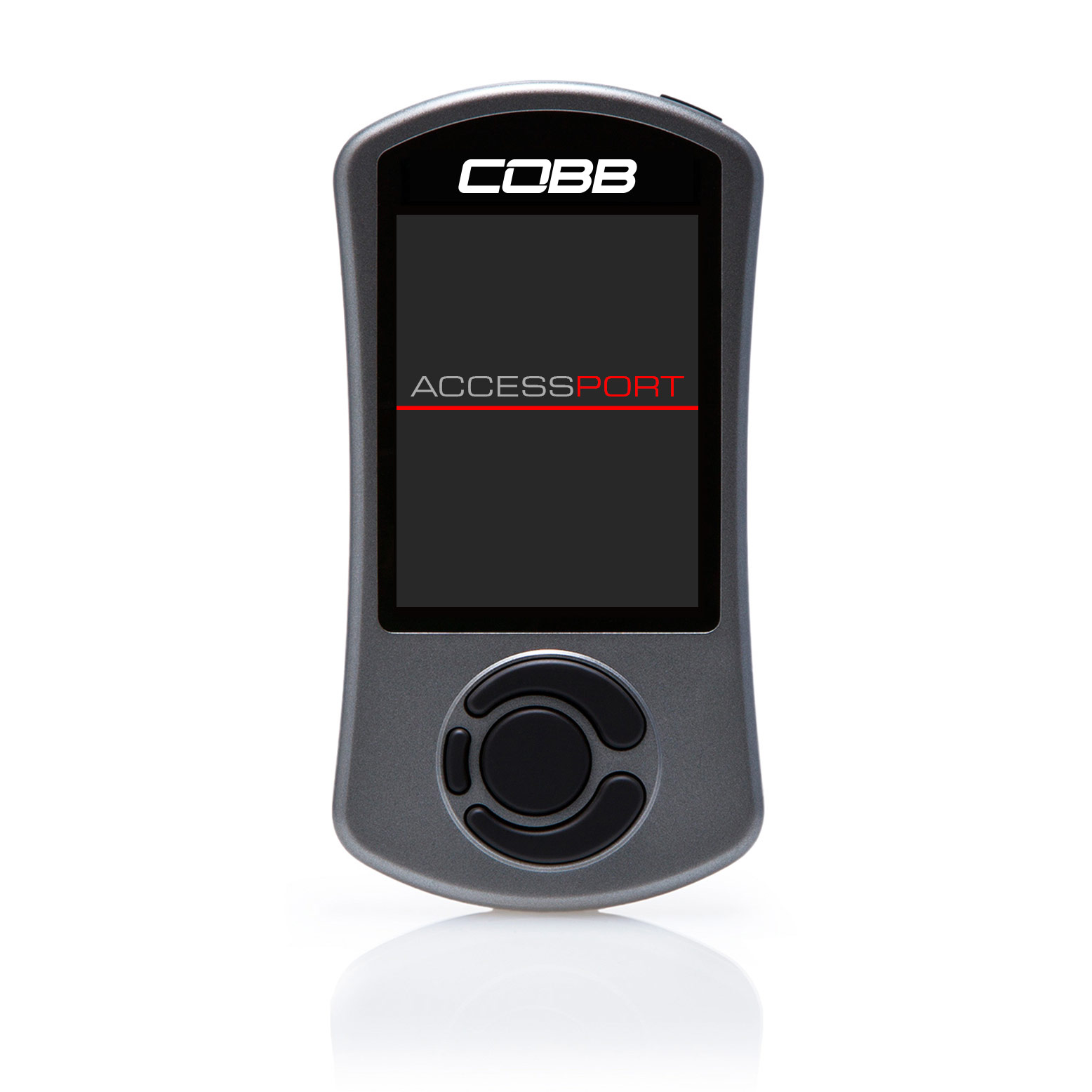 Accessport
Looking for Porsche Macan aftermarket performance upgrades?  It all starts with the Accessport! The Macan Accessport is the world's best selling, most flexible ECU upgrade solution for your Macan Simply plug this device into your car's OBD port and you have the capability to reflash the ECU to enjoy power gains, custom features, and other improvements immediately!  All of the off the shelf maps are included at no additional cost and free updates are simplified with Accessport Manager. It's the last engine management solution you'll ever need for your Porsche Macan!
Porsche Macan Intake Filter Upgrades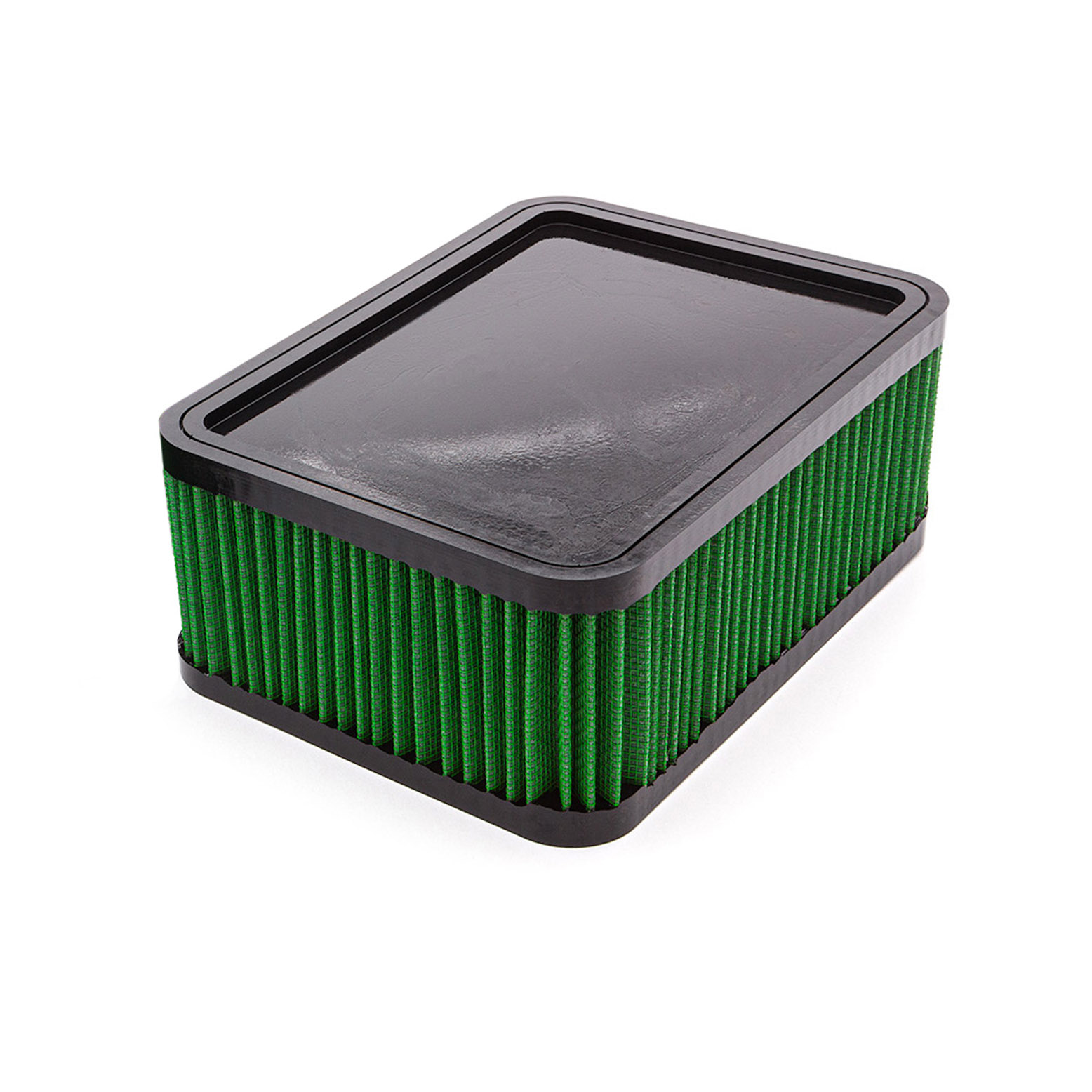 Intake Filter
Nothing is more important on a turbo vehicle than letting that engine breathe and that's no exception here with the upgraded intake filters we have for both the base Macan and the dual-intake Macan S/GTS/Turbo variants. COBB High Flow Filters are designed to permit very high flow rates, minimize restriction, maximize filtration and provide a long life filter. Using proprietary woven cotton and metal mesh with a precision molded rubber base, the COBB High Flow Filter ensures that only clean air passes into your engine for maximum efficiency. Why not treat your car to fresh air with a COBB High Flow Filter and let it reward you with increased power and fuel economy!