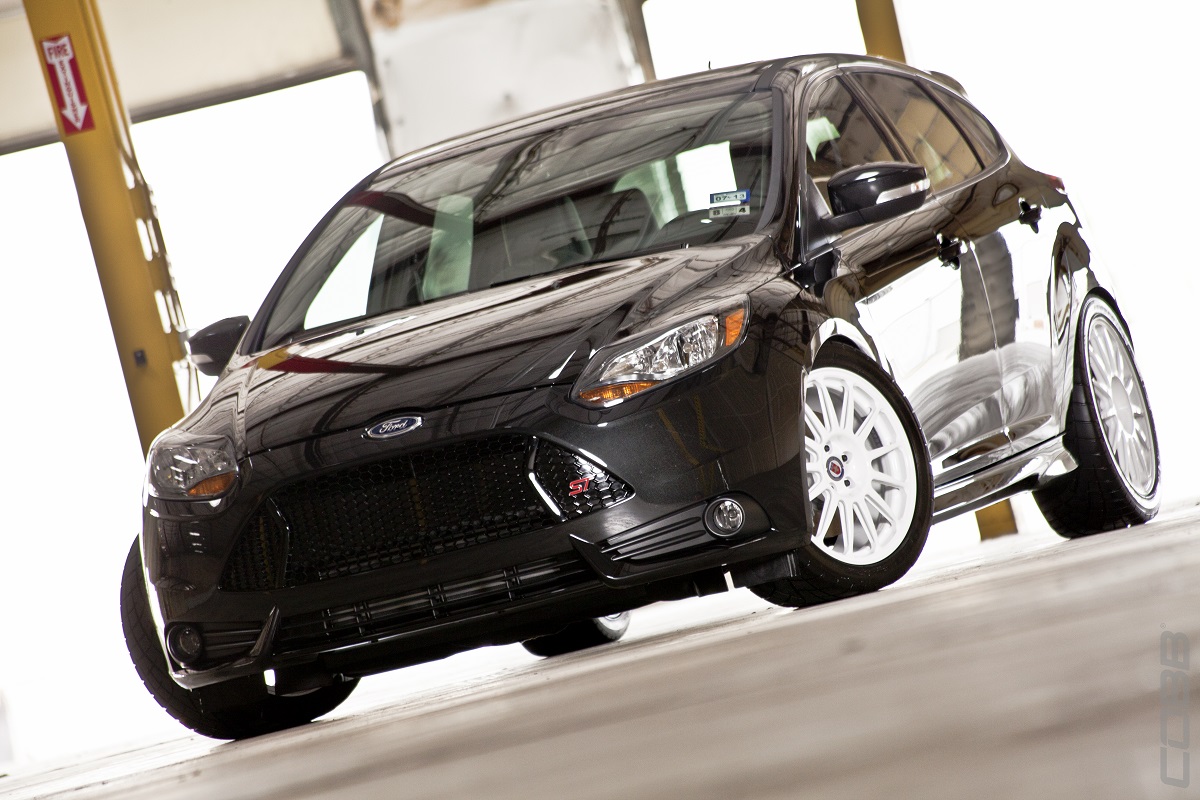 History of the Ford Focus ST
The Ford Focus was a succession of the Ford Escort.  The Escort nameplate lived across several decades and world markets.  The Focus follows suit.  Both have the specific goal of commuter travel in a compact package.  While all variants fit the bill, the base Focus leaves a lot to be desired if engine performance were to ever cross your mind behind the wheel. 
Luckily, Ford created the Focus ST.  This is a significant contender in the growing "hot hatch" segment.  The Focus ST comes equipped with a direct injected, 2.0L turbocharged, Ford EcoBoost inline four cylinder engine and 6-speed manual transmission.  This peppy package enjoys extensive aftermarket support and only gets better with a custom tune!
Why Choose COBB for Your Ford Focus ST
When the news broke Ford's Focus would be released in a turbocharged variant, COBB had open arms for support.  The Focus ST has lots of carryover from the already supported Mazdaspeed3.  Not only did this make support a no-brainer but provided a jumpstart to R&D efforts for any owner looking to upgrade.
Support now includes tuning with the Accessport, custom ECU features, and a full line-up of hard parts to propel the ST even further.
COBB Tuning approaches mod design by taking the entire Ford vehicle-platform into account as a complete exhaust system. Our ultra-high-quality performance products and services are professionally engineered, thoroughly tested and backed by industry leading customer service to ensure that they meet our objectives and exceed customer expectations.
We are a one-stop firm with an enviable set of qualified skills and the exceptional ability to design, engineer, manufacture, test and service our own products under one roof. Whether it's our state-of-the-art Accessport ECU programmer, our exceptional bolt-on Focus ST performance parts, COBB Tuning has the experience, skill and attitude to meet your Ford's specific needs.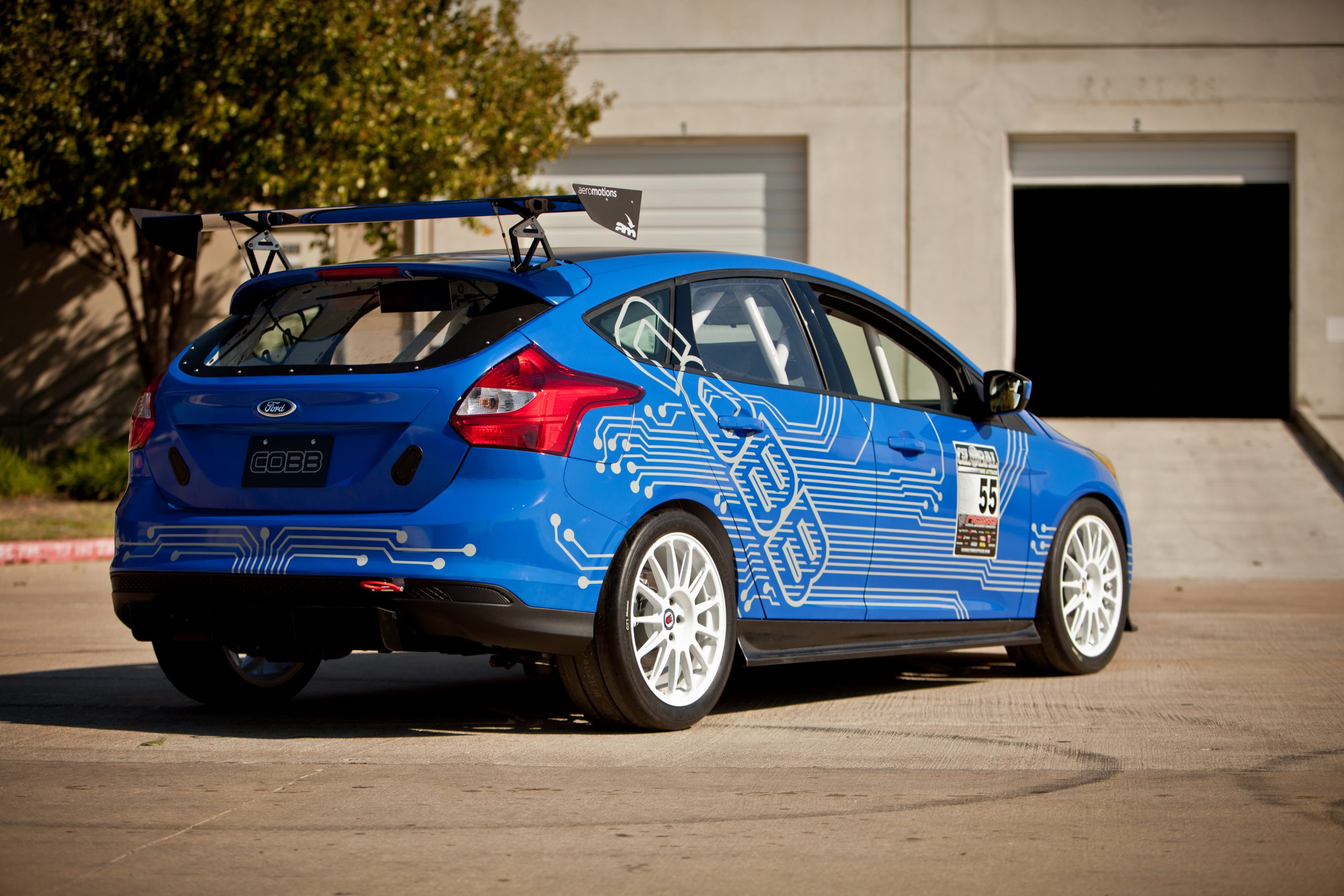 Ford Focus ST Stage Packages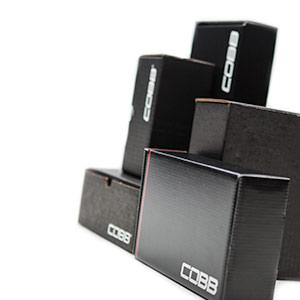 Focus ST Stage Packages
Our engineers rigorously test Hard Parts to find the right order and combination for the best incremental power gains. Maps are created and tested to tune the ECU so that it supports and takes advantage of each part. With these results, COBB is able to create the Upgrade Path of Staged Packages that have all the Focus ST part for ultimate performance.  You can start with Stage 1 or immediately get everything and go straight to Stage 3!  Learn more about The COBB Way.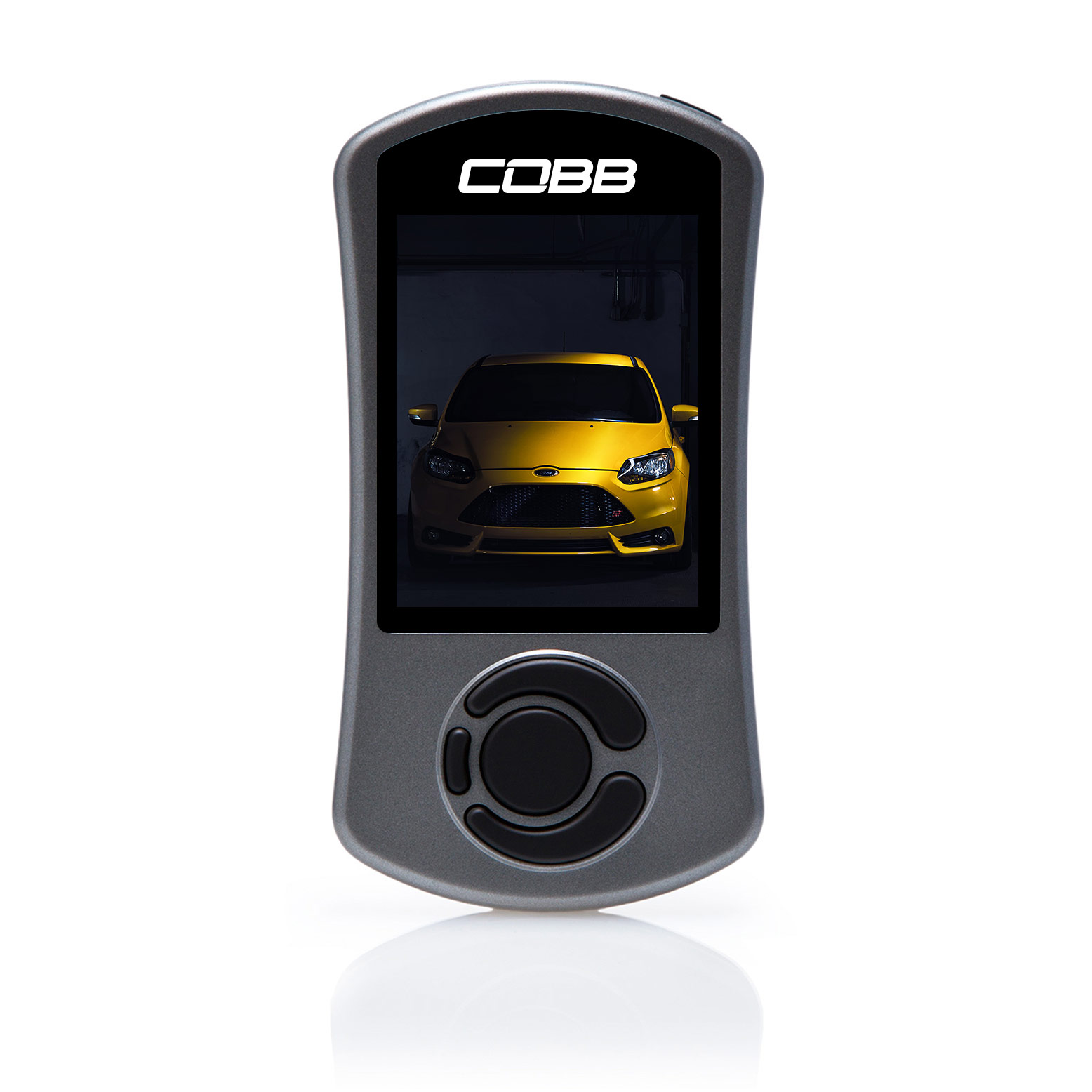 Focus ST Accessport
Looking for Ford Focus ST aftermarket performance parts?  It all starts with the Accessport! The Accessport is the world's best selling, most flexible ECU upgrade solution for your Focus ST.  Simply plug this device into your car's OBD port and you have the capability to reflash the ECU to enjoy power gains, custom features, and other improvements immediately!  All of the off the shelf maps are included at no additional cost and free updates are simplified with Accessport Manager. It's the last engine management solution you'll ever need for Focus ST aftermarket parts!
Ford Focus ST Intake System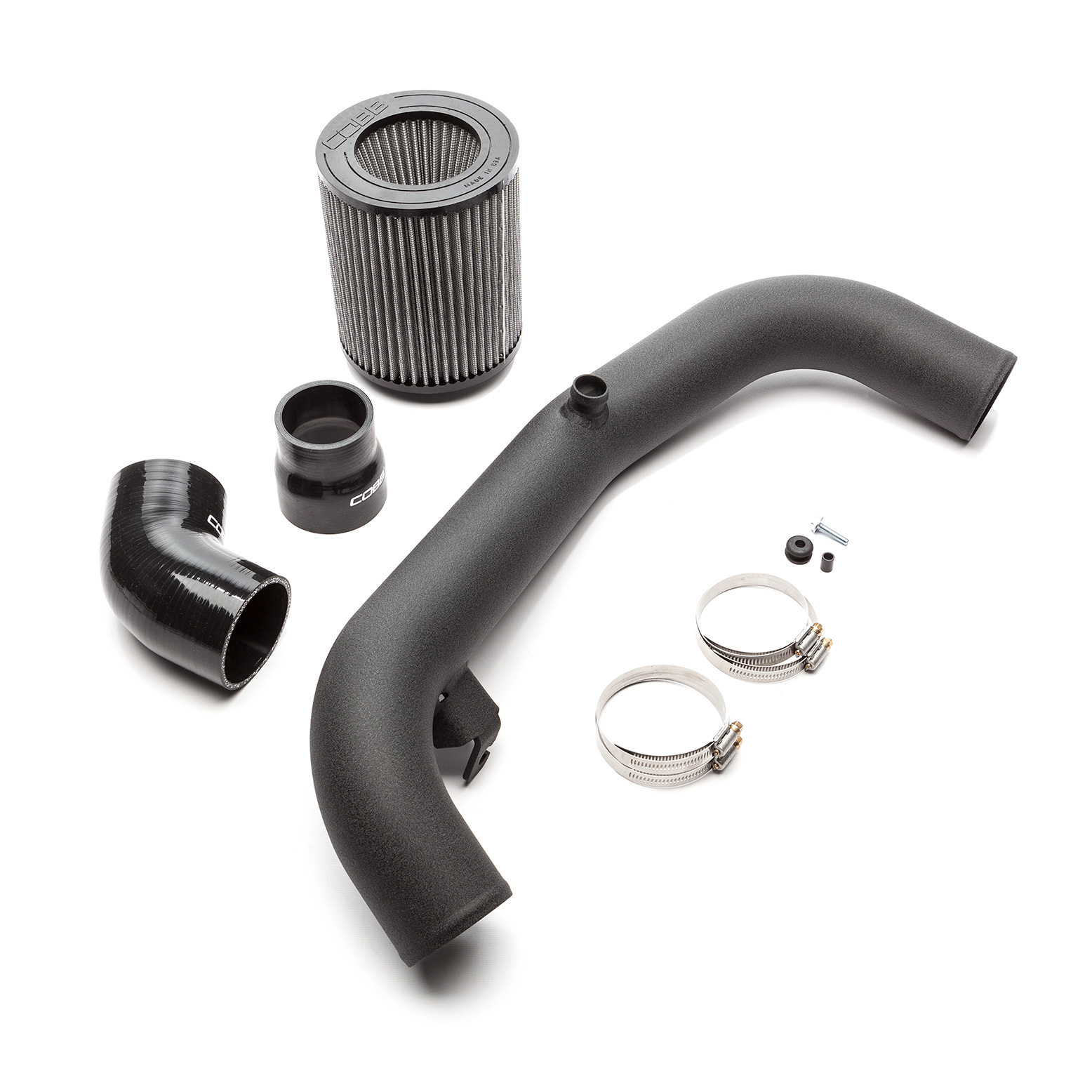 Focus ST Intake
COBB offers two intakes for your Focus ST modding needs!  Whether you choose the Focus ST Cold Air Intake system which incorporates the great OEM airbox design and makes it even better, or the incredible looks of the Redline Carbon Fiber Intake, both off improvements over the factory intake manifold.
Both include an oiled dual cone air filter to increase airflow and to hear that great turbo sound. The constrained piping to the turbo is replaced with 3″ tubing to maximize air flow and uses custom silicone couplers to fasten everything together.
Enjoy increased horsepower and torque out of your Ford EcoBoost engine and amplified sound with your choice of COBB intakes.
Ford Focus ST Intercooler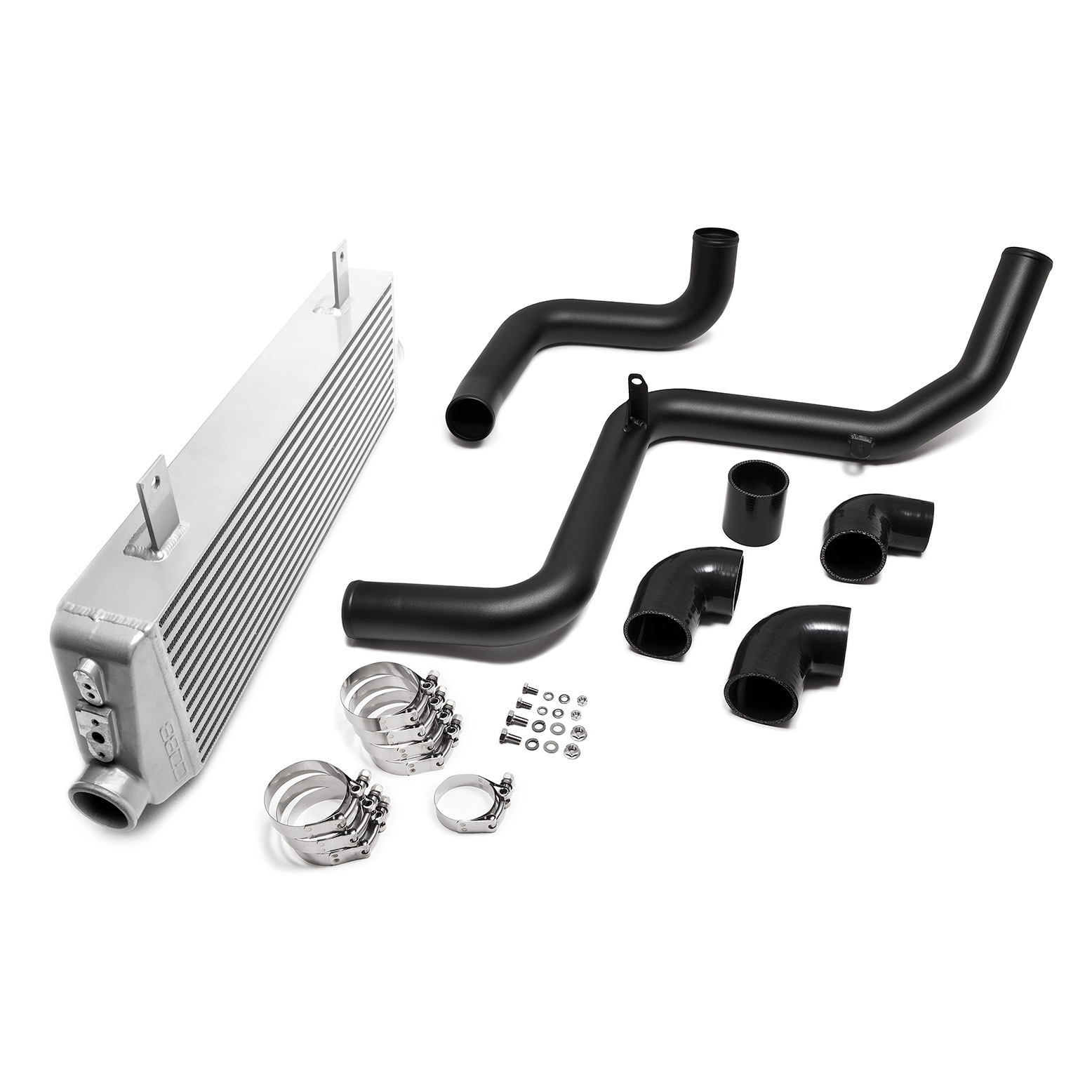 Focus ST Intercooler
The COBB Front Mount Intercooler Focus ST Intercooler  is the easiest way to drastically improve power when coupled with tuning from the Accessport. Even when stock, the factory FMIC can be overwhelmed with heat soak. By using a 57% larger core with streamlined piping, your Focus ST will come alive with charge air that's up to 100 DEGREES COOLER.  This is the single best hard part modification for your Focus ST.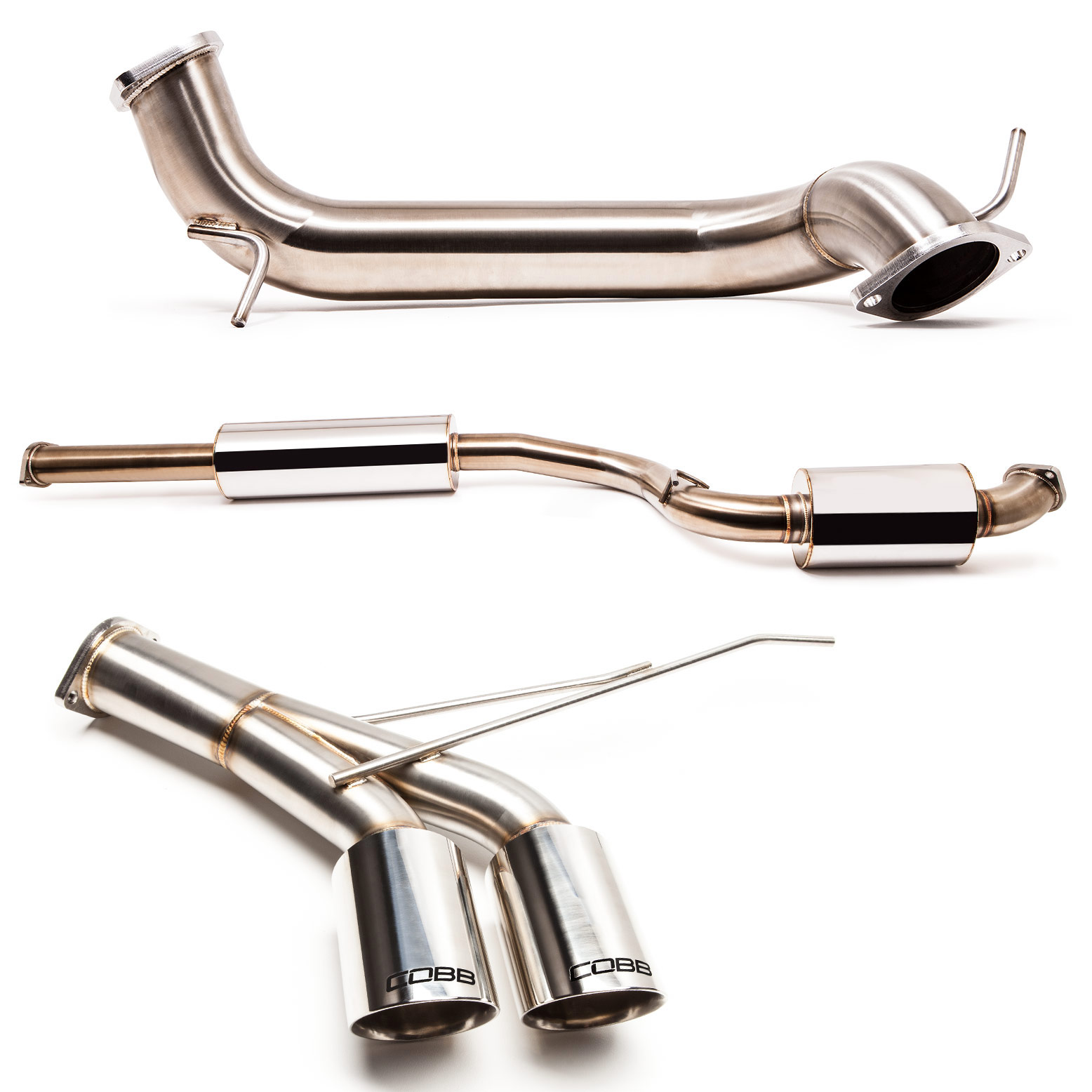 Focus ST Exhaust
COBB Tuning exhaust components for the Focus ST use 3″ 304 Stainless Steel and are a direct replacement for factory components.  These upgrades result in a unique exhaust note that provide awesome power potential.  
With these mods, you will definitely achieve the boost performance you have been craving to have in your Ford Focus ST. Tune your car with COBB the experts today!