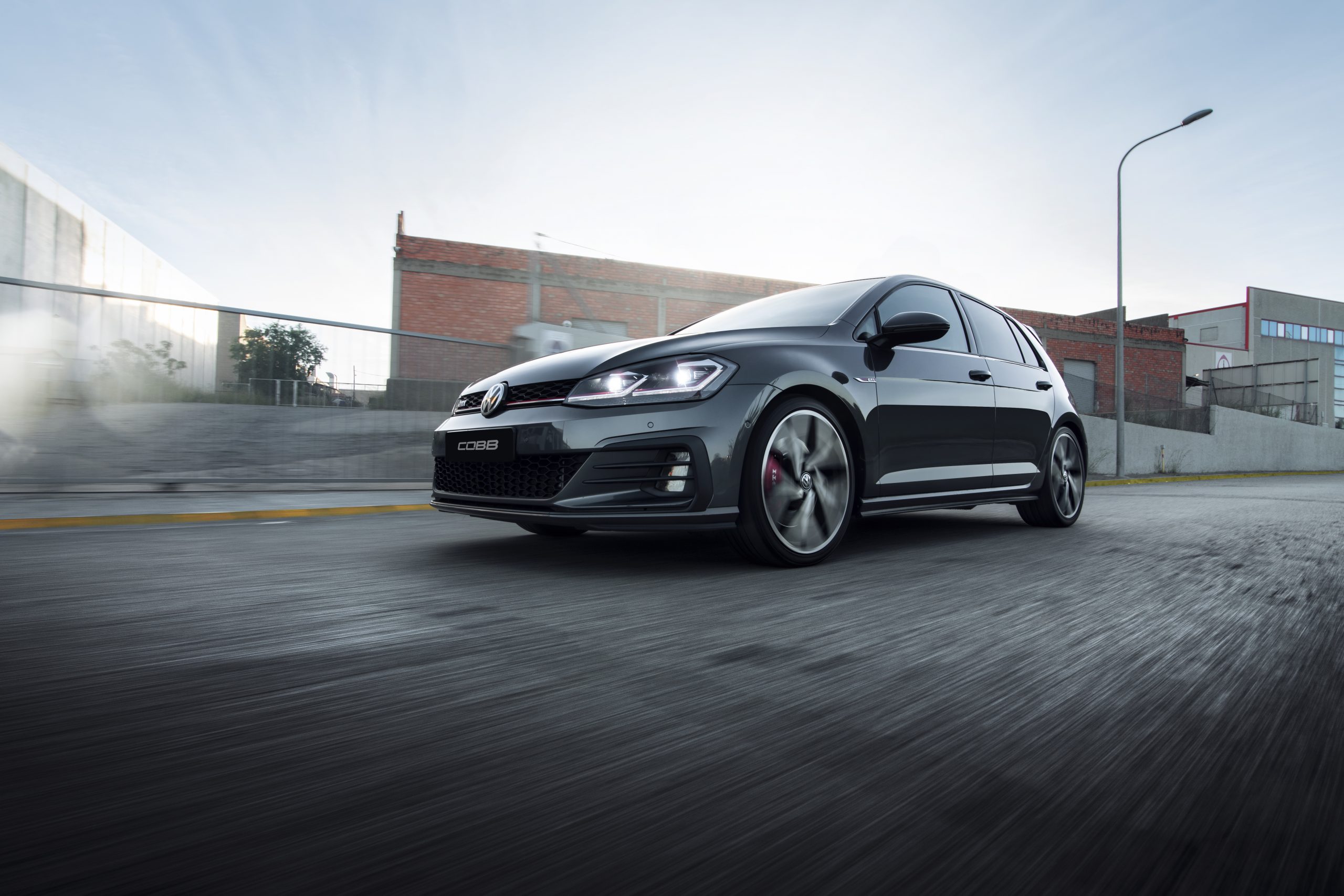 History of the Volkswagen Mk7 & Mk7.5 GTI
The Mk7 and Mk7.5 Volkswagen Golf GTI models represent an exciting evolution in the iconic GTI lineage. Introduced in 2014, the Mk7 GTI ushered in a new era of performance and refinement. It featured a potent 2.0-liter turbocharged engine, generating 210 horsepower, with an optional Performance Pack pushing it to 220 horsepower. This powerhouse was paired with a sport-tuned suspension, offering remarkable handling and agility. The Mk7 GTI's performance was further enhanced by its quick-shifting dual-clutch automatic transmission and a precise manual option, catering to both enthusiasts and everyday drivers alike. The Mk7 was lauded for its exhilarating driving dynamics, making it a favorite among hot hatch enthusiasts.
The Mk7.5, introduced in 2018, built upon the strengths of its predecessor. It retained the same spirited powerplant but introduced subtle refinements, including updated styling elements and an enhanced infotainment system. The Mk7.5 GTI also featured advanced driver-assistance technologies, providing an extra layer of safety and convenience. Both models boasted spacious interiors with quality materials and a driver-focused layout, offering a blend of comfort and sportiness that made the GTI a versatile and enjoyable car for daily driving and spirited weekends.
In summary, the Mk7 and Mk7.5 GTI models represent a perfect fusion of history and innovation. They continue the GTI tradition of delivering thrilling performance, distinctive design, and a host of modern features, ensuring they remain icons in the world of hot hatchbacks.
Why Choose COBB for Your MK7 or Mk7.5 GTI
The GTI had been a popular tuner car long before COBB began modification support with the MK6.  The fact there wasn't an easy, at-home tuning solution for the GTI was a motivating factor for COBB's involvement.  With the COBB Accessport, you're able to tune your GTI anywhere, and change maps as you continue down the upgrade path, all without any shop visits or additional fees. Boost power, acceleration, and overall performance while still maintaining reliability.
From the beginning with the MK6 to now supporting the MK7 and 7.5, and also DSG tuning, COBB offers a complete tuning solution and hard part upgrades or modifications for your modern GTI.
COBB Tuning approaches design by taking the entire vehicle-platform into account as a complete system for GTI enthusiasts. Our ultra-high-quality products and services are professionally engineered, thoroughly tested and backed by industry-leading customer service to ensure that they meet our objectives and exceed customer expectations.
We are a one-stop firm with an enviable set of qualified skills and the exceptional ability to design, engineer, manufacture, test and service our own products under one roof. Whether it's our state-of-the-art Accessport ECU programmer, our exceptional bolt-on performance products and VW parts, COBB Tuning has the experience, skill, and attitude to meet your Volkswagen's specific needs.
Our engineers, fueled by their passion as GTI enthusiasts, meticulously test GTI Hard Parts to uncover the optimal order and combination, resulting in remarkable incremental power gains. Additionally, they develop and validate maps to finely tune the ECU, ensuring seamless integration and optimized performance for every upgraded component. With these findings, COBB proudly curates the "Upgrade Path of Staged Packages", providing GTI enthusiasts with a comprehensive selection of aftermarket parts necessary to elevate their GTI experience. Learn more about The COBB Way and unleash the full potential of your GTI today.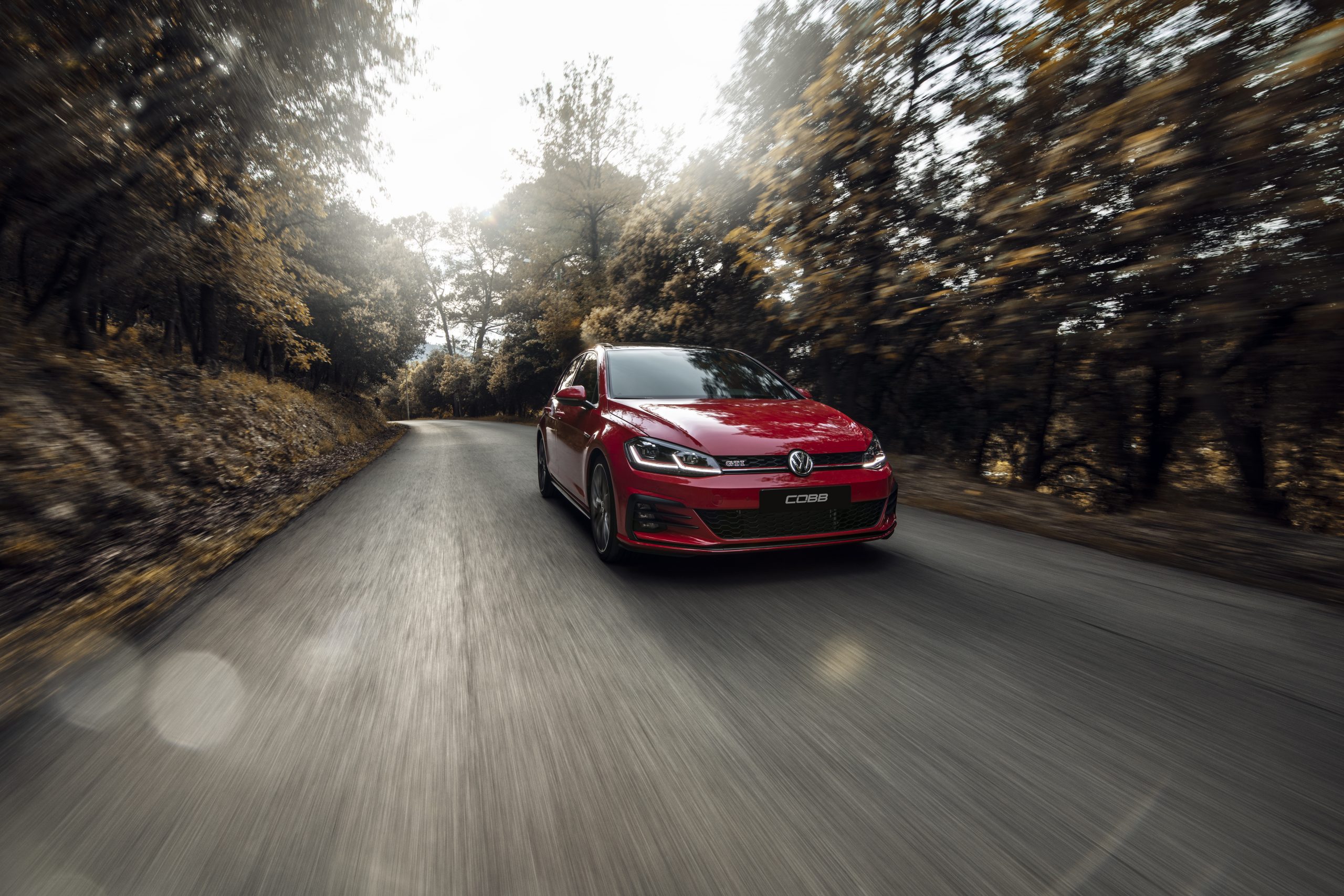 Volkswagen Mk7 & Mk7.5 GTI Stage Packages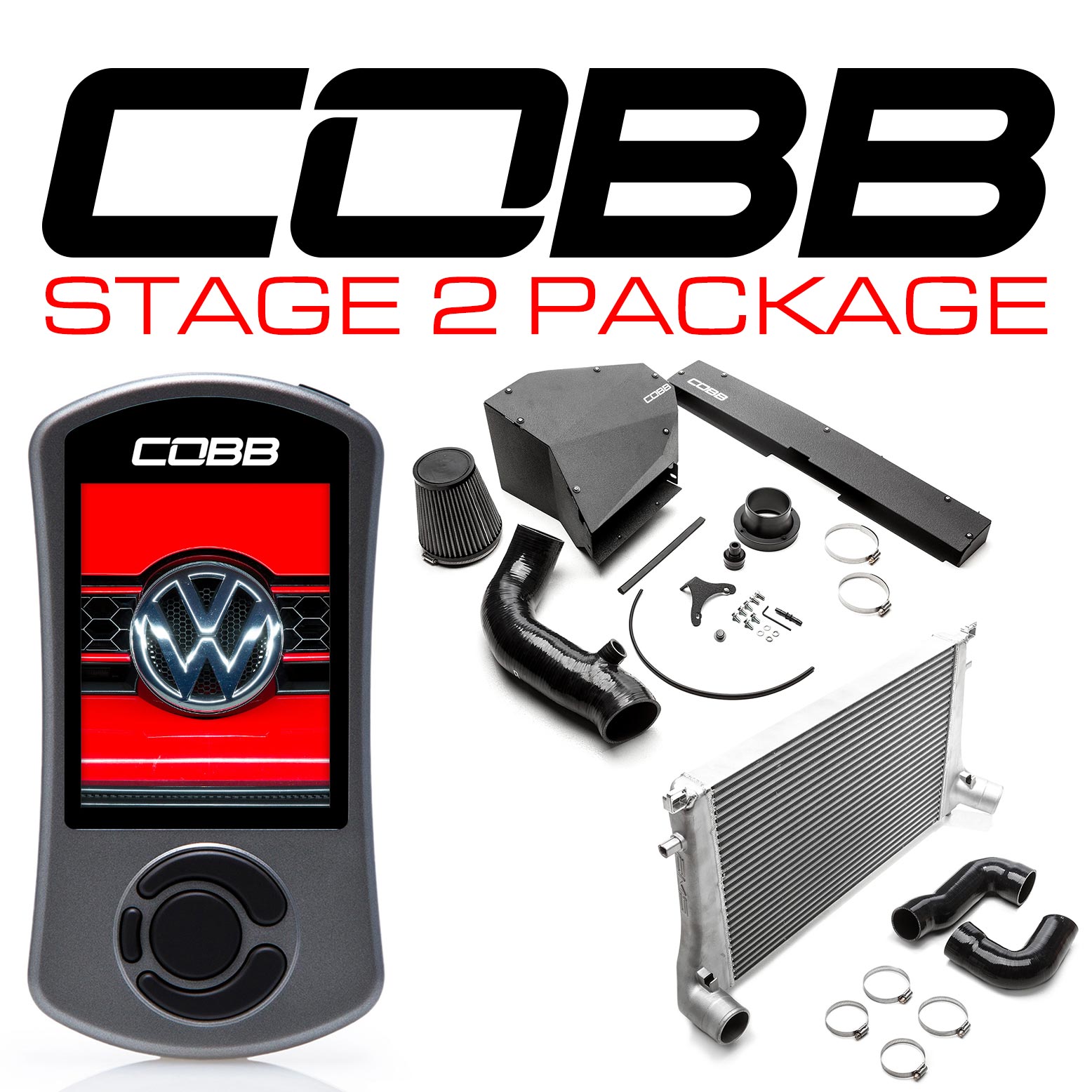 Stage Packages
Our engineers rigorously test GTI Hard Parts to find the right order and combination for the best incremental power gains. Maps are created and tested to tune the ECU so that it supports and takes advantage of each part. With these results, COBB is able to create the Upgrade Path of Staged Packages that have all the necessary aftermarket parts to upgrade your GTI.  Learn more about The COBB Way.
Mk7 & Mk7.5 GTI Accessport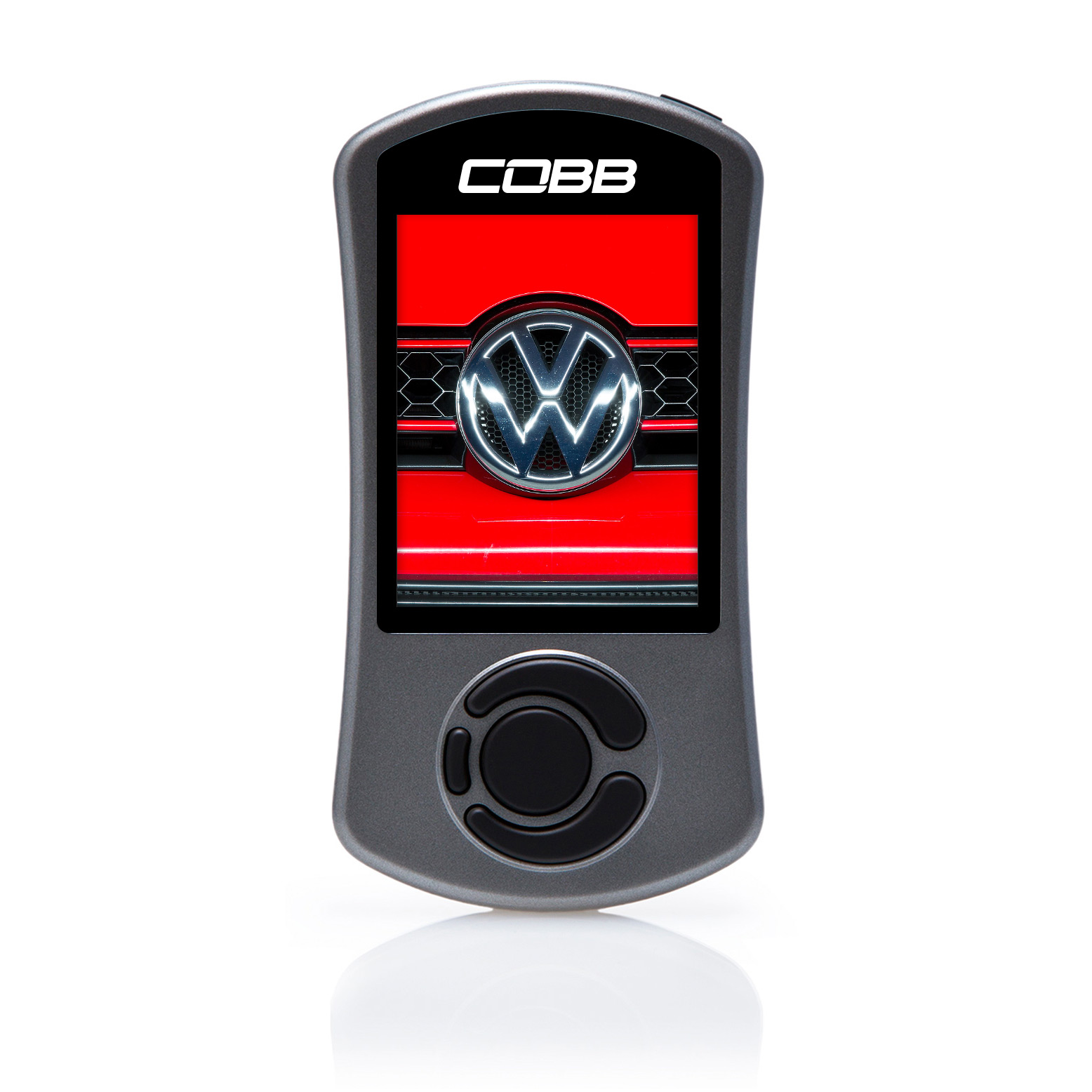 Accessport
Looking for Volkswagen Mk7 & Mk7.5 GTI aftermarket performance parts?  It all starts with the Accessport! The Accessport is the world's best selling, most flexible ECU upgrade solution for your GTI.  Simply plug this device into your car's OBD port and you have the capability to reflash the ECU to enjoy power gains, custom features, and other improvements immediately!  All of the off the shelf maps are included at no additional cost and free updates are simplified with Accessport Manager. It's the last engine management solution you'll ever need!
Volkswagen Mk7 & Mk7.5 GTI Filters and Intakes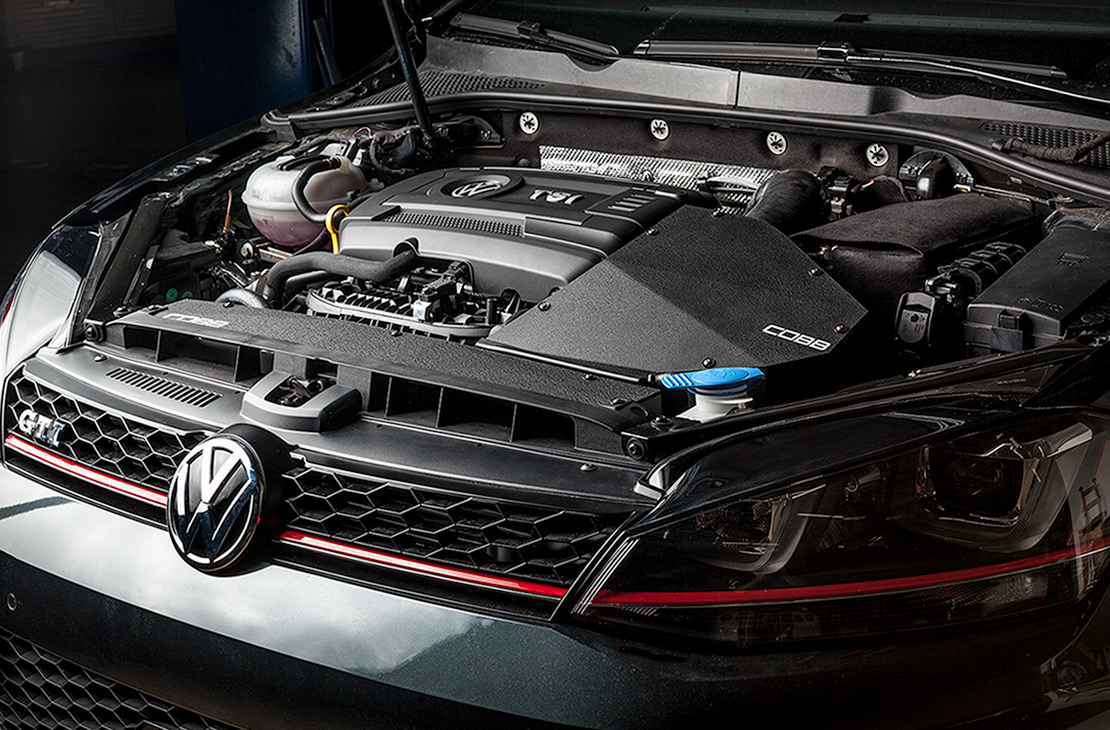 Filters and Intakes
Replacing the factory intake and airbox with the COBB SF Intake System will greatly reduce pre-turbo restrictions. When a restriction is removed, it allows the engine to be more efficient while also enabling it to make more overall power! The higher flowing intake also makes turbo and bypass valve noises more audible.
Volkswagen Mk7 & Mk7.5 GTI Intercooler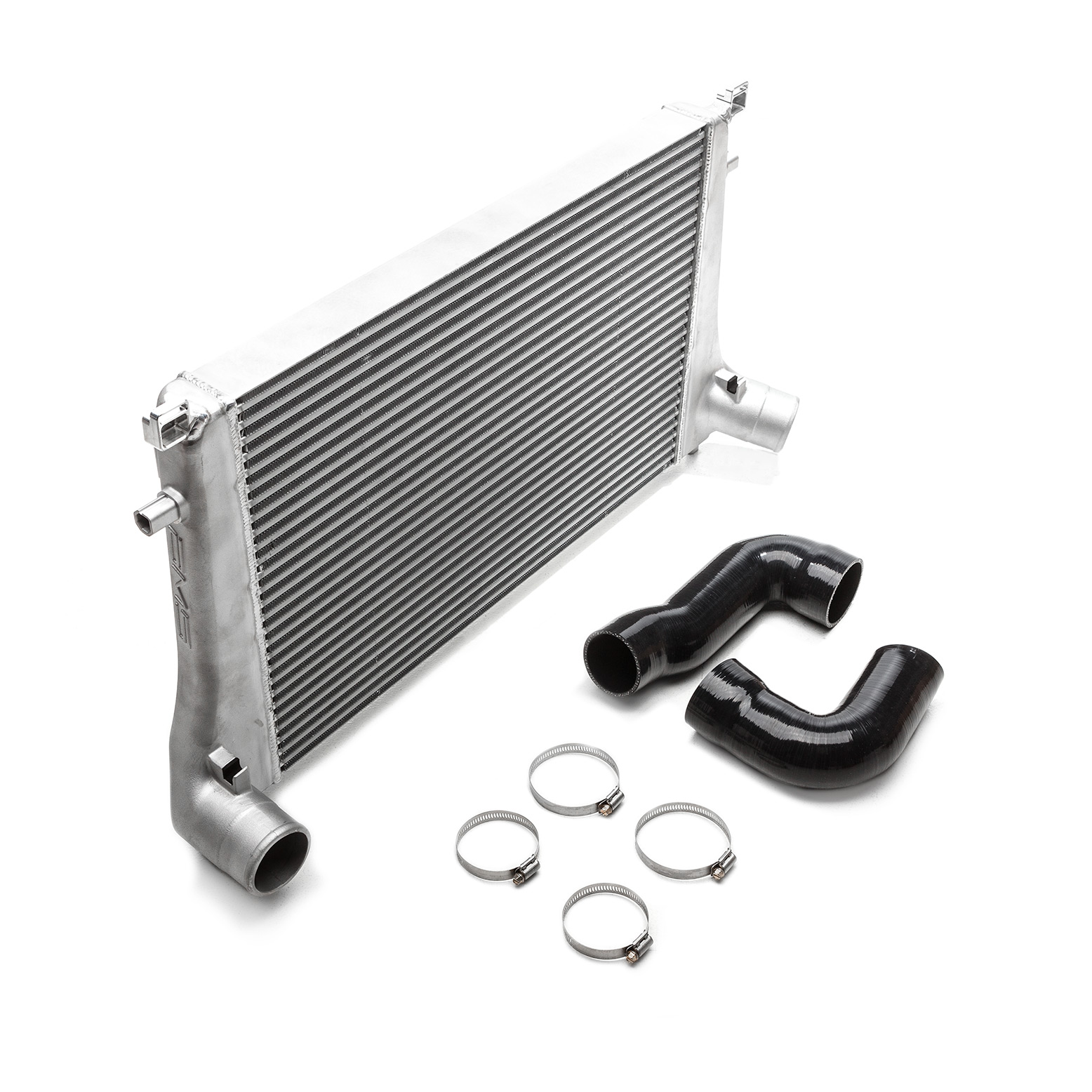 Intercooler
The AMS intercooler upgrade kit offers significant cooling improvements and is a direct bolt on utilizing your stock mounting points with purpose built aluminum cast end tanks. This intercooler has over 64% more core volume than its restrictive stock counterpart. The AMS intercooler is the ultimate choice to keep your "Hot Hatch" cool!
Volkswagen Mk7 & Mk7.5 GTI Exhaust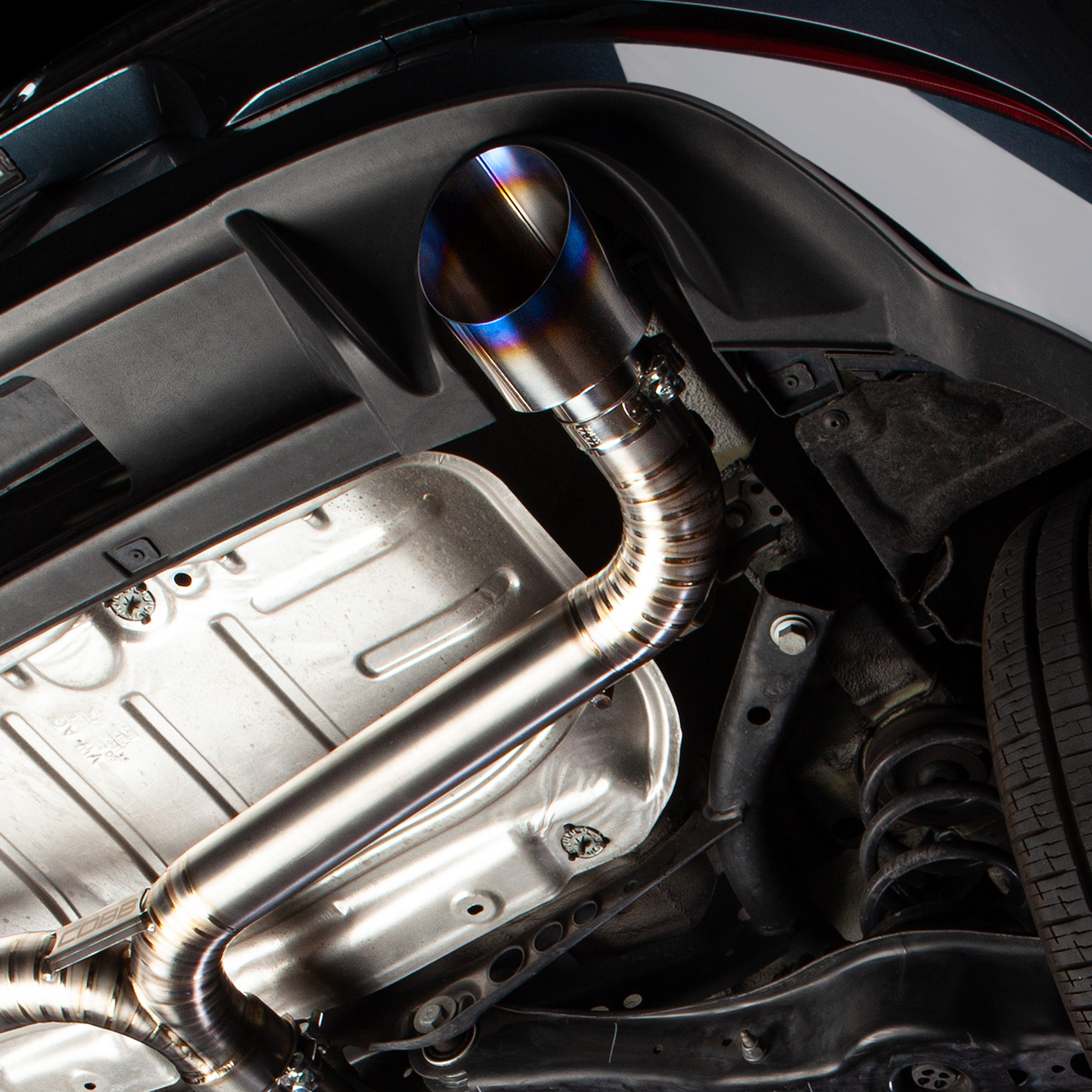 Exhaust
COBB Tuning has the ultimate exhaust upgrades for your Volkswagen Mk7 & Mk7.5 GTI in both stainless steel and titanium offerings! Upgrade both the look and the sound of your GTI to make sure you're turning heads and getting that true enthusiast growl! We even offer additional tips to give you all the customization you could ever want!