Volkswagen, Audi
Stage 1 + Redline Carbon Fiber Power Package for Volkswagen (Mk7/Mk7.5) GTI, Jetta (A7) GLI, Audi A3 (8V)
$ 1,350.00
---
Emissions
This part is legal under the provisions of EPA's Anti-Tampering Policy. COBB Tuning has established a reasonable basis (testing results) to verify that this product allows the vehicle to operate within legal emissions standards and is therefore legal to be sold for on-street use in all states that accept the legal provisions of the Clean Air Act and EPA's Anti-Tampering Policy.
NOT LEGAL FOR SALE OR USE IN CALIFORNIA ON ANY EMISSION CONTROLLED MOTOR VEHICLE.
Testing with the California Air Resources Board, in order to achieve 50-state compliance, is pending. Once testing is complete with California, and an EO number is issued, this product will be updated to 50-state legal status.
---
Description
Simple ECU flashing with gauge package! The in-cabin mountable Accessport V3 has a large, full color, high resolution screen which allows you to monitor up to six parameters in real time. Fully customizable from the look (multiple bezel colors), layout (set up race, street, or dyno gauge clusters), and mounting options (choose from 1,000s of standard vehicle mounts). And what's looks without brains? More processing power, memory, and storage to flash faster while saving all of your maps and logs. This is your new Accessport.
The Redline Carbon Fiber Intake seamlessly blends performance and aesthetics to bring the ultimate intake for your TFSI powered MQB VW/Audi. Constructed of hand laid carbon fiber and finished in a high quality gloss clear coat, the intake system's presence in your engine bay does not go unnoticed.
The main airbox is constructed of multiple layers of 2x2 twill carbon fiber sheets for a true carbon intake through and through. High quality gloss clear finish provides fade resistance from heat and UV light. A bespoke black Redline badge sits at the front of the integrated intake ducting. Air is filtered through one of our largest oiled filters and feeds directly through a velocity stack to smoothly direct air into a robust turbo inlet. Which is constructed of wire-reinforced black silicone that is sealed on either end with black anodized clamps for a very sleek install. We've re-set the bar for VW and Audi performance intakes.
---
Why?
The Accessport is the world's best selling, most flexible, and easiest to use ECU upgrade solution for your Volkswagen or Audi. Unlock power hidden within the vehicle by replacing conservative factory settings with more aggressive calibrations. Follow our staged upgrade path with pre-loaded Off The Shelf (OTS) maps or use custom mapping for any modification level. It's the last engine management solution you'll ever need.
---
Features
Stage 1 + Redline Carbon Fiber Power Package for Volkswagen (Mk7/Mk7.5) GTI, Jetta (A7) GLI, Audi A3 (8V)
Accessport V3
Redline Carbon Fiber Intake System
Compatible with COBB Accessport OTS Maps
---
Gallery (10)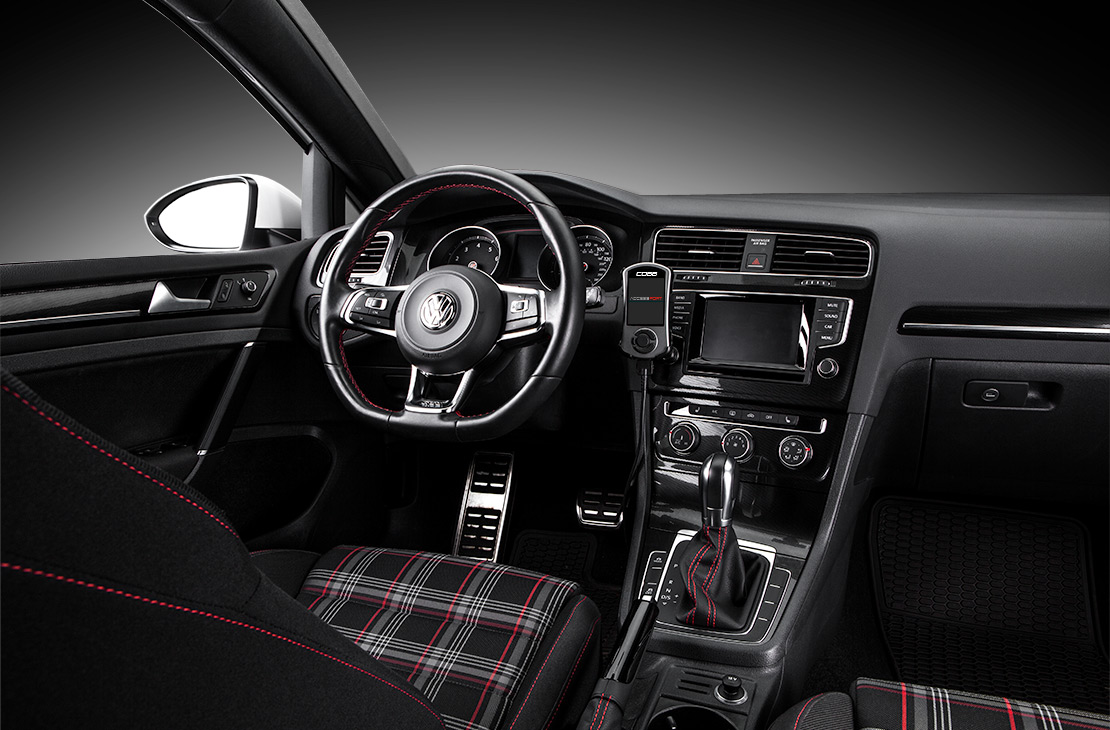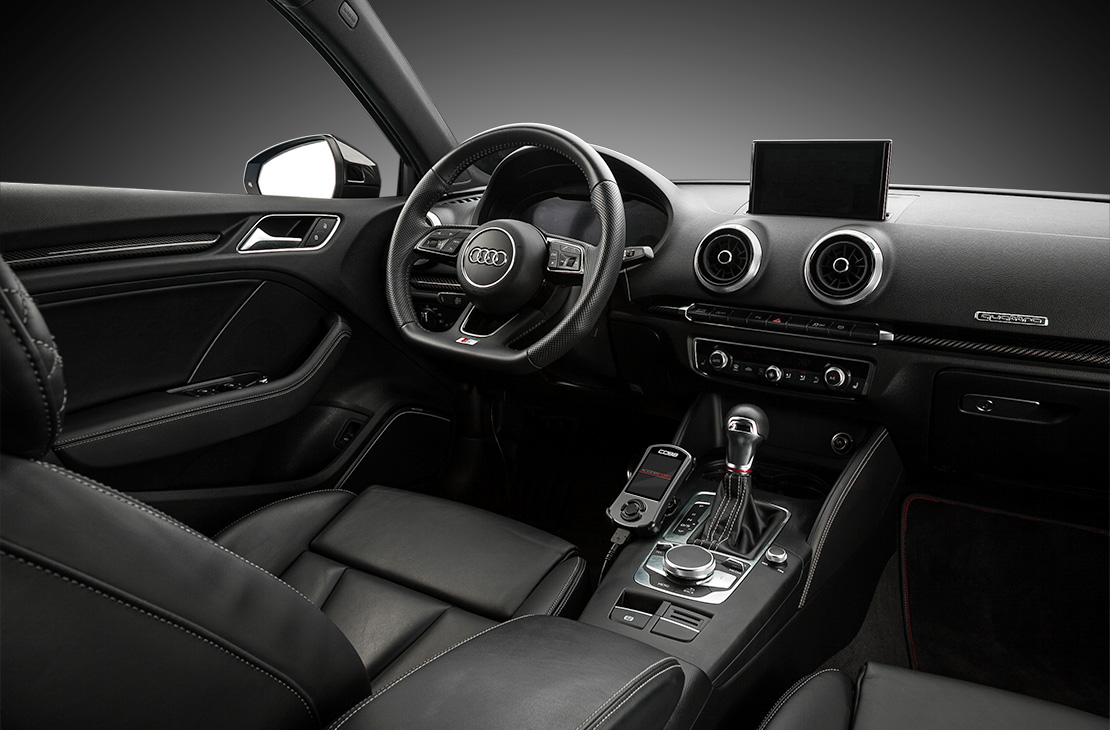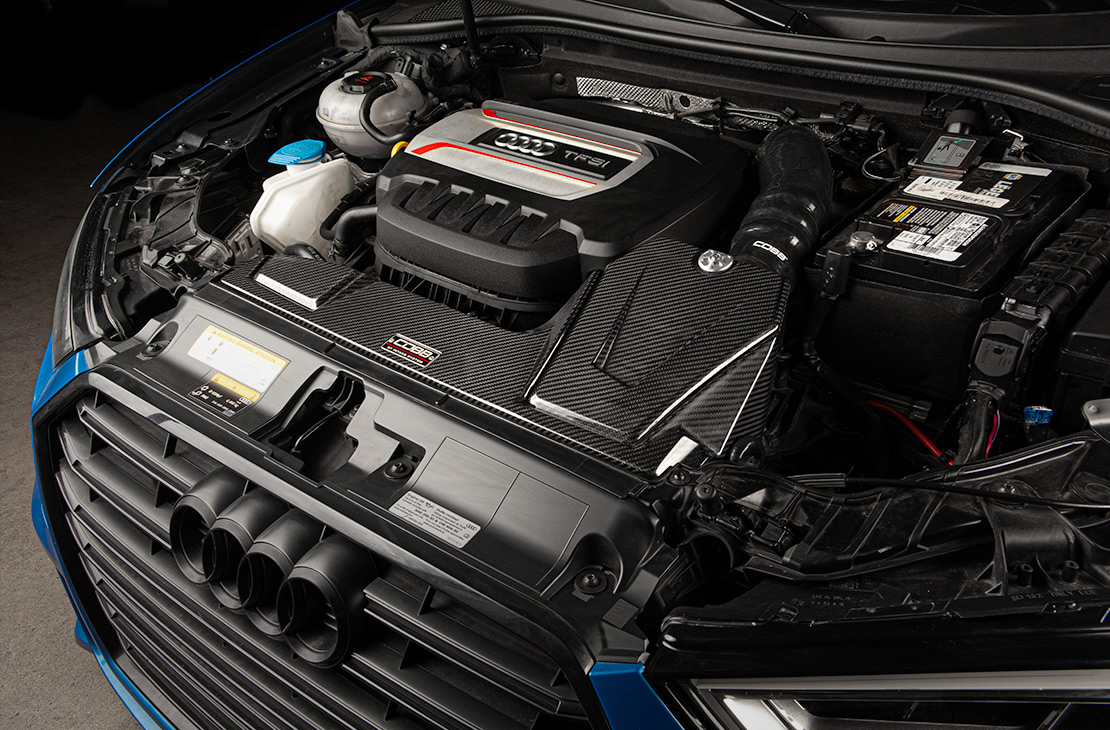 ---
Details
Simple Installation:
 Everything is included for the simple installation!  Intuitive on-screen instructions identify your exact vehicle and available maps.
Simple Uninstall:
 Revert your ECU to exactly as it was before with the easy to use Uninstall option from the main menu.
Trouble Codes:
 Read engine trouble codes to diagnose issues.  Clear them when resolved.  Prevent expensive trips to the dealership.
Change Maps: 
Store up to 100 maps from our OTS map database or from your favorite COBB tuner and quickly switch between them for any need.
Gauges:
Use your Accessport as a gauge to monitor boost or any other live information, directly from the ECU.
Data Logging:
 Record multiple data channels simultaneously for in-depth evaluation of engine performance.  Stores up to 10 hours.
Performance Measuring:
 Welcome to your own performance evaluation suite!  Measure 0-60 mph time, 60 foot and ¼ mile ET's. and Trap Speed.
Shift Light:  
Set custom RPM warning lights for perfect shifts every time.
AP Manager: 
Use your PC or Mac to manage maps, download recorded datalogs, or quickly update your Accessport.  Download free from right
HERE
.
---
Volkswagen / Audi Specific Features:
Adjustable Traction Control: Adjust target traction slip on the fly (Slots 1-8) and maximize tire grip to best suit given track conditions (wet/damp/dry/street/slip/burnout/etc). Note: Feature must be enabled in ECU calibration for use.
Flat Foot Shift: Improve shift times and keep boost built during shifts. Flat Foot Shifting can hold engine RPM at a set RPM between 3000-8000 RPM during shifting. This feature is enabled in COBB OTS maps.
Launch Control: Adjust Launch Control on the fly with 6 pre-configured RPM slots to dial in launch based on track conditions and vehicle configuration. Enabled in OTS Maps and configurable within Accesstuner Pro.
---
CLICK HERE FOR ACCESSPORT SUPPORT, DOCUMENTATION, RELEASE NOTES, MONITORS & MORE.