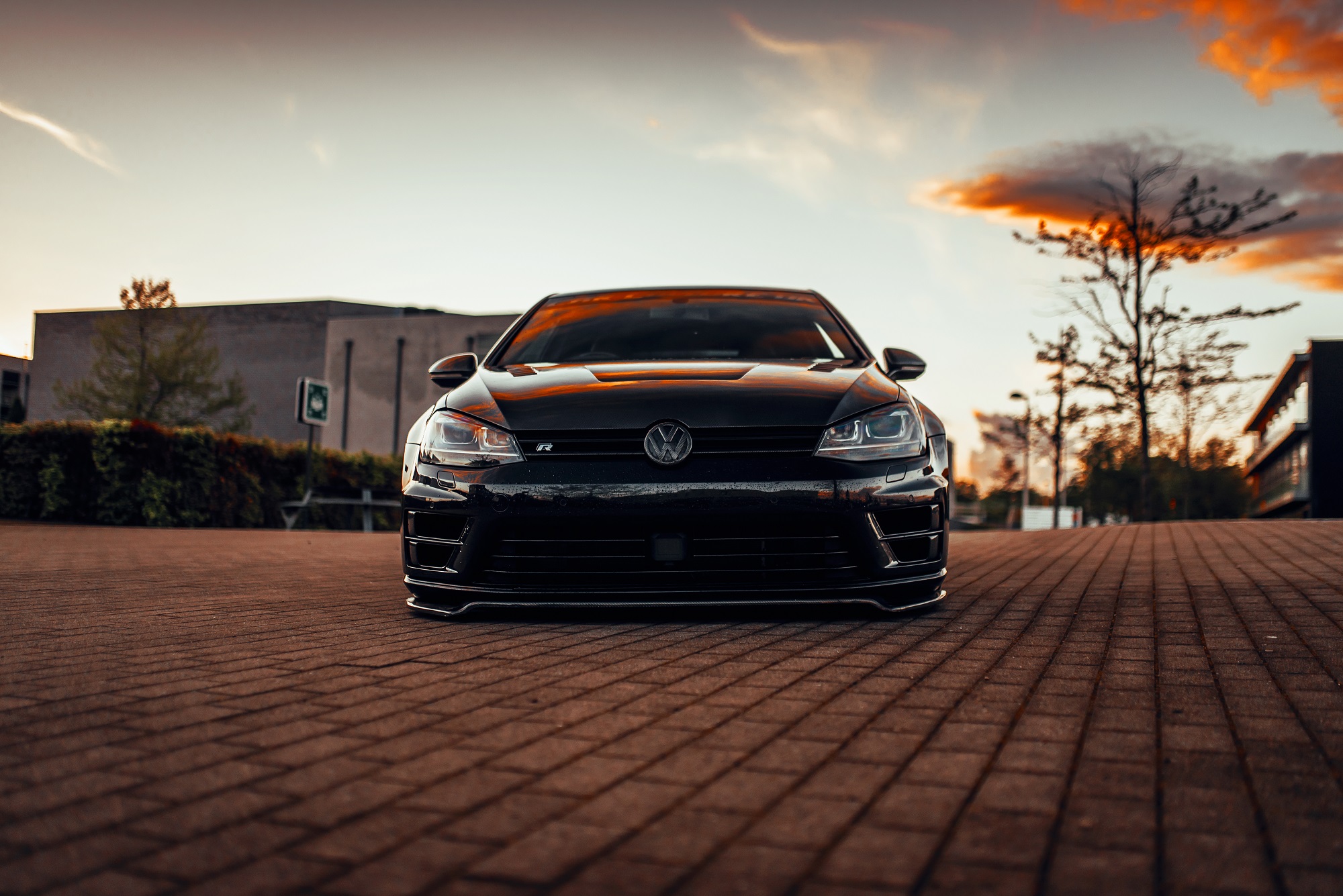 History of the Volkswagen Golf R
The Volkswagen Golf was a compact family car introduced in 1974.  It sold well.  It was practical. But, it left a lot to be desired for anyone that valued a car for more than just an A to B machine.  The GTI variant of the Golf was a major improvement but starting in the 4th generation, Volkswagen dropped the hammer with the Golf R.
The Volkswagen Golf R32 was the first of "R".  It came with a 3.2l v6 and all wheel drive.  This car was the fastest Volkswagen ever made up to that point.  The 5th generation was very similar.  The 6th generation saw the changeover from the naturally aspirated v6 to the turbo 2.0l  inline four.  Instead of calling it the R20, they dropped the numeric moniker in favor of the simpler and identifiable "R".
The seventh generation Golf R was the best one yet.  This vehicle is the fastest Volkswagen has ever made so it's already potent in stock form.  Use some of the many aftermarket Mk7/Mk7.5 Golf R performance parts and it becomes even more impressive to any VW enthusiast.
Why Choose COBB for Your Golf R
The VW Golf R is the King of the Hot Hatch segment so naturally, it provoked COBB's interest even back in the R32 days.  Once it became turbocharged, it was only a matter of time. 
The fact there wasn't an easy, at-home, tuning solution for the Golf R was the motivating factor for COBB's involvement.  With the COBB Accessport, you're able to tune your Golf R anywhere, and change maps as you continue down the upgrade path, all without any shop visits or additional fees.
Support starts with the Mk7 and extends to the newer 7.5 generation.  DSG tuning is also available. COBB offers a complete tuning solution and hard part upgrades for your modern Golf R.
COBB Tuning approaches design by taking the entire vehicle-platform into account as a complete exhaust system. Our ultra-high-quality performance products and services are professionally engineered, thoroughly tested and backed by industry leading customer service to ensure that they meet our objectives and exceed customer expectations.
We are a one-stop firm with an enviable set of qualified skills and the exceptional ability to design, engineer, manufacture, test and service our own products under one roof. Whether it's our state-of-the-art Accessport ECU programmer, our exceptional bolt-on VW Golf R performance parts, COBB Tuning has the experience, skill and attitude to meet your VW's specific needs.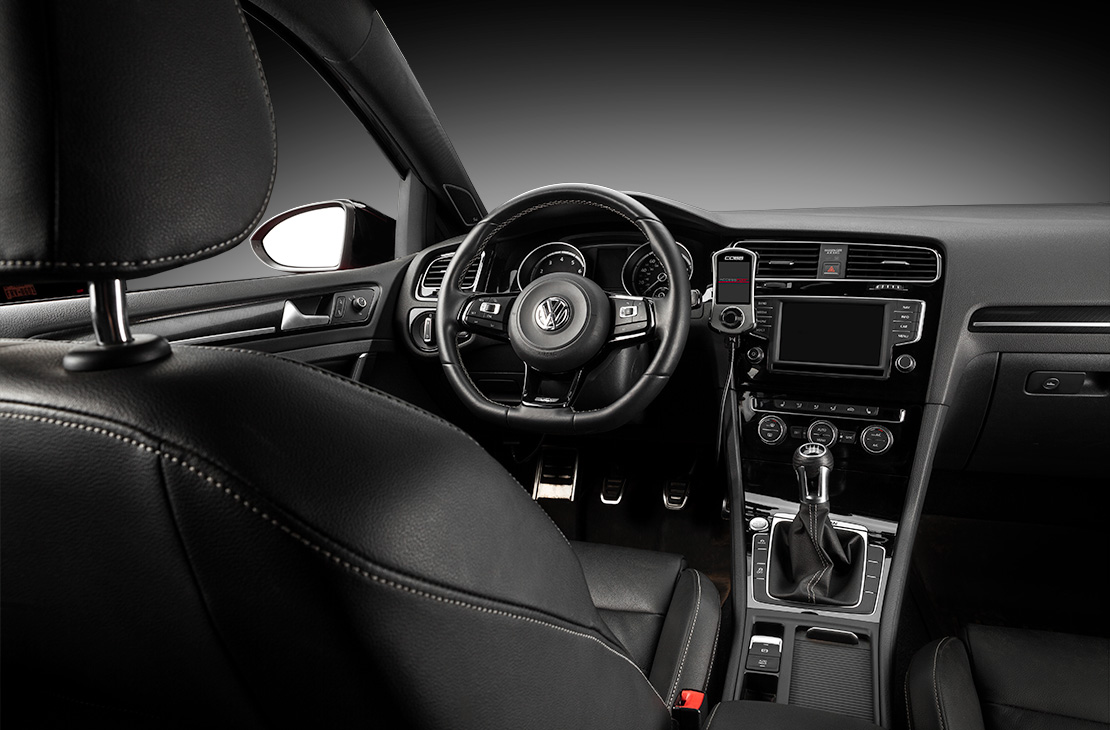 Volkswagen Golf R Stage Packages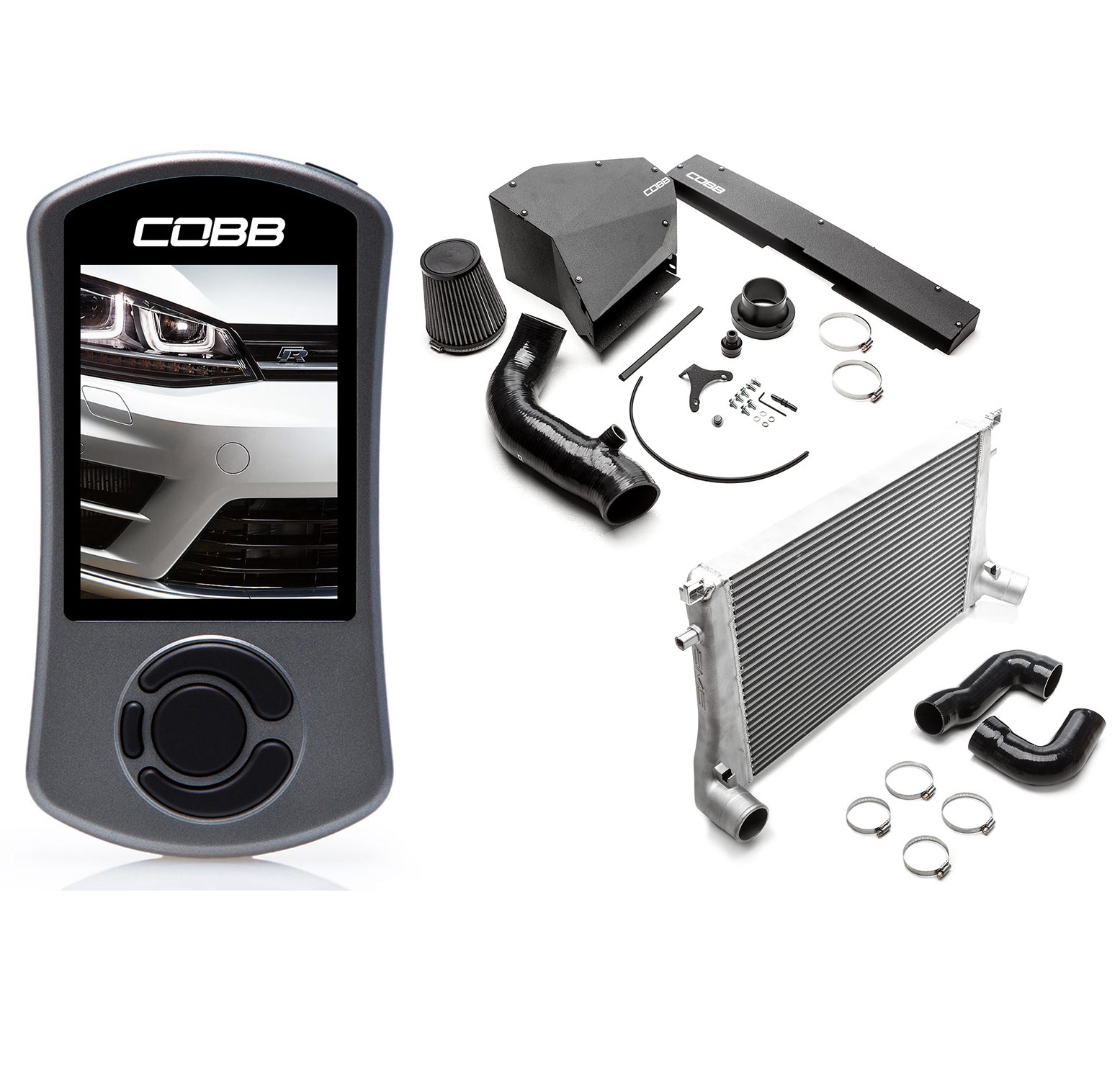 Golf R Stage Packages
Our engineers rigorously test Hard Performance Parts to find the right order and combination for the best incremental power gains. Maps are created and tested to tune the ECU so that it supports and takes advantage of each part. With these results, COBB is able to create the Upgrade Path of Staged Packages that have all the necessary parts to upgrade your Golf R.  You can start with Stage 1 or immediately get everything and go straight to Stage 2!  Learn more about The COBB Way.
Volkswagen Mk7/Mk7.5 Golf R Accessport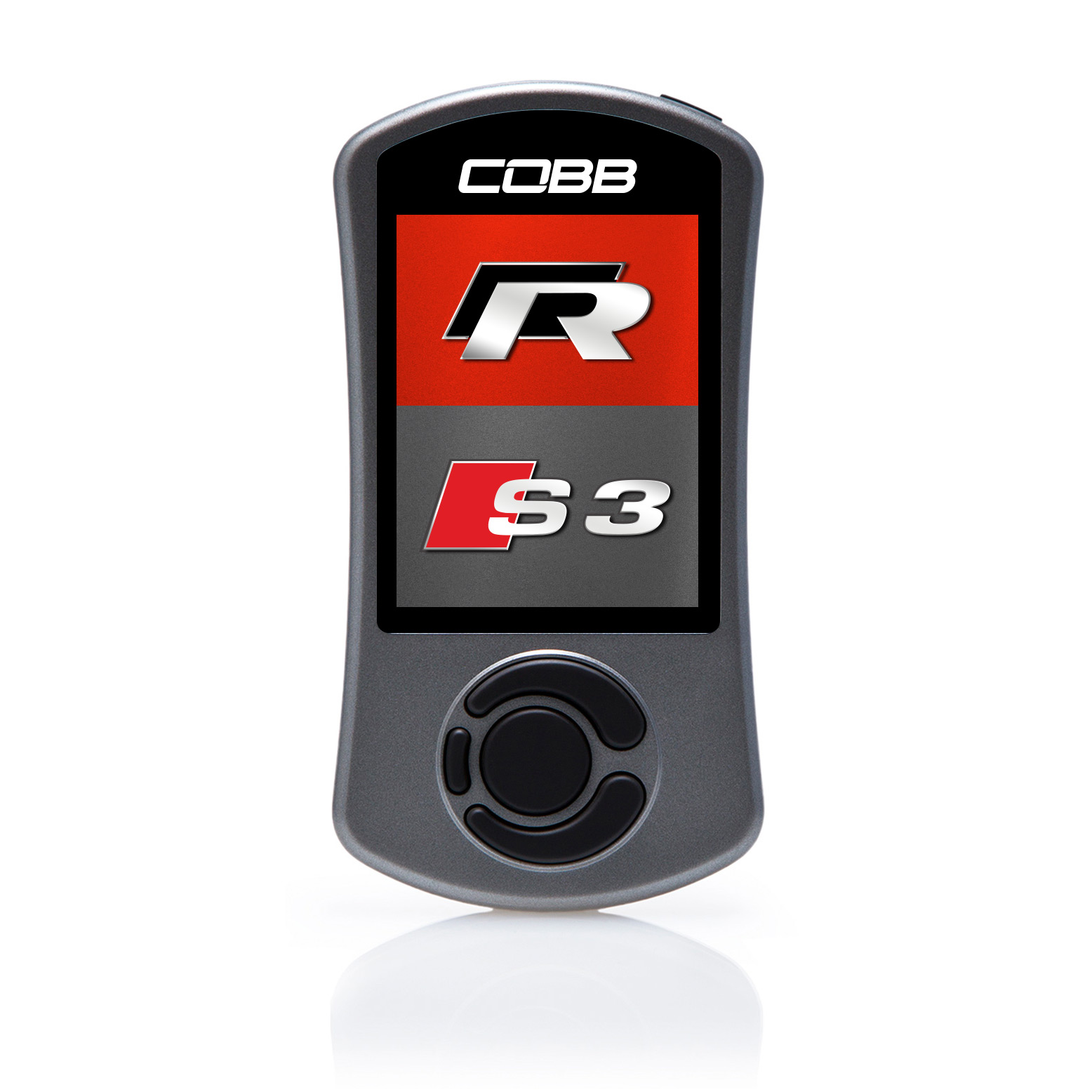 Golf R Accessport
Looking for Volkswagen Golf R aftermarket performance parts?  It all starts with the Accessport! The Accessport is the world's best selling, most flexible ECU upgrade solution for your R.  Simply plug this device into your car's OBD port and you have the capability to reflash the ECU and/or DSG to enjoy power gains, custom features, and other improvements immediately!  All of the off the shelf maps are included at no additional cost and free updates are simplified with Accessport Manager. It's the last engine management solution you'll ever need!
Volkswagen Mk7Mk7.5 Golf R Intake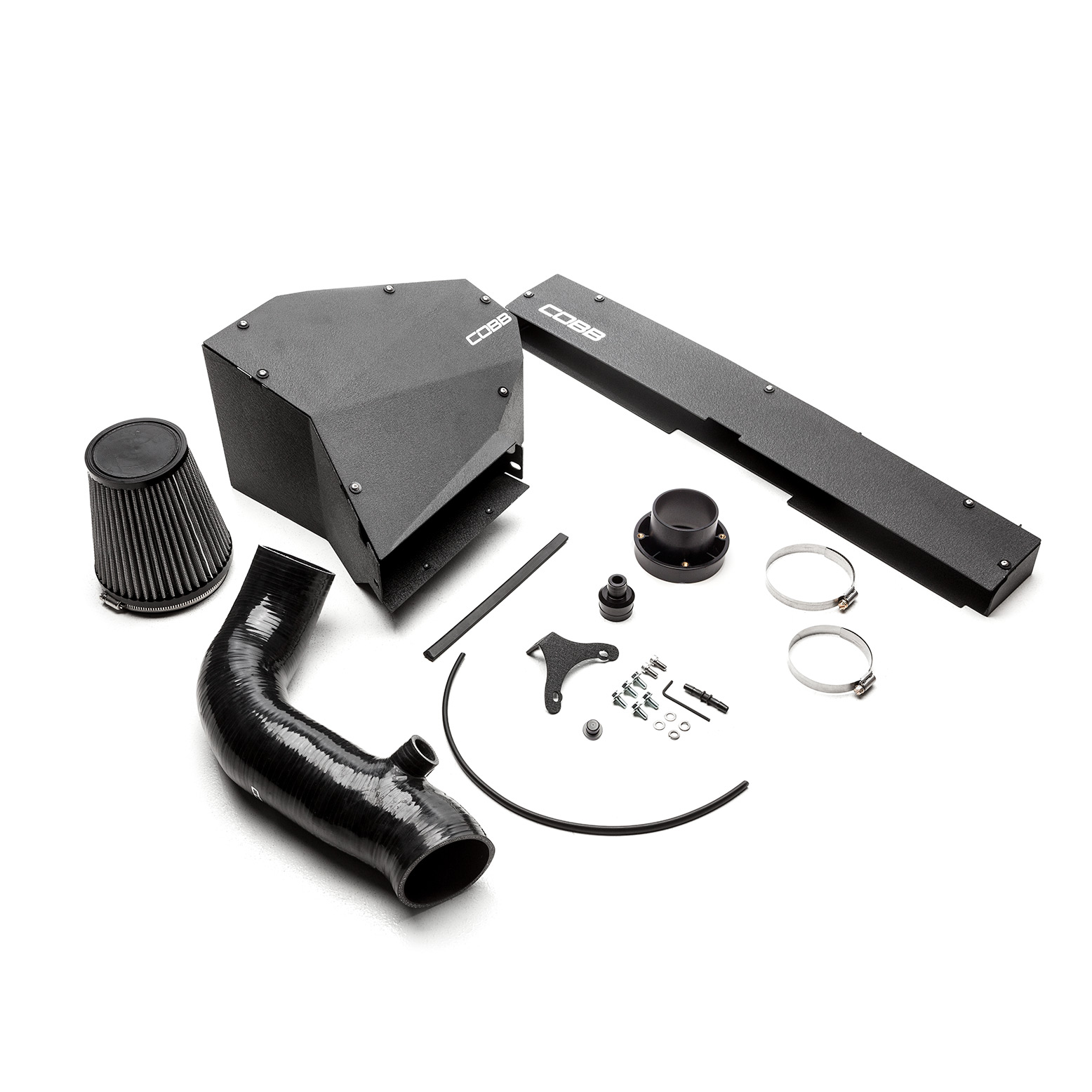 Golf R Intake
Replacing the factory intake and airbox with the COBB SF Intake System will greatly reduce pre-turbo restrictions. When a restriction is removed, it allows the engine to be more efficient while also enabling it to make more overall power! The higher flowing intake also makes turbo and bypass valve noises more audible.
Volkswagen Mk7/Mk7.5 Golf R Intercooler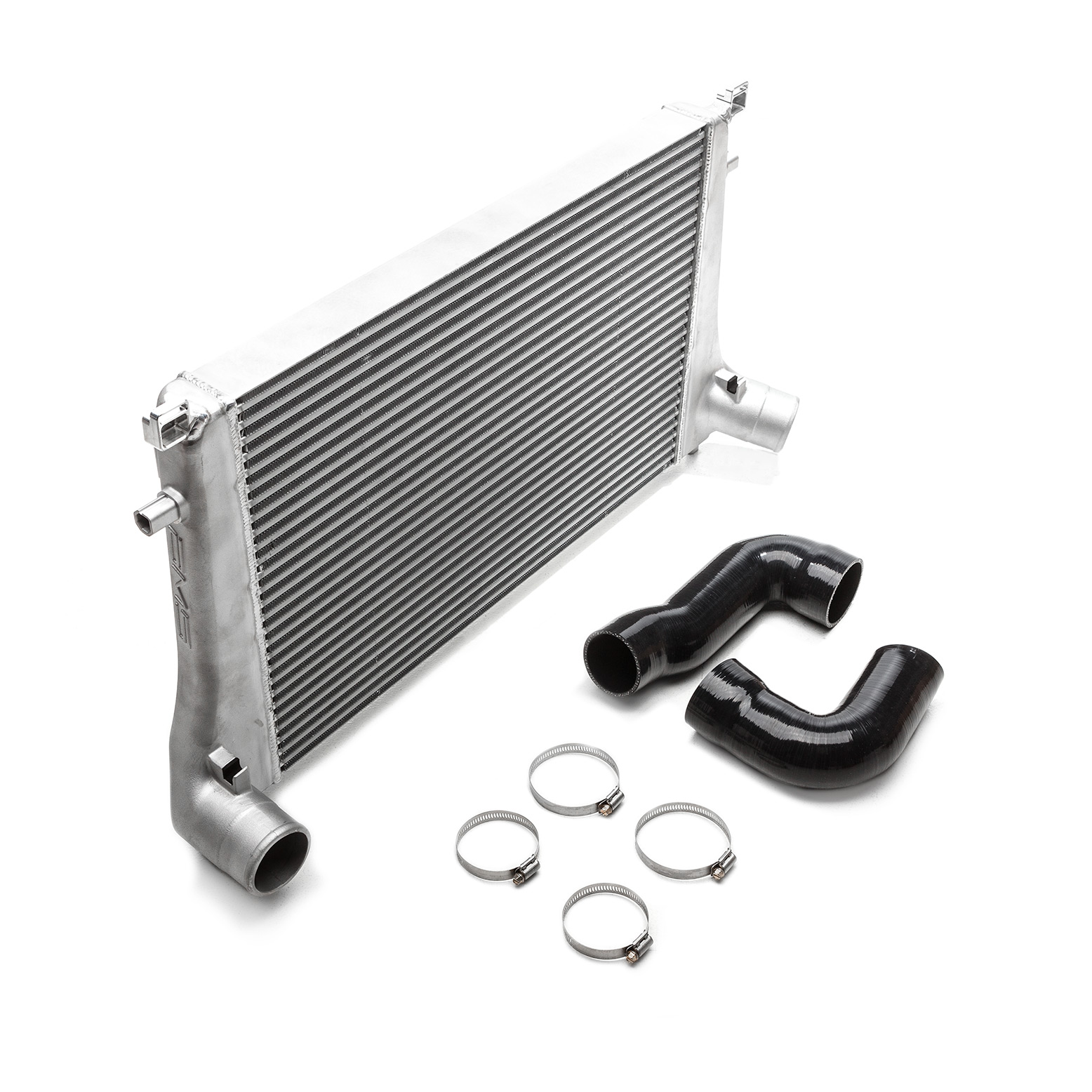 Golf R Intercooler
The AMS intercooler upgrade kit is a direct bolt on utilizing your stock mounting points with purpose built aluminum cast end tanks. This intercooler has over 64% more core volume than its restrictive stock counterpart. The AMS intercooler is the ultimate choice to keep your "Hot Hatch" cool!
Volkswagen Mk7/Mk7.5 Golf R Suspension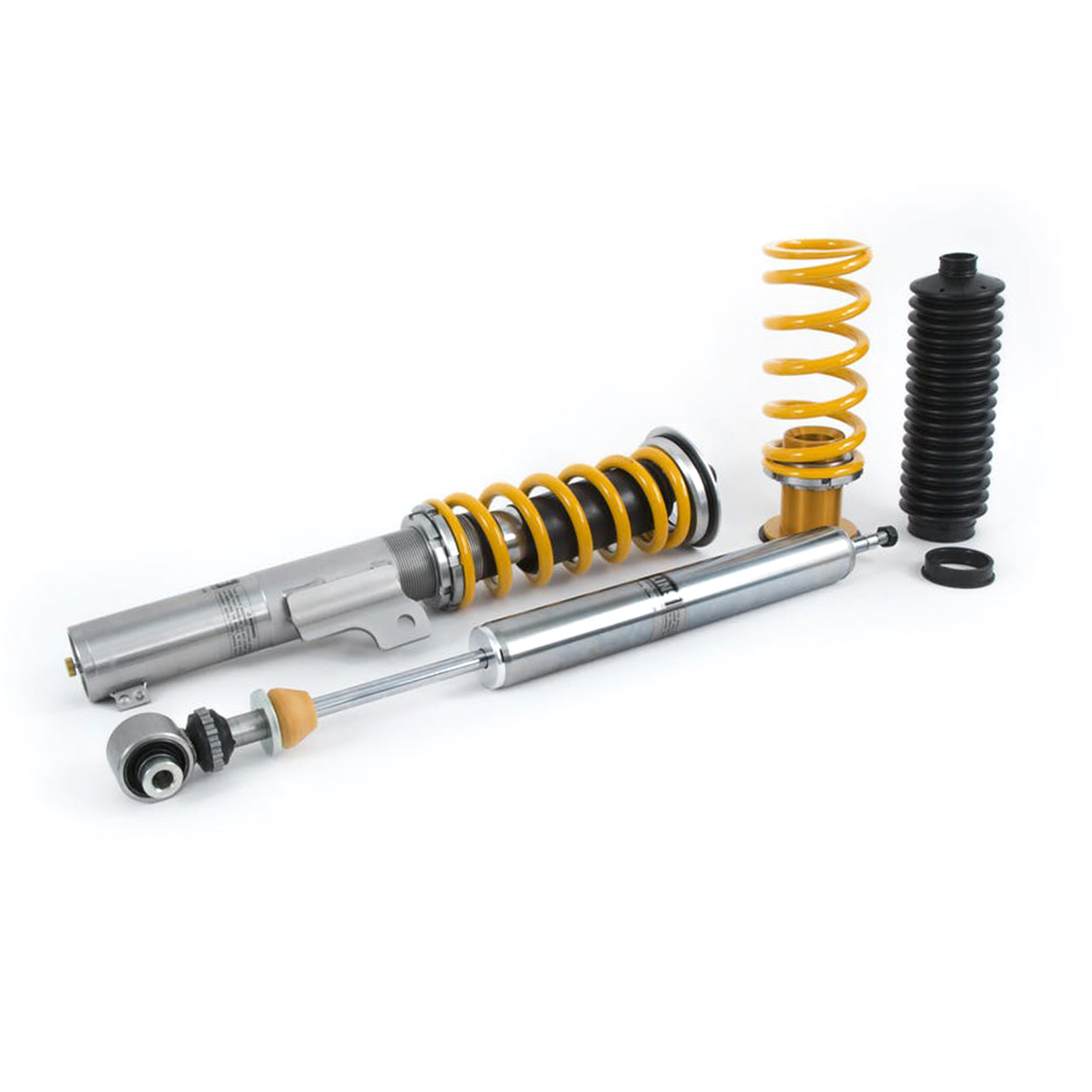 Suspension
Whether you're building a track weapon or just want to remove that unsightly fender gap, COBB has the suspension upgrades you're looking for.  Coilovers or lowering springs and anti-sway bars are all available to make you car feel like it's handling on rails without sacrificing any significant comfort.