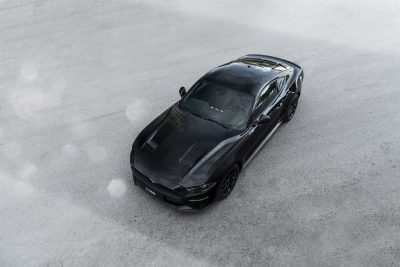 History of the Ford Mustang
There aren't many car brands more iconic than the Ford Mustang.  For over 50 years this prancin' pony has been the every-man token tool for burnouts, donuts, and other automotive hoonery.  Aside from the endless fun the Mustang offers, it also has a longstanding performance pedigree. 
The Mustang has set numerous records on the racetrack and on the sales floor.  For most of its life, any performance version of the mustang came only by way of a naturally aspirated v8 engine.  Now, performance can also be had via an EcoBoost inline four cylinder. Small displacement turbo? That's ripe for COBB Tuning.
Why Choose COBB for Your Mustang EcoBoost
COBB had a jump start on development for the first generation EcoBoost powerplants.  The engines were very similar to the offerings available in the Mazdaspeed platform which was already COBB supported.  In early 2014, COBB released the Accessport for the Focus and Fiesta STs. Since then, our dedication for developing solutions that improve vehicle performance and the driving experience has continued to the Mustang EcoBoost.
COBB Tuning approaches design by taking the entire vehicle-platform into account as a complete system. Our ultra-high-quality Ford Mustang parts and services are professionally engineered, thoroughly tested and backed by industry leading customer service to ensure that they meet our objectives and exceed customer expectations.
We are a one-stop firm with an enviable set of qualified skills and the exceptional ability to design, engineer, manufacture, test and service our own products under one roof. Whether it's our state-of-the-art Accessport ECU programmer, our exceptional bolt-on Ford performance parts, COBB Tuning has the experience, skill and attitude to become your ultimate aftermarket Ford Mustang parts and tuning solution.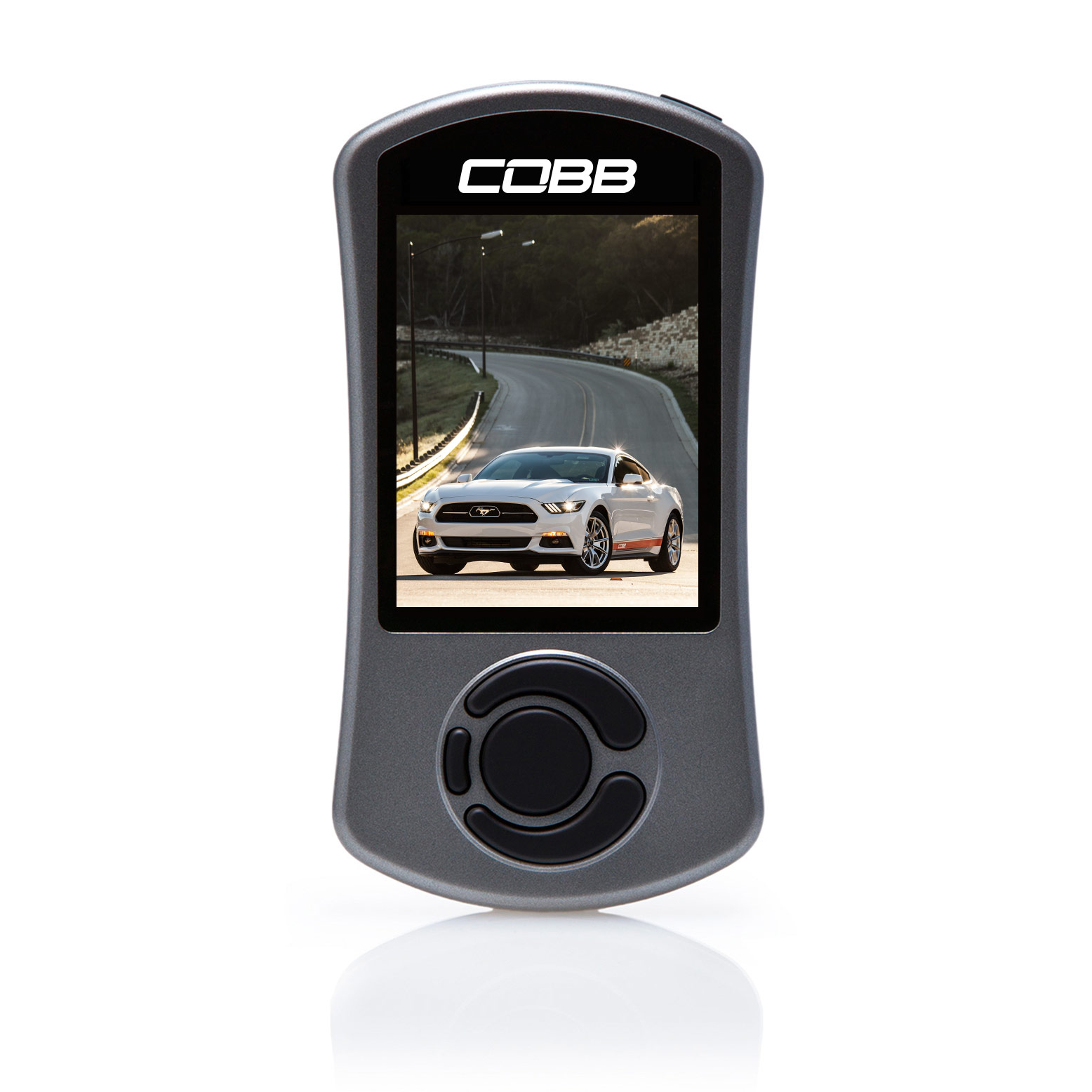 Ford Mustang Stage Packages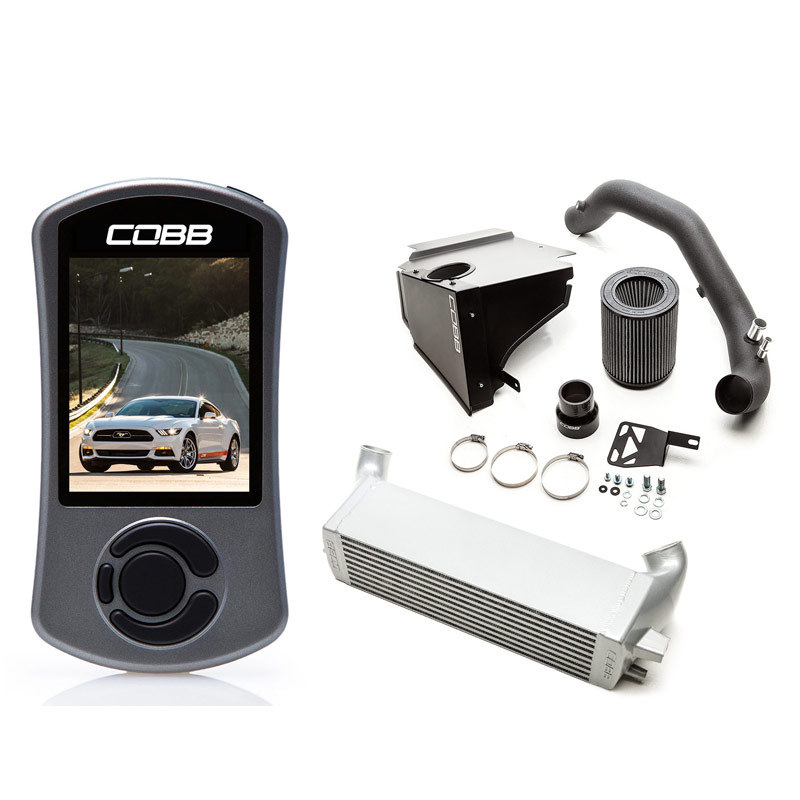 Stage Packages
Our engineers rigorously test our Mustang Performance Parts to find the right order and combination for the best incremental power gains. Maps are created and tested to tune the ECU so that it supports and takes advantage of each part. With these results, COBB is able to create the Upgrade Path of Staged Packages that have all the necessary auto parts to upgrade your Mustang. Each Stage Package incorporates the performance parts below.  You can start with Stage 1 or immediately get everything and go straight to Stage 2! Learn more about our Mustang Performance Parts & meet your ultimate Mustang tuning solution today – The COBB Way.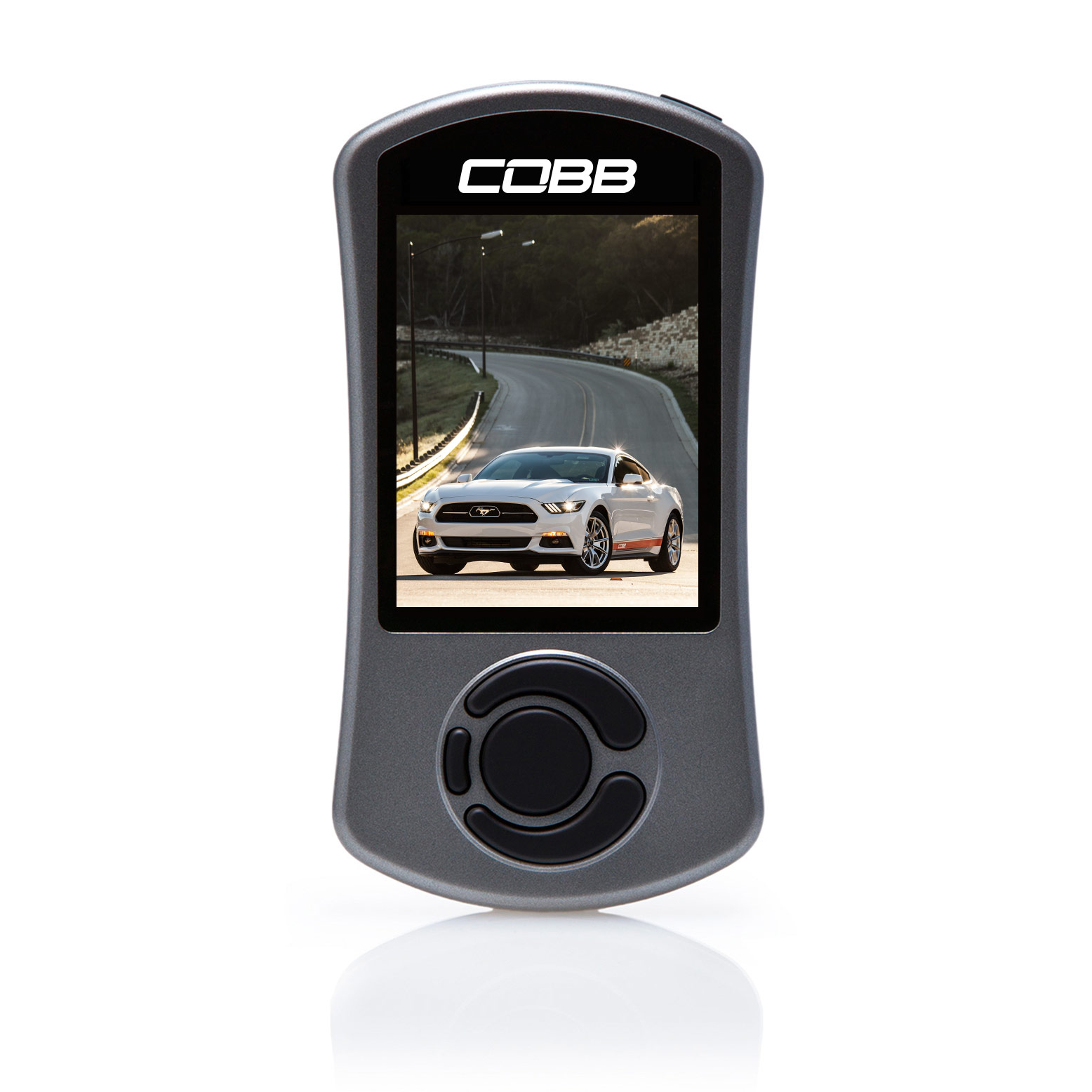 Accessport
Looking for Mustang EcoBoost aftermarket performance parts?  It all starts with the Accessport! The Mustang Accessport is the world's best selling, most flexible ECU upgrade solution for your Mustang.  Simply plug this device into your car's OBD port and you have the capability to reflash the ECU to enjoy power gains, unmatched custom features like launch control and transbrake, and other improvements immediately!  All of the off the shelf maps are included at no additional cost and free updates are simplified with Accessport Manager. It's the last engine management solution you'll ever need!
Ford Mustang Air Induction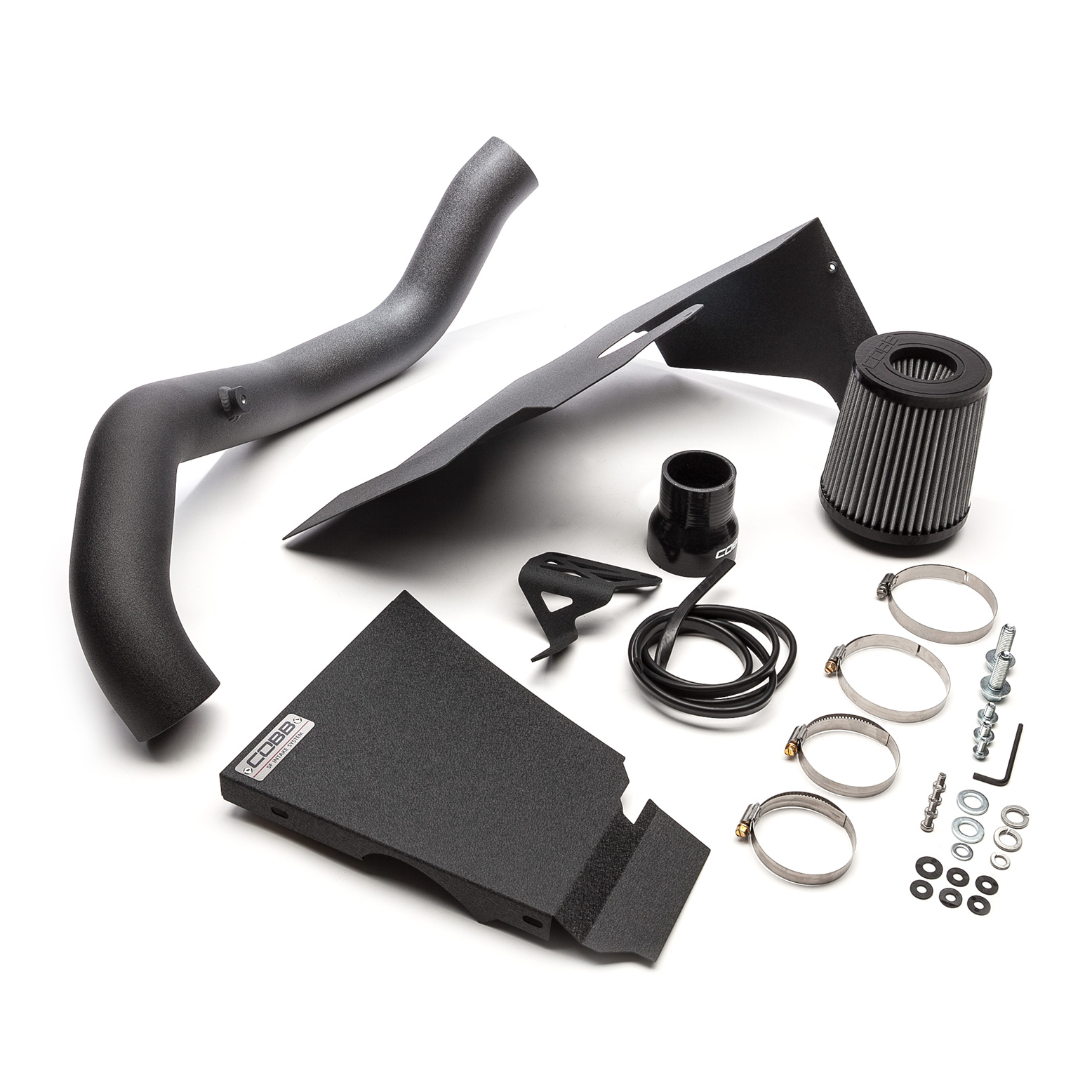 Intake
Looking for increased power and an enhanced auditory experience?  Look no further!
The COBB Intake for the Mustang EcoBoost checks every box that enthusiasts expect from a high-quality bolt on upgrade. The factory piping from the air-box is replaced with dual 3″ mandrel bent aluminum tubing to maximize airflow while custom silicone couplers ensure perfect OEM-like fitment.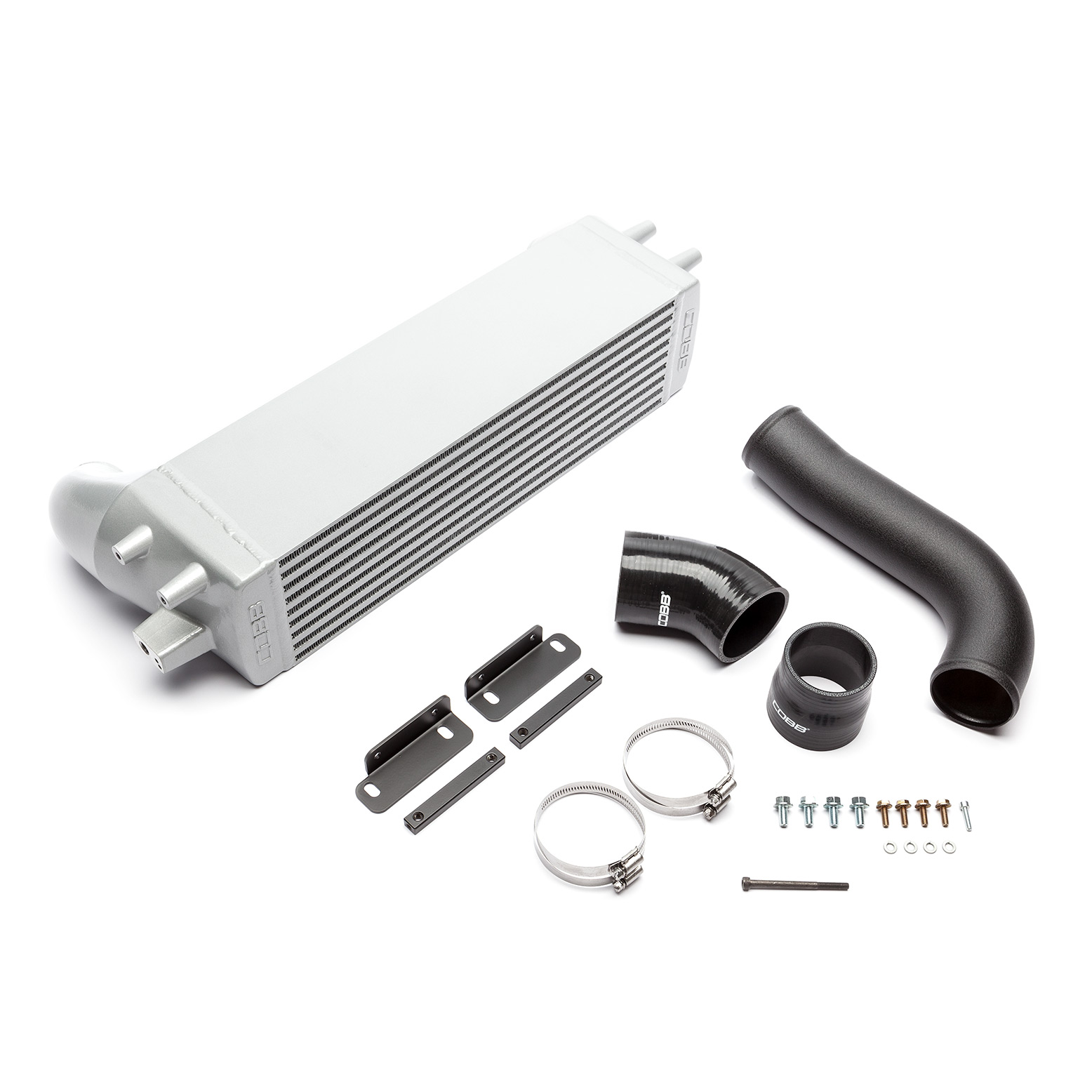 Intercooler
Looking for an effective solution to eliminate inconsistent power delivery from your Mustang? Look no further than the  COBB Tuning Front Mount Intercooler. The factory intercooler can easily be over worked and overheated due to its size. Thus, the intake air temperatures rise causing a loss in power. Replace your factory intercooler with the COBB Tuning Front Mount Intercooler to ensure that your engine is receiving the coolest possible air, giving you more power!
During exhaustive testing, the COBB engineers found that heat, not necessarily airflow, was the biggest restriction to power on the Mustang platform.  As such, they created a larger COBB Front Mount Intercooler. This setup cools temps as much as 100 degrees and produces significant power.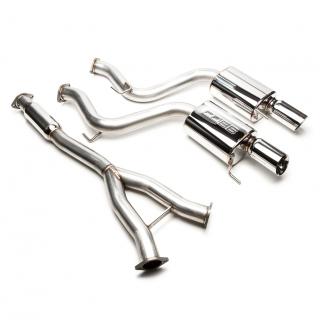 Exhaust
Whether you simply want the car to sound better or want to free up the full potential of your Mustang, COBB has your Mustang Ford performance parts needs covered with a range of exhaust options.