2015+ Subaru WRX Redline Carbon Fiber Intake
Today, we announce the Redline Carbon Fiber Intake for the 2015+ FA20 DIT WRX for North American and Australian models!
This has been in the works for a long time and we're super pumped to officially introduce it!  Not only is this Redline WRX intake great looking and an easy way to scratch that modification itch, it's genuinely a measurable improvement for the car.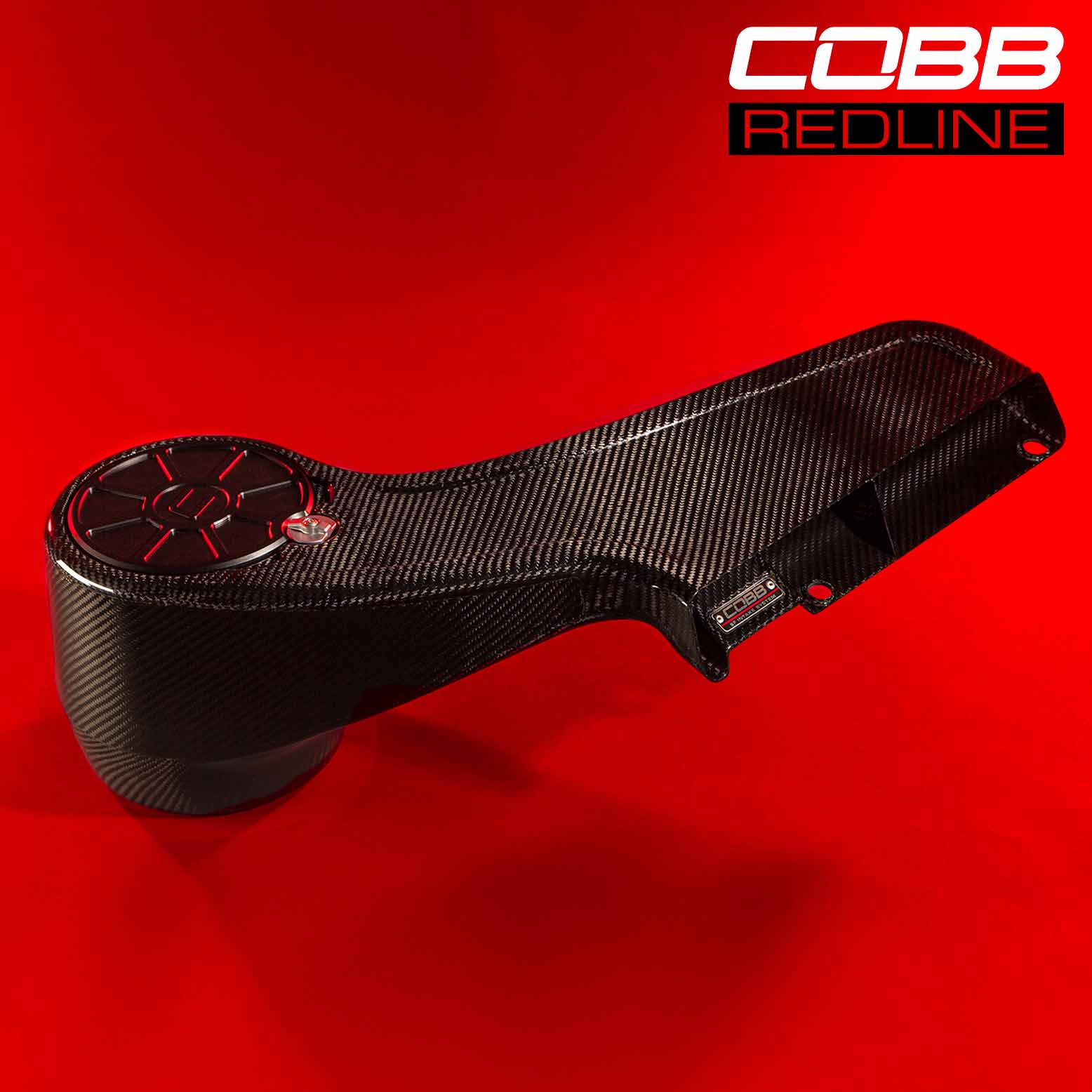 Construction
The air box is made from 100% carbon fiber with a twill weave pattern. The air duct and filter housing is one complete solid piece with a very sleek design and an OEM like fit that is super light and strong. We apply a high quality PPG polished coating to make it shine and also protect the carbon fiber from yellowing or failing.  And, it's accented by the black COBB plate that is only found on Redline products.
The intake makes use of  a cone filter that is re-usable as it can be cleaned and re-oiled whenever necessary. A favorite design feature is that once the entire intake is installed, you don't need a single tool to remove the filter to clean it or to check for dirt and debris that may have come in thru the duct.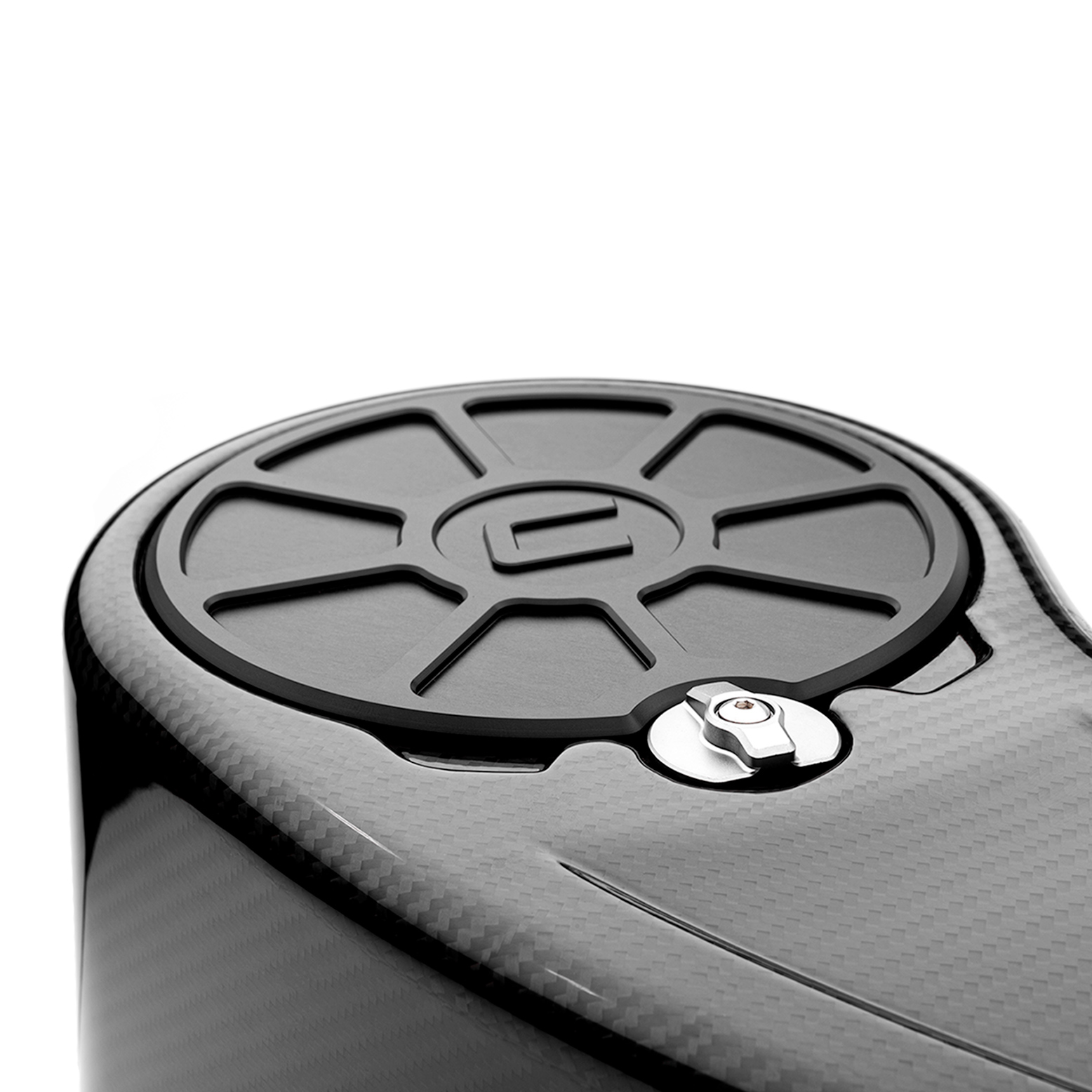 This billet aluminum lid is machined to perfectly fit on top and when closed, it actually presses and secures the filter on to the velocity stack at the bottom – you don't even need a hose clamp. We also provide adhesive foam gaskets to seal, protect, and prevent noises from the lid which is anodized in black, has the COBB C logo right in the middle, and is held in place by this billet knob that is really satisfying to turn.
On the underside of the airbox and attached to the filter is our glass reinforced nylon velocity stack. It ensures a snug fit with ideal airflow directed by the integrated air straighteners just before the MAF sensor.
And the final major piece is the beefy 3" diameter pipe that connects the carbon air box to the actual turbo with these multilayer reinforced silicone couplers and of course as usual with all of our Redline products. We make sure the hardware is special as well. The hose clamps are black to blend in cleanly and the supplied bolts and washers are all high grade and custom just for this kit.
Performance
The FA20 WRX Redline intake is not just a pretty thing to look fancy under the hood.  It really does boost performance in multiple ways.
On our dyno we compared a stock intake to the Redline intake and from around 3500rpms you begin seeing improvements in horsepower and that holds out the entire pull all the way to redline. It's not just one convenient spot on the graph where it happens to jump up by double digits for a moment – you can see in this graph that the power difference under the curve is significant all the way through.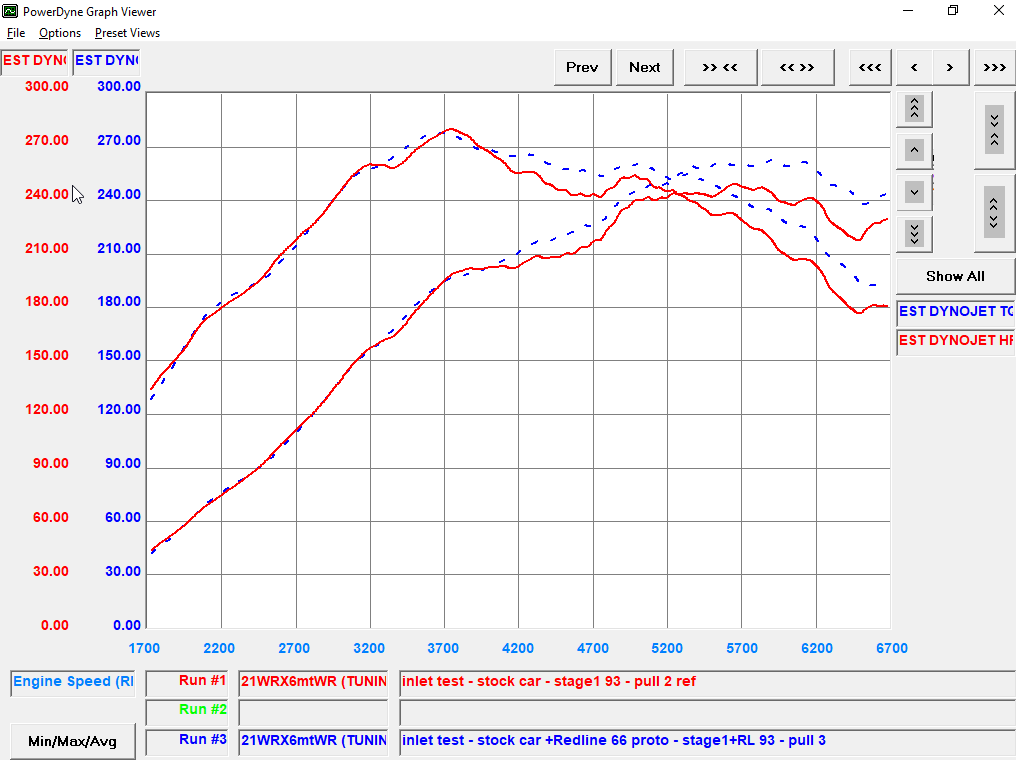 It offers more than just power, though.  In addition to the velocity stack with integrated air straighteners, our engineers put a lot of effort into designing the single piece carbon air box in a way that makes it almost completely sealed with the exception of these moisture drain holes. Plus it has a shape that provides as much equal and even airflow through the entire circumference of the filter as possible to drastically cut down on turbulent and varied behavior as the air moves thru the system.  This greatly reduces the need for fuel trims to compensate for that erratic airflow behavior which produces a more stable overall tune whether OTS or custom.
If you're working with someone in our Protuner network, we are confident once they tune a few of these, it will be their "go-to" intake from then on.  The level of consistency and accuracy in mass airflow readings that we've achieved after more than a full year of CAD, flow bench, dyno, road, and track testing, is unparalleled.
There are a lot of reasons why people like to buy intakes for their car and this intake has all of them!
Easy to install
Looks amazing
Top tier quality materials
Several unique design features
Performance gains and consistency
Stage Packages
The COBB Redline Carbon Fiber Intake is also available in a Stage Package which includes the Accessport.  This Stage 1+ Redline Carbon Fiber Power Package is available in North America (USDM) or Australian (ADM) compatibility.
The community of VA WRX owners have been hugely supportive of COBB Tuning since the cars came out in 2015. We're incredibly happy to offer up such a cool product as a satisfying capstone before the next generation arrives.  Head over to cobbtuning.com or one of our approved dealers to order one now.  Looking for other mods? See our expansive list of Subaru performance parts today!