Porsche 992 Turbo S Tuning Support Now Available!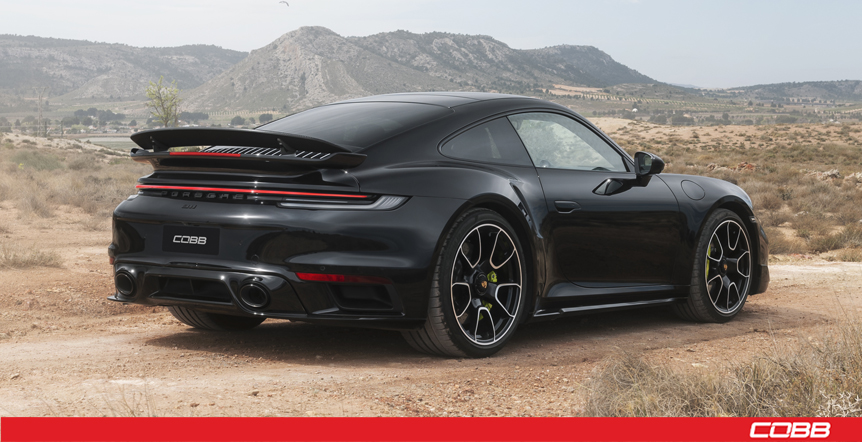 Porsche's next generation of it's iconic 911, deemed the 992, spares no expense and in the uber-powerful Turbo S trim, the speed and power are simply unfathomable to most automotive enthusiasts. We're known for getting even more performance out of the Porsche platform and that's exactly what we did with the Porsche Turbo S using our in-house software, the AP3-POR-018 Accessport device, and our team of expert calibrators. And the best news is that customers in California are safe to install and cruise down the PCH because this Accessport and the associated tunes all have an Executive Order from CARB making it 50-state legal under D-660-161!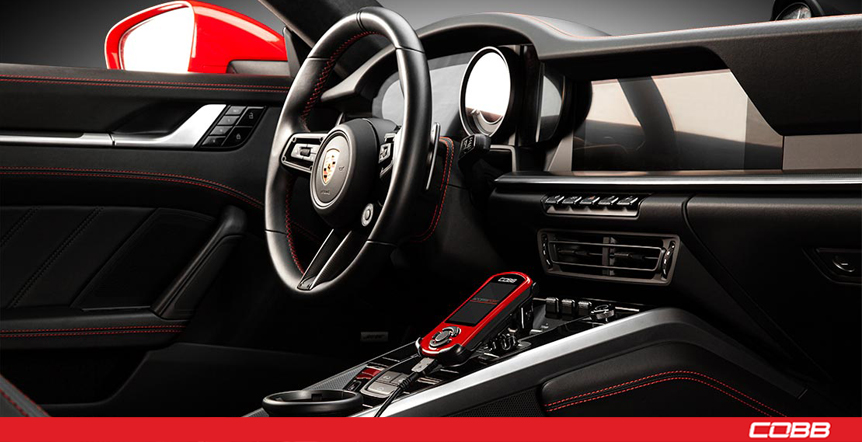 The Accessport V3 is the world's best selling, most flexible ECU tuning solution for Porsche. Unlock power hidden within the vehicle by replacing conservative factory settings with more aggressive calibrations. Upgrade forever with included off-the-shelf (OTS) calibrations and the ability to custom tune for most bolt-on modifications via Accesstuner Pro. It's the last engine management solution you'll ever need.  Installation takes just 20 minutes from the comfort of your own garage or driveway.  Simply connect the included OBDII cable to your 992's OBDII port under the steering column and follow intuitive the on-screen instructions.
Vehicles Supported:
And for all you 992 owners without that specific trim model, don't worry as we're already well progressed in the development of the S / GTS / and Turbo models and should be releasing those soon, so stay tuned!
---
992 Turbo S Power Gains
Our Stage 1 calibrations for the 992 Turbo S are available for either 91 or 93 octane fuel and their increase over stock is truly astonishing.  On 93 octane fuel, we are seeing 693 whp tuned compared to 618 whp stock and a mind-bending 702 wtq tuned compared to 570 wtq stock.  This means you have an additional 132 lb-ft of torque on tap in the mid range along with an increase of 75 hp pulling you through the powerband.
Stage 1 93
Peak: +11.90% HP / Max: +23.50% HP
Peak: +23.20% TQ / Max: +23.80% TQ
Stage 1 91
Peak: +7.90% HP / Max: +19.90% HP
Peak: +19.40% TQ / Max: +20.00% TQ
For additional information, See Map Notes.

For those interested in custom tuning, our Accesstuner Pro software also now supports these vehicles.  Any of our Authorized Porsche Protuners can create a custom calibration for use with your Accessport.  Find a COBB Porsche Protuner HERE.