Porsche
Accessport for Porsche 718 Cayman/Boxster GTS 4.0, Cayman GT4, Spyder
$ 1,625.00
---
---
Description
The in-cabin mountable Accessport V3 has a large, full color, high resolution screen which allows you to monitor up to six parameters in real time. Fully customizable from the look (multiple bezel colors), layout (set up a race, street or dyno gauge cluster) and mounting options (choose from 1,000s of standard vehicle mounts). Of course, all of the great COBB tuning is included - with enough space for 100 calibrations. This is your new Accessport - and maybe the last one you'll ever need.

Warning! Installation of this Accessport over anything other than OEM or COBB software may result in ECU/TCU failure. Please contact COBB Support if you have any questions.
CLICK HERE FOR MAP NOTES, DYNO CHARTS AND POWER GAINS
Interactive dyno chart: hover or tap lines for HP and TQ percentages.
---
---
---
---
Why?
The Accessport V3 is the world's best selling, most flexible ECU upgrade solution for Porsche. Unlock power hidden within the vehicle by replacing conservative factory settings with more aggressive calibrations. Upgrade forever with off-the-shelf (OTS) calibrations for most bolt-on modifications. It's the last engine management solution you'll ever need.
---
Features
Accessport for Porsche 718 Cayman/Boxster GTS 4.0, Cayman GT4, Spyder
Larger, full color, higher resolution screen
Customizable multi-gauge display
In vehicle mount, with on/off switch
User-Customizable Start Up Screen
Interchangeable faceplates
---
Gallery (11)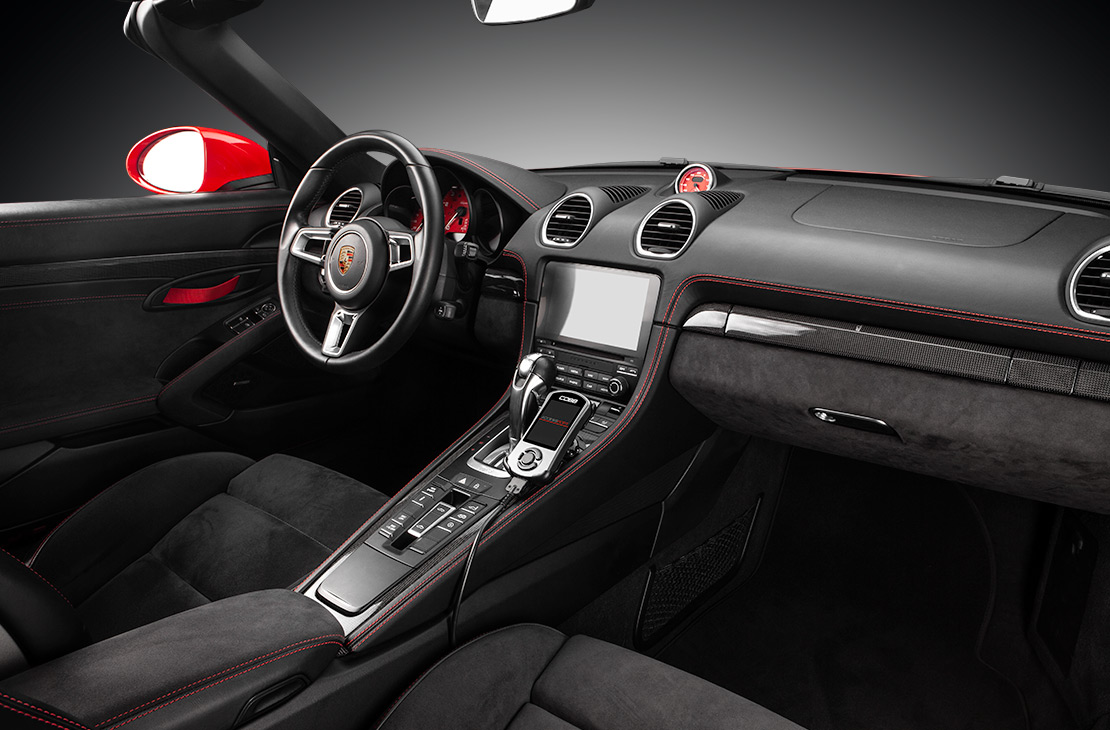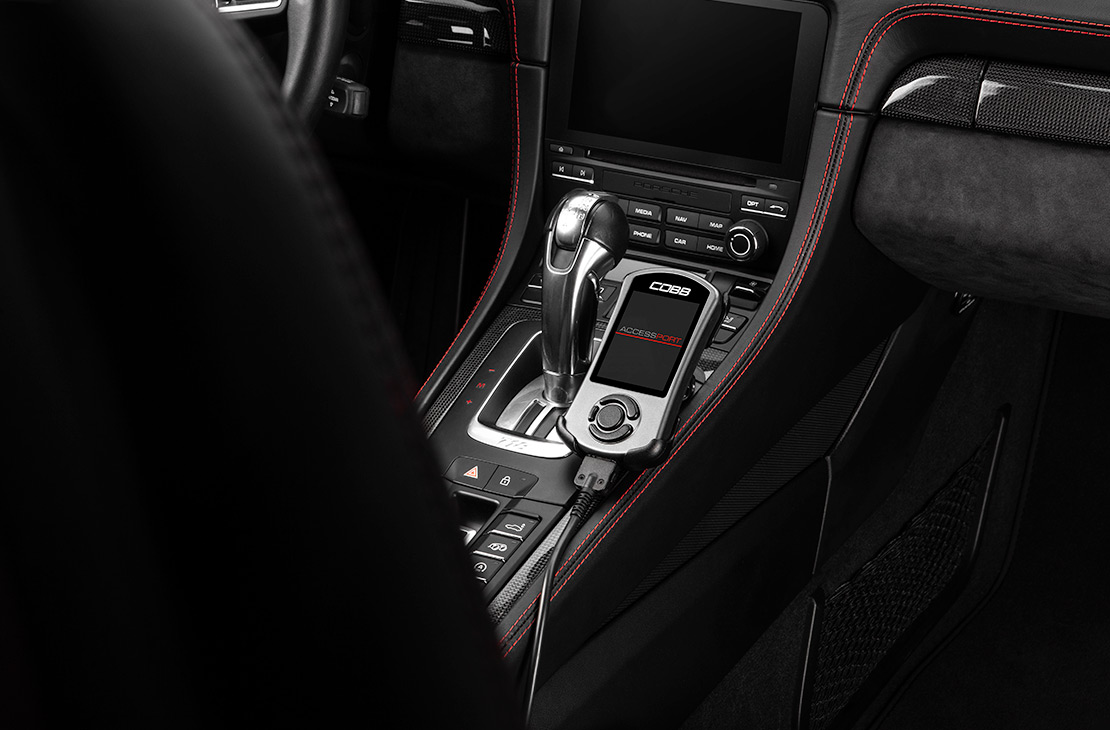 ---
Details
Accessport V3 Features:
Simple Installation:
 Everything is included for the simple installation!  Intuitive on-screen instructions identify your exact vehicle and available maps.
Simple Uninstall:
 Remove Accessport programming with the easy to use Uninstall option in the main menu.
Trouble Codes:
 Read engine trouble codes to diagnose issues.  Clear them when resolved.  Prevent expensive trips to the dealership.
Change Maps: 
Store up to 100 maps from our OTS map database or from your favorite COBB tuner and quickly switch between them for any need.
Gauges
? Use your Accessport as a gauge to monitor boost or any other live information, directly from the ECU.
Data Logging:
 Record multiple data channels simultaneously for in-depth evaluation of engine performance.  Stores up to 10 hours.
Performance Measuring:
 Welcome to your own performance evaluation suite!  Measure 0-60 mph time, 60 foot and ¼ mile ET's. and Trap Speed.
Shift Light:  
Set custom RPM warning lights for perfect shifts every time.
AP Manager: 
Use your PC or Mac to manage maps, download recorded datalogs, or quickly update your Accessport.  Download free from right
HERE
.