Mitsubishi
Mitsubishi Evo X 3 Inch Turbo Inlet - Stealth Black
$ 145.00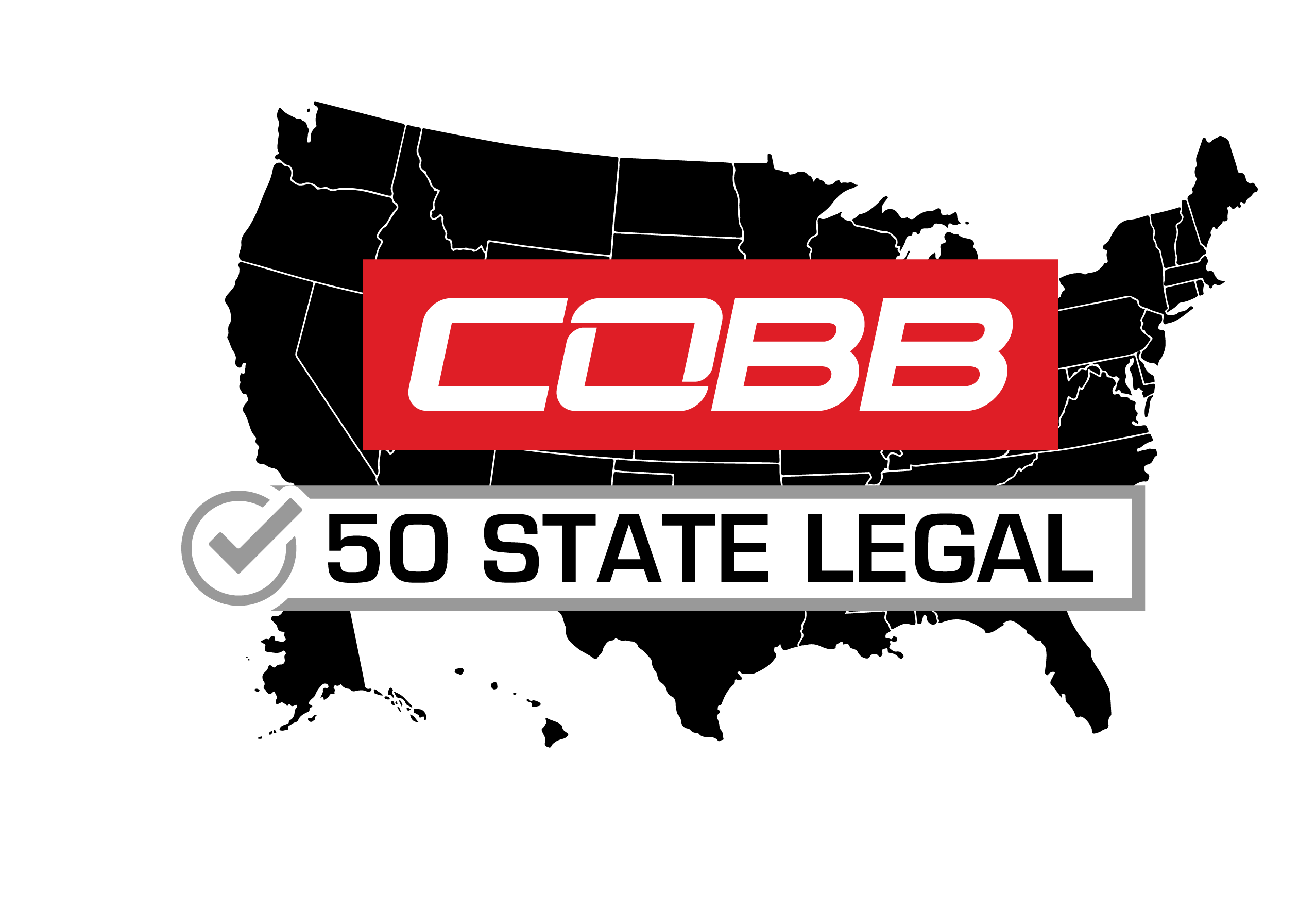 ---
Emissions
50 State Legal.
This part is legal for sale and use on Emissions Controlled Vehicles in all 50 states when used in accordance with the manufacturer's application guide because it has a California Air Resources Board (CARB) Executive Order (EO) number:
---
Description
The COBB 3" Turbo Inlet Hose is constructed using four ply steel-reinforced silicone, eliminating the issue of hose collapse that other inlet pipes suffer while under suction at peak demand. While the steel reinforcement provides excellent stability, the silicone allows adequate torsional flex, allowing engine movement on the OEM engine mounts under hard acceleration without risk of separation. Available in COBB Blue or Stealth Black, this system uses all factory fittings and clamps.
---
Why?
The COBB Tuning 3" Turbo Inlet Hose is designed for use with 3" inlet turbos, such as the MHI TF06-18K. The bulge design of the COBB Inlet Hose increases the cross-section to 3.5" to maximize air flow delivered directly to your 3" turbocharger, providing much more efficient power and response. The smooth inner walls of the COBB Turbo Inlet taper gradually at both ends and reduce the air turbulence that occurs in the factory accordion style inlet. Designed to work with factory sized intakes.
---
Features
Mitsubishi Evo X 3 Inch Turbo Inlet - Stealth Black
4-Ply Steel Reinforced Silicone
Stealth Black or COBB Blue
Designed to be used with Stock Intake or Stock-Sized Intakes
Smooth Inner Walls for Quicker Airflow to the Turbo
Bulges to 3.5" to Increase Potential Air Flow Delivery
---
Gallery (2)