Ford
Stage 2 Power Package Silver (Factory Location Intercooler) Ford F-150 3.5L / Tremor 2021-2022
$ 1,575.00
---
Emissions
50 State Legal.
This part is legal for sale and use on Emissions Controlled Vehicles in all 50 states when used in accordance with the manufacturer's application guide because it has a California Air Resources Board (CARB) Executive Order (EO) number:
---
Description
The Accessport V3 is the world's best selling, most flexible ECU and TCM upgrade solution for Ford. Unlock power hidden within the vehicle by replacing conservative factory settings with more aggressive calibrations. Upgrade forever with off-the-shelf (OTS) calibrations for most bolt-on modifications. It's the last engine management solution you'll ever need.
This version of the Accessport includes the capability to flash the TCM which is the unit that controls the transmission. It includes various Off The Shelf transmission tunes which adjust shift points, shift firmness, skip shift behavior, and torque limits to fit your preferred driving style.
This Accessport listing comes with the Intake Snorkel bracket (8G4625).
The flashing process requires an extra step before the Accessport is able to communicate. ECUs will need to be shipped to COBB Tuning to be unlocked, more on that process HERE.
This FMIC was designed in house with attention to detail lacking on other aftermarket offerings. Computational fluid dynamic analysis was used to create the smoothest end tank design which increases flow evenly and resulted in no areas of significant turbulence. The outlet port of the intercooler was also designed with a large chamfer to provide a smooth transition out of the intercooler into the throttle body tube to further reduce turbulence in the system.
For those planning additional modifications like water or methanol injection, this intercooler also has two flat sections into the casting. The top flat can easily be drilled and tapped to introduce a nozzle. The bottom flat can be used as a drain port.
This cast aluminum, TIG welded assembly offers a core that is 70% greater than the stock unit and offers 10% more cooling surface area. All while mating snugly to the OEM shutter shroud requiring absolutely no cutting, trimming, or permanent modification to the vehicle.
---
Why?
The in-cabin mountable Accessport V3 has a large, full color, high resolution screen which allows you to monitor up to six parameters in real time. Fully customizable from the look (multiple bezel colors), layout (set up a race, street or dyno gauge cluster) and mounting options (choose from 1,000s of standard vehicle mounts). Of course, all of the great COBB tuning is included - with enough space for 100 calibrations. This is your new Accessport - and maybe the last one you'll ever need.


CLICK HERE FOR MAP NOTES, DYNO CHARTS AND POWER GAINS
Interactive dyno chart: hover or tap lines for HP and TQ percentages.
---
Features
Stage 2 Power Package Silver (Factory Location Intercooler) Ford F-150 3.5L / Tremor 2021-2022
Accessport with TCM Flashing
Factory Location Silver FMIC
COBB Vehicle Badge
Includes Intake Snorkel bracket
Compatible with COBB Accessport OTS Maps
---
Gallery (9)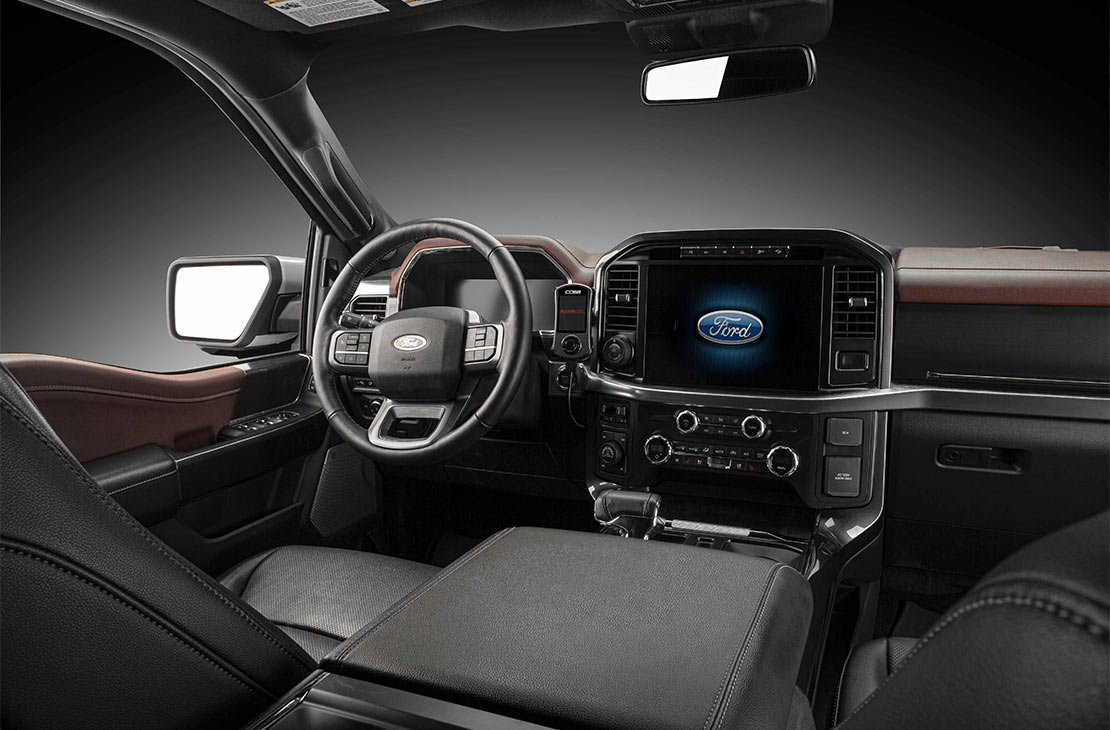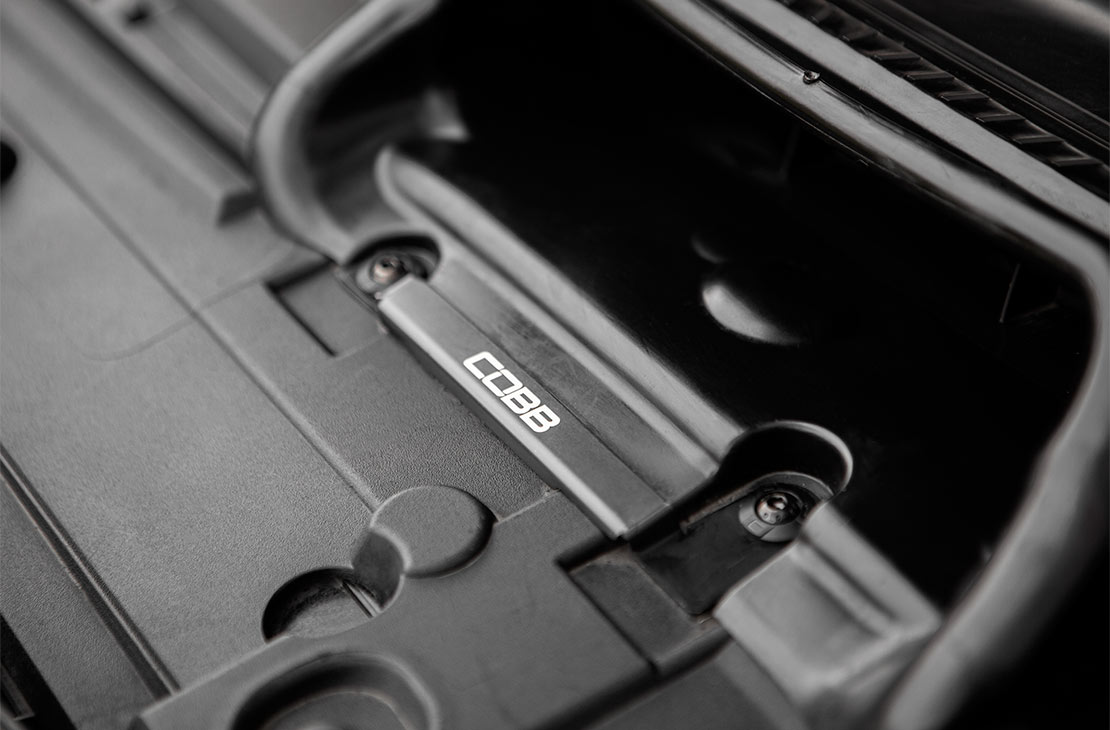 ---
Details
Simple Installation:
 Everything is included for the simple installation!  Intuitive on-screen instructions identify your exact vehicle and available maps.
Simple Uninstall:
 Revert your ECU to exactly as it was before with the easy to use Uninstall option from the main menu.
Troubleshooting:  Read codes, Clear Codes, Identify Vehicle, I/M Readiness, Keep Alive Memory, Memory Snapshot, Reset ECU.
Change Maps: 
Store up to 100 maps from our OTS map database or from your favorite COBB tuner and quickly switch between them for any need.
Gauges:
Use your Accessport as a gauge to monitor boost or any other live information, directly from the ECU.
Data Logging:
 Record multiple data channels simultaneously for in-depth evaluation of engine performance.  Stores up to 10 hours.
Performance Measuring:
 Welcome to your own performance evaluation suite!  Measure 0-60 mph time, 60 foot and ¼ mile ET's. and Trap Speed.
Shift Light:  
Set custom RPM warning lights for perfect shifts every time.
AP Manager: 
Use your PC or Mac to manage maps, download recorded datalogs, or quickly update your Accessport.  Download free from right
HERE
.
---
Included COBB Custom Features:
Included Custom Features:
COBB Custom Features: Auto Start-Stop
COBB Custom Features: Dynamic Pedal Control
COBB Custom Features: Tire Size Adjustment
COBB Custom Features: Valet Mode
---
ECU MAP OPTIONS:
Stage0
Stage1 91/93 Oct.
Stage2 91/93 Oct.
Performance Tow 91/93 Oct.
TCM MAP OPTIONS:
Simulated Stock
OEM+
Sport
All OTS maps have the truck's Auto Start/Stop disabled by default.