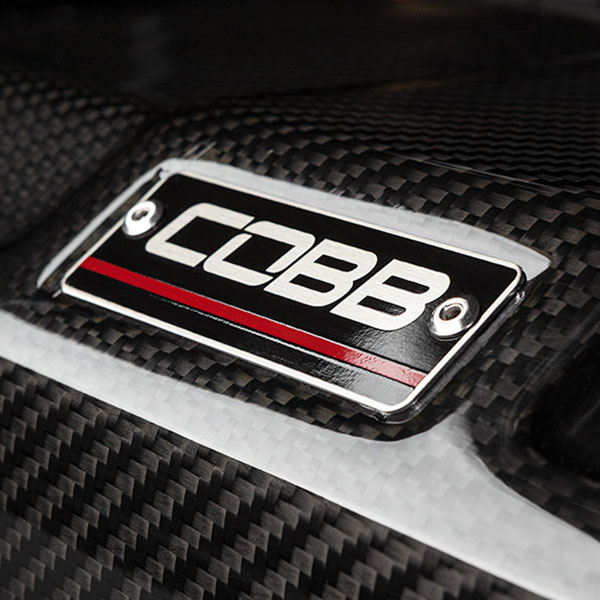 COBB REDLINE SERIES
Our Redline products are constructed from premium materials, sparing no expense in quality or design. Intake systems and accessories in this line feature carbon fiber as a main component, complemented by bespoke black anodized or E-coated hardware. Treat your car with the quality parts it deserves with COBB Redline.
• 2x2 Twill Carbon Fiber Weave
• High Quality Gloss Finish
• Bespoke COBB Redline Badge
• Satin Black Powder Coated Aluminum Brackets

COBB REDLINE STAGE POWER PACKAGES:
Our Redline products can be purchased as a stand-alone item or as part of our Stage Power Packages. It is compatible with both a factory tune and Off The Shelf maps via the V3 Accessport. Our engineers rigorously test Hard Parts to find the right order and combination for the best incremental power gains. Maps are created and tested to tune the ECU so that it supports and takes advantage of each part. With these results, COBB is able to create the Upgrade Path of Staged Packages that have all the necessary parts to upgrade your car.

Audi / Volkswagen Redline Products
Nissan GT-R Redline Products