Accessport for Porsche Macan Now Supports 2.0L Base Macan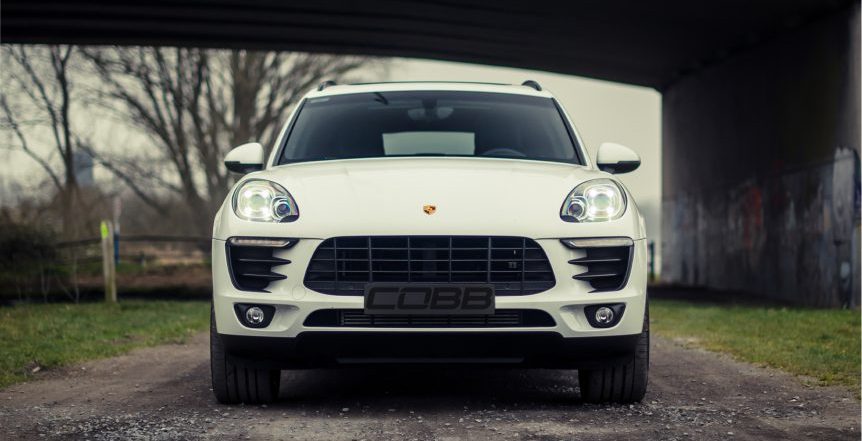 Our COBB Porsche team is excited to announce the availability of Accessport tuning support for Porsche Macan Base 2.0L vehicles.  Moving forward, the Accessport for Porsche Macan will also include support and Off The Shelf Maps for Porsche's entry level Macan.  With maximum gains of up to 45% HP and TQ over stock, the Accessport and Stage 1 performance calibrations completely transform the Macan.  Paired with an Alpha Performance Drop-In Air Filter, the Stage 1 Power Package improves intake efficiency and provides enough power to give a stock Macan S a scare!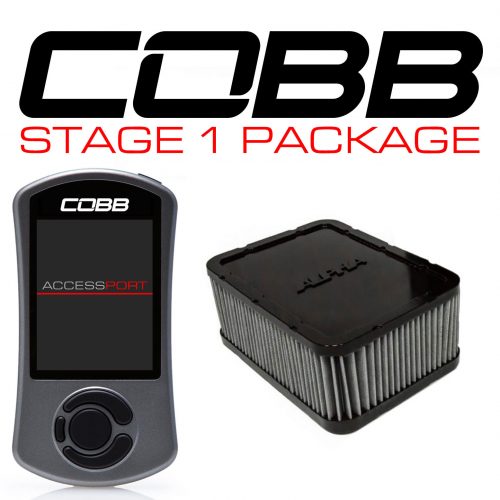 The Porsche Macan Stage 1 Power Package includes the COBB Accessport and Alpha Performance High Flow Filter. The handheld Accessport V3 has a large, full color, higher resolution screen which allows you to monitor up to six parameters in real time. Fully customizable from the look (multiple bezel colors), layout (set up a race, street or dyno gauge cluster) and mounting options (choose from 1,000s of standard vehicle mounts). Of course, all of the great COBB tuning is included – with enough space for 100 calibrations. This is your new Accessport – and maybe the last one you'll ever need. All Performance Maps are pre-loaded on the Accessport. Each Alpha Performance High-Flow filter flows an incredible 640 cubic feet of air a minute. The filters being able to move this much air makes them effective to over 800 horsepower in the V6 powered Macan. To take it one step further the filtration media is tested using the ISO 5011 Fine Testing Standard to a minimum of 97% efficiency rating.
The Alpha Performance Filters are made with materials specifically designed for automotive applications. They consist of a synthetic non-woven multi-layer structure. The filter does NOT use oil or chemicals of any kind to aid filtration and will not degrade over time with exposure to varying temperatures and humidity like similar cotton based filters. This creates consistent performance between cleanings over the lifetime of the filter. The filter is easily cleaned by blowing compressed air across the media from the inside out to blow off residual dirt and dust.
Power Gains
Our Porsche Calibration team was able to extract huge gains out of the Turbocharged 2.0L 4-cylinder engine found in the Macan.  The included Stage 1 Off The Shelf Maps support ACN91, 91, 93, and 100 octane fuels, with power potential increasing with octane level.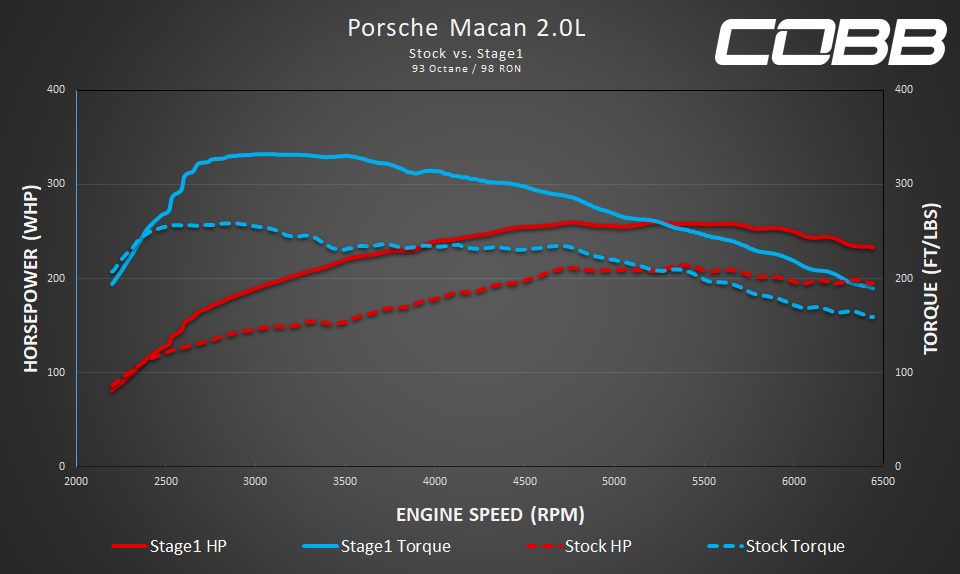 For data specific to each Off The Shelf Map, please visit the Porsche 95B Macan Map Notes Page.