B9/B9.5 Audi SQ5 Accessport Tuning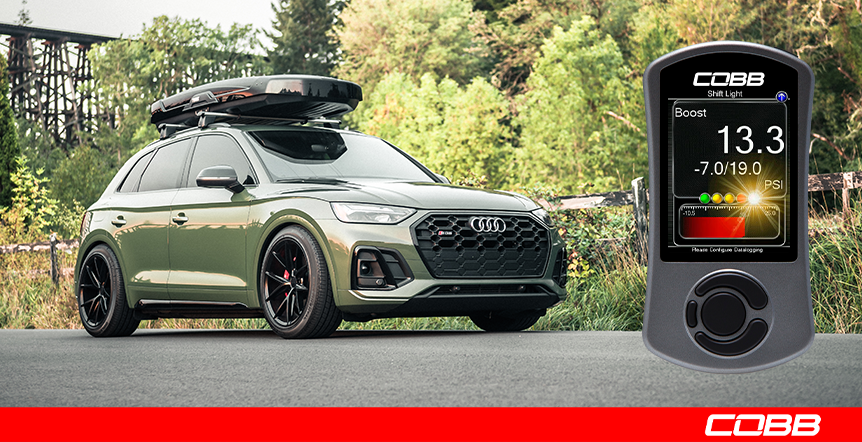 Expanding our Accessport support of VAG vehicles, we're proud to announce release of tuning support for the B9/B9.5 Audi SQ5!  These little SUVs respond surprisingly well to tuning with the 3.0L turbocharged V6 engine providing substantial torque and power gains over stock allowing them to have the GO to match the SHOW and hit above their weight class.

Simple ECU flashing with gauge package! The in-cabin mountable Accessport V3 has a large, full color, high resolution screen which allows you to monitor up to six parameters in real time. Fully customizable from the look (multiple bezel colors), layout (set up race, street, or dyno gauge clusters), and mounting options (choose from 1,000s of standard vehicle mounts). And what's looks without brains? More processing power, memory, and storage to flash faster while saving all of your maps and logs. This is your new Accessport.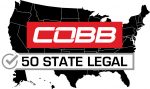 This part is legal for sale and use on Emissions Controlled Vehicles in all 50 states when used in accordance with the manufacturer's application guide because it has a California Air Resources Board (CARB) Executive Order (EO) number: D-660-157

Vehicles Supported
The second generation of SQ5 launched in 2018 and features a 3.0L DOHC direct-injected and turbocharged V6. This engine, dubbed EA839, is a substantially reworked version of the previous-generation SQ5's supercharged V6.  In stock form power output of the SQ5 was measured at ~325 horsepower and 365 torque, measured at the wheels.
2018 Audi SQ5 (B9) USDM
2019 Audi SQ5 (B9) USDM
2020 Audi SQ5 (B9) USDM
2021 Audi SQ5 (B9.5) USDM
2022 Audi SQ5 (B9.5) USDM
2023 Audi SQ5 (B9.5) USDM
Audi SQ5 Stage 1 OTS Map & Power Gains
Included with the Accessport are COBB Stage 1 Off The Shelf (OTS) Maps, intended to be used on an otherwise stock SQ5.  An upgraded cat-back exhaust or panel filter in the factory airbox are able to be used with these calibrations.  Each map file requires a specific fuel rating, either 91 or 93 octane (or better).  As you can see in the dynamic dyno chart below, low end torque is significantly increased using either map.  Peak Torque is increased by 19% on the 91 file and just over 23% using 93 octane.  Power delivery is also much smoother when compared to factory.  While a majority of the gains are observed in the low and mid range, peak power is increased a bit as well.

For those interested in custom tuning, our Accesstuner Pro software also now supports these vehicles.  Any of our Authorized VW/Audi Protuners can create a custom calibration for use with your Accessport.  Find a COBB Porsche Protuner HERE.