BMW Accesstuner Support Now Available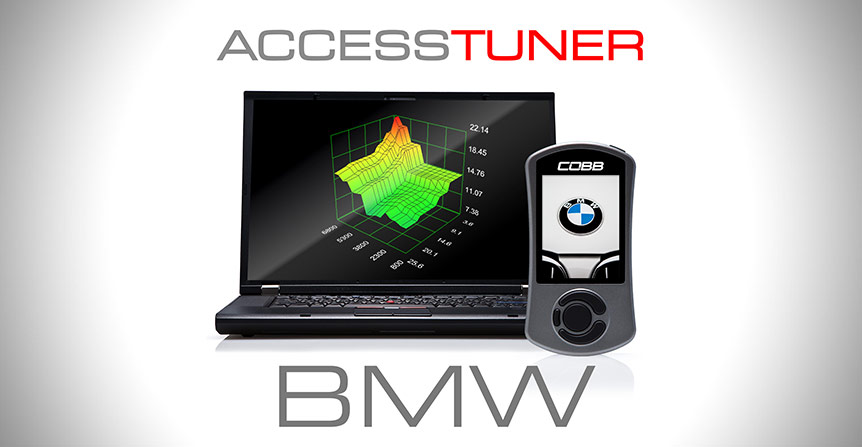 It's back!  After a brief hiatus, we are excited to announce that BMW Accesstuner is now available.  Accesstuner is our software package that allows enthusiasts to create custom calibrations for their Accessport-supported vehicle.  New for Accesstuner are features such as Map Compare and Table Filtering!  Previously, features like these were limited to our Accesstuner Pro software used by approved COBB Protuners.  For a complete list of features, please visit the BMW Accesstuner product page or the following Accesstuner Support Pages.
---
Acquiring Accesstuner
The process for acquiring Accesstuner has changed.  To get the process started, go to the BMW Accesstuner page and click the GET ACCESSTUNER button as seen below.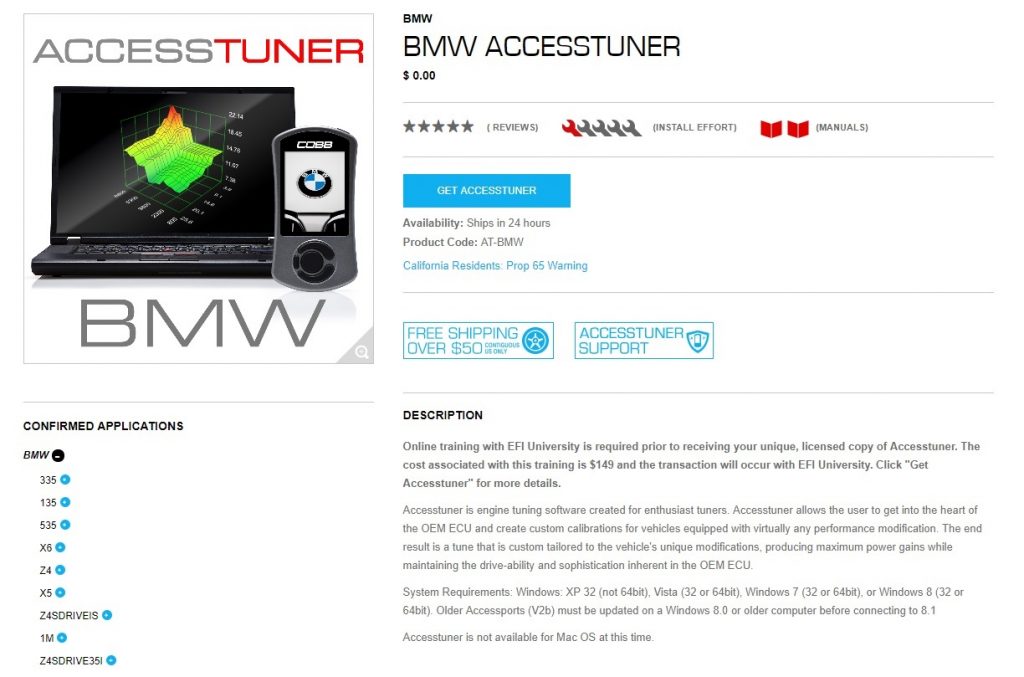 COBB Tuning has partnered with EFI University to provide customers sought-after Accesstuner training. This training and subsequent testing is required to gain access to the Accesstuner software.
Below are the steps to get your copy of Accesstuner:
Provide and confirm the REQUIRED details including your first/last name, email address, Accessport serial #, and Accesstuner supported vehicle.
When details are confirmed, customers will be passed to EFI University checkout for the relative platform course (i.e. Nissan BMW).
Once checkout is complete, EFI University will provide you with the Accesstuner training course.
Once the Accesstuner course is complete, Accesstuner testing will be administered and must be passed prior to gaining access to Accesstuner software.
When you successfully pass the Accesstuner training test, you will receive an email with a link to your copy of Accesstuner.
After agreeing to the information, click on the blue button at the bottom of the pop-up window.  Users will then see the following screen which must be filled out correctly in order for the Accesstuner software version to be compatible with their vehicle.
BE SURE TO FILL OUT THIS SECTION ACCURATELY!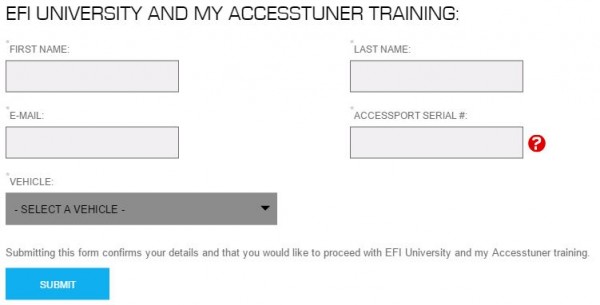 Accesstuner training with EFI University is approximately 2 hours and 45 minutes of video based training.  There are quizzes following each topic and the total testing portion of the training course can be completed in approximately 1 hour and 30 minutes.  Students can take the training at their own pace, but should expect a total commitment of just over 4 hours.