COBB20 – Celebrating 20 Years of COBB Tuning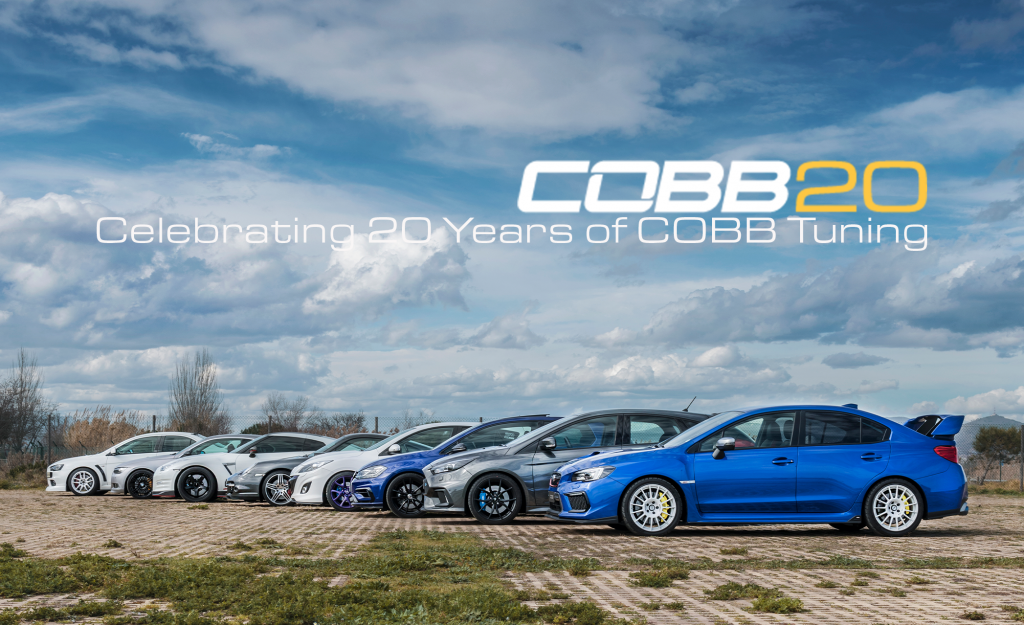 Cobb Tuning is 20 years old!
It's hard to believe that just 20 years ago, Trey Cobb began tuning cars in the back of his dad's tire shop.  At the time, Trey was working at Rotary Performance and wanted to explore Subaru tuning as a side project.  The Impreza 2.5RS was Subaru's entry into the United States' sports sedan market at the time as the turbocharged WRX wouldn't be offered until 2002.  The very first COBB Stage Power Packages combined both bolt-on upgrades and an ECU piggy-back solution for the 2.5RS which provided an easy-to-digest upgrade path for those seeking more from their Imprezas.  Over the next two weeks, we'll be sharing more about COBB Tuning's history and how each milestone has brought us to where we are today.
Stay tuned.  We have more COBB20 announcements to come!
---
11.14.2019
SEMA 2019 delayed the COBB20 celebration for a short while but once we got back from Vegas it was time to party with our Austin crew again! We bumped our normal "First Thursday" car meet to the second Thursday and made it a little extra special.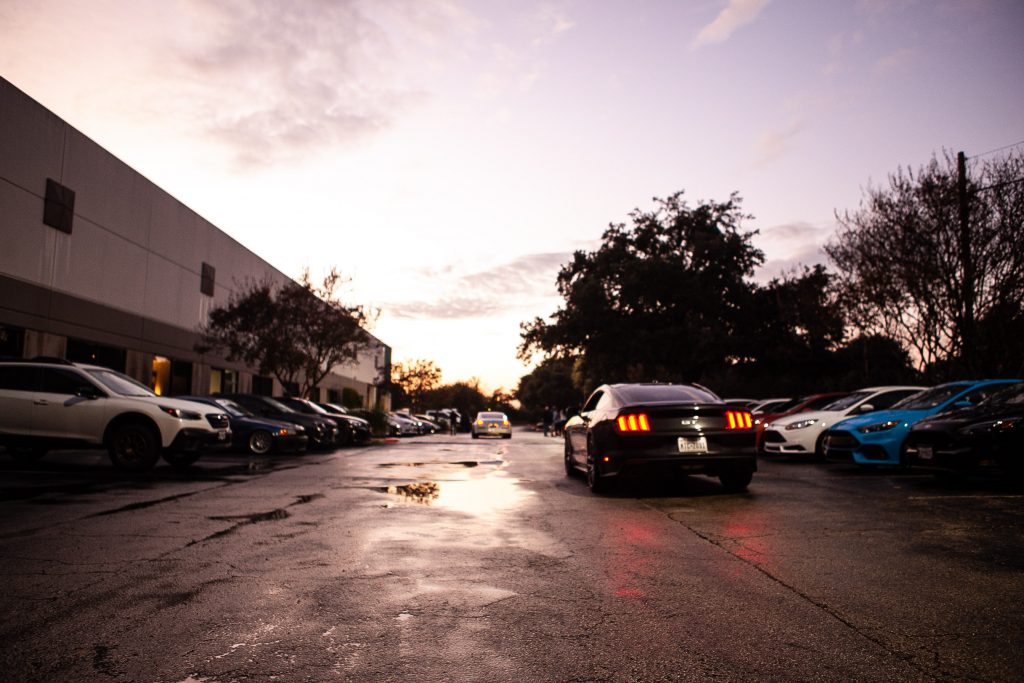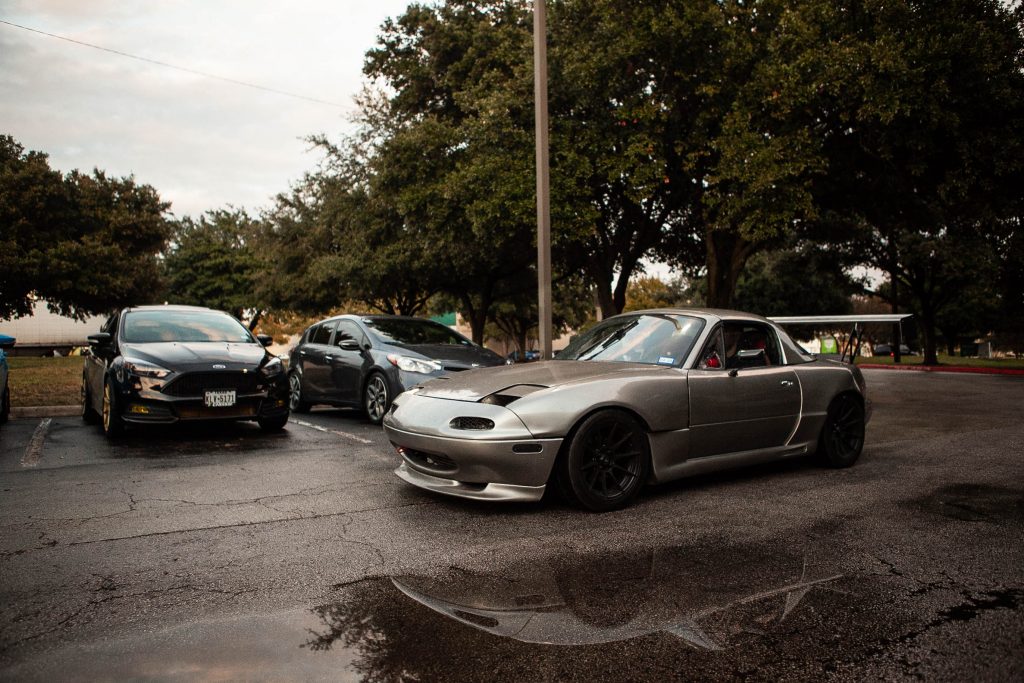 Freshly smoked brisket and spicy sausage combatted the cold wet weather and every attendee was given one free raffle ticket. Plus our special 20th-anniversary clothing and posters were on sale for bonus tickets.
To say thanks to those that support us locally we gathered those tickets up to give away an awesome COBB customized Sonic Tools Tool Box loaded with a 285 piece toolset and a second winner got a brand new V3 Accessport!

| | | |
| --- | --- | --- |
| | | |
| Tool Box Winner! | | Accessport Winner! |
---
11.1.2019
Over the years COBB Tuning has accomplished a long list of fun and impressive things. So as part of our anniversary celebration, we've made a video series that highlights 20 of our favorite moments in COBB History. The series is called The COBB Chronicles and we'll release a new episode every few days between now and the end of the year.
You can enjoy the playlist on YouTube here:
---
10.29.2019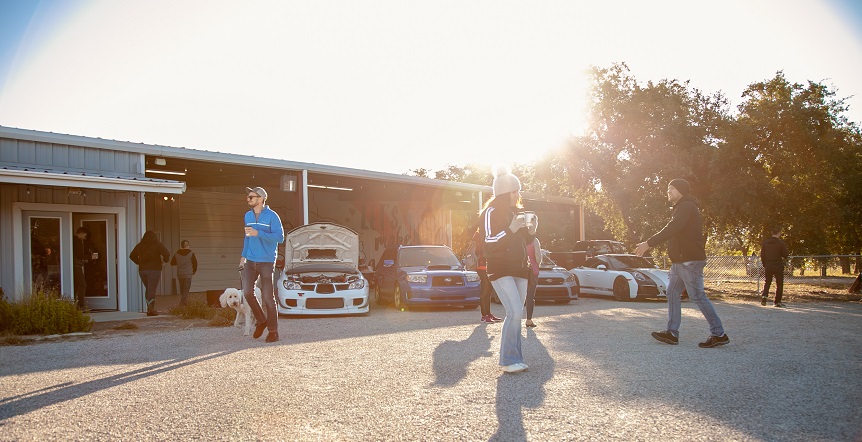 There's no better way to kickoff our celebration than with a car meet, right? Well…maybe there is…which is to have that car meet at Trey Cobb's coffee roasting company in Dripping Springs, called Greater Goods Coffee Roasters!
Trey regularly hosts a monthly cars and coffee style meet at his facility that draws a nice group of classics, exotics, and imports. This time the whole COBB crew and several of our friends from the Austin area officially crashed the party to sip on some steamy cups and enjoy a beautiful morning.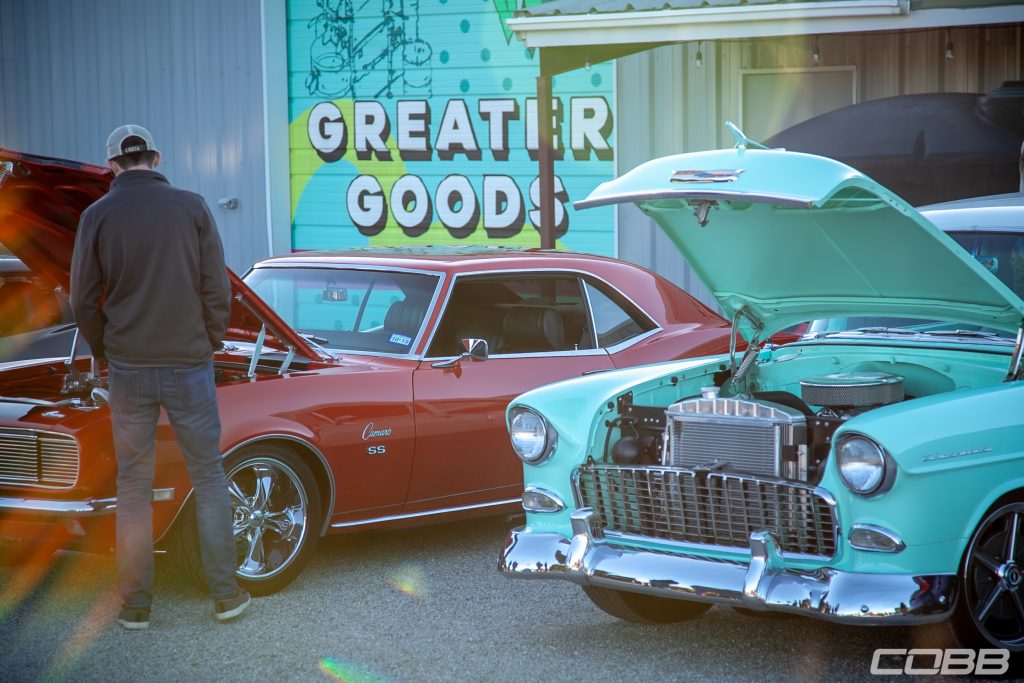 CLICK HERE For the full gallery.
---
10.28.2019
To kick it off, we're offering some limited edition apparel and a special blend coffee from Greater Goods Coffee Roasters.  While Trey may no longer be here at COBB Tuning, he is still right down the road in Dripping Springs working his magic in the coffee roasting process.  PIDs exist outside of engine calibrations, y'all.  We're also super excited to offer limited apparel in COBB original blue, gold, and grey colorway.  Our throwback "deathstar" C-logo also makes a return on the shirt and cap!
COBB Tuning has partnered with Trey Cobb from Greater Goods Coffee Roasters to create a 20th Anniversary Blend coffee featuring the original COBB blue, gold and grey colors. Get it while supplies last!  COBB Tuning and Greater Goods have partnered with Austin Pets Alive! to provide behavioral training to prepare rescue dogs for adoption all over the Austin Area. Good dog!
To commemorate 20 years of tuning, COBB has released this limited edition COBB 20th Anniversary shirt. This Tee features the classic "deathstar" logo in the original blue, gold and grey colors. Get it while supplies last!  Next level Apparel. Sizes run on the small side (wash cold, tumble dry low)
Limited Edition! Low Profile Trucker Mesh 2-Tone blue & White Cap with Snapback and mesh provides a lightweight contour fit and breathability. This anniversary cap features the original COBB Logo in Blue, grey and gold colors.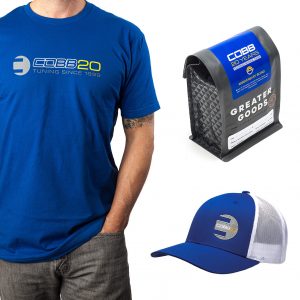 Want it all?  Save $10 with the COBB20 Anniversary Package!  The COBB 20 Anniversary Package includes the COBB 20 Cap, the COBB 20 Shirt, and the Anniversary Coffee blend from Trey Cobb of Greater Goods.