Fiesta ST Stage 3 Power Package Back In Stock & Fiesta ST vs Mustang Ecoboost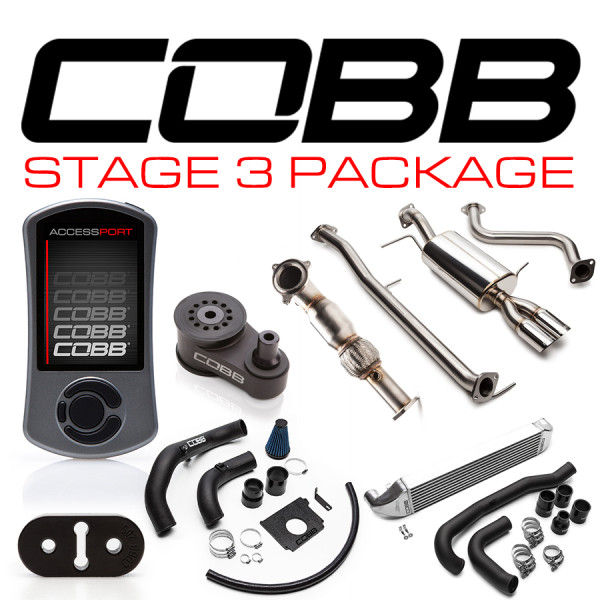 The ultimate, bolt-on, tuned out of the box upgrade path for your Ford Fiesta ST. Go from stock to street rocket in 4 hours flat. Includes the Accessport V3, Intake, Front Mount Intercooler, Rear Motor Mount, Catted Downpipe and Cat-Back exhaust. Ships with a OEM style COBB chrome badge so you can show the love! The Stage 3 Power Pack produces max gains of +23% HP and +41% TQ using 93 octane fuel.
More Power Packages here:
Fiesta ST Stage 2 Power Package
Fiesta ST STage 1 Power Package
---
Mustang Ecoboost vs COBB Stage 3 Fiesta ST
It's pretty well known that Matt Farah loves his COBB Stage 3 powered Ford Fiesta ST.  With the added power from our Stage 3 Power Package, the car is transformed into one of the most fun drivers you can buy!  How does that stack up against the new Mustang Ecoboost?  Lets find out…
We are very excited about the Mustang Ecoboost platform from Ford.  With minor  bolt-on modifications the 2.3L Turbocharged 4 cylinder motor is pumping out an impressive power curve to offset the higher curb weight.  With an Accessport and  Stage 1 Power Package already available, we'll be adding many more parts to the stable in the near future!
---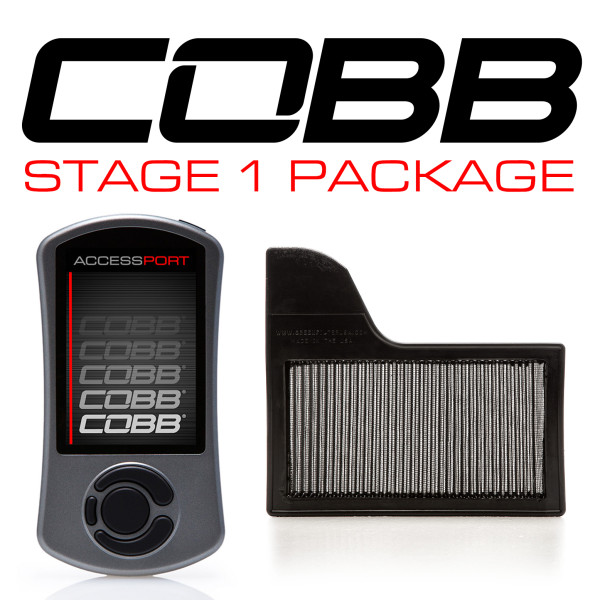 Combining the world's best selling, most flexible ECU upgrade solution along with a high flow filter to increase air flow, we bring you the COBB Stage 1 Power Package for your Ford Mustang Ecoboost. Get the best bang for your buck by treating your vehicle to parts that will increase your power and improve overall driveability. Nothing but a win/win situation!
---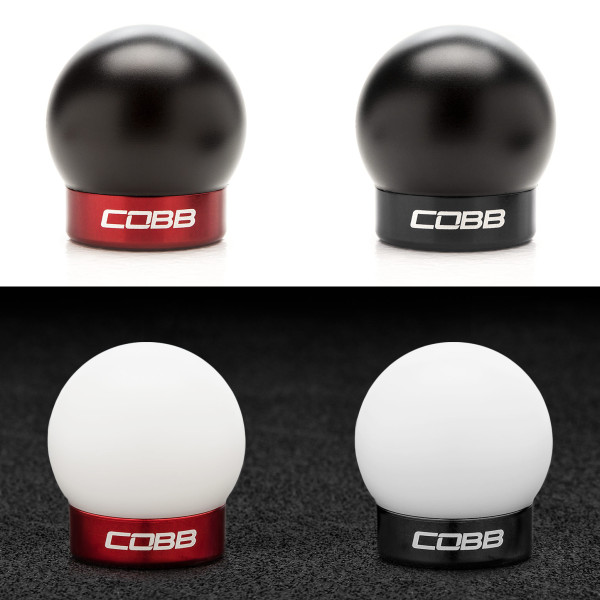 The COBB Knob is the ultimate complement to your manual shifter. With a shape and weight inspired by motorsports and materials chosen for comfort in both hot and cold climates, the COBB Knob is equally at home in racing competition or commuting to and from work.