Introducing the COBB Studio and COBB University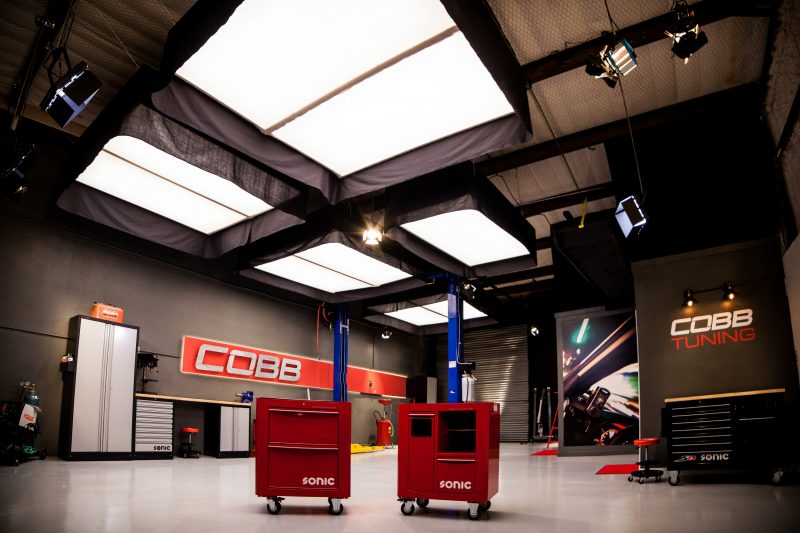 For the past few months we've been hard at work building the all new COBB Studio.  This will serve as a dedicated space where we will be producing a wide variety of videos, from instructional to entertainment. The visual design is focused on a clean look fitting the COBB brand while featuring a fully functional lift/work area.
When it came time to furnish the space, we reached out to SONIC Tools USA.  Like us, the crew at SONIC Tools puts the customer first.  SONIC Tools offers precision-crafted tools perfect for commercial and consumer use. Backed by a lifetime warranty, SONIC Tools hand tools and toolboxes are utilized by incredibly reputable organizations like Volkswagen, Mercedes-Benz, Ferrari, Porsche, Michelin and more.  Their tools have also been proven through their partnerships with Scuderia Ferrari, C.J. Wilson Racing, and Prestige Performance.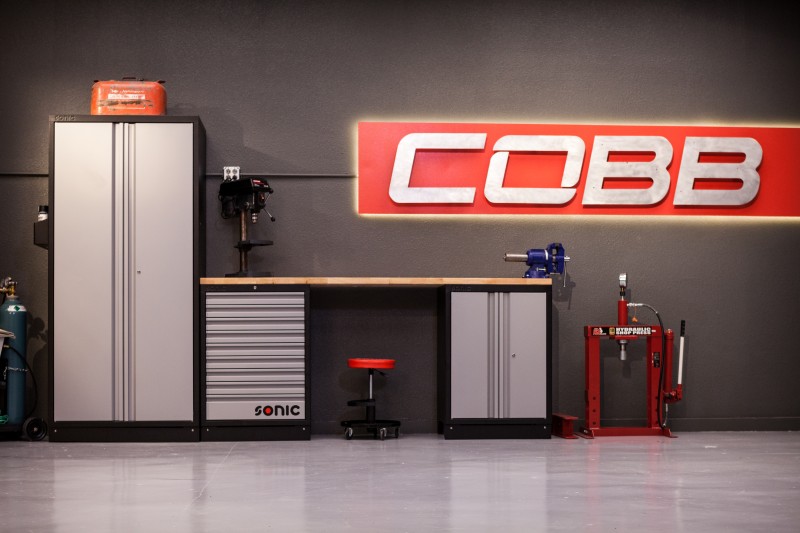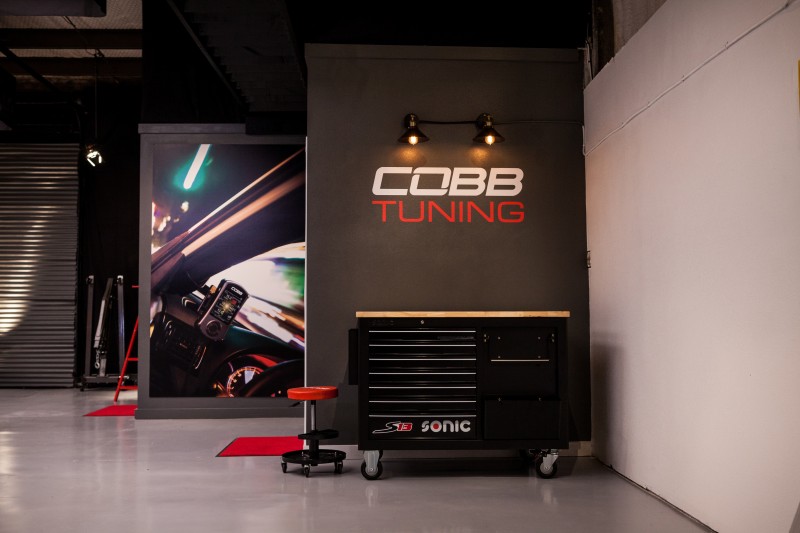 ---
COBB University
Our kick-off project for the COBB Studio will be COBB University, or COBB U for short.
COBB U is a video series which will walk emerging automotive enthusiasts through the basics of various automotive systems.  We will also cover how modifications and car tuning work hand-in-hand to help you achieve your car's goals.  Each video will take the viewer step by step through the entire vehicle from the engine cycle, suspension components, cooling systems, fueling, and more!  The end goal is to provide the viewer with the basic knowledge of how all these systems work so they can make educated decisions about how and what to modify on their vehicles. These videos will be available for free to everyone via cobbtuning.com and the COBB YouTube Channel.
Below are a few examples of video topics:
Basic overview from intake to exhaust.
ECU/Tuning Explained
Intake Explained
Boost Explained
Intercooler Explained
Fuel Explained
Combustion Cycle Explained
Suspension Explained
Braking Explained
Data Logging Explained