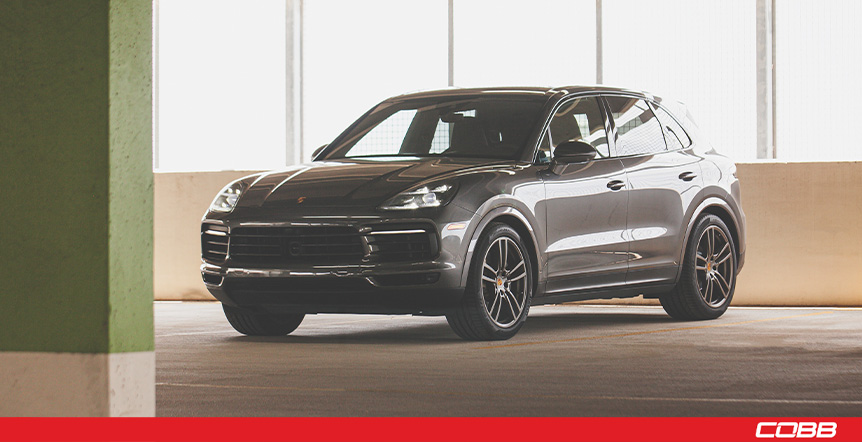 We are excited to announce Accessport and Accesstuner Pro tuning support for the 2019-2022 (9Y0) Porsche Cayenne.  This support is currently specific to Base model vehicles equipped with the 3.0L single-turbocharged V6 power plant.  Additional support is coming for the Twin-Turbocharged 2.9L Cayenne S as well as the 4.0L V8 powered GTS and Turbo.  Our Stage 1 calibrations have been emissions tested and are currently available to customers in all states except California.  We do have a CARB EO in pending status and will be able to ship to California customers in the near future.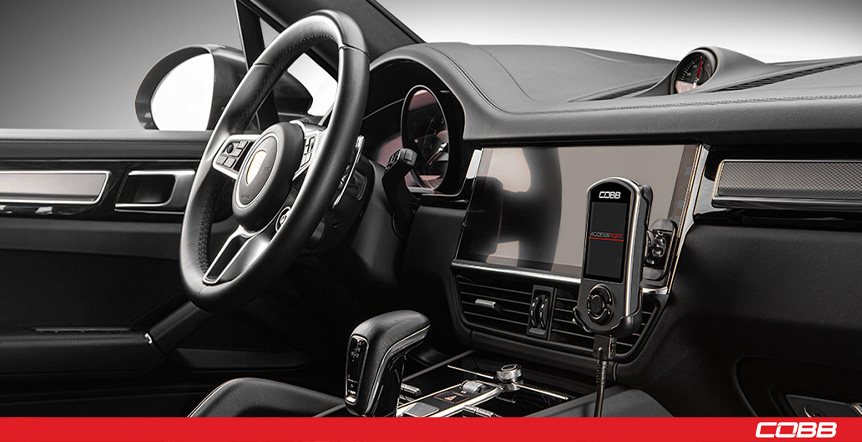 The Accessport V3 is the world's best selling, most flexible ECU upgrade solution for Porsche. Unlock power hidden within the vehicle by replacing conservative factory settings with more aggressive calibrations. Upgrade forever with included off-the-shelf (OTS) calibrations and the ability to custom tune for most bolt-on modifications via Accesstuner Pro. It's the last engine management solution you'll ever need.  Installation takes just 20 minutes from the comfort of your own garage or driveway.  Simply connect the included OBDII cable to your Cayenne's OBDII port under the steering column and follow intuitive the on-screen instructions.
Vehicles Supported:
2019 Porsche Cayenne Base
2020 Porsche Cayenne Base
2021 Porsche Cayenne Base
2022 Porsche Cayenne Base
Power Gains
Included on the Accessport are two different versions of our Stage 1 Off The Shelf (OTS) Map.  One is meant for use with 91 octane fuel, and the other with 93 octane fuel.  The 93 map uses a higher boost ceiling which allows for better low end torque but the single turbocharger can't efficiently hold that boost all the way through the gear so it drops at higher RPM. The 91 map uses a lower boost ceiling to control knock but this lower boost is more sustainable and the turbo can hold it a little longer. At the top of the gear, both maps are targeting the same boost but some runs can see slightly higher boost on the map that is less aggressive down low.
Stage 1 93
Peak: +11% HP / Max: +40% HP
Peak: +24% TQ / Max: +41% TQ
Stage 1 91
Peak: +12% HP / Max: +37% HP
Peak: +21% TQ / Max: +38% TQ
---

For those interested in custom tuning, our Accesstuner Pro software also now supports these vehicles.  Any of our Authorized Porsche Protuners can create a custom calibration for use with your Accessport.