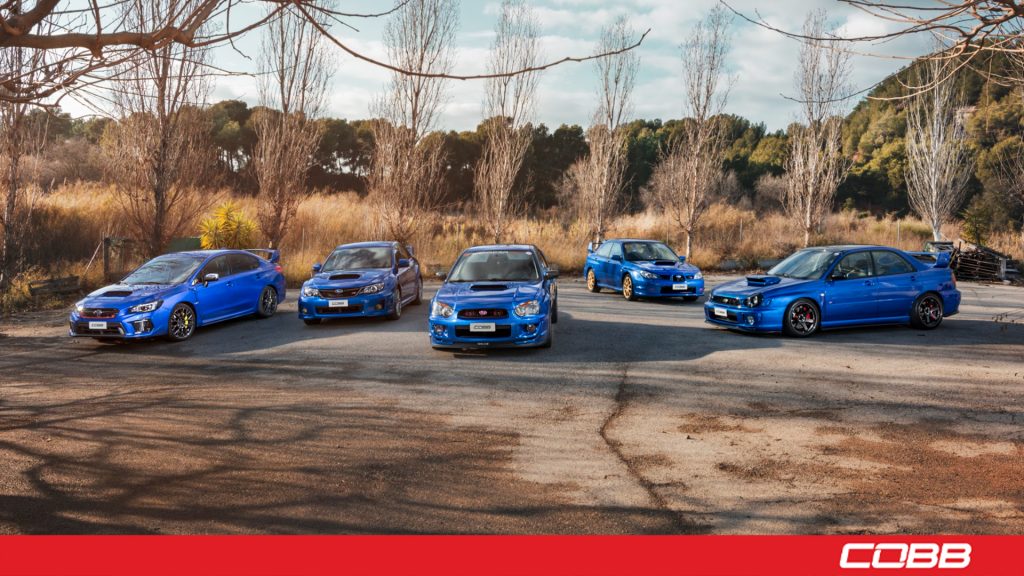 Work on our Green Speed mission has been ongoing behind the scenes for multiple years, and the product of that work is now coming to light.  We take the role of being good stewards of the environment as well as our customers' safety seriously.  As we continue to put effort towards being a leader in the aftermarket industry by developing and delivering responsible hard parts, packages, and tuning solutions across all of our supported platforms, you are going to see some changes to calibration (OTS Maps) availability and upgrade path progression on some of our platforms.  This is a large undertaking and there will continue to be several ongoing initiatives, some of which we'll share a bit about below.
California Air Resources Board Executive Orders (CARB EO) and Emission Status on Products and OTS Maps
As mentioned above, this is not a new initiative for us.  While the aftermarket industry has seen the need to adapt a bit more significantly in recent years, we received our first CARB Executive Order (EO) in 2009 covering our Subaru, Mitsubishi, Mazda, Nissan, and Infiniti intake systems.  Over the past 6-7 years, we've ramped up our efforts with testing, partnered with SEMA Garage, and have an increasingly high volume of applications in process for products and calibrations to be covered by a CARB EO.  To date, we've amassed nearly 30 CARB EOs covering numerous Accessports, Stage Power Packages, Calibrations, and bolt-on modifications.  
Emissions compliance will continue to be a very important component in the development of both new products and calibrations (OTS Maps).  We introduced an Emissions section to all Product and Map pages in January 2021.  The Emissions section of these pages highlights the Emissions status of that product or OTS Map for customers.  If an EO from CARB has been issued for a particular product or Map, we provide the EO number and provide an external link to that Executive Order (EO) right from the product tor Map page.  We also provide details if that particular product is in the Executive Order (EO) application process, still in Emissions testing, or does not require an Executive Order (EO).
California Shipping Restrictions / OTS Map Download Restrictions
On January 28th we began to restrict product and Power Package shipments to California addresses if the product or Power Package requires an Executive Order (EO), but we don't yet have an issued Executive Order (EO).  Once an EO is issued for specific products or Power Packages, they are immediately updated in our system, and those products are then available to ship to a California address.  On March 1st we began to restrict California customers from downloading OTS Maps that require an Executive Order (EO) but we don't yet have an issued Executive Order (EO).  Once an EO is issued for OTS Maps / Calibrations, they are immediately updated in our system, and those Maps are available for California customers to download from the website and added to applicable Accessport Firmware.
Accessports – Preloaded Maps, Firmware, What Maps are Available, and Where
On March 1st, in addition to California OTS Map website download restrictions, we made an update to OTS Maps that are preloaded into Accessport firmware.  If an Accessport does have an Executive Order (EO) issued for OTS Maps / Calibrations, we've removed all OTS Maps from those Accessports and firmware that do not yet have an issued Executive Order (EO).  Some additional OTS Maps (not preloaded on the Accessport) will continue to be available for download on our website.  In situations that an Off-The-Shelf Map is not currently available for your car's configuration, our Protuner network is still available for custom tuning.
Migration to GESi Catted Downpipes and Related OTS Map Updates
One of the first modifications generally made to a turbocharged car is an upgraded downpipe.  For over a decade, COBB downpipes have been the status quo when it comes time to upgrade supported Subarus, Mazdas, Mitsubishis, Fords, and more.  Featuring quality stainless tubing and CAD-designed cast bellmouths, our downpipes are the best fitting and most proven on the market.  Over the past couple of years, we set out to make the best downpipes available even better.  Our most popular downpipes are receiving updates to improve overall fitment, ease installation, maximize durability, and the inclusion of our proprietary GESi cat.  While some versions have already received these updates, we are continuing to work towards transitioning all of our exhaust components (Downpipes, J-Pipes, etc.).
In March 2021, we've removed all OTS Maps from Accessports, Firmware, and our website that contained disabled DTCs and toggles.  These OTS Maps are no longer offered and are no longer available. We did release improved OTS Maps, and we have re-enabled all superfluous trouble codes including those related to catalytic converter efficiency. When used in conjunction with our new GESi catted downpipes and Stage Power Packages, users can expect DTC-free operation of their vehicle.  Some platforms and/or vehicles are waiting for inventory and an "official" release of our new GESi Downpipes or J-Pipes.  The improved OTS Maps associated with these releases will not be available until inventory is shipping to Dealers and Customers.  Click here for the full breakdown and a list of updated exhaust components. 
COBB will continue to lead the way with our Authorized Dealer Network partners, aftermarket industry manufacturers, and our incredibly loyal customer base.  We will continue developing and delivering responsible hard parts, packages, and tuning solutions across all of our supported existing and future enthusiast platforms.