Volkswagen MK8 Golf R and Audi S3 (8Y) Accessport Tuning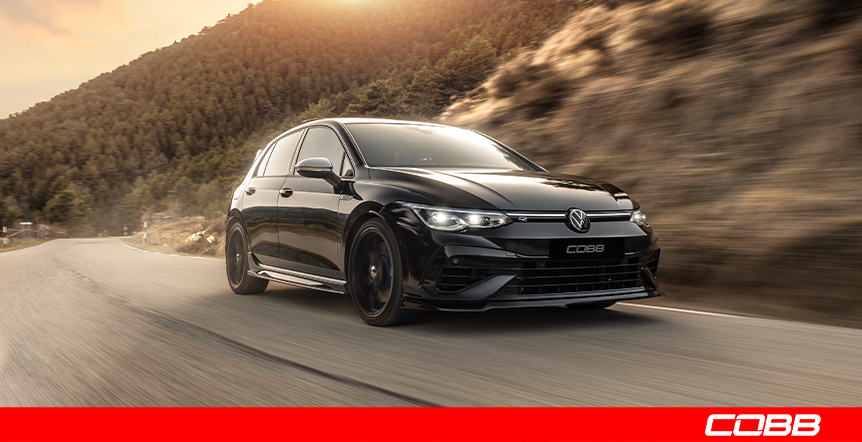 The wait is over! The refreshed Mk8 Golf R was released in early 2022, and once we all got over haptic buttons and sunroof gestures it became apparent how good the updates that actually matter are.  Along with the refreshed interior, the updated drivetrain provides great potential for performance enthusiasts like ourselves. We've seen excitement from enthusiasts and are excited ourselves about the capabilities the Mk8 has to offer.  And now, we are \excited jump into the party with Accessport tuning! Compared to the previous Mk7/7.5, this new generation Mk8 makes more power and torque, but it feels lackluster in stock form. This is because the Mk8 is very refined and elegant directly delivered from Volkswagen. That's where we come in with the Accessport, included Off The Shelf Maps. You'll be able to reflash our performance tune to your car in the driveway and be on your way with a big smile on your face.
Supported Vehicles:

Once the Accessport is installed to your car, you will unlock a plethora of features on top of turning up the power with the pre-loaded Off The Shelf Maps. The Accessport has a large, full-color display, where you can live monitor ECU data, displaying up to 6 different parameters at a time. In addition, the Accessport can datalog user-defined monitors as a file that can be later reviewed on the computer.  You can also set a shift light to be displayed on the Accessport!  You will also have access to a few troubleshooting tools such as reading DTC codes and check the Emissions I/M Readiness Monitors. If you want to personally customize your Accessport, the boot-up image can be changed to whatever you want!
Supporting COBB Off The Shelf Maps are pre-loaded on the Accessport and can also be downloaded from the Maps section of our website after configuring your applicable vehicle.  For additional information on COBB OTS Maps, see the Map Notes Page.
Stage0
Stage1 91 OCT
Stage1 93 OCT
COBB OTS calibrations have been 3rd-party emissions tested and have received and Executive Order (D-660) from CARB. This means the Accessport and OTS Maps are emissions legal in all 50 states, including California.
---
Off The Shelf Map Power Gains
As you can see, there are significant gains with the COBB Stage1 off-the-shelf (OTS) maps compared to stock. With 91 octane fuel, you will respectfully see an increase of 9.8%hp/11.5%tq over stock. There are very impressive gains in torque as these vehicles are very responsive to engine tuning and calibrations. Tuning the car brings much more life to it, and it begs you to strive for more.
---
Accesstuner Pro HL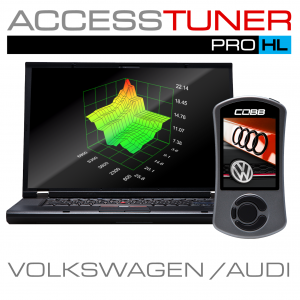 With the launch of the Accessport for the MK8 Golf R and 8Y Audi S3, we have also made custom tuning via Accesstuner Pro HL Tuning Software available for our Authorized Protuners. This will allow you to go beyond the COBB OTS maps for a custom-tailored map for your specific car!