2023 Subaru WRX 6MT Support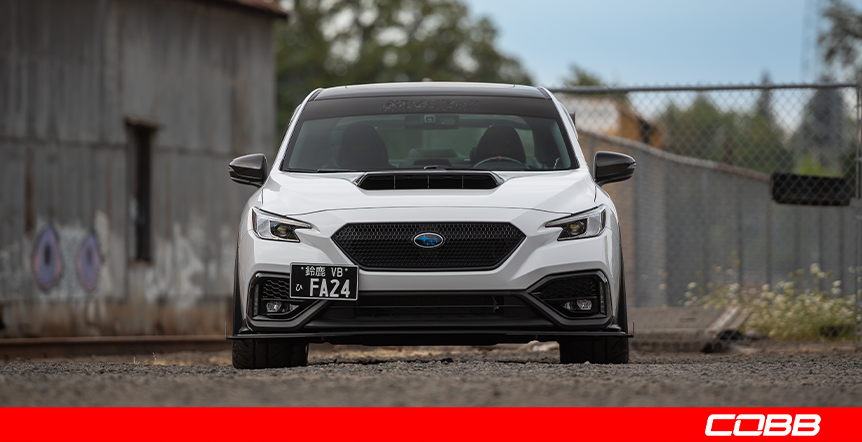 Subaru's VB WRX has proven to be one of the aftermarket's favorites over the past year, mainly due the power potential of its 2.4L DIT power plant.  With simple bolt-on upgrades and tuning, we are seeing power output that would have required a laundry list of upgrades for previous generation WRXs, and even STIs.
Today, we are very excited to announce the availability of the Accessport for the USDM 2023 Subaru WRX 6MT.  This support will consist of the Accessport with its core functionality – including gauge monitoring and data logging, performance metrics, trouble code read and reset, and Stage 1 Off The Shelf (OTS) Maps for 91 and 93 octane fuel as well as custom tuning capabilities via Accesstuner Pro.
Support for 2022 and 2023 WRX trims, including the GT, equipped with Subaru's new CVT transmission dubbed "SPT" is still in development as we further investigate the transmission control modules.    While the ECU can easily be supported in those cars, increasing power has proven to not pair well with the factory transmission logic/tuning.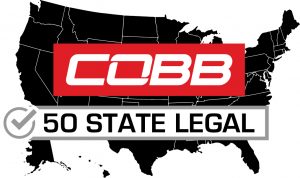 The Accessport and included COBB Off The Shelf Maps for 2022-2023 WRXs are covered by a CARB EO and are able to be sold in all 50 states.  CLICK HERE for more information on our CARB EO's for Subaru applications.

Introducing the Accessport for your 2023 Subaru WRX 6MT.  The Accessport is the world's best selling tuning solution for Subaru and we are so excited to kick off tuning for Subaru's best WRX to date.  The Accessport will currently ship with two performance maps for either 91 or 93 octane fuel, a Stage0 map which mimics factory calibration data, an economy map, and anti-theft map.
Included OTS Maps
Stage0
Stage1 91
Stage1 93
Stage1 Economy Mode
Vehicle Anti-Theft Mode
Engine Safety
Beyond increasing power, we have also implemented a couple of safety measures utilizing factory logic and tables in an effort to maintain or even increase reliability.
In situations where Oil Temperature is above 250* F, maximum power will be reduced to attempt to mitigate engine damage from excessively-high oil temperatures. Power will be restored once Oil Temperature falls to 248* F or below. This level of heat should not be a concern during normal street operation but may come into play during extremely high ambient temperature operation or if using the vehicle in a motorsports environment.
The factory intake temp vs. boost compensation is also fairly conservative on the cold side (IE, removes a lot of boost as intake temperature decreases) and fairly aggressive on the warm side (IE, does not remove much boost as intake temperature increases).  Our Stage 1 performance calibrations will not be as active in cold scenarios, but more active as heat increases.  This should help make the car feel better in "boost weather" as boost targets would not decrease as much as it would stock when temps drop.  On the flip, with a slightly more aggressive approach, we hope to mitigate risk when heat is at its worst.
Power Gains
Enough about that, on to the numbers!  Below you will see power output of both Stage1 91 and Stage1 93 when compared to stock.  Increased power under the curve is substantial for both 91 and 93 octane variants of the Stage 1 calibration.   Peak increases are found where the motor makes it's maximum output for torque or horsepower.  Max increases represent the single largest delta between stock and tuned. Average increases  represent the overall added power under the curve.
For additional information, visit the 2023 Subaru WRX Map Notes Page.
+7.38% HP

298.38 hp @ 5750 RPM vs 277.88 hp @ 5760 RPM

+14.57% TQ

310.67 ft-lbs @ 3430 RPM vs 271.17 ft-lbs @ 5250 RPM

+20.88% HP

190.06 vs 157.23 @ 3250 RPM

+21.11% TQ

310.29 vs 256.21 @ 3250 RPM

Stock 176.18

Tuned 206.47

Stock 236.63

Tuned 276.55
---
+3.96% HP

288.89 hp @ 5600 RPM vs 277.88 hp @ 5760 RPM

+13.03% TQ

306.51 ft-lb @ 3400 RPM vs 271.17 ft-lb @ 5250 RPM

+19.3% HP

+19.5% TQ

Stock 176.18

Tuned 206.47

Stock 236.63

Tuned 270.86
---
This is a graph we haven't displayed much in the past, but is interesting for perspective.  In hopes to make higher fuel economy easier to achieve, the Economy Mode calibration minimizes boost targets and performance.  This does actually result in the car making slightly less power and torque than stock across the board, however the curve is extremely smooth.

Additional Modifications
Looking for more than just increased power output for your 2023 Subaru WRX?  We already offer a host of parts to improve shifter feel, reduce drivetrain slop, and dress-up the engine bay.