Accessport for 2019-2020 Subaru Ascent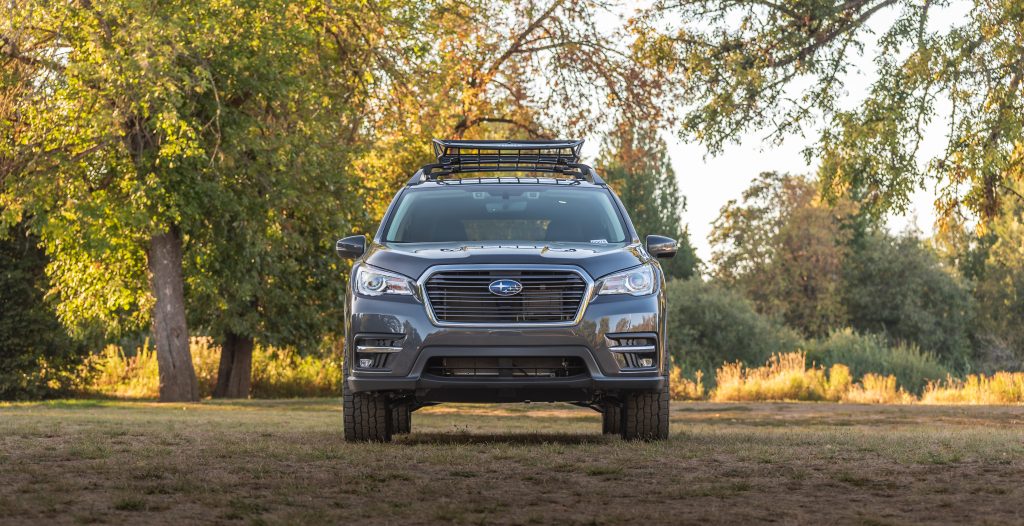 Our Subaru team here at COBB is excited to announce support for Subaru's flagship SUV, the all new Ascent.  For those not completely familiar with the Ascent, it is powered by a Turbocharged 2.4L Direct Injected 4-cylinder motor, dubbed the FA24F.  As emissions and mileage standards become more and more strict, more manufacturers are moving away towards smaller displacement turbocharged power plants.  This 2.4L DIT engine fits right in where the 6-Cylinder EZ36 left off, providing the same crank horsepower rating and an additional ~30 lb/ft of torque.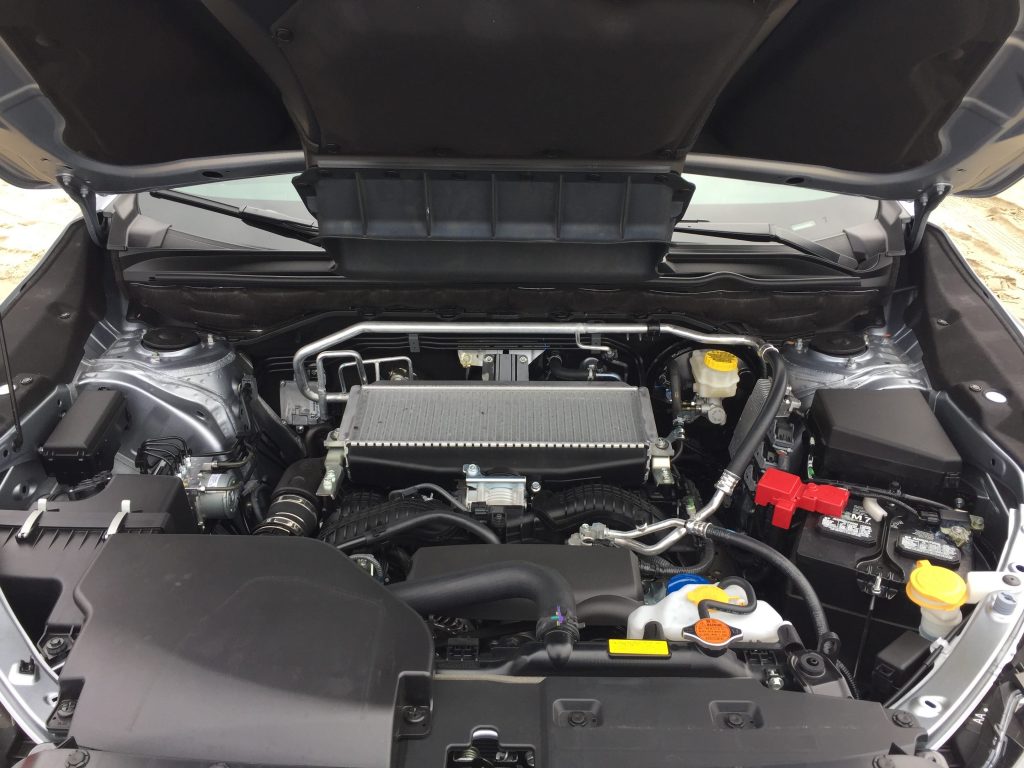 Factory power is rated at 260hp and 277 lb/ft of torque at the crank.  The additional displacement when comparing to an FA20 found in the 2015+ WRX is achieved by a larger bore and piston size, moving from 86mm to 94mm.  This brings the engine stroke ratio of the FA24 to an "oversquare" configuration, where the bore diameter is greater than it's stroke length of 86mm.  Oversquare engines typically like to rev and make their power at higher RPM.  Anyone else day dreaming of a high-revving FA24 powered STI!? 😍
Fingers crossed.  For now, onto the Ascent.
---
Compatibile Vehicles
The Accessport is the world's best selling, most flexible, and easiest to use ECU upgrade solution for your Subaru Ascent. Unlock power hidden within the vehicle by replacing conservative factory settings with more aggressive calibrations. Follow our staged upgrade path with pre-loaded Off The Shelf (OTS) maps or use custom mapping for any modification level. It's the last engine management solution you'll ever need.
More information on the product page here: https://www.cobbtuning.com/products/accessport/subaru-ascent-accessport-v3-ap3-sub-005
---
Off The Shelf Maps
Every Accessport will come with our Off The Shelf (OTS) Maps pre-installed and available to flash to your Ascent.  At this point, hundreds, if not thousands, of hours have been poured into understanding Subaru's factory logic and ensuring manipulated calibration data does not negatively impact the car's drivability.  Major changes to this ECU's control strategy include an electronically controlled wastegate actuator, replacing the traditional pressure-actuated configuration found in previous cars.  The bypass valve is now integrated into the turbocharger compressor housing and control is achieved through the ECU, replacing pressure-controlled versions used in the past.   Luckily, these two strategy changes are similar to those found on other platforms we've been working on in recent years (VW, Ford, Porsche).  OTS Maps are broken into two sub-categories, Performance and Non-Performance.
Performance Maps
For those looking to add a bit of power to their Ascent, two versions of our Stage 1 OTS map are available for the Subaru Ascent.  A Stage 1 87+ map is ideal for those who want to continue putting lower grade fuel in the tank but may want a slight increase in power.  This calibration can safely be used with any fuel ranging from 87-93 octane.  For those looking for a larger bump in power over stock, the Stage 1 93 map file provides even more power and torque gains across the board.  This calibration does require users to run 93 octane fuel to prevent unwanted knock events.  During development, we discovered that Subaru truly calibrated the ECU to use an 87 octane fuel and testing with higher octane fuel on the factory calibration did not impact the overall power of the engine, though it did clean up occasional minor knock events.
Stage 1 87+ Dyno Results
Peak Gains: +5% HP / +3% TQ
Max Gains: +9% HP at 4400 RPM / +9% TQ at 3800 RPM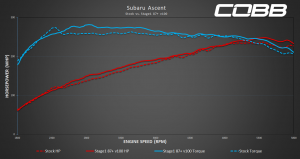 Stage 1 93 Dyno Results
Peak Gains: +8% HP / +14% TQ
Max Gains: +21% HP at 4400 RPM / +21% TQ at 3800 RPM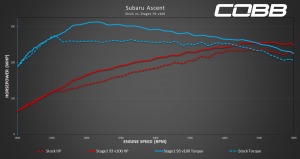 Full details and requirements can be found on the Map Notes Page.
Non-Performance Maps
In addition to the performance maps mentioned above, we are also including an assortment of non-performance map files that can be useful in various situations.
Stage0 v101.ptm

This map allows users to experience all of the Accessport's functionality while retaining factory Subaru calibration data.

Stage1 87+ Economy Mode v101.ptm

This map file will give users the best potential fuel mileage when compared to the 93 and 87+ Stage 1 files.  *Actual results will vary

Stage1 87+ Valet Mode v101.ptm

Limiting requested torque and implementing a 2-stage speed limiter allows Ascent owners to prevent abuse of their cars in certain situations.

Vehicle Anti-Theft Mode v101.ptm

This file will prevent the vehicle from starting and is ideal for use in situations of longer storage.
For additional information, visit the Map Notes Page.
---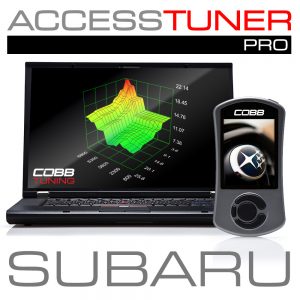 Interested in taking your Ascent a bit further than what our Off The Shelf Maps provide?  All of our Authorized Protuners that offer Subaru tuning now have the ability to create custom tunes for the 2019 and 2020 Subaru Ascent.  Find a list of Subaru Protuners here : Dealer/Protuner Locator.