Map Notes – Tech Support for Yourself
Long long ago…in 2011…a huge dork sat on his couch holding a shiny blue box containing a small silver plastic thing, with a small screen, and some buttons that looked like little black kidneys for some reason…AND THE POTENTIAL FOR UNLIMITED POWER!!!!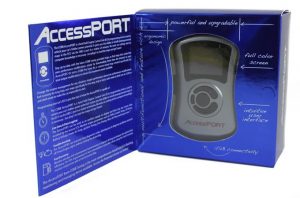 Full of anticipation, this person (definitely not me) scurried to the driveway to connect the fresh new V2 Accessport to his cars OBDII port…then 5 minutes later, after staring blankly at the map selection screen….he scurried back to the couch.
What map do I choose?
What Boost will it make?
Is this part okay to install?
What octane fuel should I use?
Do I need to update this thing?
Questions, lots of questions. If only there was a single place that could answer all of these concerns in one concise and helpful online document.
MAP NOTES TO THE RESCUE!
My…err… "his" prayers were answered at cobbtuning.com. The website was a little less pretty back then but I genuinely still remember feeling very proud of myself after hopping online and finding the little link that said "Map Notes". I was not new to cars or tuning in general but this was my first experience with a handheld flashing device containing Off The Shelf map options right out of the box, and I'd be lying if I said I wasn't a little nervous about using it on my daily driver.
Luckily, I was able to resolve nearly every question and concern that I had about getting started with the Accessport after only a few minutes of reading through this very helpful resource on the COBB Tuning website. Years later I can confidently say that the first and most important thing any new Accessport owner should do is thoroughly study the Map Notes for their specific vehicle application. To make things even easier, in this article I'll break down the map notes and point out the key bits of information and how to best understand them for first time users.
---
Where to find Map Notes
Below are a couple ways to locate all the map notes on the COBB Tuning website, plus a little tip about finding a condensed version directly on the Accessport.
Option1 – The Maps Page
This is the best and most complete source of information about OTS map details, updated map versions, vehicle applications, and general information about power figures and feature support for each platform.
On the COBB Tuning homepage, click on the Maps tab near the top. Once you have your specific vehicle information applied, a database of all available OTS maps will populate. If you look close, under each map name, you will see a link that says "(Notes Available)" which will take you directly to the Map Notes. In most cases, the notes will include information for all OTS maps pertaining to that vehicle in one document so you don't need to open multiple instances to see information for different maps.  The link from the Stage1 map will take you to the same page as the Stage2 and vice versa.


Option2 – The Calibration Support Page
(Click Here)
Following the link above will take you to our calibration support page that has the map notes for every supported vehicle compiled into one location. It's a good place to bookmark if you need to refer to notes for more than one vehicle. That way you don't need to reconfigure the vehicle filter at the top of the website each time.

PRO-TIP:
In addition to the full map notes on the website, we also include condensed "Map Descriptions" that are visible directly on the Accessport. These descriptions don't have all the info of the map notes but often will have enough to save you the hassle of grabbing your laptop or phone to pull up all the details if you just need to double check something basic, like part compatibility with a certain map. Plus, if you have your car custom tuned, the ProTuner can edit the map description to make special notes or reminders about each individual tune so you don't get them mixed up if you have more than one.
Finding the Map Description on the Accessport screen is easy, just look for a little blue circle with 3 white dots next to any of the map names when in the Tune menu. It should apply to any screen that displays a map name, like the "Show Current Map" screen, or when changing maps etc. Anytime you see that symbol, Press and Hold the circle button on the Accessport for a few seconds. It will automatically bring up the full map description.
| | | |
| --- | --- | --- |
| | | |
| If you see this… | press and hold this… | …super secret map description unlocked! |
---
What am I looking at?
Now that you've found the Map Notes, let's go over what you can expect to find and why it's important. For beginners, there may seem to be a ton of information on the Map Notes Page, but if we break it down into four sections it is all quite simple.
Section1 – Vehicle Applications and the Latest Updates
This small section at the top is simple but important. It will contain a full breakdown of all vehicles supported by the maps found later in the document. Also, we always make sure to display the most current revision numbers of OTS maps and the latest Accessport Firmware number in this section. Most of that information is provided in more detail later, but there is no need to scan through the entire document if you just want to check the latest map and firmware numbers.
Section2 – General Technical Information
**Most of your OTS map questions will be answered in this area**
This section consists of a few smaller sections, but they all serve the base purpose of laying out specific guidelines regarding what modifications and fuel types can be used/expected with each specific map.
This is the best place for answering questions pertaining to what parts or fuel you can or cannot put in or on the car to safely use certain OTS Maps. There is a common misconception that "close" is good enough when it comes to matching parts with pre-made OTS tunes. In almost all cases, that is definitely false. All COBB OTS maps are street and dyno tested with very specific configurations that are meant to be followed absolutely. Failure to do so can lead to problems that range from minor inconveniences to complete engine failure.
Naturally, there can be some exceptions. We do our best to also notate the common exceptions or safe "extra mods" that are okay to use. At the end of the day, our support email and phone lines are there to help you out if you have any doubts.  That said, 90% of the time the maps notes will have all the answers you need.


Section3 – Them Gainz Tho…
This is what it's all about right? We tune cars to make more power and have more fun. So this is usually a popular bit of information that customers want to find. There isn't too much to say, this area will contain a combination of charts and graphs showing before and after results comparing our average results for horsepower and torque between the stock tune and each available OTS stage map.
Also, depending on the platform, this section may also include graphs displaying values for things like boost or AFR curves.
Note: Keep in mind we always list power gains in percentage versus raw horsepower/torque. We have a good reason for that, check out this video for the juicy details: COBB U Episode 18: Reading a Dyno Chart and Percentage Gains


Section4 – Platform Specifics and General Recap/Notes
We do our best to keep things as consistent as possible across every vehicle platform that we tune, but it's impossible for all features and terminology to match across the board.
So this section will recap each stage map with some extra references to things like boost targets or optional settings and features that may only exist or perform uniquely to that specific car/tune.
For Example:
Some maps may have extra abbreviations at the end of the map name. On many of our Subaru OTS maps. you may notice letters in the name like "LWG" or "HWG". Those stand for High or Low Wastegate. In short, they are minor tweaks to how boost control is managed but it is important to understand when and where each map version should be applied to the car, if at all. This section of the map notes will typically provide the necessary information to properly understand the abbreviations and how they alter the maps so that you understand how to properly use them.
The final section of the map notes is simply a place to find helpful notes and advice to clarify previous information. Lastly, there will always be a list at the very bottom showing each revision map to the OTS maps with a brief summary of what changed from one to the next.
That pretty much wraps it up. The Map Notes are a valuable resource that we update regularly, so when you get your hands on a shiny new Accessport. Make sure to keep the notes saved in your bookmarks tab so you can always get the best information right from the source.