Volkswagen Titanium Cat-back Exhaust GTI 2018-2021 (MK7.5)
Style, quality, and performance. Why choose when you can have it all?
There is something inherently cool about things made from titanium, but typically there is also some kind of compromise. With car parts, the compromise is usually price, but the new COBB 2018-2021 Volkswagen GTI (MK7.5) Titanium Cat-Back Exhaust offers an option that looks amazing, sounds angry, and doesn't break the bank.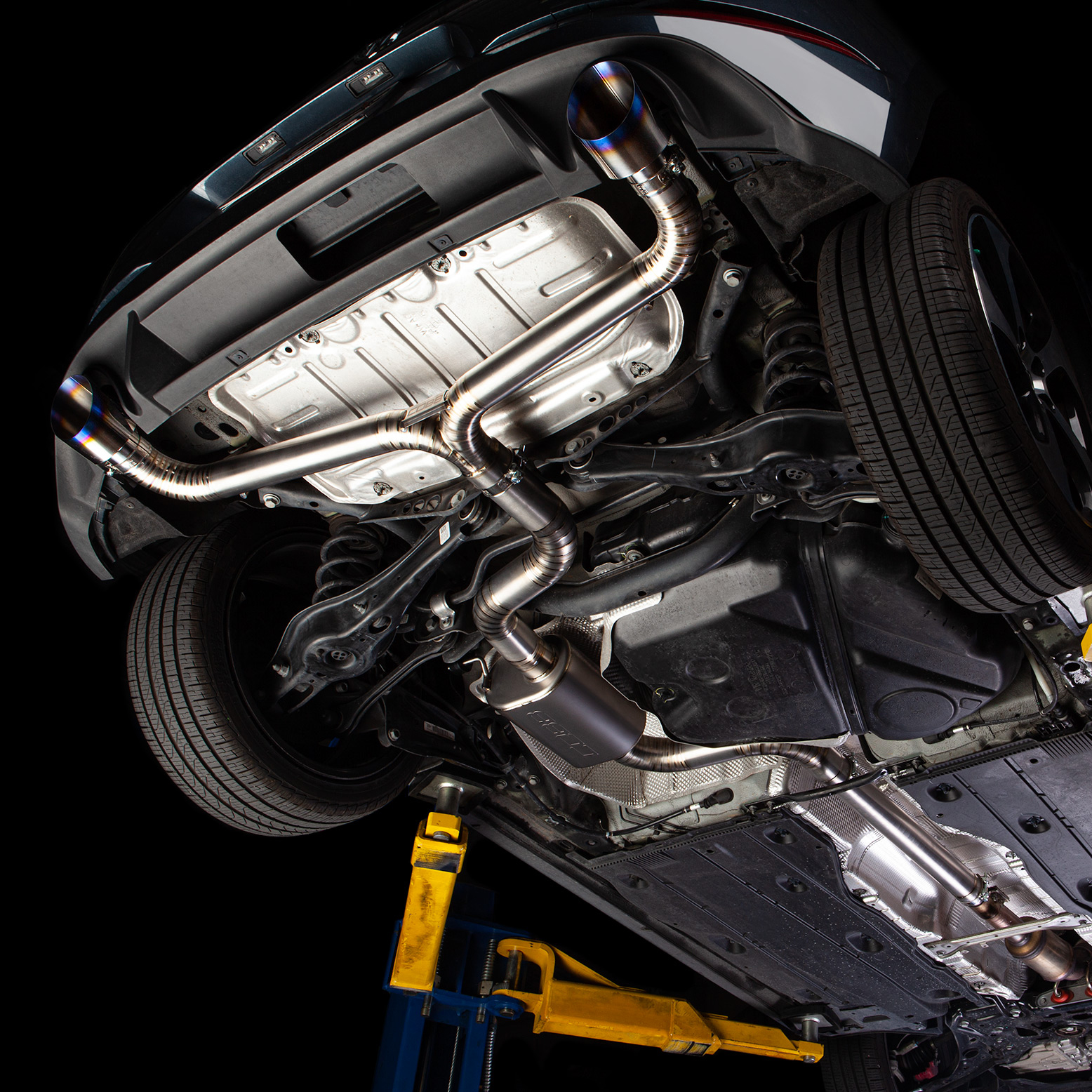 ---
 Features
Super lightweight – The entire system weighs in at only 20lbs, which is less than 50% of the stock cat-back exhaust!
Excellent Build Quality – The exhaust is built with Grade 4 Titanium, ensuring high impact toughness, corrosion resistance, and very strong and clean back-purged welds.
Great Fitment – Slip fit connections with heavy-duty t-bolt clamps at all joints allow for maximum adjustability.
High Performance – A straight 3″ mid-pipe splitting into 2.5″ y-pipes before each straight through high-flow muffler provides enough flow for big power on the street or the track.
Aggressive Sound – The combo of a non-resonated mid-pipe, 1mm wall thickness, and a bespoke muffler design produce the perfect balance of an aggressive raspy snarl unique to titanium exhausts while maintaining the familiar deep rumble that VW drivers love.
VW GTI Titanium Cat-Back Product Highlight:
2018 – 2021 GTI WRX Sound Check:
---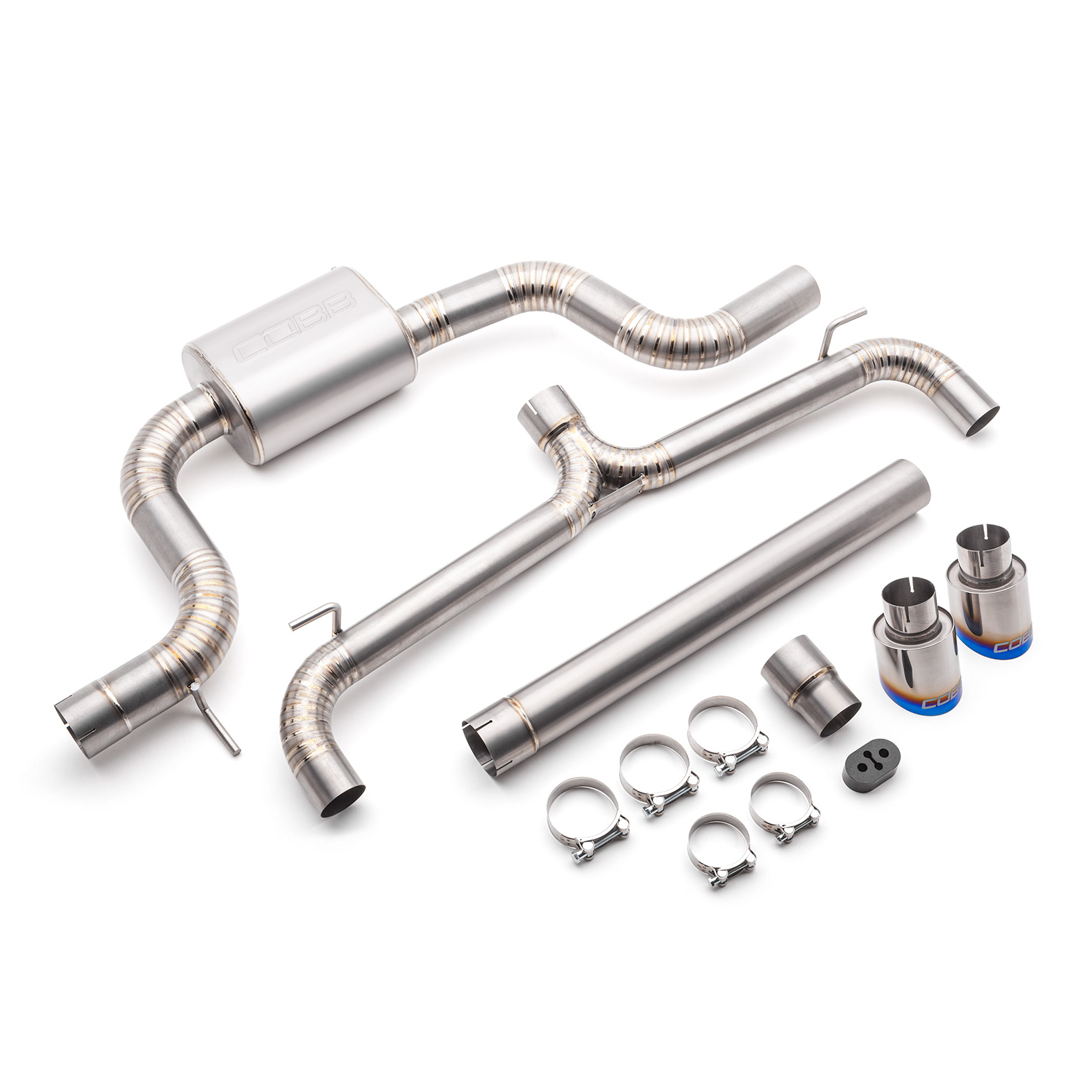 ​
​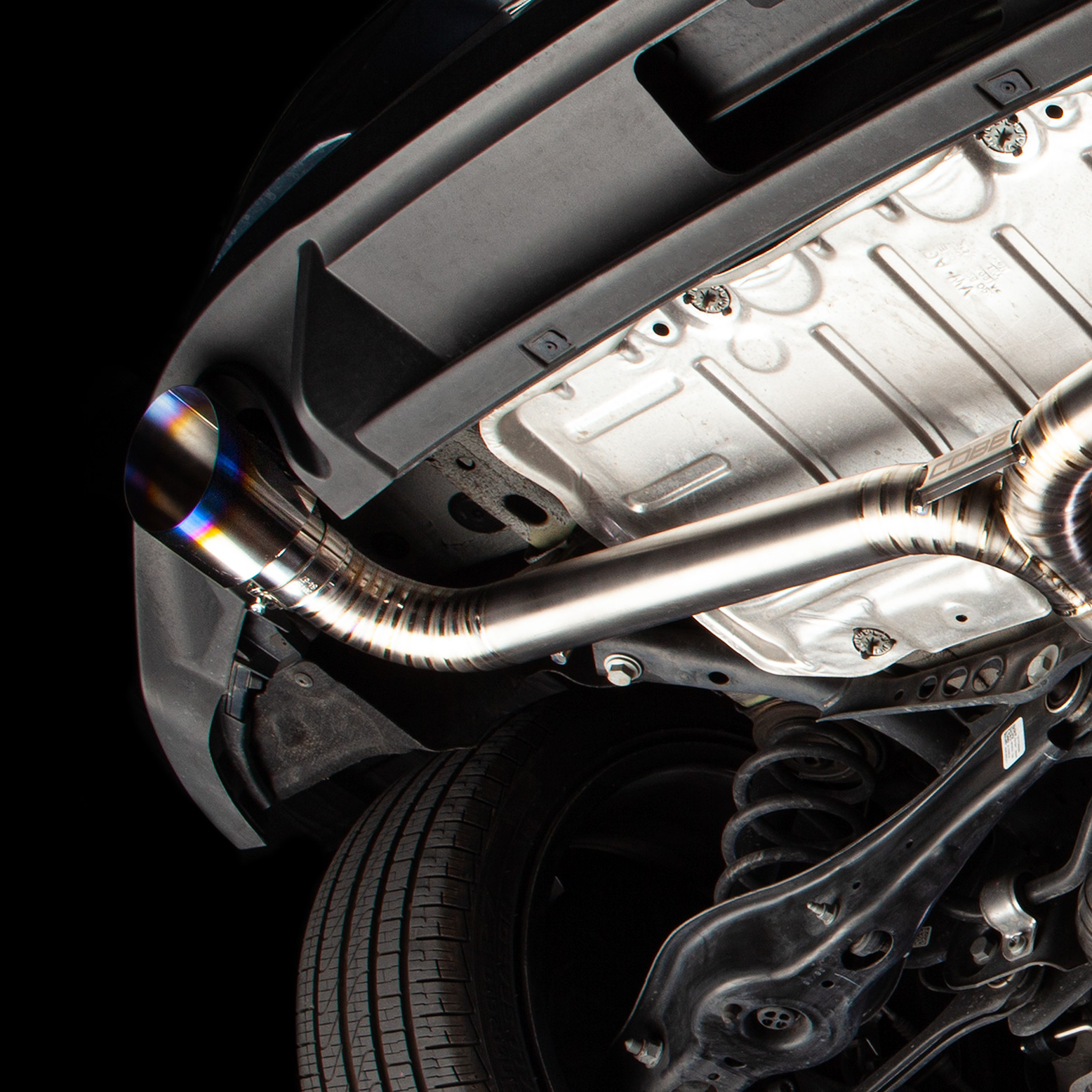 ​