2010-2014 Volkswagen GTI Accessport and Stage Power Packages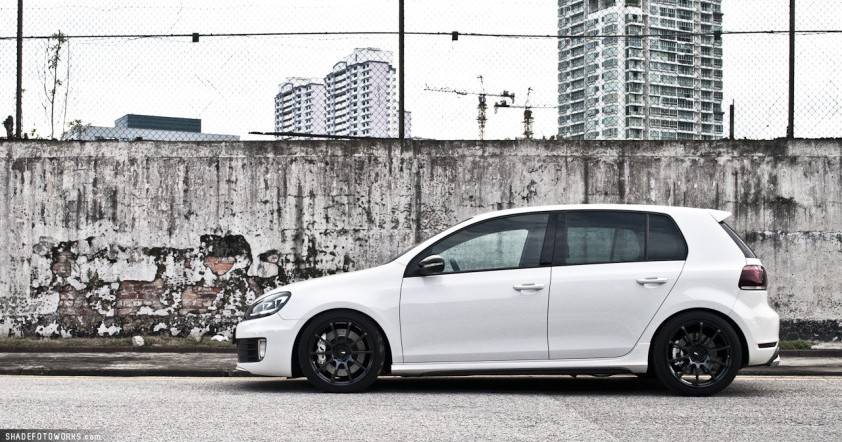 The time has finally come!  We are extremely excited to announce the immediate availability of our Volkswagen Accessport, Off The Shelf Maps, and Staged Power Packages for the Mk6 Volkswagen GTI!  A complete list of currently supported vehicles is below.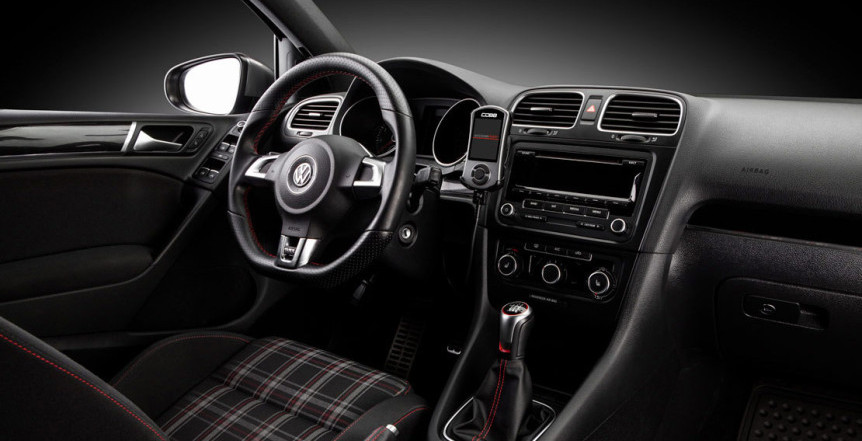 The Accessport provides handheld DME flashing that you can do in any location at anytime. The Accessport comes pre-installed with Stage 1, Stage 1+, and Stage 2 Off-The-Shelf (OTS) maps for a straightforward modification power path. Any new map updates are a free download on your home computer using Accessport Manager (available for Windows and OSX). Leave the AP plugged-in to your OBDII port to see live monitors and ensure your car is running as expected. Take a datalog with the fastest logging rates available to review the information later. Or, you can even leave the Accessport in your glovebox for when you need it. Need to remove the Accessport? No problem! Select the Uninstall option from the main menu and your return your car to factory DME programming.
We are very excited to join an enthusiast culture where Off The Shelf maps are the norm. We understand that hundreds of hours go into this R&D process and we share the same pride in making our own OTS maps. All of our Staged OTS maps are included for free on the Accessport and any updates are a free download on your home computer, then easily installed on your vehicle using the Accessport, no dealer trip required. OTS maps are a great way to follow a proven upgrade path using tested and known parts.
The Accessport V3 is the world's best selling, most flexible ECU upgrade solution. Unlock power hidden within the vehicle by replacing conservative factory settings with more aggressive calibrations. Upgrade forever with off-the-shelf (OTS) calibrations for most bolt-on modifications.  It's the last engine management solution you'll ever need.  The Stage 1 Power Package will include the Accessport and a COBB High Flow Filter for the stock airbox.
| | |
| --- | --- |
| | |
---
Upgrading the intake on a turbocharged vehicle helps to decrease pre-turbo vacuum.  When a restriction is opened up, it allows the engine to produce additional power while under less stress.  Want the world's best selling, most flexible ECU upgrade solution along with COBB's Intake System to increase air flow? Start here, down the modifying road with the best bang for your buck by treating your vehicle to parts that will increase your power and improve overall driveability. The Stage 1+ Power Package includes an Accessport V3 and COBB Volkswagen Big SF Intake System.
---
The Stage 2 Power Package will completely change the attitude of your  Mk6 GTI.  Replacing the factory intake and exhaust frees up a great deal of airflow.  That additional airflow contributes to a significant bump in power over the Stage 1 Power Package.  The Stage 2 Power Package includes an Accessport V3, Volkswagen Big SF Intake System, Turboback Exhaust and the COBB Vehicle Badge.
---
Power gains are represented by percent gains over stock.  Peak gains are measured as the difference between the highest points of the two plots.  Largest gains are measured as the largest gain at any single point between the two plots.  For additional information regarding Off The Shelf Maps, visit our Map Notes Page.
| Map | Peak Gains | Largest Gain |
| --- | --- | --- |
| Stage 1 93 | +12.8% HP+18.6% TQ | +17.1% HP @ 4900 RPM+22.2% TQ @ 4000 RPM |
| Stage 1 High BoostStage 1+SF 93 | +13.2% HP+24.7% TQ | +28.2% HP @4300 RPM+23.3% TQ @ 4300 RPM |
| Stage 2 93 | +27.1% HP+29.2% TQ | +34% HP @ 4600 RPM+35% TQ @4000 RPM |
---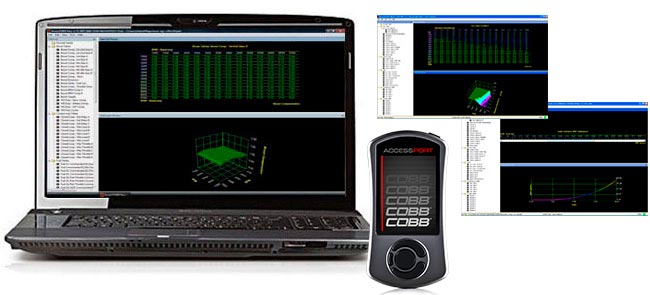 Ready to push the car a little harder? Have modifications done outside of a typical OTS map? We couldn't be any happier to let you know there is finally a solution: Accesstuner. A Protuner in our worldwide network can create a custom map for your exact car, your exact fuel, your exact climate, your exact modifications, and your exact driving style. Full control of the DME using OEM tuning tables and OEM tuning strategies melded with COBB Custom Features for the ultimate VW tuning solution.
Find your nearest Protuner by using our online Dealer Locator.
---
Future Volkswagen Vehicle Support
For now we are excited to announce support for the MK6 VW GTI (2010 – 2014).  Next, we will be working on support for the MK7 GTI (2015 – current), then DSG tuning, followed by additional vehicle support. We will also be adding COBB Custom Features along the way such as brake boosting, custom launch control, and more.  Let us know what you want and we can see if it's possible!  For feature requests, additional vehicle support, or really anything you can think of – just shoot us an email at [email protected] or submit a support request via our website Support section.