2015 + WRX Top Mount Intercooler Kit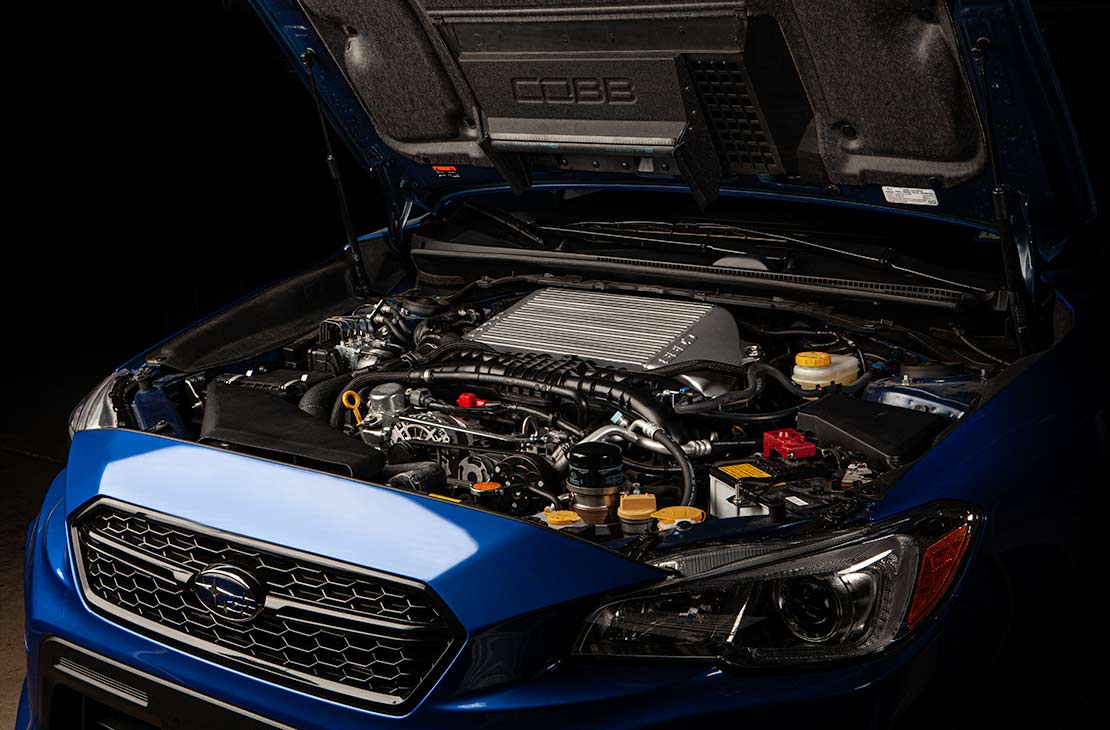 One of the most important upgrades you can make to almost any turbocharged car is a more efficient intercooler.  Factory intercoolers are designed to be most efficient at stock power levels, so when we start generating additional heat with higher boost levels the stock unit can become overworked and quickly reach a point of heat soak.  The 2015+ WRX factory intercooler uses plastic end-tanks clamped to the intercooler core, which presents a failure point over time.  As plastic and metal expand and contract at different rates, fractures in the plastic or separation from the core is a common failure for the stock intercooler.

Top Mount Intercooler Design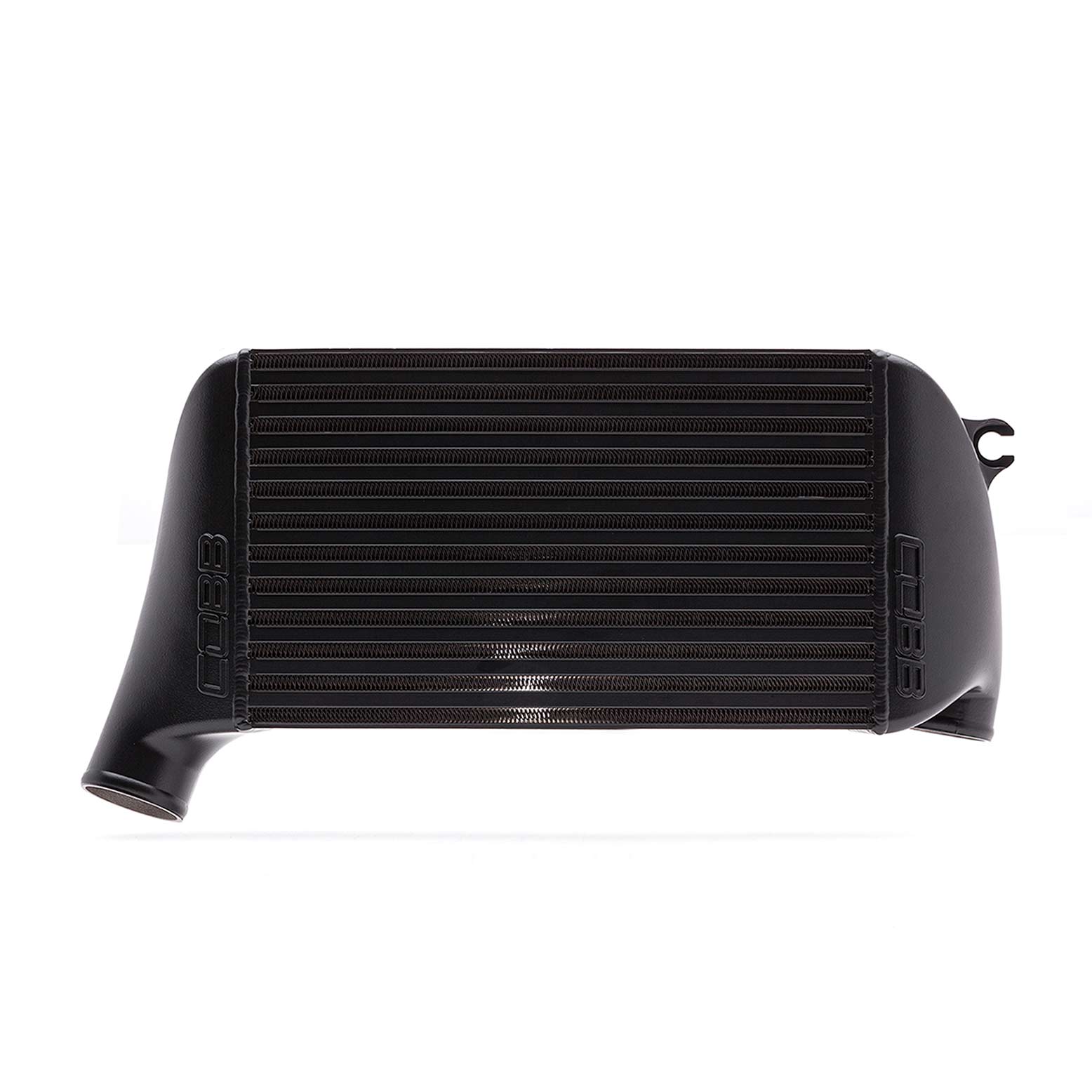 The COBB Top Mount Intercooler for the 2015+ WRX solves both of those problems and then some.  We start with the largest core available in a top mounted location – a high quality, high flowing, and extremely efficient core from Garrett.  Utilizing advanced aerospace technology, Garrett intercoolers offer superior fatigue protection for the high boost pressures and temperatures of today's extreme engines. In-house CAD-designed end tanks efficiently direct charge air in and out of the core, providing a 31% airflow increase over stock.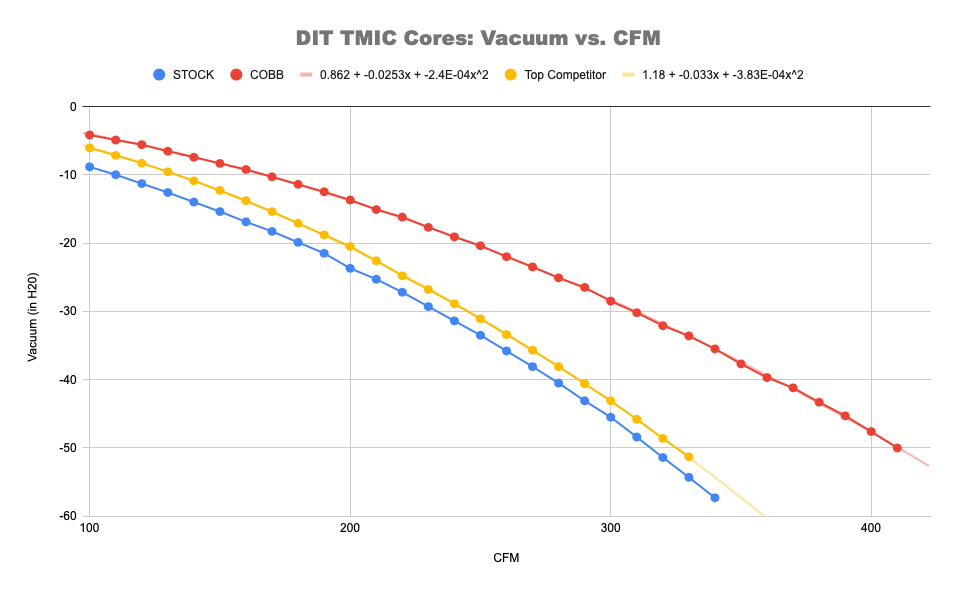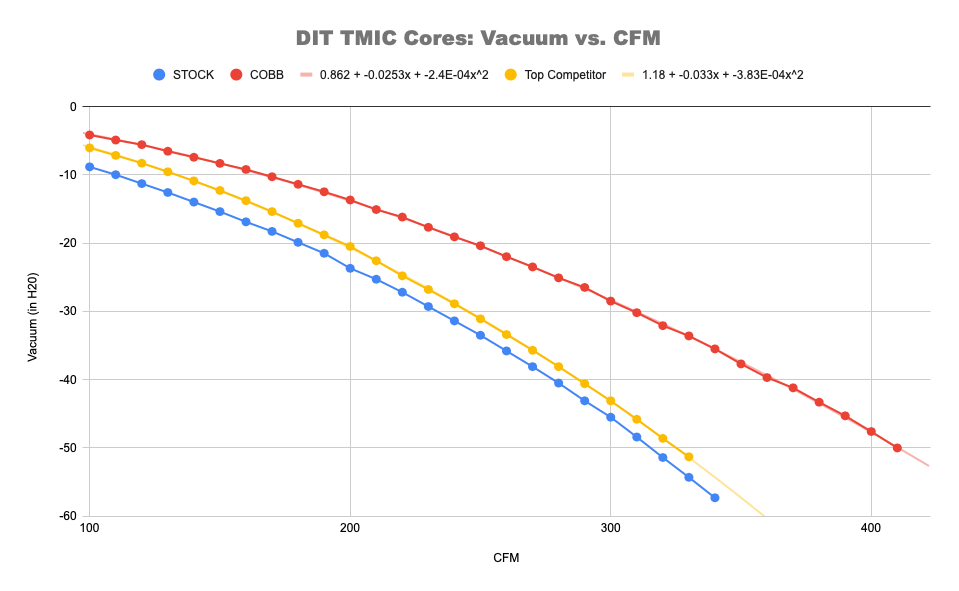 Seen above is flow data comparing the factory intercooler in blue, a commonly used and not so horizontal 😉 competitor in yellow, and the COBB intercooler in red.  As you can clearly see, both the core and end tank designs are contributing to unmatched airflow through the intercooler.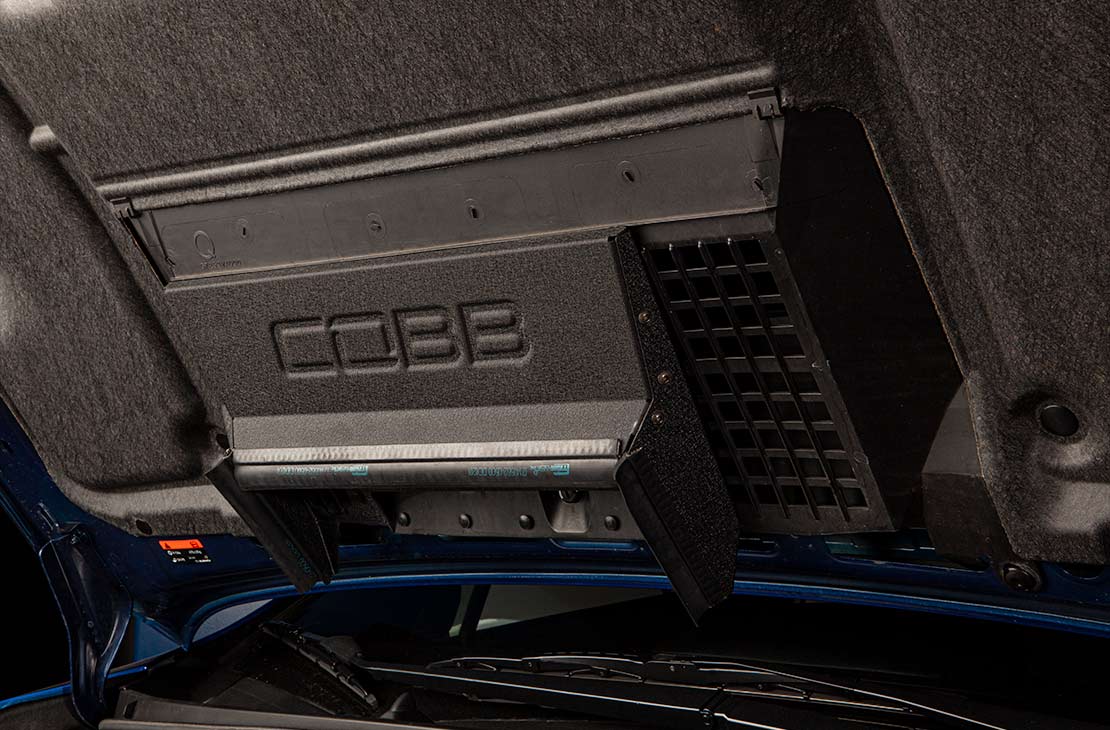 When it comes to cooling down charge air temperature, an efficient core is key.  The other piece to that puzzle is channeling airflow through the core efficiently.  Our team has designed the COBB Thrust Tunnel, which attaches to the factory under-hood ducting and seals against the face of the intercooler.  This ducting ensures maximum airflow across the core.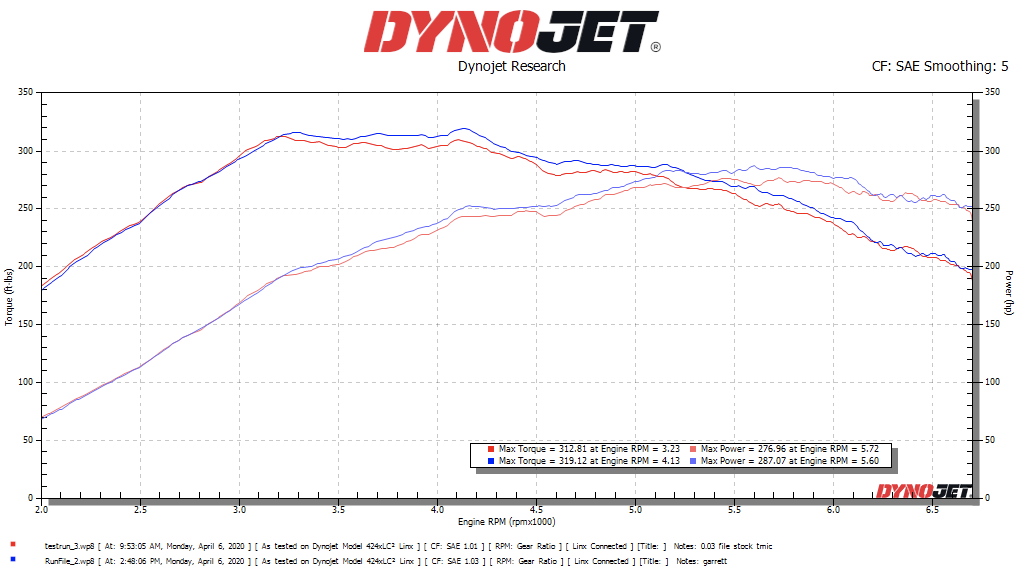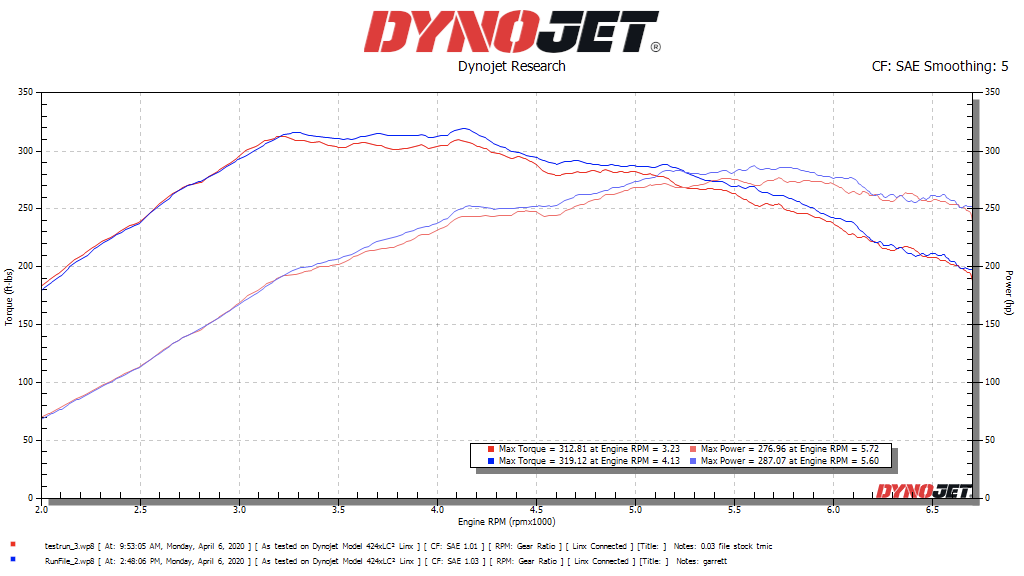 At the end of the day, the goal is to produce more, cooler charge air in the name of making power.  While the dyno chart above may not seem all that impressive, this is an example of how simply changing the intercooler has the ability to increase power output across the board with more volume and cooler charge air.  This test was performed on our 2018 WRX 6MT using a Stage 1 93 Off The Shelf Map.  The car, aside from the tune and intercooler upgrade, was otherwise stock.
For those who have already purchased the COBB Charge Pipe Kit, we do offer the intercooler as a stand alone product as well.  Links to each of those are below.