2016+ Ford Fiesta ST Intake Now Available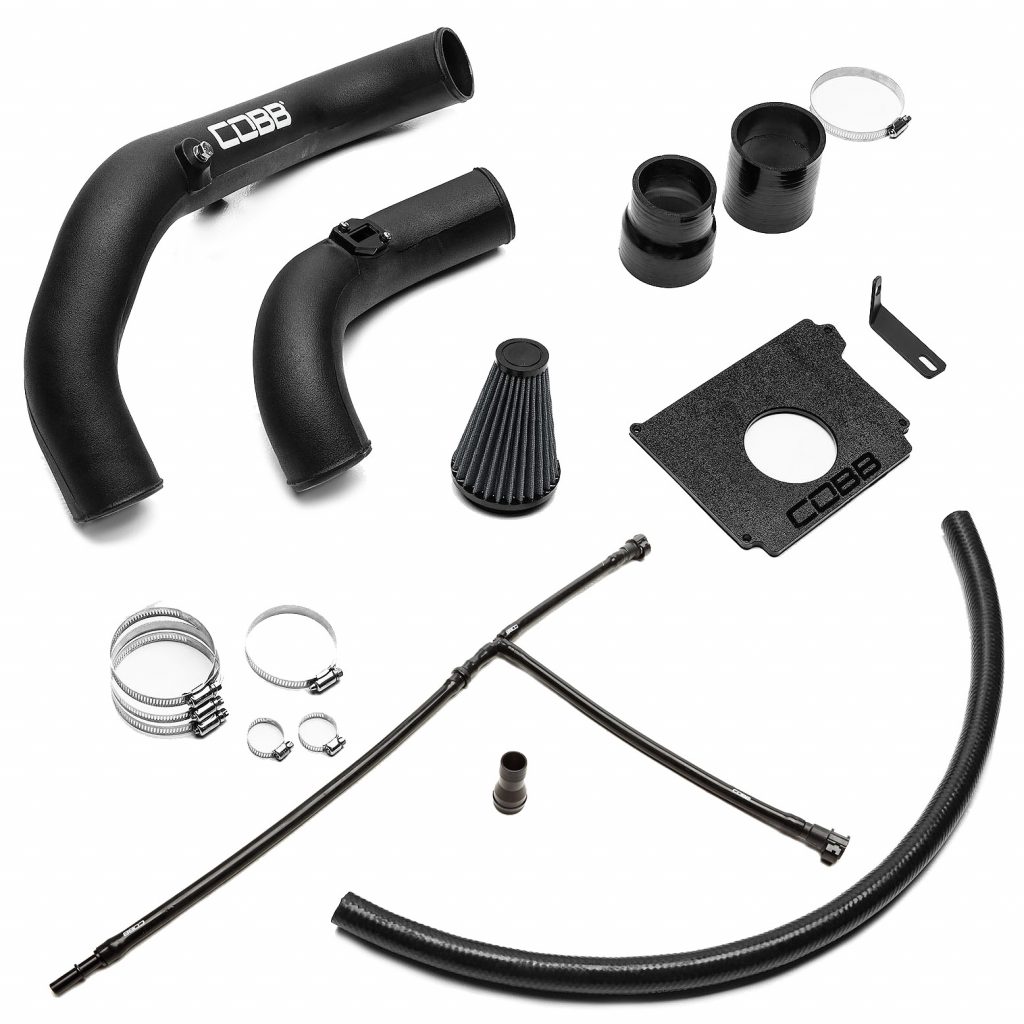 The COBB Intake for the Fiesta ST takes a great airbox design and makes it even better!  If you're thinking of how to make your car louder, we improved upon the factory airbox ram air ducting by including an oiled cone filter to increase airflow and to hear that great turbo sound.  The constrained piping to the turbo is replaced with 3″ molded plastic tubing to maximize air flow while custom silicone couplers ensure a perfect OEM-like fitment.  Cap it off with a COBB airbox lid that seals perfectly with the factory lower intake box.  The COBB Intake is the perfect first step towards Stage 2 power levels when paired with the COBB FMIC.
The new Fiesta ST intake includes an adapter allowing the 2016+ model year vehicles to retain the factory PCV functionality with no issues.  If you have a 2016+ Fiesta ST but already have the COBB Intake system, this adapter is available separately.
This intake does not require any tuning but the real power gains are had when tuning is present.  Check out the map notes for all the details on power gains and modification requirements for each map.