Baseline Dyno Pulls : 2017 Porsche 718 Boxster S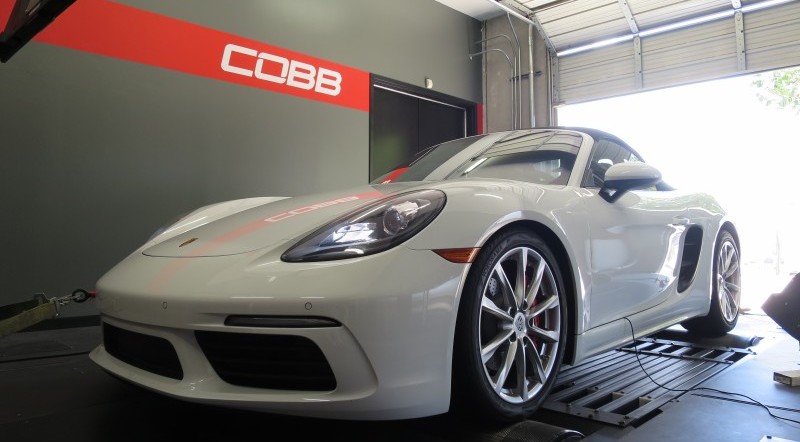 Porsche recently released it's newest iteration of the Cayman/Boxster line, dubbed the 718.  A major change from the previous 981 chassis cars is the introduction of turbocharged power plants.  Cayman and Boxster base models will receive a 2.0L Turbocharged 4-cylinder engine where the 'S' models receive a 2.5L Turbo 4.  Being horizontally opposed, or 'flat' for short, the motors do take on a familiar exhaust note due to exhaust routing.  Since picking the car up last week, we've put nearly 1000 miles on it by way of some wonderful Central Texas hill country.  With the engine broken in, it was time to hit the rollers to see what kind of power our Boxster S is putting to the ground, and the results may be surprising.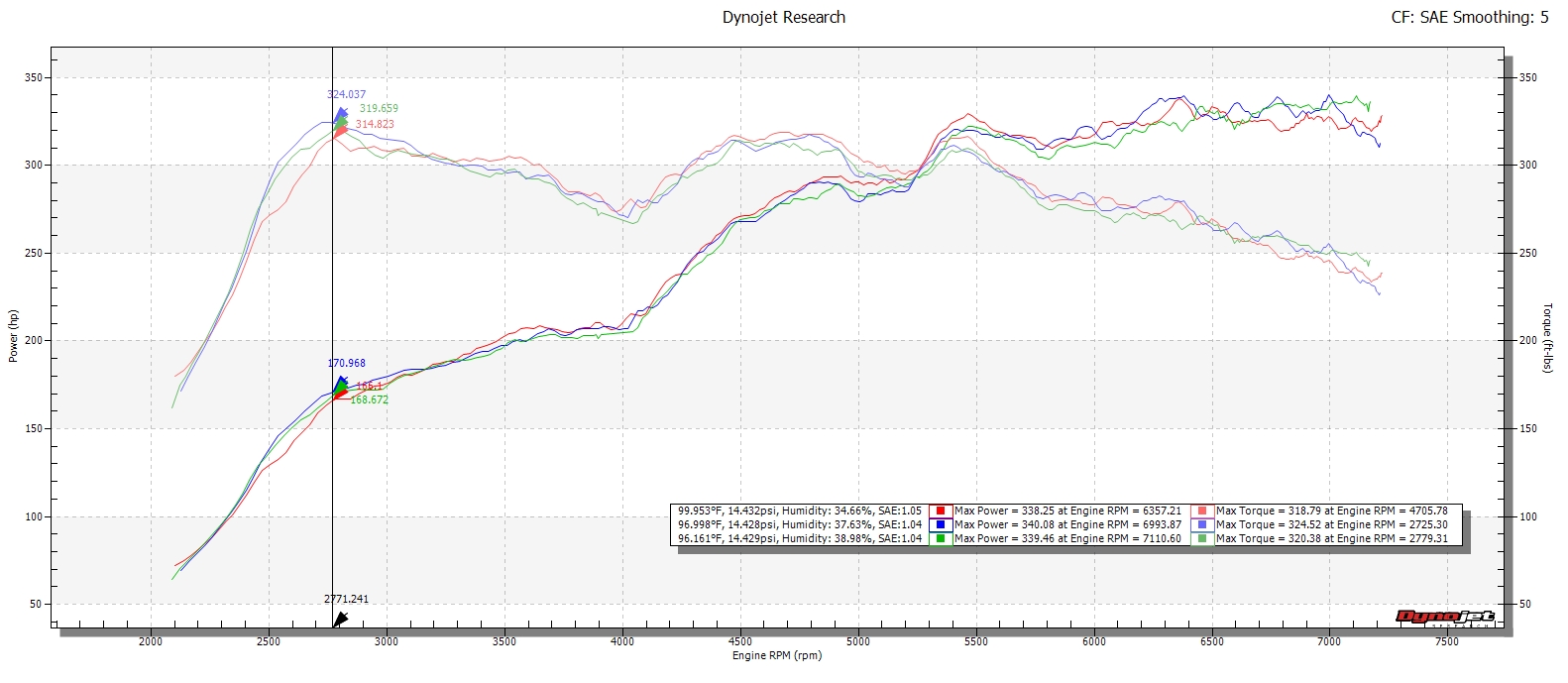 In the dyno graph above, the Red line represents the car in Normal mode.  The Green line represents Sport Plus, and the Blue line represents the car being in Sport Plus with Sport Response activated.  The main difference between the three modes is apparent in low-end torque.  Boost does appear to ramp in quicker with Sport Plus selected, and again-so with Sport Response active.  Beyond ~2700RPM boost remains constant and relatively flat throughout a pull.  While these torque numbers do indicate that Porsche may be a bit conservative with advertised power numbers, the most important data will be represented in gains from these baseline pulls.
We are obviously very excited to dive into tuning on Stuttgart's newest machinery and have high hopes for it's potential.  Stay tuned to the COBB Blog for updates!