Ford Focus ST Limited Edition Carbon Fiber Intake Now Available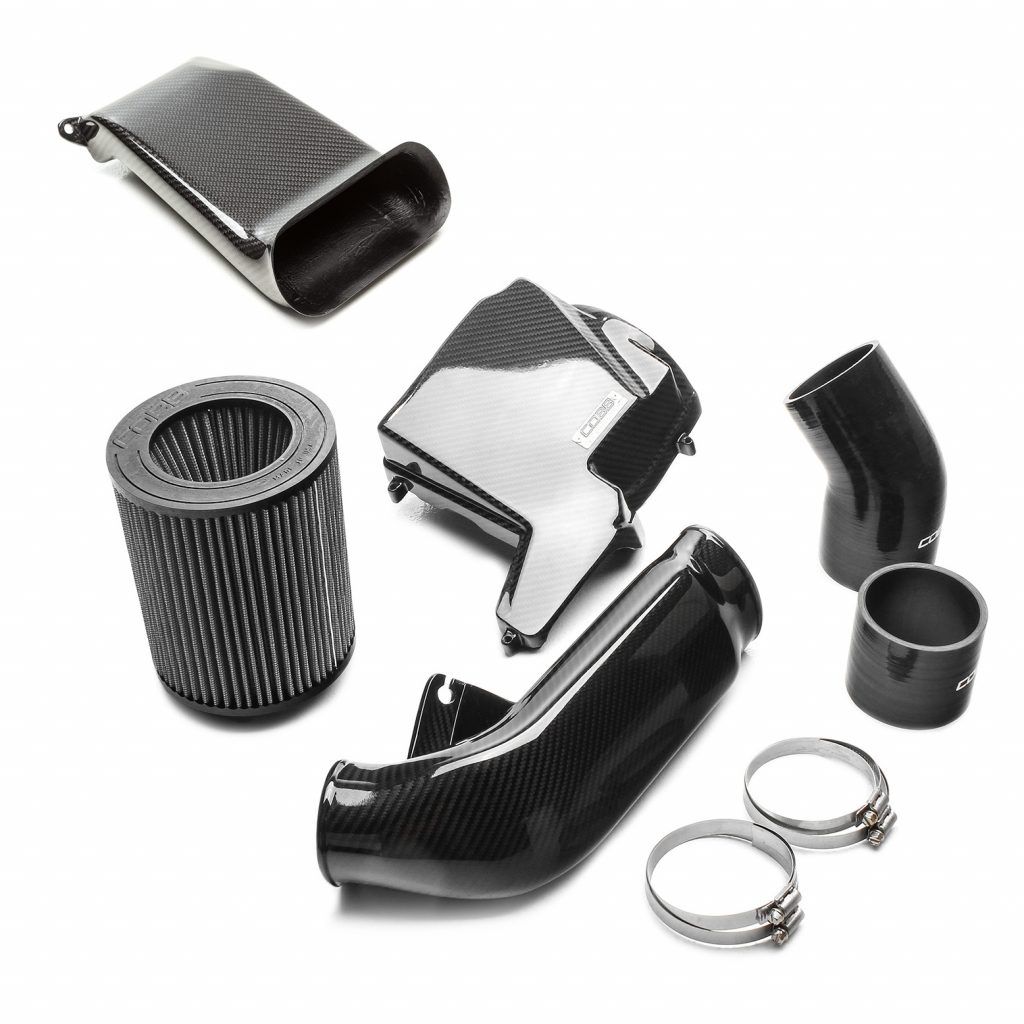 The COBB Ford Limited Edition Focus ST Carbon Intake with Air Scoop is a great way to dress up your engine bay and increase performance.  Included is an oiled dual cone filter to increase airflow and amplify that great turbo sound.  The piping to the turbo is replaced with carbon fiber tubing to maximize air flow while custom silicone couplers ensure a perfect OEM-like fitment. Also included is a carbon fiber scoop to direct airflow from the front grill to the intake airbox.  Both parts are made from real Carbon Fiber and reinforced with fiber glass which make for a strong yet lightweight component.  The Airbox lid features a riveted COBB Badge.
The COBB Ford Limited Edition Carbon Fiber Intake with Air Scoop doesn't require tuning and is also compatible with the Stage 1 maps.  It's the perfect first step towards Stage 2 power levels when paired with the COBB FMIC!
Already have one or the other?  We've got you covered!  The Carbon Fiber Intake and Air Scoop are available separately.