Ford Updates – 2016 Ford Fiesta ST and 2016 EcoBoost Mustang Accessport Support Now Available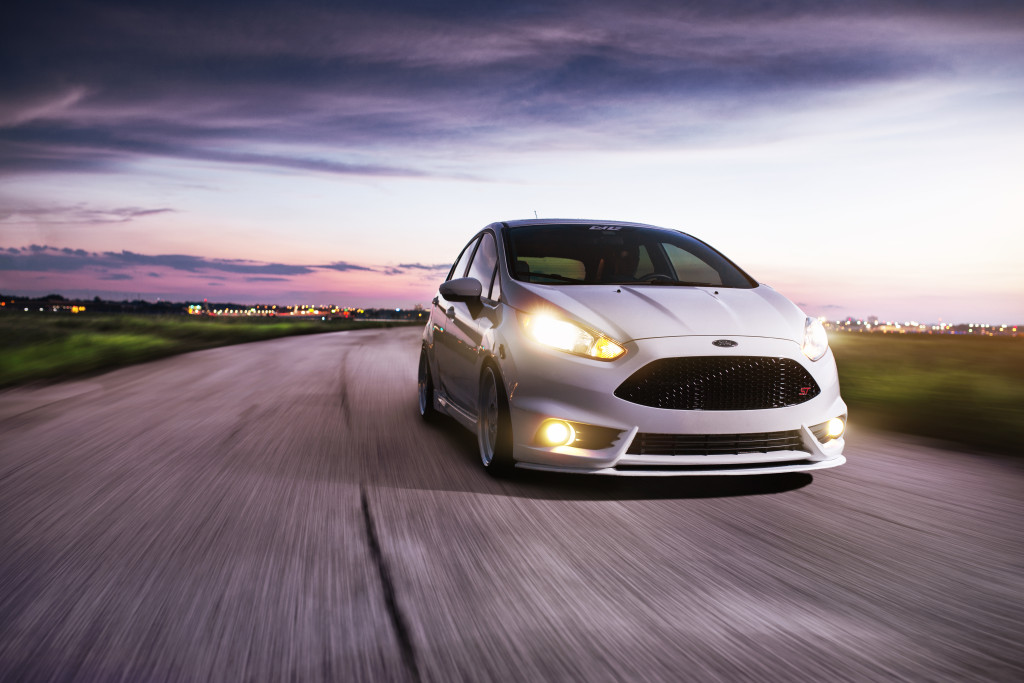 Our Ford engineering team has been hard at work, striving to deliver a constant flow of upgrades for your Ford EcoBoost vehicle.  This latest Ford release debuts new vehicle support, new Accessport features, new Off The Shelf map revisions, and Accesstuner improvements!
New Vehicle Support
New model year Fords are now supported!  You can now plug in a compatible Accessport to your 2016 Fiesta ST or 2016 EcoBoost Mustang (MT & AT)  and will have the option to install our Off The Shelf performance maps!  Support has also been added for the 2015 ADM EcoBoost Mustang.  These vehicles, along with those already supported, also get the benefit of the latest map revisions.  2016 Focus ST support will be added soon.
OTS Map Updates
All Ford vehicles get a new map update!  The new revision synchronizes the Ford features across platforms.  The most noteworthy changes include added support of these custom features to vehicles equipped with Adaptive Cruise Control.  Adjustments have also been made to allow faster torque delivery in optimal conditions.  For a full list of changes check out the Ford Platform Features Synchronization release notes.
New Features
A few new features have been added to enhance the Ford Accessport.  With the new I/M (inspection/maintenance) Readiness Reader (read only) feature you can easily determine the readiness test status of your vehicle.  To do this, simply select "Troubleshooting" from the main menu and then select "I/M Readiness".  This will then show the number of DTCs present and any monitors that are "not ready".  This feature is available though a firmware update and works whether the Accessport is installed or uninstalled and on ANY vehicle with an OBDII port!
The Accessport now has the option to restore OTS maps that have been deleted.  This can be done through the "Tune" > "Restore OTS Maps."  This also allows users to access new revision maps without the need of uninstalling and re-installing or downloading any maps from the website!
Another new feature comes directly from a common request: "Is there any way I can customize my Accessport display?"  We've added that functionality and you can now load any picture to your Accessport's startup screen!
This is accomplished through uploading your image via Accessport Manager as seen below.  For best results, use an image that is 240 pixels wide by 320 pixels tall.

Be sure to use Accessport Manager to make sure your Accessport is on the latest Firmware in order to have access to the latest maps and features.
Accesstuner Updates
Accesstuner Pro now comes equipped with a map comparison tool which allows users to quickly identify table changes made.  This new tools allows two maps to be compared against each other.  See the new "Compare" menu for more details.
New toggles on all Ford platform vehicles have been added.  These include:
Enable default OAR on reset
Enable Forced Map Slot on Startup

This value will be used each time the ECU is re-flashed or reset. The next startup will restore the map slot the vehicle was referencing before shut off. To enable this feature simply enable the "(C) Enable Forced Map Slot On Startup" toggle and setup the corresponding table "Default Map Slot".

Enable Forced OAR on Startup

When used with the "(C) Enable Default OAR On Reset" or "(C) Enable Forced OAR On Startup" toggles, this value will be the starting point for Octane Learning when the toggle conditions are met.

Enable Load Limit (FSC) Override
Enable CSER Fuel Mode
Enable Prediction RPM based Upshifts (AT equipped vehicles only)
Several new monitors to accompany these toggles have also been added.  These will require firmware/map updates for compatibility.  Be sure to check out the Ford Platform Features Synchronization release notes for details on tuning change requirements on previous calibrations using the latest version of Accesstuner.