We recently snuck out a simple but super helpful feature update for a handful of Porsche Accessports. We refer to the feature as "Dyno Mode" but you may also know it by its Porsche name which is "Roll Mode".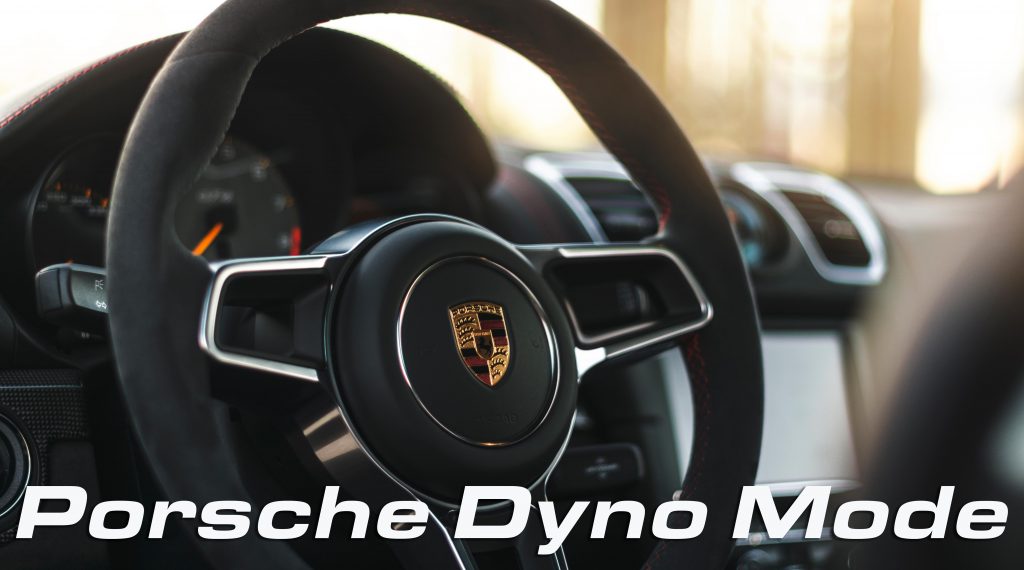 ---
What does it do?
In short, it's a quick and easy toggle found in the troubleshooting menu of the Accessport that enables or disables an internal setting on the car that prevents it from becoming upset when driving the car on a dyno, as many Porches models will get a bit grumpy without this feature enabled due to the cars going into a limp mode if they see a variance in wheel speed. The feature is needed for both AWD and RWD vehicles and is not accessible in any menus on the car. Normally you would have to use an additional service tool in order to toggle the Dyno Mode (also called Roll Mode) on and off, which adds extra steps and expenses to the Porsche tuning process.
Now the process only takes a few seconds to complete with an Accessport. Adding this long requested new feature to the Accessport will save our Protuning network significant amounts of time and money whenever a supported Porsche is put on a dyno while also making it much easier for individuals to do dyno pulls for baselines without needing extra equipment!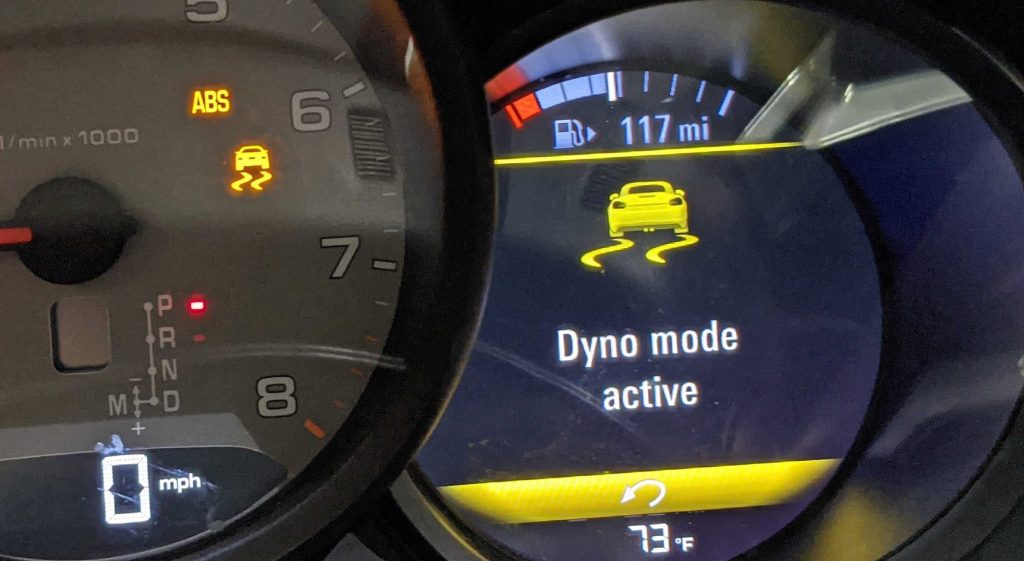 ---
How to activate
WARNING: This feature is not intended for street use. Dyno Mode should only be activated when the car is on a chassis dynamometer.
Make sure your Accessport has been updated to the latest firmware if you do not see the toggle shown above and we have an online guide for additional reference.
---
Applicable Platforms
The current release is specifically for the vehicles applicable to several Accessport models listed below and we'll continue developing the feature to be included with more Porsche models over time.
---
Please use Accessport Manager to make sure your Accessport is updated to the latest firmware version and feel free to contact support for any questions.
Phone: 866-922-3059
Email: [email protected]